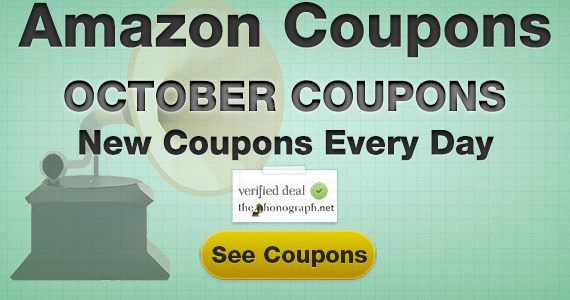 ---
Table with the weight of each headphones & earphone reviewed & in-ear headphones reviewed
---
We weight every headphone & earphone that we review with a precision digital scale to share with our readers the exact weight that each in-ear headphone has. The weight values reported in this list are our measured weights results and not the declared by the manufacturers.
The following table allows you to easily see and compare the weight of each headphone & earphone and in-ear headphone that we have reviewed.
The precision digital scale that we use has a measurement accuracy of 0.01 g.
Table Reading Reference:
"Weight in Grams" = Weight using grams (metric unit) as the mass measurement unit.
"Weight in Ounces"= Weight using ounces (imperial unit) as the weight measurement unit.
What are "grams"? Gram (g.) is a metric unit used to measure mass (weight).
What are "ounces"? Ounce (oz.) is an imperial unit mainly used in the United States and by British to measure weight (instead, fl. oz. is fluid ounce, which is used to measure volume of liquids)
MORE: IN-EAR HEADPHONES SCORES COMPARISON
RECOMMENDED: BEST HEADPHONES CHARTS
RELATED TO THIS ARTICLE: COUPONS – DEALS – DISCOUNT SALES
YOU MIGHT ALSO LIKE: HEADPHONES COMPARISONS
SEE ALSO: HEADPHONES FREQUENCY RESPONSE CURVES
MORE: HEADPHONES TECHNICAL SPECIFICATIONS
RECOMMENDED FOR YOU: EARPHONES SIZE COMPARISON TOOL
---
You can sort the table by Headphones / Earphone Model Name or by Weight in an ascending or descending order, also you can use the search box to search for a specific headphone & earphone model on the table.
Clicking on any headphone / earphone model name will open it's corresponding review.
Model
Weight in Grams
Weight in Ounces

BUY FROM

Model
Weight in Grams
Weight in Ounces

BUY FROM

1MORE Piston Classic In-Ear Headphones
13.19
0.463
1MORE Crystal Piston In-Ear Headphones
15.61
0.551
AILIHEN
M10
13.12
0.462
Aima AM-889
9.97
0.352
Alpha & Delta JAAP without Battery Pack
25.84
0.911
Alpha & Delta JAAP with Battery Pack
43.93
1.549
ASUS ZenFone 2
12.67
0.447
AudioSense AS20
15.02
0.530
AUGLAMOUR-RT-1 W/Cable
21.32
0.752
AUGLAMOUR-RT-1 W/O Cable
8.5
0.3
Aukey EP-C3
16.67
0.588
Awei S980Hi
20.22
0.713
BASEUS Lark EL-01
13.24
0.467
Beats Powerbeats 2
26.38
0.931
Beats Solo2
202.97
71.59
Beats urBeats
17.55
0.619
BEEVO EM290
13.60
0.480
BlitzWolf BW-ANC1
22.64
0.799
BlitzWolf BW-BTS1
15.84
0.558
BlitzWolf BW-ES1
14.01
0.494
BlitzWolf BW-VOX1
14.59
0.515
BOSE QuietComfort 20
44.00
1.552
BrainWavz Delta
14.96
0.528
BYZ SE378
12.06
0.425
CoGoo!! T02
14.46
0.510
COWIN E7
281.44
9.928
Doboly Q18
12.97
0.458
Doboly S16
14.42
0.508
DZAT DF-10
12.97
0.457
DZAT DT-05
17.25
0.608
EDIFIER W806BT
202.61
7.147
EINSEAR T2
12.97
0.458
Elecom EHP-CA3580
18.84
0.665
Elephone E1
15.10
0.533
Feitun BT-003
19.36
0.683
Fidue A31s
11.71
0.413
FISCHER AUDIO Dream Catcher
9.65
0.340
GeekRover iEPW020/iEPW021
9.51
0.335
GeekRover iEPW060
12.88
0.454
GeekRover iEPW090
13.55
0.478
HOLY SERPENT V9 (WITHOUT CABLE)
4.76
0.168
HOLY SERPENT V9 (W/CABLE)
14.59
0.515
Hoco M3
11.24
0.396
House of Marley Little Bird
11.11
0.392
House of Marley Mystic
11.37
0.401
House of Marley Smile Jamaica
13.65
0.481
Inpher FUQING B-2
12.96
0.457
ipipoo iP-B30i
11.14
0.393
IVERY IS-32
13.40
0.473
Jabra Sport Pulse Wireless
17.37
0.613
Jays a-JAYS Three
14.93
0.529
Jaybird Freedom Wireless Bluetooth Headphones (without Battery Pack)
14.00
0.493
Jaybird Freedom Wireless Bluetooth Headphones (with Battery Pack)
19.75
0.697
JBL C100SI
11.36
0.401
JBL T110
13.11
0.462
JBL T210
13.5
0.480
JBL T290
14.37
0.507
JBMMJ MJ007
11.99
0.421
JBMMJ MJ8500
13.27
0.468
JBMMJ MJ8600
12.24
0.431
Joyroom JR-E102
14.71
0.519
Joyroom JR-E103
12.28
0.433
JVC Gumy Plus HA-FX5
11.66
0.411
JVC HA-FX1X
17.86
0.630
JVC HA-FX102/FR202
19.21
0.677
KANEN iP-808
17.58
0.620
Kingston HyperX Cloud II
308.77
10.892
Kubite T-003M
10.33
0.364
KZ ATE
18.88
0.666
KZ ATES
15.43
0.544
KZ ATR
16.07
0.567
KZ ED4
13.68
0.482
KZ ED7
14.68
0.518
KZ ED9
21.09
0.742
KZ ED12 (WITH CABLES)
18.87
0.665
KZ ED12 (WITHOUT CABLES)
7.68
0.270
KZ ED15

23.85
0.841
KZ EDR2
13.95
0.492
KZ ES3 (WITH CABLES)
19.72
0.699
KZ ES3 (WITHOUT CABLES)
7.72
0.272
KZ HD9
14.47
0.510
KZ HDS3
11.25
0.397
KZ ZS1
17.34
0.611
KZ ZS2
17.90
0.632
KZ ZS3 (WITH CABLES)
18.07
0637
KZ ZS3 (WITHOUT CABLES)
5.34
0.189
KZ ZS5 (WITH CABLES)
22.60
0.797
KZ ZS5 (WITHOUT CABLES)
8.90
0.314
KZ ZS6 (WITH CABLES)
26.34
0.929
KZ ZS6 (WITHOUT CABLES)
12.96
0.457
KZ ZS10 (WITHOUT CABLES)
10.64
0.375



KZ ZS10 (WITH CABLES)
24.64
0.869



KZ ZSA without cable
7.88
0.278
KZ ZSA with cable
21.37
0.755
KZ ZSE
15.36
0.542
KZ ZSR (WITH CABLES)
19.89
0.702
KZ ZSR (WITHOUT CABLES)
7.95
0.281
KZ ZST (WITH CABLES)
19.39
0.684
KZ ZST (WITHOUT CABLES)
8.05
0.284
KZ ZST PRO / KZ ZST Colorful (WITH CABLES)
19.38
0.683
KZ ZST PRO / KZ ZST Colorful (WITHOUT CABLES)
8.09
0.285
Langsdom JM21
13.65
0.481
Lapas RX400
20.36
0.718
Letv Reverse
15.39
0.543
Lezii X12
10.69
0.377
MEIZU EP51
15.59
0.550
MACAW RT-10
14.18
0.500
MACAW TX-80 (WITH CABLE)
30.75
1.085
MACAW TX-80
11.26
0.396
MEMT X5
13.85
0.489
Monoprice 8320
13.57
0.479
Monster Beats iBeats
19.84
0.700
Monster Beats urBeats
17.87
0.630
MOXPAD X6
21.21
0.748
MPOW MWE3
18.46
0.651
Panasonic ErgoFit Plus RP-HJE190
11.94
0.421
Panasonic Drops 360° RP-HJX5
15.82
0.557
Panasonic ErgoFit RP-TCM125
10.88
0.383
Panasonic RP-HJE120 ErgoFit
11.44
0.403
Philips SHE3580 / SHE3581
9.61
0.338
Philips SHE8500
12.50
0.441
Pioneer SE-CX7
23.01
0.812
Pioneer SE-CX8
30.91
1.090
Plextone X34M
12.77
0.450
Plextone X41M
14.14
0.499
Plextone X46M
15.01
0.529
Plextone X50M
14.06
0.496
Puma Bulldogs
14.94
0.527
Puro IPHF2
12.75
0.450
QCY Q29 Pro
10.34
0.365
QCY QY8
17.22
0.607
QKZ DM1
16.53
0.583
QKZ W1 Pro / Fonge W1 Pro (WITH CABLES)
18.64
0.658
QKZ W1 Pro / Fonge W1 Pro (WITHOUT CABLES)
5.16
0.182
QKZ X3

14.57
0.514
Remax RM-565i
15.08
0.532
REMAX RM-S1 PRO
14.81
0.522
RevoNext QT2

12.74
0.449
Rock Zircon
14.34
0.506
Samsung Note 4 IEM
13.04
0.460
Samsung S4 Mini IEM
12.13
0.428
Seahf EG009 (WITHOUT CABLES)
8.03
0.283
Senfer 4in1 (WITH CABLES)
26.66
0.940
Senfer UE (WITHOUT CABLES)
5.60
0.197
Sennheiser CX300-II
11.26
0.397
Skullcandy INK'D 2.0
13.75
0.485
Somic MH403
10.54
0.372
Somic V4
16.36
0.577
Songful F2
13.80
0.487
Songful F6 / Mosunx F6C
12.69
0.448
Songful T3
12.30
0.434
Songful S1
14.01
0.494
Sony MDR-EX15LP / EX15AP
10.49
0.370
Sony MDR-EX650AP
18.85
0.665
Sony MDR-7550/800ST
21.46
0.757
Sony MDR-XB50AP
18.96
0.668
Sony MH1 LiveSound
15.08
0.532
SOUL K-POP
22.30
0.786
Sound Intone E6
15.28
0.539
SoundPEATS B10
12.13
0.428
Sunlux SU-028
10.06
0.355
Superlux HD381
11.74
0.414
Superlux HD385
15.15
0.534
Superlux HD681
278.17
9.812
Superlux HD668B
231.36
8.160
SWING EC1
18.84
0.664
Symphonized NRG 3.0
15.48
0.546
Takstar INGPING H60
11.07
0.390
Tennmak Porcelain
14.57
0.514
Tiger Mini
8.79
0.309
Tiger Zipper
20.69
0.730
TRN V20 w/cable
19.96
0.704
TRN V20 w/o cable
6.11
0.215
UiiSii BA-T8S
16.54
0.584
UiiSii C100
12.76
0.450
UiiSii C200
12.77
0.450
UiiSii GT800
17.85
0.630
UiiSii Hi-705
12.09
0.427
UiiSii HM7
15.36
0.542
URBANFUN HiFi
15.33
0.541
VE Monk+
15.51
0.547
VIVO XE800
9.96
0.351
VJJB K1s
16.03
0.565
Vots DQ100
13.68
0.482
Vots J1
13.86
0.489
Vots QT100
15.73
0.491
Xiaomi Mi Bluetooth Neckband Earphones LYXQEJ01JY

40.20
1.418


Xiaomi Mi Gaming Headphone
247
8.712
Xiaomi Mi Piston Basic Edition
15.00
0.529
Xiaomi Mi Piston Fresh Edition
13.34
0.471
Xiaomi Mi Noise Cancelling Earphones
28.31
0.999
Xiaomi Mi Noise Cancelling Type-C Headphones
18.73
0.660
Xiaomi Mi Pro HD / Mi In-Ear Headphones Pro HD
17.05
0.601
Xiaomi Mi Quantie Pro Hybrid / Mi In-Ear Headphones Pro
13.93
0.491
Xiaomi Mi Sports Bluetooth Headphones
18.15
0.641
Yinyoo Pro w/o cable
6.37
0.224
Yinyoo Pro w/cable
18.96
0.669
XKDUN CK-660
11.70
0.413
---