---
 AILIHEN M10
| 10 mm Driver | Neodymium Magnet |
---


---
? AILIHEN M10, an aluminum alloy earphone with CNC engraving and stylish clean design. The AILIHEN M10 are part of the metal M series of the brand among which you can find the AILIHEN M9
and the AILIHEN M8
.
Maybe you had not heard of the brand before but AILIHEN has been in the market for more than 10 years exclusively manufacturing headphones, Bluetooth speakers and earphones. To this day they have a fair variety of earphones available in their catalog (for example the sports styled AILIHEN X2
), all these facts make the AILIHEN M10 a worthy earphone to be tested and reviewed by our team.
The AILIHEN M10 have solidly built metal housings with a bullet form factor (a design well-known for their great comfort and fit), the aesthetics of the earpieces are smooth and premium looking. Despite the robust quality of the housings the overall weight remains light and results in a non-fatiguing wearing experience.
The cable has an effective construction that we have seen in the past on much more expensive earphones with a 2-type cable being used. The first section of the cable that goes from the 3.5 mm plug up to the cable bifurcation is braided and the remaining section after the bifurcation is rubberized. This half-braided half-rubberized cable design has proved to offer a valuable level of anti-tangling performance on our past reviews. On the cable corresponding to the right earpiece you will find an inline microphone and 1-button control that allows you to play/pause music with a single press, skip track with a 2 button-press, go back to the previous track with a 3 button-press and answer/reject calls with a single press. The cable bifurcation section, mic/control and stereo plug section are also constructed with the same solid aluminum alloy material as the housings and share the same aesthetics and finish.
FIND ALL: Earphones Scores Compared
MORE: In-Ear Headphones Reviews
---
AILIHEN M10 - Review
Tests & Scores
W
Weight
MORE: In-Ear Headphones Weight Comparison
SEE ALSO: Earphones Size Comparison
---
A
Accessories & Packaging
The AILIHEN M10
come packed inside a hard packaging that can be used to storage the earphones too. After opening the packaging you will find a nice sturdy hard carrying case, 2 pair of silicon eartips (plus one pair of eartips with a translucent black and inner red that are already placed on the earpieces) and a cable clip.

9.5/10
---
B
Bass & Sub Bass
Bass of the AILIHEN M10
has good mid-bass punch that adds body and fun to the music while not sounding boomy or boosted at all, sub-bass has enough depth to fulfill normal genres without sounding invasive yet not anemic either. The bass profile has a balanced and not exaggerated style. People enjoying the right amount of bass, without being overdone or stepping over the whole sound signature will be happy with the bass coming from the 10mm dynamic driver of the AILIHEN M10.
An EQ gives the AILIHEN M10 a total makeover of their bass personality turning into a punchy sounding earphone but most of all sub-bass gains a huge amount of depth.
During our extreme basshead tests, the AILIHEN M10 took up to 52% of a Fiio E12 Mont Blanc amplifier
's maximum power (while setting it to high gain mode, bass boost turned on and with a custom basshead EQ applied). Rumble and impact started to show up after surpassing 50% of Fiio's power, below that level rumble will not arise; at the same time sub-bass starts to get crazy deep once you get above that 50% level of amplification. Overall they did not reach a full basshead impact or rumble but their sub-bass was not far away from becoming one. As we always say, a higher score in our bass/sub-bass section does not necessarily represents a stronger bass response; sometimes it might but on other occasions it reflects a balanced or well achieved bass response. In the case of the AILIHEN M10 they are getting an 7.75/10 for their not overdone yet strong enough bass and for their bass versatility due to their capacity to switch from a balanced bass response into a strongly deep bass by applying a custom sub-bass EQ.

7.75/10
---
---

---
---
MORE: Earphones Amplification Power Comparison
MORE: Best Basshead Earphones
SEE ALSO: Best Fun Sounding Earphones Chart
---
M
Mids & Vocals
Mids of the AILIHEN M10 are clear and they do not sound tinny, boxy or thin. Lower mids have the right amount of warmth and are free of mid-bass bleed. Higher mids sound crisp and are not rolled off or recessed but at times of very strong peaks some harshness could be felt; nothing that should be a problem for non-treble sensitive people. An EQ can be used to spice up the lower mids a bit and they will respond well, higher mids should not be EQed up as they are already clear and crisp and if overdone you are tempting the appearance of harsher peaks; we would even recommend equalizing down just a notch the frequencies on the +/-3 kHz, around -3 dB is enough and the harsh peaks will get highly reduced.

7.5/10
---
H
Highs & Treble
Highs have good brightness without sounding excessive; regarding detail, they are able to resolve a bit. Sibilance can be heard with sibilant prone songs, piercing highs can be perceived with high peaks. With an EQ, a very noticeable amount of detail is added, piercing highs do not get too stronger than before and some added brightness is gained.

7/10
---
SL
Sound Leak
The sound that leaks out of the AILIHEN M10 remains under control while using a moderate volume, even while utilizing a high volume they will provide enough contained sound leaking levels as to be perfectly usable on normal city situations. Overall, in this matter, their performance is better than many average earphones.

7.5/10
---
SI
Sound Isolation
Their noise isolation is substantially above most average earphones, with their metal housings and tight fit they are able to clearly reduce the noise levels of your surroundings even if a moderate audio level is set.

8/10
---
C
Comfort
The combination of their form factor, size and weight gives the AILIHEN M10 a very comfortable and snug fit that will never risk falling off from your ears. At the same time, they do not get uncomfortable nor generate pain on the inner ear sections, in fact, you can use it for hours and will almost forget that you are wearing them.

8.5/10
---
EQ
Response to Equalization
Mids could be fine tuned to empower lower vocals and reduce harshness on higher mids; highs while not remaining free of piercing or sibilant highs were still able to add a noticeable amount of detail and some extra brightness. The audio frequency that is mostly leveling up the average in this category corresponds to bass and most of all sub-bass because a correctly applied and customized EQ for sub-bass will make the AILIHEN M10 transform from a controlled and balanced bass sound signature into a strongly deep sub-bass sounding earphone and gives them the chance to change from one bass style to another by simply applying the right EQ for sub-bass.

7.75/10
MORE: Editor's Picks Earphones Chart
MORE: Best Bang for the Buck Earphones
---
BUY IT AT: 

---
---

Scores
Accessories -

9.5/10

Design -

8.75/10

Bass -

7.75/10

Mids -

7.5/10

Highs -

7/10

Sound Leak -

7.5/10

Sound Isolation -

8/10

Comfort -

8.5/10

Response to EQ -

7.75/10

Value for Money -

8/10
Summary

AWARDS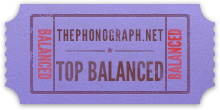 Pros
✅ Lively bass that remains balanced and does not fall into a boomy or boosted style

✅ Almost 0 mid-bass bleed

✅ Clear lower mids and crisp higher mids

✅ Good enough amount of brightness

✅ Highly comfortable fit
Cons
❌ Sibilance and piercing highs can be perceived, depending on the song

❌ Higher mids can get harsh at times (non treble sensitive people should not fear them)
Conclusion
The AILIHEN M10 are smoothly designed and premium looking earphones that offer robust metal construction quality, braided/rubberized cables and extraordinary comfort. But they are not just comfort and looks, they are also able to provide very good overall sound quality with clear lower vocals and mids, enough brightness and very balanced bass. Due to the aforementioned they are now part of the Top Balanced Sound Earphones.
The AILIHEN M10 can be safely recommended to people that wants a break from nowadays super bass boosted and boomy sounding earphones but who still enjoy rich enough bass in their music and who welcome clear mids but that do not suffer from treble sensitivity.
FIND ALL OUR: Earphones Reviews / In-Ear Headphones Reviews
MORE: Best Earphones Charts
---
Buy it at

:

---
AILIHEN M10 Frequency Response
---
AILIHEN M10
| | |
| --- | --- |
| Type | Dynamic |
| Driver Unit | 10 mm Driver |
| Sensitivity | 93 dB |
| Power Capacity | 3 mW |
| Impedance | N/A |
| Frequency Response | 20-20,000 Hz |
| Diaphragm | N/A |
| Magnet | Neodymium |
| Cord | Y-type, round cord; braided and rubberized |
| Cord Length | 1.25 m |
| Plug | Stereo mini plug |
| Weight | Approx. 15g |
| Supplied Accessories | 3x Earphone tips; cable clip; hard carrying case |
MORE: Single Dynamic Driver Earphones Reviews
---
Photos
DISCLAIMER
We highly discourage anyone from trying to apply our testings to your own earphones, the risk of damaging or permanently breaking your iems is absolutely probable to happen. With our standardized equalization and amplification tests we push the limits of the earphones to the extreme. If anyway you decide to do so, we cannot be held responsible of the damage done to your equipment. Do it at your own risk.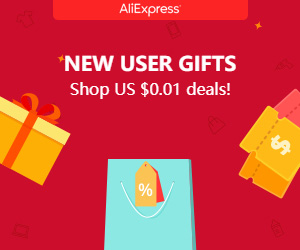 We hope you enjoyed this article. All the earphones reviews, keyboards reviews, power tools reviews, music players reviews, DAC reviews, amplifiers reviews, smartwatch reviews, gadget reviews, tech reviews, dashcam reviews, earbuds reviews, headsets reviews, in-ear monitors reviews (iem), in-ear headphones reviews are made as objective and thorough as possible to provide our readers a way to choose the best earphones, earbuds, iem, in-ear monitors, headsets and in-ear headphones. By providing exhaustive information we allow our readers to even fine-tune their choices to select among the best budget earphones, best earphones for sports, best basshead earphones, best fun sounding earphones, most balanced earphones, least fatiguing earphones, most comfortable earphones, best looking earphones or even for the best cheap earphones to buy.
Our resources offer: In-Depth Earphones Reviews, Earphones Scores Compared, an Earphones Size Comparison Tool, a sound frequency cheat-sheet, an Earphones Amplification Comparison Table, a brief audio glossary with the most frequent audio terms and audio definitions, and our Earphones Top Charts (covering the Top 10 Basshead Earphones, Best Bang for Buck Earphones, Top Sports Earphones, Best KZ earphones, Best bang for buck KZ earphones, Best basshead KZ earphones, Best KZ earphones for bass, Best KZ earphones for gaming, Best KZ earphones for sleeping, Best KZ earphones for working out, Best KZ earphones under $20, Best KZ earphones under $50, Best smallest KZ earphones, Top Balanced Earphones, Top Fun Sound Earphones, top smooth sounding earphones), Best Xiaomi Headphones, Best Xiaomi Earphones for Bass, Best Xiaomi Headphones under $50, Best Xiaomi Headphones under $20, The Best Xiaomi Wireless Headphones, Best Bang for Buck Xiaomi Headphones, Best 11.11 Deals and Coupons – Aliexpress – – , Black Friday Coupons and Deals, Aliexpress Anniversary Sale Coupons and Deals, Cyber Monday Coupons and Discounts, Black Friday Coupons Aliexpress, , , Amazon Coupons Discounts Deals Promo Codes Sales, ALIEXPRESS Coupons and Promo Codes – Exclusive Discounts