---
Alpha & Delta JAAP
| 11 mm Driver | Bluetooth |
---


---
? The Alpha & Delta JAAP are truly wireless earphones with 15hs of battery life, IPX5 sweat and rain resistance, secure fit and a non-dependency to charging cases.
Alpha & Delta is a brand founded by audiophiles which decided to develop quality earphones for audiophiles at an affordable price. The brand was born in 2015 in Singapore and offer to this date the following models:
Alpha & Delta D6 – Recently launched and available for preorder
Alpha & Delta JAAP – True wireless in-ear headphones launched this year; model that we are reviewing right now in the article that you are reading now
Alpha & Delta D2 – Budget friendly model that introduced the Delta Series line, launched in 2016 and highly appreciated among audiophiles on a budget
Alpha & Delta D2M – An Alpha & Delta D2 with inline microphone and remote control, launched in 2016
Alpha & Delta AD01 – A dual dynamic driver earphone with detachable cables that belongs to the Modular Series, launched in 2015 as the first product from the brand
Alpha & Delta founders, before creating the brand, had already been in the audio business for 6 years (and still are) through their website Lend Me UR Ears where they sell worldwide many highly regarded earphones brands by audiophiles. In 2015 besides launching their A&D earphones they opened their retail store in Singapore.
A&D launched their JAAP model initially as a prototype through a Kickstarter and Indiegogo campaign that very successfully pledged a combined amount of over $45,000 and started shipping them on July of this year. Nowadays you can buy the fully released final version of the Alpha & Delta JAAP.
This model is named JAAP after the creator of the Bluetooth technology (Jaap Haartsen)
Alpha & Delta identified the main problems of current truly wireless earphones (poor battery life, poor fit and connectivity issues) and decided to develop the Alpha & Delta JAAP which features a very large 11mm dynamic driver, 15 hours of battery life, a dual antenna design, an IPX5 water resistant rating and a Bluetooth 4.2 version with HD hands-free and multipoint support. The dual antenna is included to enhance Bluetooth connectivity, the IPX5 rating makes them sweat and rain proof, the built-in microphone allows you a hands-free operation.
A&D opted for micro USB connections on each earpiece and on the battery pack; we appreciate the use of non-proprietary charging cables or charging cases. Using micro USB as their connector ensures that you will not have to pay for overpriced cables if you loose or break the one included with the package. If you own a smartphone or a rechargeable device you will have at least 1 micro USB cable laying around.
The earpieces are built in plastic with rubberized ear hooks and each housing has a metal plate on the outer section that is also a button to play music, pause music, skip tracks, answer or reject calls and turn on/off the units . The larger end of the earphones corresponds to the battery compartment which holds inside a 90 mah battery able to offer 6 hours of music play by it's own.
Unlike other Bluetooth earphones that we have reviewed, like the Jaybird Freedom, the Xiaomi Mi Sports Bluetooth Headphones or the QCY QY8, the Alpha & Delta JAAP are truly wireless with independent earpieces that do not have a cable connecting them to each other. Both earpieces can be attached to a battery pack that has a cable, when connected to the battery pack the Alpha & Delta can be either charged on-the-go or normally used to listen to music; the cable on the battery pack is thick and durable. With the battery pack attached the Alpha & Delta delivers up to 15 hours of battery life.
This battery pack design style offers the Alpha & Delta JAAP two wearing styles, you can either use them as fully wireless in-ear headphone or, when attached to the battery pack, have a more classic cabled Bluetooth styled earphone like the Jaybird Freedom 2
, Jaybird X3
or beats Powerbeats3 Wireless
. The fact of having both earpieces attached to each other through a cable can help to reduce the risk of loosing one earpiece but to be honest the earhooks on the A&D JAPP and the overall ergonomics are so well designed that there are no risks of them falling out even while using them without the battery pack attached.
You can buy the Alpha & Delta JAAP from Amazon
or you can get them straight from the manufacturer itself at: Alpha & Delta; or from their Ecommerce website: Lend Me UR Ears
FIND ALL: Earphones Scores Compared
MORE: In-Ear Headphones Reviews
SEE ALL: Bluetooth Headphones Reviews
---
AF
Advanced Features
The double antenna included in the Alpha & Delta JAAP tech specs should ensure a listening experience without any type of disconnection or hiccups (in theory).
The Alpha & Delta JAAP
features include advanced options such as:
Multipoint connection: the Alpha & Delta JAAP can be connected to 2 devices at the same time. So, if you have paired them with your smartphone and your computer and a call drops in you will hear it despite of being actually hearing to music on your computer and you will be able to accept or reject the call.
Simultaneous charge: The earpieces and battery pack can be charged simultaneously by connecting the battery pack to the earpieces and then connecting the charging USB cable to the battery pack; the Alpha & Delta JAAP full charge time is 1.5 hours. Moreover, you can charge each earpiece individually by directly connecting them to the charging USB cable.
Independent charge: Each earpiece has a micro USB connection and can be charged independently, also the battery pack has it's own charging micro USB connection to be charged independently from the earpieces if wanted.
On-the-go charge and use: By attaching the battery pack to the earpieces you can charge on-the-go and use the earphone at the same time.
iOS battery status compatibility: When pairing the Alpha & Delta JAAP to an iOS device you will get a battery charge level notification on the status bar and notifications section of your iOS device.
---
OC
Operation & Control
The button on the Alpha & Delta JAAP allows you to do the following:
Power On and Off:
A 4 second press and hold

: Power On and set to pairing mode, an off voice will prompt "power on" and then "pairing"

A 4 second press and hold

: Power Off
Media mode (Music app open):
Single press

: Play, Pause music

Double press

: Skip song
Calls Commands:
Single press

: Answer incoming call

Double press:

Reject incoming call
Single press (while on a phone conversation): End phone call
LED Status Light & Charging:
The Alpha & Delta JAAP earpieces have 2 lights per earpiece, that inform several different status of the earphones.
Flashing red light (during use)

: Low power warning

Fixed red light (while connected to a charger)

: Charging

Fixed blue light (while connected to a charger)

: Fully charged

Blue and red flashing light

: Pairing mode

Intermittent blue light

: Earphones are ON and paired
The battery pack also has LED lights. To be more precise, 4 blue LED lights that indicate the actual charging status and charging level.
Pairing:
To pair the units you have to:
Press and hold the button on the left earpiece until the LED light flashes red and blue.
Turn on Bluetooth on your smartphone, tablet, computer, etc and search for "Jaap"
If successfully paired a short tone will sound, the LED light will become blue and intermittently flash
Turn on the right earpiece, and wait for a short tone that will sound to confirm the correct pairing with the left side earpiece
One frequent issue, though, is drop-outs on the connection between the earpieces. Yet, this was more or less frequent depending on the devices being paired to.
---
Alpha & Delta JAAP - Review
Tests & Scores
W
Weight
Alpha & Delta JAAP weight in grams. Both with and without the battery pack/cable.
MORE: In-Ear Headphones Weight Comparison
SEE ALSO: Earphones Size Comparison
---
A
Accessories & Packaging
Unboxing the Alpha & Delta JAAP you get a hard carrying case, a battery pack (for 8 hours of additional battery life and charging on-the-go), 3 pair of silicon eartips, 1 pair of foam eartips and 3 pair of the highly appreciated SpinFit eartips
and an USB charging cable.
SpinFit eartips have a large number of fans due to their 360 degree free rotating system that provides a deeper fit and better seal; the hard carrying case is rugged and very nicely built allowing you to transport the earpieces and the battery pack without any risk of loosing them or getting damaged.

10/10
---
B
Bass & Sub Bass
The Alpha & Delta JAAP, with their big 11mm dynamic driver, provides super fun bass with strong mid-bass punch to cover any music genre and very deep sub-bass that makes the overall sound full bodied and never bass-anemic. Their bass will make happy anybody enjoying energetic sound in their listening sessions. Moreover, the maximum sound output level of the JAAP is very high so you will never have low volume limit issues.
A tight deep fit and good seal is fundamental to get out the true bass potential of any earphone; our team found that using the Alpha & Delta JAAP
with the, included, SpinFit
eartips assured a proper deep and tight fit that showed up their real bass capabilities.
With an EQ, their bass becomes outstandingly deep and insanely punchy reaching, even, a mild in-ear rumble.
As with every Bluetooth headphone that we have reviewed, the Alpha & Delta JAAP cannot be put through our standardized extreme basshead tests because there is no way to successfully apply the amplification of the Fiio E12 Mont Blanc amplifier
to a Bluetooth unit.

8.75/10
MORE: Earphones Amplification Power Comparison
MORE: Best Basshead Earphones
SEE ALSO: Best Fun Sounding Earphones Chart
---
---
M
Mids & Vocals
With the SpinFit eartips, mids of the Alpha & Delta JAAP have clear enough lower mids with some mid-bass bleed while their lower vocals are warm and not laid back as to sound energetic and pleasant. Higher mids are crisp and clear to the right degree without reaching harsh or fatiguing peaks. Overall their mids will sound great for normal listeners, with their warm mids and non-harsh upper mids.
If you place the smaller sized silicone eartips provided, the fit will be less deep and seal will be less tight which reduces some of their bass strength, consequently, diminishing their mid-bass bleed and noticeably making their lower vocals clearer while preserving a warm style and not becoming thin. This gives the Alpha & Delta JAAP the possibility to customize their mids style to your liking by just switching between the provided eartips. As a quick reference, set the SpinFit
eartips if  you want a stronger bass response or place the standard silicone eartips for a bit more balanced sound.
Applying an EQ reduces any mid-bass bleed presence and lower vocals noticeably clear up taking the lead presence of the tracks and never sounding boxy or thin. Higher mids become very crisp but sincerely they do not need much help in the upper mids frequencies.

7.75/10
---
H
Highs & Treble
The Alpha & Delta JAAP have bright highs and are able to resolve a fair amount of detail. Piercing highs are not an issue with these earphones; sibilance might mildly show up at times but only on very sibilant prone songs and if you crank up the volume quite high.
An EQ makes their highs much brighter with also added detail resolved and evidently more spacious sound. Sibilance can become stronger but piercing highs remain under control without showing up at any given moment.

8/10
---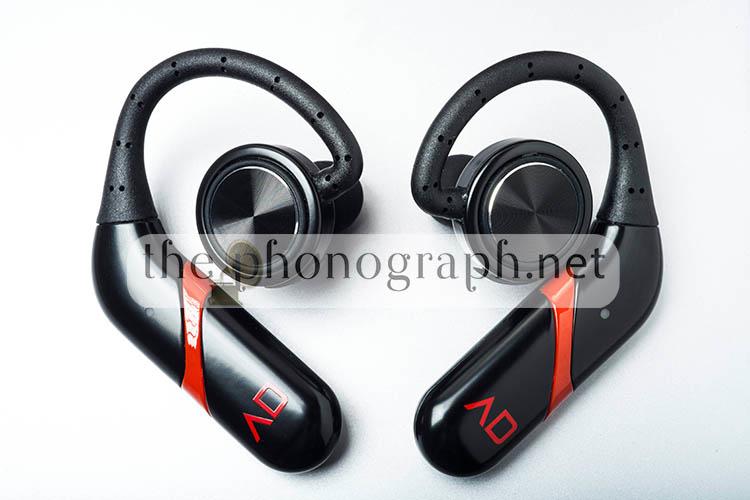 ---
SL
Sound Leak
The sound that leaks out of the JAAP is substantially subdued and will only be partially noticeable if you set an extreme high volume and are using them on particularly quiet situations. On normal daily situations any possible leaking sounds will blend in.

7.75/10
MORE: Best Headphones for Libraries Chart
SEE ALSO: Best Earphones for Bed
---
SI
Sound Isolation
Noise isolation is excellent when you set your volume a bit higher while at moderate-low volume levels their sound isolation will be less pronounced and will permit some perception of environmental noises.

7.5/10
---
---
C
Comfort
Many early and current true wireless earphones usually suffer from poor or loose fit that translates into them falling off the ears and, potentially, getting lost or breaking. The Alpha & Delta JAAP
, thanks to the general design and the help of the well crafted earhooks, do not suffer from these fit issues and never drop-off by themselves under normal and intensive activities.
The fairly sized battery section of the earpieces might make you worry about comfort issues or overweight but none of these are a problem. The battery section smartly positions behind the ears masking them an becoming much less visible while also providing a better ergonomic fit and adding to the tighter secure placing of the units around your ears (in addition to the earhooks section)
The Alpha & Delta JAAP concluding fit, comfort and secure placing is excellent and will offer a 100% pain-free experience for hours long usage.

10/10
RELATED: Best Earphones for Daily Commute
MORE: Most Comfortable In-Ear Headphones
---
EQ
Response to Equalization
The Alpha & Delta JAAP showed a highly efficient response to the custom EQs that we applied to it. Bass became crazy punchy and deep even reaching a mellow rumble; mids cleared up reducing mid-bass bleed and getting very present vocals; highs opened up significantly and added substantial brightness/detail.

9.5/10
MORE: Editor's Picks Earphones Chart
MORE: Best Bang for the Buck Earphones
---
BUY IT AT: 

---
Follow us:
Get the latest reviews on your favorite social network
---

Scores
Accessories -

10/10

Design -

9/10

Bass -

8.75/10

Mids -

7.75/10

Highs -

8/10

Sound Leak -

7.75/10

Sound Isolation -

7.5/10

Comfort -

10/10

Response to EQ -

9.5/10

Value for Money -

9.5/10
Summary

AWARDS
Pros
✅ Super fun sound with strong mid-bass punch and deep sub-bass
✅ Non-fatiguing mids with no harsh peaks
✅ Never piercing highs
✅ Mids can be warmer or clearer by switching from the SpinFits to the silicone eartips
✅ Greatly comfortable and secure fit
✅ Very effective response to EQ
✅ Sweat and rain resistant with an IPX5 rating
✅ Truly wireless earphones at an accessible price
✅ SpinFit eartips included for free
✅ Battery pack adds 8 hours of extra battery autonomy
✅ Battery pack design allows them to turn into a standard-styled semi-wired Bluetooth earphone
✅ 15 hours of battery life and on-the-go charging
✅ Large amount of accessories included
Cons
❌ Mild sibilance might show up at high volume with very sibilant-prone tracks
❌ Mid bass bleed is present (but can be substantially reduced with an EQ and by placing the standard silicone eartips)
Conclusion
The Alpha & Delta JAAP are excellent truly wireless earphones that can provide super fun listening sessions without sacrificing highs performance and at the same time offering warm and non harsh mids. The design and form factor gives them an outstanding level of comfort and offer a strongly secure fit for any kind of activities without falling off and their IPX5 rating makes them sweat and rain resistant. Because of the just mentioned the Alpha & Delta JAAP have gained a place in our Best Earphones for Sports Chart and into our Most Comfortable in-ear Headphones Chart. Also, by their energetic bass response they are now part of our Best Fun Sounding Earphones Chart
The Alpha & Delta JAAP can be safely recommended to anybody looking for a truly wireless earphone that does never fall off your ears and that is perfectly suited for sports activities or even as a daily earphone. People enjoying fun sound with energetic bass and warm non-harsh nor piercing sound will be very happy with the JAAP.
FIND ALL OUR: Earphones Reviews / In-Ear Headphones Reviews
MORE: Best Earphones Charts
---
Buy it from

:

---
Alpha & Delta JAAP Frequency Response
Red= Right Earpiece; Green= Left Earpiece
RECOMMENDED FOR YOU: Headphones Frequency Response Curves
---
Alpha & Delta JAAP
| | |
| --- | --- |
| Type | Dynamic + Bluetooth |
| Driver Unit | 11mm |
| Sensitivity | N/A |
| Power Capacity | N/A |
| Impedance | N/A |
| Frequency Response | N/A |
| Bluetooth | 4.2 CSR64110 multi-point |
| Battery Life | 15hs (6hs + 8hs pack) |
| Cord | Round cord |
| Cord Length | 0.57m |
| Plug | Micro USB |
| Weight | Approx. 25g |
| Supplied Accessories | Battery pack; 3x SpinFit ear tips; 3x silicone ear tips; 1x foam ear tips; USB charging cable; hard carrying case |
MORE: Single Dynamic Driver Earphones Reviews
MORE: Amazon Coupons & Deals
MORE:  Gearbest Coupons – Discounts – Deals – Promo Codes – Sales Deals
SEE ALSO: Banggood Coupons – Discounts – Deals – Promo Codes – Sales Deals
SEE ALSO: Aliexpress Coupons – Discounts – Deals – Promo Codes – Sales Deals
---
Photos
DISCLAIMER
We highly discourage anyone from trying to apply our testings to your own earphones, the risk of damaging or permanently breaking your iems is absolutely probable to happen. With our standardized equalization and amplification tests we push the limits of the earphones to the extreme. If anyway you decide to do so, we cannot be held responsible of the damage done to your equipment. Do it at your own risk.
---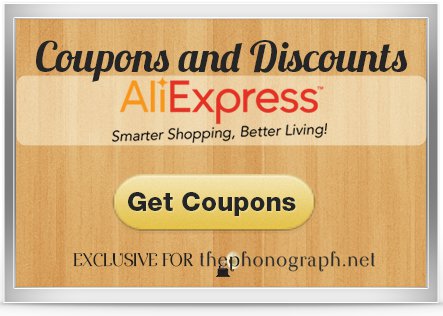 ---
RECOMMENDED
---
Found the Information Useful?
---
We hope you enjoyed this article. All the earphones reviews, earbuds reviews, headsets reviews, in-ear monitors reviews (iem), in-ear headphones reviews are made as objective and thorough as possible to provide our readers a way to choose the best earphones, earbuds, iem, in-ear monitors, headsets and in-ear headphones. By providing exhaustive information we allow our readers to even fine-tune their choices to select among the best budget earphones, best earphones for sports, best basshead earphones, best fun sounding earphones, most balanced earphones, least fatiguing earphones, most comfortable earphones, best looking earphones or even for the best cheap earphones to buy. Our resources offer: In-Depth Earphones Reviews, Earphones Scores Compared, an Earphones Size Comparison Tool, a sound frequency cheat-sheet, an Earphones Amplification Comparison Table, a brief audio glossary with the most frequent audio terms and audio definitions, and our Earphones Top Charts (covering the Top 10 Basshead Earphones, Best Bang for Buck Earphones, Top Sports Earphones, Best KZ earphones, Best bang for buck KZ earphones, Best basshead KZ earphones, Best KZ earphones for bass, Best KZ earphones for gaming, Best KZ earphones for sleeping, Best KZ earphones for working out, Best KZ earphones under $20, Best KZ earphones under $50, Best smallest KZ earphones, Top Balanced Earphones, Top Fun Sound Earphones, top smooth sounding earphones), Best Xiaomi Headphones, Best Xiaomi Earphones for Bass, Best Xiaomi Headphones under $50, Best Xiaomi Headphones under $20, The Best Xiaomi Wireless Headphones, Best Bang for Buck Xiaomi Headphones, Best 11.11 Deals and Coupons – Aliexpress – Gearbest – Banggood, Black Friday Coupons and Deals, Aliexpress Anniversary Sale Coupons and Deals, Cyber Monday Coupons and Discounts, Black Friday Coupons Aliexpress, Gearbest, Banggood, Amazon Coupons Discounts Deals Promo Codes Sales, ALIEXPRESS Coupons and Promo Codes – Exclusive Discounts