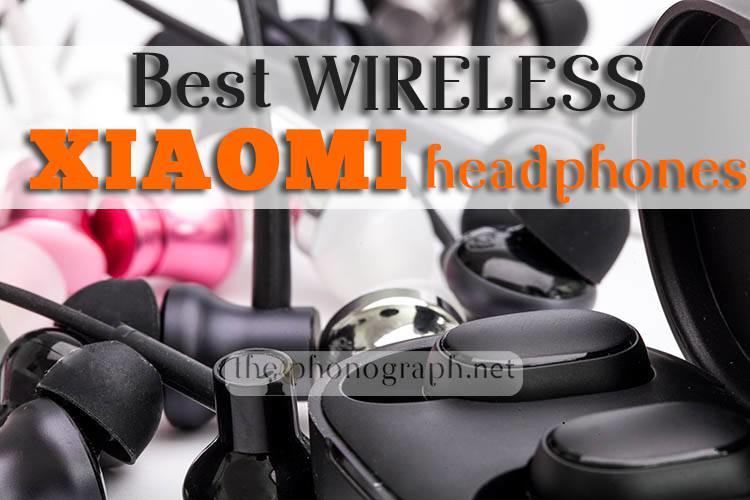 ---
The Best Xiaomi Wireless Headphones
---
Our team has been reviewing Xiaomi wireless headphones for years already and have decided to help users filter out and select the best Xiaomi Wireless Headphones on the market.
---
Xiaomi headphones catalog keep growing and the brand seems to show a tendency to fulfill the needs of users wanting more and better wireless headphones.
Their wireless headphones extend from earbuds, earphones, over-ear headphones, neckbands and even True Wireless earphones.
With an ever evolving wireless technology, Xiaomi is keeping up with the market offering outstanding bang for buck wireless headphones.
Having reviewed nearly all Xiaomi Bluetooth headphones, our editors have chosen the best Xiaomi Wireless Headphones available to buy.
Recommended for you:
---
---

---
---
---
Guide and advice:
If you are visiting this page on a mobile device or a device with a small screen size, you might need to scroll/swipe right on the table to see all the products listed.
You can find all the scores, of each model that our team has reviewed so far, on our Scores Comparison page.
Each model has been chosen according to features that adapt better to specific categories, their performance or other pertinent reasons.
We recommend to read the full review of each model to get a deeper insight of each product's performance.
Discount coupon codes might be available for one or more models listed in the chart.
To look up for the discount coupons you can visit our Coupons pages for each shop – Aliexpress Coupons, Amazon Coupons, Gearbest Coupons.
---
The Best Xiaomi Wireless Headphones
Scroll the chart to the right to see all entries
Xiaomi Redmi Airdots

the best Xiaomi wireless headphone
---
---
With nearly 1/3 of Xiaomi headphones being wireless Bluetooth, users can get a large variety of models to choose from but might get overwhelmed and mistakenly choose a less-performing model over a better one.
After testing and reviewing nearly every wireless headphone from the brand, our editors have selected the Xiaomi Redmi Airdots as the very best Xiaomi wireless headphone on the market.
With the most pleasant sound right out of the box and special features such as true wireless TWS design, dust and sweatproof and comfortable fit.
Additionally, the Xiaomi Redmi Airdots is the cheapest wireless Bluetooth headphone of all Xiaomi's catalog, among which are found the:
Readers should be reminded that despite being the cheapest priced of all the True Wireless headphones from Xiaomi, the Xiaomi Redmi Airdots offer the best bang for buck and sound quality of all the TWS models to date.
Alternatives:
See all the  Best Xiaomi Headphones, here
Xiaomi Mi Bluetooth Neckband Earphones LYXQEJ01JY

There are not too many options available for users looking for Xiaomi neckbands but the brand does offer a dedicated product line of Bluetooth neckband headphones.
Among all the models with this fit/design, the Xiaomi Mi Bluetooth Neckband Earphones LYXQEJ01JY stand out as the best one of all of them.
The Xiaomi Mi Bluetooth Neckband Earphones LYXQEJ01JY classifies as the best Xiaomi Bluetooth neckband headphones with it's advanced features such as multi-hybrid driver configuration, rugged metal earpieces, outstanding fit and comfort and a high-quality neckband build that is inline with several 1MORE neckbands.
The neckbands from 1MORE that offer a very similar neckband design, include the:
Alternatives:
See all the Best Bang for Buck Xiaomi Headphones
---
All Best Xiaomi Headphones charts:
---
Best Headphones & Earphones Charts:
---
Read each Xiaomi headphone review: