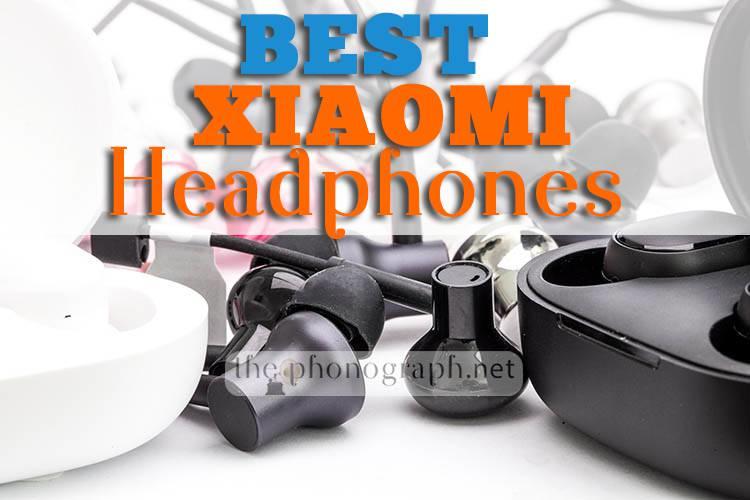 ---
Best Xiaomi Headphones
---
Our team has reviewed every modern model from Xiaomi and has selected the best of the best Xiaomi Headphones to buy right now.
A curated selection of the best Xiaomi Headphones on the market.
---
Xiaomi is well-known worldwide for their bang for buck electronics and innovative tech, yet the brand is also a well-established headphones manufacturer too.
With several years on the audio market and a large headphones catalog, getting to filter out the "good" ones from the "bad" ones becomes a complicated task.
To help you choose the best Xiaomi headphones on the market, our Editors have created the following chart with a selection of the very best Xiaomi Headphones.
Recommended for you:
---
---

---
---
---
Guide and advice:
If you are visiting this page on a mobile device or a device with a small screen size, you might need to scroll/swipe right on the table to see all the products listed.
You can find all the scores, of each model that our team has reviewed so far, on our Scores Comparison page.
Each model has been chosen according to features that adapt better to specific categories, their performance or other pertinent reasons.
We recommend to read the full review of each model to get a deeper insight of each product's performance.
Discount coupon codes might be available for one or more models listed in the chart.
To look up for the discount coupons you can visit our Coupons pages for each shop – Aliexpress Coupons, Amazon Coupons, Gearbest Coupons.
---
Best Xiaomi Headphones
Scroll the chart to the right to see all entries
Xiaomi Redmi Airdots


 
the best wireless Xiaomi headphone
Xiaomi has been developing wireless headphones for quite a long time already. Among the options available users will find wireless neckbands, full-sized over-ear Bluetooth headphones and True Wireless earphones.
Nonetheless, not all of their wireless headphones perform equally as good.
Despite being the cheapest (or one of the cheapest) Bluetooth earphones from Xiaomi, during our tests, the Xiaomi Redmi Airdots have shown the best performance and bang for buck in comparison to all the rest of their wireless siblings.
Users will have to be very careful with Xiaomi's models namings as there are other 2 True Wireless earphones with very similar name but with different price and sound quality.
The name of the aforementioned models are:
Alternatives:
See all the Best Xiaomi Headphones under $20, here
Xiaomi Mi In-Ear Headphones Pro 2


 
the best bang for buck Xiaomi headphone (with a tight budget)
The Xiaomi Mi In-Ear Headphones Pro 2 offer an unique value for money due to their extremely cheap price and advanced multi-driver configuration.
In fact, this model has inherited most of the outstanding capabilities of the previous versions but still remaining cheaply-priced.
With metal, build and reinforced cable, users will get an unique bang for buck when on a tight budget.
Far from the $100 price tag, the Xiaomi Mi In-Ear Headphones Pro 2 are tough to beat at their price point.
Other Xiaomi Headphones with similar driver configuration:
Alternatives:
See all the Best Xiaomi Headphones under $50, here
Xiaomi Mi Noise Cancelling Type-C Headphones
 
the most rugged Xiaomi headphone
Fortunately for Xiaomi fans, the brand does not usually cheap-out when building their headphones.
Most of Xiaomi earphones are built with metal, and the Xiaomi Mi Noise Cancelling Headphones USB Type-C might be one of the most rugged among them by not only using metal for the shells but also usings Kevlar reinforced cables.
In addition to this, this model offers great value for money and sound quality.
Nonetheless, the Xiaomi Mi Noise Cancelling Earphones (3.5mm version) a bit more rugged built and better sounding but the USB version will grant a more durable and longer life span due to the non-dependency of a battery – which will eventually degrade or stop working.
Other Xiaomi Headphones made of metal:
See all the Best Wireless Xiaomi Headphones, here
Xiaomi Mi Piston Fresh

the best cheapest Xiaomi headphone
The Xiaomi Mi Piston Fresh Edition are obscenely affordable headphones from the brand that offers a crazy value for money for users having a very limited budget.
Despite the extremely cheap price, the Xiaomi Mi Piston Fresh offers a very worthy sound quality and superb fit, comfort.
In addition to this, the Piston Fresh Edition have mostly metal shells.
Other Xiaomi Headphones from the Piston line include the:
See all the Best Xiaomi Headphones for Gaming, here
---
All Best Xiaomi Headphones charts:
---
Best Headphones & Earphones Charts:
---
Read each Xiaomi headphone review: