---
BURSON AUDIO Fun
 | Headphone Amplifier | Preamplifier | 2100mW |
---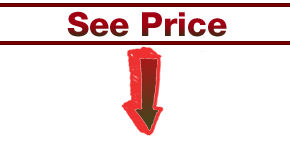 ---
🎧 We are reviewing the BURSON AUDIO Fun, the most affordable headphone amplifier and preamp from the brand.
BURSON AUDIO is an Australian brand specialized in high-end amps, DACs and sound components with a line of products that have gained worldwide popularity among audio enthusiasts for their refined performance, such as models from the series:
The BURSON AUDIO Fun is a Class A amp, which is the top-class for distortion levels and audio linearity without issues from Class B amps, such as crossover distortion.
This amp model belongs to their Party Series, being positioned as their most budget-friendly product, followed by a PC power amp, the Burson Audio Bang.
The BURSON Audio Fun sports a input impedance of 38000Ω, a frequency response of 0Hz to 35000Hz and a THD lower than 0.03%.
Moreover, techy users might be interested to know that BURSON AUDIO included high-quality components inside the Fun. To name a few, the internals include quad Max Current Power Supply (MCPS), symmetrical dual mono design, ELNA Aluminum Electrolytic and Vishay Professional MELF resistors.
The BURSON AUDIO Fun is available worldwide at Burson's website.
FIND ALL: Headphones Scores Compared
MORE: In-Ear Headphones Reviews
SEE ALSO: DAP/DAC Reviews
---
BURSON AUDIO Fun Review
Tests & Scores
---
AF
Advanced Features
The BURSON AUDIO Fun might be the most affordable amp from the brand but hides a feature that can only be seen in very expensive amplifiers: opamp rolling, to change tonalities.
This is a groundbreaking feature at this price point as the brand has thought and designed the amp to offer it out-of-the-box without too much effort and with low risk of damaging the device by avoiding the use of DIY techniques.
To safely proceed according to the manufacturer indications, it is highly recommended to read the user manual before getting into opamp rolling.
MORE: In-Ear Headphones Weight Comparison
SEE ALSO: Earphones Size Comparison
---
A
Accessories & Packaging
Amp manufacturers tend to remain shy with the accessories bundled with their units; the BURSON AUDIO Fun, instead, comes packed with handy accessories to use the amp right out-of-the-box, including: 1x RCA cable, 1x 2.5mm hex key, 1x PC RCA slot bracket, 2x pair of RCA cap protectors and 1x power bank.
The amp comes inside a black rectangular box with good protection.


 3.75/5
---
D
Design
The BURSON AUDIO Fun has a minimalist design that results in elegant and clean overall aesthetics – if you were looking for a disco-ball, flashy device, this will not be the right amp for you.
The front and back panel have a dark metal-brushed finish that gives an accent touch to the mainly-black design while the main body has a matte finish that never picks up fingerprints – fingerprint smudges are a main issue of metal devices with black finish. The brand did a great choice of materials and finishing paint on the Burson Fun.
The volume knob is the only front piece with a shinier finish and a silver ring accent (besides the golden 1/4″ jack)
The dimensions of the BURSON AUDIO Fun are 210mm × 145mm × 45mm and weights 2 kilograms (approximately)
BURSON AUDIO Fun light indicator
Different to the Conductor V2+ (also V3) and Play model, the Fun does not have any screen or multi-lights system.
The power indicator of the Fun is a very small light placed on the left edge of the front panel, right next to the 1/4″ headphone output jack. This light only indicates and confirms that the unit is turned on.


4.25/5
---
OC
Operation & Control
The Burson Audio Fun is an extremely easy-to-use amplifier with a straightforward operational design and no hard learning curve.
The basic complexity of the amp's controls requires basic and simple steps:
Plug the Burson Audio Fun to a source/DAC
Turn both on
Crank the volume knob up or down on the Burson Fun.
The volume knob has the right amount of a resistance as to result in precise volume control and a delightfully smooth experience.
The rotation range of the knob is around 330 degrees.
How to power the BURSON AUDIO Fun:
The BURSON AUDIO Fun offers 2 power alternatives according to the use: internally or externally.
To be used as an external/standalone amp, the device can be powered with the bundled multi-voltage external power supply (100-240V 12V 6A)
If wanting to be used as an internal headphone amp for a PC, the device can be connected through the Molex connector (12V DC 5A) to the internal power supply of the computer.


5/5

MORE: Earphones Amplification Power Comparison
MORE: Best Basshead Earphones
SEE ALSO: Best Fun Sounding Earphones Chart
---
CB
Construction & Build
The amp has an excellent balance of rugged build and light weight. The full construction of the housing is metal, as well as every connector and detail, even the volume knob is fully metal – the only piece made of plastic is the red power switch on the back panel.
Every I/O connectors plug firmly without wobbling nor disrupting the connection at any given moment.
Moreover, the device is very simple to open up for repairing, service or opamp rolling, with just a couple of screws needed to be removed – even the right hex key is bundled as a free accessory.


4.5/5
---
C
Compatibility
The BURSON AUDIO Fun has been smartly designed to enable the use as, either, an external amp or as an internal one for PCs. Features that facilitate the internal use are: a standard PC bay size of 5.25", mounting holes, 12v DC 5A direct power from a PC internal power supply (4-pin Molex connector) – even a RCA PC slot bracket is included.
With standardized RCA, 1/4″ and 3.5mm connectors, the Burson Fun is widely compatible with most audio devices on the market.
The 3.5mm mic in/out connections will allow it to connect nearly every mic with a mini stereo jack.


4.5/5
MORE: Best Headphones for Libraries Chart
SEE ALSO: Best Earphones for Bed
---
C
Connectivity
The front panel of the BURSON AUDIO Fun holds (from left to right) a LED power indicator and 3 connectors: 6.35mm headphone out, 3.5mm mic input, 3.5mm AUX input.
The rear section of the device holds RCA input connectors, a DC connector for external 12V DC, an internal 12V DC connector (to use in PCs), the power switch, a 3.5mm mic out and the RCA preamp out for powered speakers.
With the RCA input users can connect it to any DAC/source that offers RCA output connection, while the simpler 3.5mm auxiliary input port gives endless connectivity combinations such as connecting it to mobile devices, notebooks and PCs that do not offer RCA connection.
Some of the technical specifications of the BURSON AUDIO Fun connectors include:
6.35 mm Headphone out specifications:
2100mW (32Ω)
1900mW (16Ω)
1200mW (8Ω)
1000mW (100Ω)
660mW (150Ω)
330mW (300Ω)
Additional specifications:
Output impedance: 6Ω
Max SNR: 96 dB
Max channel separation: 99.5%


4.25/5
RELATED TO THIS: Active Noise Cancelling Headphones Reviews
---
S
Sound
We find important to remind our readers that the BURSON AUDIO Fun is a headphone amp but it is not a DAC (much like their top-tier Burson Audio Soloist SL MK2); this means that the Fun needs to be connected to a DAC – the brand offers other models with DAC capabilities (Conductor V2+, Play, Conductor 3, etc.)
Through out our tests, the Burson Audio Fun exhibited clean sound without coloration nor alteration of the original sound of any DAC and headphone.
The sound outputted was clear through out the entire range and did not exhibit any boosting nor recessing of any audible frequency, granting the same authentic sound signature of the source and headphone.
In addition to this, there was no hiss nor perceivable noise present at any volume setting and with most headphones; this is achieved thanks to the combination of it's internal design plus quality components and the intentional externalization of it's power supply to reduce interference and noise – in-ear headphones with tendency to pick up noise might show a slight edge of noise when cranking up the volume far above 3/4 power, yet you will probably first blow up the earphone or loose your hearing before perceiving any noticeable noise.
As the BURSON AUDIO Fun is not a DAC, the noise levels will also depend on the baseline noise of the DAC/source that you are plugging the BURSON Fun to – if you have a noisy DAC/source, the BURSON AUDIO will not be able to do magic with the noisy input signal being fed to it. Therefore, be sure to be matching the BURSON AUDIO Fun with a good DAC/source.
Reaching up to 2100mW at 32Ω, the BURSON AUDIO Fun has plenty power to drive any modern headphone, at the same time it is equally as capable to drive sensitive headphones without any drawbacks nor performance deterioration.
During our tests, compared with other amplifiers with similar output power rating, the BURSON AUDIO Fun, showed a much stronger real-life power and driving capability – the brand even claims that it can feel stronger than 4000mW and 6000mW amps due to their quad MCPS design.
To somewhat test out this claim we decided to compare it with other powerful amps. Connecting full-sized headphones such as the AKG K701 and AKG K712 PRO showed that 40% to 50% of the max power of the BURSON AUDIO Fun was sufficient to perfectly drive them, while a xDuoo TA-10 needed to be cranked up to 75% to 80% to provide the same drive ability and output volume with these headphones. Other headphones paired included the Sennheiser HD 600, Sennheiser HD 599, Meze 99 Classics, Sony MDR-EX800st, FiiO FH7.
When paired with sensitive headphones and in-ear headphones, the Burson Audio Fun simply laughed at the challenge, demanding as low as 5% or 10% of the max power of the amp.
Moreover, dialing up or down the volume knob did not exhibit any screeching noises nor there was any sort of channel imbalance.


5/5
RELATED: Best Earphones for Daily Commute
MORE: Most Comfortable In-Ear Headphones
MORE: Editor's Picks Earphones Chart
MORE: Best Bang for the Buck Earphones
---
DR
BURSON AUDIO Driver
As the BURSON AUDIO Fun is an external amp/preamp without USB DAC functionalty, the device does not need any drivers to be installed nor to work.
---
---
Follow us:
Get the latest reviews on your favorite social network
---
BURSON AUDIO Fun Frequency Response Curve
Headphone through direct source vs through amp. violet= direct source; turquoise= through amp
Amp Frequency response
RECOMMENDED FOR YOU: Headphones Frequency Response Curves
---
DI
Disassembly for opamp rolling
To replace the operational amplifier of the Burson Fun and experiment with op-amp rolling, the housing must be partially disassembled.
The housing of the Burson Fun is made of 4 pieces: front panel, rear panel and a main housing divided on a top and a bottom/base piece.
Removing the front panel and rear panel main screws will allow the upper housing to be removed and access the internals of the amp – to be more precise, unscrewing the 2 on the top front panel and on the 2 top rear panel is enough to be able to remove the upper section.
The stock opamps will be seen on the center of the mainboard and can be easily replaced by pulling them out. Follow the user manual instruction to proceed correctly.
---

Scores
BURSON AUDIO Fun Scores
Accessories -

7.75/10

Design -

8.5/10

Operation & Control -

10/10

Construction & Build -

9/10

Compatibility -

9/10

Connectivity -

8.5/10

Sound -

10/10

Value for Money -

9/10
Summary

Pros
✅ Clean sound
✅ No hiss
✅ 2100mW of power output (32Ω)
✅ Higher output power efficiency than similarly rated amps
✅ No channel imbalance
✅ High-quality components and specs
✅ Classy design
✅ Solid metal construction
✅ Smooth volume knob
✅ Extremely easy to use
✅ Can be used as an external amp or in a PC (internally on a 5.25″ slot)
✅ Mic in and out
✅ Great value for money
Cons
❌ Difficult to find on mainstream online shops
❌ No user manual included (can be downloaded from the manufacturer's website)
Conclusion
The BURSON AUDIO Fun is a great bang for buck headphone amp and preamp that can open the world of superior amplification performance for audio enthusiasts and PC gamers - without having to get a loan. Unique features include the ability to experiment with opamp rolling for customizing the tonality on a simple and risk-free way and/or easy adaptation as an internal PC amp.
It is remarkable how the brand was able to pack a Class A amp with such high-end specs, components and performance at the asking price of the BURSON AUDIO Fun.
Buy it from

:
---
BURSON AUDIO Fun Technical Specifications
| | |
| --- | --- |
| Type | Amp/Preamp |
| DAC | No |
| Max output | 2100mW |
| THD | <0.03% |
| SNR | 91 dB |
| XLR | No |
| 3.5mm in | Yes |
| Drive ability | 8-600Ω |
| Frequency Response | 0Hz-35kHz |
| Mic in/out | Yes/Yes |
| Weight | Approx. 2kg |
| RCA in/RCA out | Yes/Yes |
YOU WILL ALSO LIKE: Amazon Coupons & Deals
MORE:  Gearbest Coupons – Discounts – Deals – Promo Codes – Sales Deals
SEE ALSO: Banggood Coupons – Discounts – Deals – Promo Codes – Sales Deals
SEE ALSO: Aliexpress Coupons – Discounts – Deals – Promo Codes – Sales Deals
MORE: Hybrid Earphones Reviews
MORE: Single Dynamic Driver Earphones Reviews
---
Photos
BURSON AUDIO Fun Photos
meze 99classics, meze 99neo, 1more quad-driver
---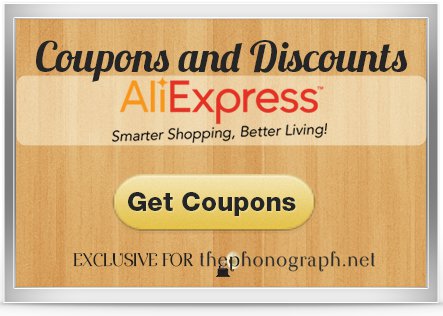 ---
RECOMMENDED
---
Found the Information Useful?
---
We hope you enjoyed this article. All the earphones reviews, earbuds reviews, headsets reviews, in-ear monitors reviews (iem), in-ear headphones reviews are made as objective and thorough as possible to provide our readers a way to choose the best earphones, earbuds, iem, in-ear monitors, headsets and in-ear headphones. By providing exhaustive information we allow our readers to even fine-tune their choices to select among the best budget earphones, best earphones for sports, best basshead earphones, best fun sounding earphones, most balanced earphones, least fatiguing earphones, most comfortable earphones, best looking earphones or even for the best cheap earphones to buy. Our resources offer: In-Depth Earphones Reviews, Earphones Scores Compared, an Earphones Size Comparison Tool, a sound frequency cheat-sheet, an Earphones Amplification Comparison Table, a brief audio glossary with the most frequent audio terms and audio definitions, and our Earphones Top Charts (covering the Top 10 Basshead Earphones, Best Bang for Buck Earphones, Top Sports Earphones, Best KZ earphones, Best bang for buck KZ earphones, Best basshead KZ earphones, Best KZ earphones for bass, Best KZ earphones for gaming, Best KZ earphones for sleeping, Best KZ earphones for working out, Best KZ earphones under $20, Best KZ earphones under $50, Best smallest KZ earphones, Top Balanced Earphones, Top Fun Sound Earphones, top smooth sounding earphones), Best Xiaomi Headphones, Best Xiaomi Earphones for Bass, Best Xiaomi Headphones under $50, Best Xiaomi Headphones under $20, The Best Xiaomi Wireless Headphones, Best Bang for Buck Xiaomi Headphones, Best 11.11 Deals and Coupons – Aliexpress – Gearbest – Banggood, Black Friday Coupons and Deals, Aliexpress Anniversary Sale Coupons and Deals, Cyber Monday Coupons and Discounts, Black Friday Coupons Aliexpress, Gearbest, Banggood, Amazon Coupons Discounts Deals Promo Codes Sales, ALIEXPRESS Coupons and Promo Codes – Exclusive Discounts