---
EarFun UBOOM
| 2x 45mm Driver | 2x Passive Radiators | 2x12W | Bluetooth | Dual Sound Mode | TWS | IPX7 |
---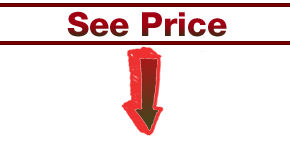 ---
🎧 EarFun UBOOM, the top-tier portable speaker from Earfun.
EarFun (also known as earfün) is a newly born brand that is offering 4 products to date, including the:
The EarFun UBOOM are placed as the most advanced speaker of the brand with a 360 sound design and advanced features that surpass the offering of the EarFun Go.
Inside, the UBOOM is equipped with two 45mm "full-range" drivers and 2 passive radiators.
FIND ALL: Headphones Scores Compared
MORE: Headphones Reviews
MORE: Best Headphones & Earphones Charts
---
EarFun UBOOM Review
Tests & Scores
---
A
Accessories & Packaging
As most Bluetooth portable speakers on the market, the EarFun UBOOM does not comes with many accessories. Unboxing the unit will result only in a charging cable.
The packaging is a clean-designed rectangular box with the right size to hold the speaker inside.


2.5/5
---
D
Design
The EarFun UBOOM is a nice looking speaker with an all-black main body and a silver accent with the logo on the bottom edge of the it's front.
The form factor is a truncated cone that is meant to be used standing up on it's bottom rubberized plate to avoid any sliding issues, this rubber piece does a very good job keeping the speaker in place with a nearly silicone feel.
The top back of the speaker holds a yellow cloth loop, allowing it to be easily hanged or carried around.
The finish of the housing has feel that in some way resembles the JBL Boombox, Ultimate Ears Megaboom 3 and/or the harman/kardon ONYX Studio 5 – this resemblance is mostly because of their textured, cloth-like main body.
SEE ALSO: Amazon Coupons & Deals
RECOMMENDED: Aliexpress Coupons


4.5/5
MORE:  Headphones Weight Comparison
SEE ALSO: Earphones Size Comparison
---
CQ
Construction Quality and Build
The EarFun UBOOM does not feel flimsy but neither excessively reinforced as to become over weighted.
Overall, the speaker feels well-built with pleasant and quality materials and a durable sensation.
The main build material of the speaker is plastic, which helps to it's transportability and to achieve high IPX7 waterproof rating.
The IPX7 rating ensures that the speaker will be fully waterproof and, even, able to be submerged under 1 meter for up to 30 minutes without damaging the unit.


4/5
---
SD
Size and Dimensions
The UBOOM with it's standing design has a size and style that sits in the middle of a JBL Flip 5 or a Ultimate Ears Boom 3 and a JBL Pulse 4.
The specific dimensions of the EaFun UBOOM are 166.5 x 88 x 88mm (6.5 x 3.5 x 3.5 inches), making it a relatively small and easy to carry speaker.
In addition to this, the speaker weights only 585g (20.63 ounces)
---
AF
Advanced Features
The EarFun UBOOM offers advanced features such as:
Surround 360 sound
IPX7 waterproof rating
TWS mode
Outdoor/Indoor Mode
---
OC
Operation & Control
The top of the speaker holds all the buttons to fully control the device. This section has a different build than the main housing, with a non-textured, flat and matte-black finish and a slightly rubberized material.
The UBOOM has 6 independent buttons in total which makes it easier to control than speakers that offer less number of dedicated buttons. The center button is the power button, the left one can be used to lower the volume level while the right one to increase it.
The button with the Bluetooth symbol is used to force the speaker's pairing mode while the center-bottom button will provide multi-functions including play/pause, skipping tracks and call commands.
The 6th remaining button placed on the upper right edge is specifically used to switch between the indoor and the outdoor sound modes of the EarFun UBOOM.
LED Status Light: Three out 6 buttons on the UBOOM have a light that inform the status of the speaker. These buttons are the power button, the Bluetooth button and the mode switching button.


4.5/5
MORE: Earphones & Headphones Amplification Power Comparison
---
BL
Battery Life
The information that the brand gives about the battery of the EarFun UBOOM seems contradictory on their user manual than on their listings and official website.
The user manual informs that the device is packed with a 7.4V 2200mAh battery while on their website the brand refers to a 3.7V 4400mAh – converted in wattage the result is the same though (16.28 W)
Nonetheless battery specs, the device is capable of offering up to 16 hours of continuous playback at a moderate volume setting – dialing up the volume will decrease the battery duration.
The battery duration is more or less inline with most portable Bluetooth speakers with similar dimensions.
How to charge the EarFun UBOOM:
The speaker get charged through an USB-C connector that is placed on the bottom back side of the device, to achieve an IPX7 rating, the charging connector is protected by a rubber gasket.
The brand recommends to charge the speaker with an USB charger able to output 5V 2A – the charging time with a charger of this type is 4 hours.
To avoid accidental discharging of the speaker, the unit will automatically turn off after 30 minutes (only if the speaker is not paired with any device nor reproducing sound)


4/5
MORE: Best Basshead Earphones
SEE ALSO: Best Fun Sounding Earphones Chart
---
S
Sound
The acoustic design of the UBOOM gives a surround effect and a non-traditional directional sound like most speakers on the market (for example the 1MORE Speaker aimed for this kind of wider sound spreading). And, indeed, the UBOOM does a great job covering a 360 degree sound expansion with a remarkably even sound all around.
The sound difference will only be heard differently at extremely close distances where it can be identified that the front of the speaker exhibits a more bassy sound while on the sides the sound is clearer. This, in fact, makes sense with the drivers distribution as each 45mm driver and passive radiator is placed on the left and right side of the speaker.
Techy users, might not have their curiosity fulfilled by the tech specs shared by the manufacturer as EarFun does not declare the rated frequency response nor it's impedance. Update on the frequency response of the EarFun UBOOM: Frequency response is yet not publicly published anywhere but the brand contacted us to let our readers know that, in theory, the frequency response is 60Hz – 20000Hz but the 1MORE Speaker with it's 70Hz starting response still shows a much deeper bass.
Indoor Mode
The UBOOM model name might make buyers think that this EarFun speaker will be a bassy and deep sounding one.
Instead, when the speaker is set to it's Indoor Mode, for audiophile or demanding listeners, their profile will show an unbalanced bass with clean lower and mid-low bass but a much more intense upper bass that can make tracks showing these bass ranges feel "clean" when sub-bass and mid/low-mid bass is requested and boomy when upper-bass and mid-upper bass is shown.
Besides this, it usually sounds rolled-off on their sub-bass and punchy only on the upper-bass section, which in general gives it a feel of cleanness but non-frequent thinness.
Despite the unbalanced bass explained above, in general the midrange of the UBOOM will show laid back male vocals but non-distant unless mid-bass or upper-bass is present.
Whenever the bass presence on a track is less upper-bass centered, the UBOOM will shine in sound quality showing a clean, balanced and non-bloated sound.
Additionally, their higher mids tend to be somewhat rolled-off , translating into no harsh peaks nor any annoying shouty vocals.
Highs on the UBOOM will resolve just a little amount of detail with a slightly brightish tuning and a dark layer on top but not turning overly crowded. To their benefit, this less aggressive apporach gives it a sound absolutely free of sibilance and piercing peaks.
Two EQ paths can be taken to re-tune the UBOOM; either the upper-bass is aimed for a more coherent sound with their rest of the bass response and will perfectly be retuned or a opposite bass-boosting path can be taken pumping up their upper mid-bass but sub-bass and low-mid bass will not be able to be filled nor unleashed as the speaker is not able to reproduce this lower frequency ranges.
Outdoor Mode
When activating the Outdoor Mode on the UBOOM, the speaker will show an immediate different sound signature and retuning that will precisely "repair" the unbalanced bass explained before.
The EarFun will now exhibit a much more coherent sound with a cleaner bass and a less spiky and bloated upper bass.
For users looking for the bassiest response out of the UBOOM, this mode will absolutely not be their best choice but will be an ideal mode for users that prefer a better balanced sound.
This better balanced bass will give their midrange a much more stable sound without having to worry about mid-bass and upper-bass in tracks that could drown their mids and vocals- the difference on their midrange is groundbreaking difference with a remarkable sound quality improvement.
Oppositely to their bass and midrange pronounced retuning effect when switching modes, their highs will show a less noticeable and nearly negligible effect over their highs personality with, simply, a slightly less congested highs response.
Basically, the modes differ by a boosting kick on the mid/upper bass response.
Stereo Mode (TWS)
Like the 1MORE Speaker that we have reviewed some time ago, the EarFun UBOOM, offers also a stereo TWS mode were two UBOOM speakers can be paired together for stereo sound and an, theoretically an even better surround sound.
Unfortunately, we are unable to know the performance of the UBOOM on stereo mode as we only have 1 unit.
It is worth reminding our readers that the EarFun UBOOM has a special purpose as a 360 speaker but will not be well-adapted for people searching for a bassy speaker nor with a traditional "directional" speaker.
In addition to this, the UBOOM showed little to barely noticeable lag which makes it a speaker capable of being used for videos and movies without suffering from delayed or non-synced sound.


4/5
RELATED: Best Earphones for Daily Commute
MORE: Most Comfortable In-Ear Headphones
---
C
Connectivity
As you might already know by now, the EarFun UBOOM can be connected wirelessly through a Bluetooth connection with any PC, smartphone, tablet, etc but the speaker, also, offers a 2nd connectivity option through a 3.5mm jack hidden under the rubber gasket on the back of the device.
This 3.5mm jack allow the speaker to be used wired with any device that has a 3.5mm output connection.


4/5
MORE: Best Headphones for Libraries Chart
SEE ALSO: Best Earphones for Bed
RELATED TO THIS: Active Noise Cancelling Headphones Reviews
---
EQ
Response to Equalization
The UBOOM was noticeably responsive with good retuning capabilities and with the possibility to level-up and/or partially fix some of their sound "issues" – yet, it will not be a straightforward nor very easy equalizing task, requiring fair expertise with custom EQ for sound fixing.


4/5
MORE: Editor's Picks Earphones Chart
MORE: Best Bang for the Buck Earphones
---
COUPONS for ThePhonograph readers
---
Follow us:
Get the latest reviews on your favorite social network
RECOMMENDED FOR YOU: Headphones Frequency Response Curves
SEE ALSO: KZ Headphones Frequency Response Curves
---
EarFun UBOOM Technical Specifications
| | |
| --- | --- |
| Type | Dynamic |
| Driver Unit | 2x45mm |
| Sensitivity | 80dB/mW |
| Power Capacity | 12W |
| Impedance | N/A |
| Frequency Response | N/A |
| Bluetooth | 5.0 |
| TWS | Yes |
| Wired | Yes |
| Connection | 3.5mm |
| | |
| Weight | Approx. 585g |
| Supplied Accessories | charging cable |
MORE: Single Dynamic Driver Headphones Reviews
MORE: Amazon Coupons & Deals
SEE ALSO: Aliexpress Coupons – Discounts – Deals – Promo Codes – Sales Deals

Scores
EarFun UBOOM Scores
Accessories & Packaging -

5/10

Design -

9/10

Construction Quality -

9/10

Operation & Control -

9/10

Battery Life -

8/10

Sound -

8/10

Connectivity -

8/10

Response to EQ -

8/10

Value for Money -

9/10
Summary
Pros
✅ Very well implemented 360 degree sound spreading
✅ Dual sound modes
✅ Loop to hang and carry around
✅ IPX7 waterproof
✅ Wired and wireless use
✅ Bluetooth 5.0
✅ Simple power on/off sounds are way less disturbing than on JBL and 1MORE speakers
✅ USB Type-C
✅ Very affordable
✅ Apt for video/movies
✅ Good battery life
Cons
❌ Unbalanced bass response for audiophiles (fixed by using outdoor mode)
❌ Slower charging than some competitors
Conclusion
The EarFun UBOOM was created as a 360 "surround" speaker and will pretty-well fulfill the need of people looking for a speaker capable of spreading their sound all-around 360 degrees and sounding very even around the 360 degrees of coverage. It will also serve well as a non-bass centered speaker with a sort-of surround feel.
The non-directional sound will limit the use as a traditional speaker for some users, but does a great job as a companion for dinners with friends or small room full-coverage with a single speaker with a relaxed and agreeable sound.
---
ThePhonograph COUPONS
---
Buy it from:

---
---
---
---
---
SEE ALSO: Headphones Technical Specifications
FIND ALL OUR: Earphones Reviews / Headphones Reviews
MORE: Best Earphones Charts
---
SELECTED FOR YOU: Aliexpress 11.11 Shopping Festival Coupons
RELATED TO THIS PAGE: Aliexpress Anniversary Sale Coupons and Deals
SEE ALSO: Black Friday Coupons and Deals – Black Friday Aliexpress, Gearbest, Banggood
MORE: Cyber Monday Coupons and Discounts
CHECK OUT: VERSUS Comparisons
ALSO: Headphones Comparisons
MORE: Music Players / DAP / DAC / Amplificators Reviews
---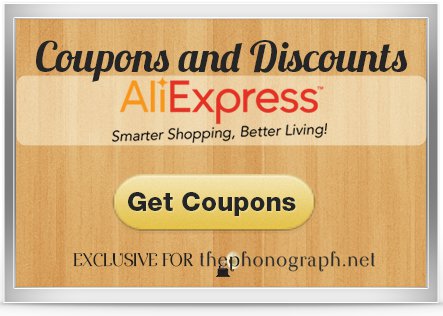 ---
RECOMMENDED
---
Found the Information Useful?
---
We hope you enjoyed this article. All the earphones reviews, earbuds reviews, headsets reviews, in-ear monitors reviews (iem), in-ear headphones reviews are made as objective and thorough as possible to provide our readers a way to choose the best earphones, earbuds, iem, in-ear monitors, headsets and in-ear headphones. By providing exhaustive information we allow our readers to even fine-tune their choices to select among the best budget earphones, best earphones for sports, best basshead earphones, best fun sounding earphones, most balanced earphones, least fatiguing earphones, most comfortable earphones, best looking earphones or even for the best cheap earphones to buy. Our resources offer: In-Depth Earphones Reviews, Earphones Scores Compared, an Earphones Size Comparison Tool, a sound frequency cheat-sheet, an Earphones Amplification Comparison Table, a brief audio glossary with the most frequent audio terms and audio definitions, and our Earphones Top Charts (covering the Top 10 Basshead Earphones, Best Bang for Buck Earphones, Top Sports Earphones, Best KZ earphones, Best bang for buck KZ earphones, Best basshead KZ earphones, Best KZ earphones for bass, Best KZ earphones for gaming, Best KZ earphones for sleeping, Best KZ earphones for working out, Best KZ earphones under $20, Best KZ earphones under $50, Best smallest KZ earphones, Top Balanced Earphones, Top Fun Sound Earphones, top smooth sounding earphones), Best Xiaomi Headphones, Best Xiaomi Earphones for Bass, Best Xiaomi Headphones under $50, Best Xiaomi Headphones under $20, The Best Xiaomi Wireless Headphones, Best Bang for Buck Xiaomi Headphones, Best 11.11 Deals and Coupons – Aliexpress – Gearbest – Banggood, Black Friday Coupons and Deals, Aliexpress Anniversary Sale Coupons and Deals, Cyber Monday Coupons and Discounts, Black Friday Coupons Aliexpress, Gearbest, Banggood, Amazon Coupons Discounts Deals Promo Codes Sales, ALIEXPRESS Coupons and Promo Codes – Exclusive Discounts