---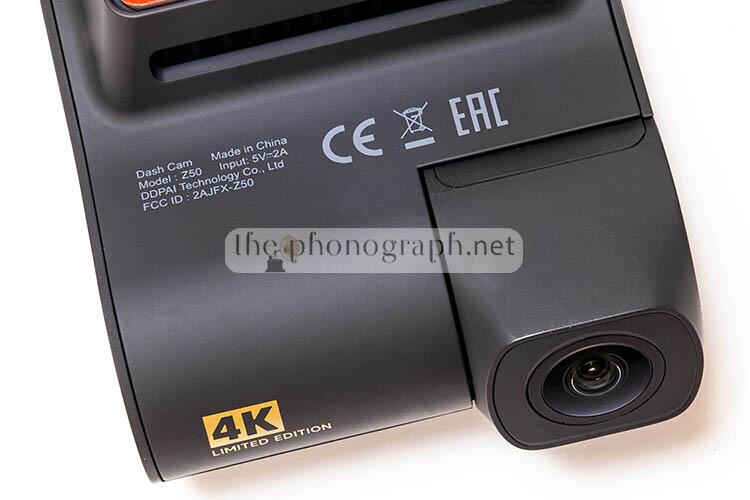 DDPAI Z50
| Dashcam | 4K | Dual Camera | GPS | WiFi | ADAS | IPS Screen |
---
DDPAI Z50, the newest mid-upper tier dashcam from DDPAI.
The DDPAI Z50 has been released as the newest model of the Z series, right above the DDPAI Z40 that we have reviewed some time ago.
The model that we are reviewing this time corresponds to the dual camera variant with GPS – users looking to save some money, can choose either the model without the dual cameras (which will include only the front camera) or the variant without GPS.
FIND ALL: Earphones Scores Compared
MORE: In-Ear Headphones Reviews
SEE ALSO: Headphones Technical Specifications
---

---
DDPAI Z50 Review
Tests & Scores
---
AF
Advanced Features
The DDPAI Z50 features include advanced options such as:
• GPS
• WiFi
• ADAS
• NAND flash (for security backup)
• G-Sensor
• 8MP camera
• Firmware upgrades
---
A
Accessories & Packaging
The DDPAI Z50 unboxing results in:
• 1x car charger
• 1x power cable
• 1x installation tool
• 4x electrostatic sticker
• 2x 3M adhesive
• 1x Rear camera
• 1x power cable for the rear camera
• 1x hardwire installation kit
The dash cam comes inside a well-protected packaging with clean and stylish color design.


5/5
---
D
Design
The DDPAI Z50 inherits many design features from the previous Z40.
Indeed, the DDPAI Z50 has the same form factor and aesthetic look as the previous model.
Ergonomically, the Z40 proved to be a very efficient dash cam for placement and reduced size footprint, therefore the brand has opted to conserve these qualities on the newer Z50.
The DDPAI Z50 has an angular design, where the dash cam gets thicker when reaching the front end. This is an intentional design choice made by the brand to achieve an optimal placement and recording of the dashcam, having a 15 degree angled positioning on the windshield and combining with a 35 degree rotational angle of the front lens. The front lens provides this swiveling angles to customize the leveling and recording coverage of the videos.
This section is also equipped with 2 speakers outputs on each side (perforated section seen on the lateral area of the swiveling lens)
On the bottom area facing the user, you will find the screen and the buttons of the dashcam; while the rear area holds the USB-C connector and rear camera connector.
On the left edge, a microSD card slot can be found under a protective, rubberized gasket.
This time, though, the brand has removed the removable bracket design and has opted for a fixed bracket installation. This means that users will not be able to remove the dashcam on-the-fly and will have to decide a permanent placement of it.
The device has a matte black finish that gives it a non-flashy appearance and a stealthier placement both for aesthetics and security.
The DDPAI Z50 measures 82x62x31.15mm.


4.5/5
---
T
Technology & Specs
The DDPAI Z50 is a featured-packed dashcam with a 4K UHD image, 8MP sensor and a newer Sony IMX415 sensor.
In addition to this, this newer model comes with a faster f1.75 aperture, 7 optical lens design with one IR lens and NightVIS technology to improve night time recording.
The rear camera, is a 1080p capable cam with 5 optical lens and a f2.0 aperture.
Inside, the device sports WiFi 2.4GHZ, a 3-axis gyroscope with G-sensor and built-in GPS.
Moreover, the brand has doubled the RAM from the previous model, boosting it to 4GB on the DDPAI Z50.


4.75/5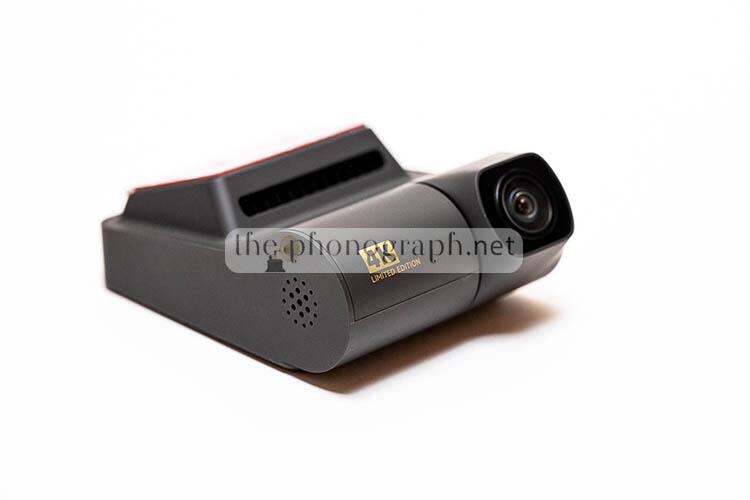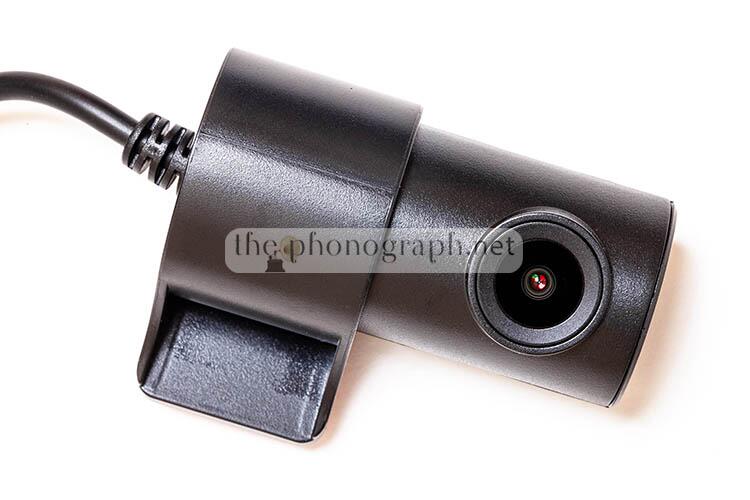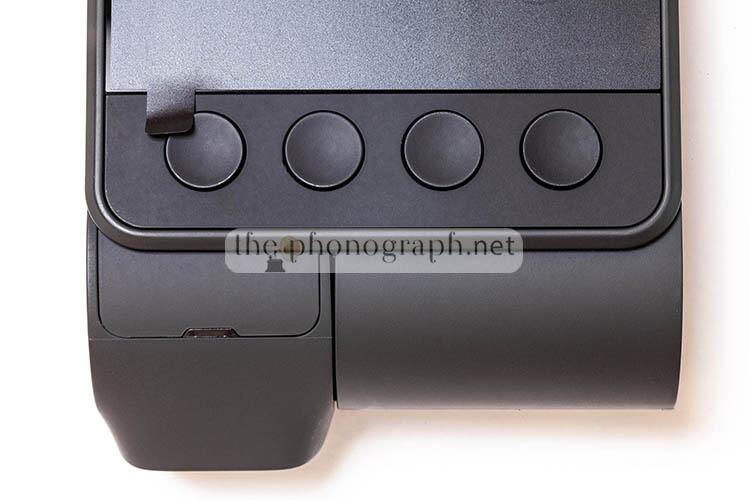 ---
SEC
Security
The DDPAI Z50 is equipped with the excellent D2 save storage technology that offers a dual backup system that provides an emergency storage thanks to an inner NAND flash that automatically records the incident storage in case of a MicroSD card error.
The DDPAI Z50 includes a very important feature for dashcams, GPS. GPS is a must-have module that will be able to log essential information such as coordinates, speed, altitude and will perfectly combine with the logs from the G-sensors that will add G force and deviation.
Thanks to the G-sensor and built-in gyroscope, the DDPAI Z50 will automatically detect any impact and incident and trigger an emergency recording of the event with a safe-recording tag that will lock the video and transfer it to your smartphone through a 2.4GHZ WiFi direct connection (if the dashcam has been paired and connected to the DDPAI mobile app)
The sensitivity of the sensors come very well-tuned but users still have the option to increment or reduce the sensitivity of them to better adapt to the conditions of the road of each country and city.
If you own the dual camera model, the recordings will be done from both the front and rear cameras and saved from both of them in case of any collision or emergency event.
Moreover, the DDPAI Z50 makes use of a loop-recording system that grants users to always have the latest videos available and never run out of card space. When the card is full, the dashcam will automatically start overwriting over the older videos and will skip deleting any video if it has been tagged as a security/collision event.
Also, the Z50 includes ADAS (Advanced Driver Assistant System ) with FVSA, which is an alert system for drivers in certain critical situations – FVSA stands for front vehicle start alarm and will be available when resolution is set to 1600p or lower.
FVSA provides a voice warning prompt alert on live situations that detects moving objects from the front camera.
A hardwire kit is available for the DDPAI Z50 that gives the dashcam a direct power connection to the battery through the fuse box, adding further security functionality with a 24/7 parking monitoring with video recording in a time-lapse mode that will trigger 1 fps – ensuring low-battery consumption.


5/5
RELATED TO THIS: Active Noise Cancelling Headphones Reviews
RELATED: Best Earphones for Daily Commute
MORE: Most Comfortable In-Ear Headphones
---
CB
Construction & Build
The DDPAI Z50 is made of durable plastic material that feels rugged but still not suffering from overheating from metal materials.
The buttons of the unit have a nice clicky feel that confirm when each one has been pressed while not feeling wobbly.


4.25/5
MORE: Earphones Amplification Power Comparison
MORE: Best Basshead Earphones
SEE ALSO: Best Fun Sounding Earphones Chart
---
S
Screen
The DDPAI Z50 is equipped with a newer and much improved IPS screen.
The new model comes now with a brighter and better resolution screen that is also bigger at 2.3 inches.
The OS has also added a way better UI, menu icons and navigation.
Thanks to the incorporated screen, users have access to many of the main configuration and functions of the dashcam without the need of a smartphone.


4.5/5
MORE: Editor's Picks Earphones Chart
MORE: Best Bang for the Buck Earphones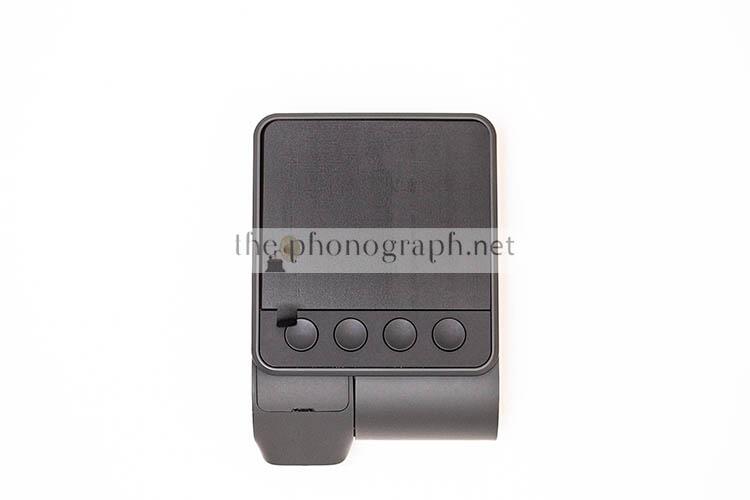 ---

---
CAM
Camera
With the newer Sony IMX415, the DDPAI Z50 has gotten a huge upgrade from previous models, reaching now 4K UHD video recording that pairs with a brighter f1.75 lens and an 8MP sensor.
The DDPAI Z50 is now able to record at 4K 2160p at 25 fps, 1600p at 30fps or Full HD 1080p at 30fps from the front camera and 1080p 25fps from the rear camera.
Moreover, the front camera is capable of recording with a field of view of 140 degrees, while the rear camera reaches 120 degrees.
The newer 4K sensor and video recording shows a much more improved clarity and resolution upgrade that is able to provide better sharpness of objects and cleaner readability of details such as car plates, textures and fine detail.
We also noticed that the newer, brighter lens, NightVIS tech and updated sensor are able to resolve more detail and show less noise and artifacts in both night and day video recordings.
The dashcam was always able to provide sharp and well-defined images that can grant a security video recording in case of any incident and collision.
To allow an easier to sort and understand video recording, the front videos will be saved inside a folder named "front" while the rear camera videos will be inside the "rear" folder.
Photos (unedited) taken with the DDPAI Z50:
Photos correspond to a frame from recorded videos
DDPAI Z50 photo example 4K UHD day Z50 front vs Z50 rear camera vs Z40:


   4.5/5
---
C
Connectivity
The DDPAI Z50 physically connects through the jacks found on the rear edge of the device which are USB-C for power and 2.5mm for the rear camera module.
The dashcam also features a WiFi connection at 2.4GHZ to pair wirelessly to a mobile device and make use of advanced security features through the DDPAI app.
Among these features you will access, a live sense reality 2.0 view that includes GForce, deviation, slope, speed, GPS, etc. and automatic transferring of security videos to the smartphone paired.


4.5/5
SEE ALSO: Best Earphones for Bed
MORE: Best Headphones for Libraries Chart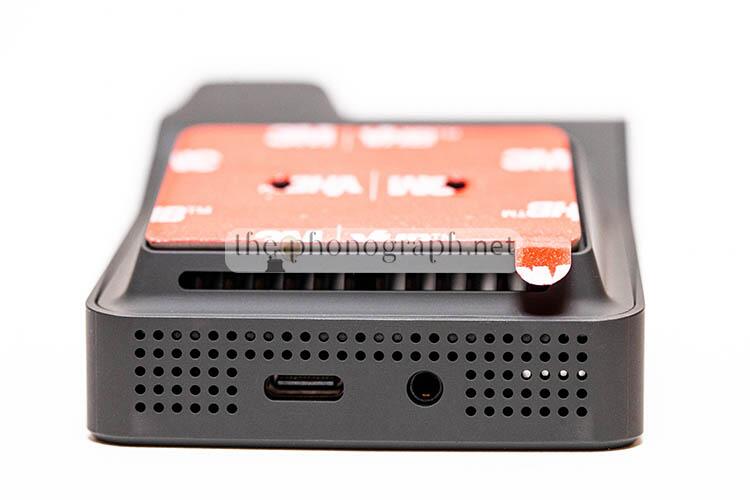 ---
INS
Installation
Both the front and rear cameras of the DDPAI Z50 are very easy to install thank to a simple 3M sticking system over electrostatic stickers.
Also, having a simple USB-C power design, the Z50 can be easily plugged and powered.
Cable routing throughout the car might be a bit more challenging to make it clean and seamless but with patience the task can be safely done (an installation tool is bundled with the device)
If you decide to get the hardwire kit and 24 hours parking kit, we recommend to get a professional to install all the wiring and powering for this kit – unless you are a bit more experienced with car wiring.


4.5/5
---
Follow us:
Get the latest reviews on your favorite social network
---

Scores
DDPAI Z50 Scores
Technology & Specs -

9/10

Accessories -

10/10

Design -

9/10

Technology -

9.25/10

Operation & Control -

9.5/10

Construction & Build -

8.75/10

Security -

10/10

Screen -

8.75/10

Connectivity -

9/10

Installation -

9/10

Camera -

9/10

Value for Money -

10/10
Summary
Pros
✅ Sony 4K sensor
✅ Fast F1.75 aperture
✅ Real 4K Video recording with audio
✅ 24/7 recording
✅ GPS
✅ WiFi
✅ Dual cameras
✅ Much better English welcome message in comparison to the one of the Z40
Cons
❌ The protective lens stickers leaves some greasy residue, so it is highly advisable to clean the lens before using it – beware that is only recommended to use a special cleaning cloth for photography lenses or high quality glasses to avoid scratching the lens of the dashcam
❌ App needed for further settings access
Conclusion
The DDPAI Z50 is a phenomenal dashcam that offers a full bundle of security features for little money.
FIND ALL OUR: Earphones Reviews / In-Ear Headphones Reviews
MORE: Best Earphones Charts
---
Buy it from

:
RECOMMENDED FOR YOU: Headphones Frequency Response Curves
SEE ALSO: KZ Headphones Frequency Response Curves
---
DDPAI Z50 Technical Specifications
RAM: 4GB
Sensor: Sony IMX415
Input: 5V 2A
GPS: Yes
WiFi: Yes
G-sensor: Yes
Gyro: Yes
Card slot: Yes
Rear camera: Yes, optional
Detachable: No
Power: Super capacitor
NAND Flash: Yes
Camera: 8 MP
Resolution: 2160p 4K UHD front, 1080p rear
FOV: 140 degrees front, 120 degrees rear
Speaker: Yes
YOU WILL ALSO LIKE: Amazon Coupons & Deals
MORE:  Gearbest Coupons – Discounts – Deals – Promo Codes – Sales Deals
SEE ALSO: Banggood Coupons – Discounts – Deals – Promo Codes – Sales Deals
SEE ALSO: Aliexpress Coupons – Discounts – Deals – Promo Codes – Sales Deals
MORE: Hybrid Earphones Reviews
MORE: Single Dynamic Driver Earphones Reviews
---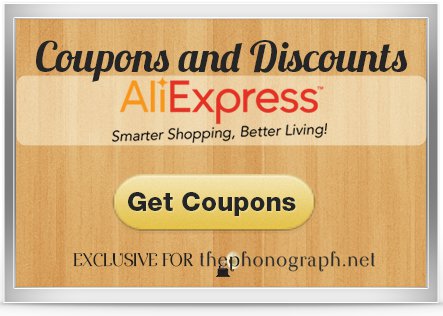 ---
RECOMMENDED
---
Found the Information Useful?
---
We hope you enjoyed this article. All the earphones reviews, earbuds reviews, headsets reviews, in-ear monitors reviews (iem), in-ear headphones reviews are made as objective and thorough as possible to provide our readers a way to choose the best earphones, earbuds, iem, in-ear monitors, headsets and in-ear headphones. By providing exhaustive information we allow our readers to even fine-tune their choices to select among the best budget earphones, best earphones for sports, best basshead earphones, best fun sounding earphones, most balanced earphones, least fatiguing earphones, most comfortable earphones, best looking earphones or even for the best cheap earphones to buy. Our resources offer: In-Depth Earphones Reviews, Earphones Scores Compared, an Earphones Size Comparison Tool, a sound frequency cheat-sheet, an Earphones Amplification Comparison Table, a brief audio glossary with the most frequent audio terms and audio definitions, and our Earphones Top Charts (covering the Top 10 Basshead Earphones, Best Bang for Buck Earphones, Top Sports Earphones, Best KZ earphones, Best bang for buck KZ earphones, Best basshead KZ earphones, Best KZ earphones for bass, Best KZ earphones for gaming, Best KZ earphones for sleeping, Best KZ earphones for working out, Best KZ earphones under $20, Best KZ earphones under $50, Best smallest KZ earphones, Top Balanced Earphones, Top Fun Sound Earphones, top smooth sounding earphones), Best Xiaomi Headphones, Best Xiaomi Earphones for Bass, Best Xiaomi Headphones under $50, Best Xiaomi Headphones under $20, The Best Xiaomi Wireless Headphones, Best Bang for Buck Xiaomi Headphones, Best 11.11 Deals and Coupons – Aliexpress – Gearbest – Banggood, Black Friday Coupons and Deals, Aliexpress Anniversary Sale Coupons and Deals, Cyber Monday Coupons and Discounts, Black Friday Coupons Aliexpress, Gearbest, Banggood, Amazon Coupons Discounts Deals Promo Codes Sales, ALIEXPRESS Coupons and Promo Codes – Exclusive Discounts