---
---
Langogo Genesis
| Translator | WiFi | Mobile Data | Touch Screen | Dual SIM (eSIM) | Hotspot |
---

---
? Langogo Genesis, a portable smart translator that promises accurate and immediate translations.
The Langogo Genesis was launched as an Indiegogo campaign marketed as the "1st Pocket Translator and Mobile Hotspot" that according to the brand is capable of enabling owners to "Speak like a local in 70 languages and stay connected wherever you travel"
The Langogo Genesis was able to become a successfully backed campaign on the aforementioned fundraising platform, with 1044 backers and raising $170,059.
You can buy the Langogo Genesis in:
Langogo Genesis Pink (less frequently found)
Langogo Genesis Blue (another color difficult to find)
The Langogo Genesis can also be found as Langogo AI translator.
FIND ALL: Earphones Scores Compared
MORE: In-Ear Headphones Reviews
SEE ALSO: Headphones Technical Specifications
---
Langogo Genesis Review / Langogo AI translator Review
Tests & Scores
---
AF
Advanced Features
The Langogo Genesis features include advanced options such as:
2 years of translation mobile data for free
Dual SIM
eSIM
Hotspot
4G GSM
WiFi
Global WiFi
Bi-lingual detection
Data plans
Noise cancelling
AI assistant
"Interpreter" mode


4.5/5

MORE: Editor's Picks Earphones Chart
MORE: Best Bang for the Buck Earphones
---
W
Weight
Langogo Genesis weight in Ounces and Langogo Genesis weight in grams.
MORE: In-Ear Headphones Weight Comparison
SEE ALSO: Earphones Size Comparison
---
A
Accessories & Packaging
The Langogo Genesis unboxing results in a charging cable, a lanyard and a metal pin to remove the SIM holder.
The units comes inside a rectangular box with a clean design and a substantially rugged cardboard quality.


 3/5

---
D
Design
The Langogo Genesis has a smartphone-like form factor and aesthetics with, also, 4 physical buttons.
Nonetheless, the foot print of the device is clearly smaller than most modern phones with a narrower dimension and a shorter tallness than standard 5" or bigger smartphones.
On the other hand, the Langogo Genesis is a bit thicker than many newer phones on the market.
The Langogo Genesis measures: 12.13cm x 5.44 cm x 1.32 cm and weights only 115 grams.
The small dimensions and light weight makes it an easily pocketable device to travel with.


4/5
---
OC
Operation & Control
The Langogo Genesis has been smartly thought to be used as fast as possible and get immediate translations.
Indeed, the brand did a great job designing the controls of the device, incorporating a modern touch sensitivity screen technology inline with smartphone's screens and a simple button's layout with a dedicated translation button.
This translation button gives immediate access to the translation app with a "press and go" instant translation-ready mode in less than a fraction of a second since the button is pressed – in fact, this is one of the many major advantages that this translator offers over fiddling around your smartphone looking for the translator app and waiting until it is open and ready to operate.
In addition to this, the translations are done nearly instantly within 1 second of listening to the spoken words.
In particular, the buttons of the Langogo Genesis allow:
Translation Button
1x Press (with screen on or off): Direct translation opening
Volume + Button:
1x press: Volume raised by 1 step (9 volume steps available)
Press and hold: Quick volume increment
Volume – Button:
1x press: Volume lowered by 1 step
Press and hold: Quick volume decrease
Power Button:
Press and hold: Power on/off
1x press: Turn screen on/off
The translation button is placed on the right edge of the screen while the remaining 3 buttons are on the right upper edge.
How to translate?
Press the translation button
Speak
Release the button to translate
The overall operation and control of the Langogo Genesis results in an intuitive and straightforward usage that involves little to no learning curve.


5/5
---
B
Battery Life
The Langogo Genesis is equipped with a 2200mAh battery that can grant up to 7 days of standby time and 6 hours of full usage.
As with every battery powered device with a screen and wireless connections, the battery runtime will vary according to the connections used and brightness of the screen.
How to charge the Langogo Genesis:
To charge the Langogo Genesis users need to plug it to an USB power supply through it's USB Type-C charging port.
A full charge cycle should take 2.5 hours through a compatible USB charger.


3.75/5

MORE: Earphones Amplification Power Comparison
MORE: Best Basshead Earphones
SEE ALSO: Best Fun Sounding Earphones Chart
---
CB
Construction & Build
The Langogo Genesis feels fairly well-built with a main housing made of polycarbonate and a front reinforced Asahi glass.
Overall, the translator does not feel like an all-metal rugged smartphone but neither as a cheapo plasticky product. All in all we find it to offer a fair compromise to remain light but sufficiently durable.


 3.75/5
---
S
Screen
The Langogo Genesis has a touch sensitive screen with capacitive technology and a diagonal size of 3.1″ that responds to "touch tapping" and gestures.
The brand does not specify the PPI of the screen but it explicitly discloses that the screen used offers Retina resolution.
On real usage, the screen looks crisp with well-defined fonts that are easy to read.
In addition to this, the screen does not show any negativization of colors and wide 180 degrees viewable angles in any direction – the screen brightness can be manually adjusted with a slider through the settings.


 4/5
---
M
Menu
The Langogo Genesis runs a customized Android OS with a homepage that shows the time and date plus the Translation app icon and the Global WiFi. A sliding gesture to the left will show 5 additional "apps/modes/menu options" (if updated to the latest software version), including:
Interpreter mode – bi-lingual live translations
Euri  – AI assistant
Intelligent recording – audio recording and speech to text transcribing
System messages
Settings
The top bar of the screen shows the connections status, signal strength and SIM chosen; while the right upper edge informs the battery charge with an icon and with percentage readings.
The system language can be chosen among 8 different options.
---
LC
Language Compatibility
The Langogo Genesis can translate more than 100 languages, including locale variations of the languages such as:
English (13 country options)
Spanish (20 country options)
Arabic (14 country options)
Chinese (3 variations)
French (2 countries)
Portuguese (2 countries)


5/5

MORE: Best Headphones for Libraries Chart
SEE ALSO: Best Earphones for Bed
---
C
Connectivity
The Langogo Genesis is packed with WiFi and a dual mobile SIM for data transfer that includes a physical SIM slot and an inner eSIM – the speed supported is 150 Mbps to 300 Mbps.
In addition to these 3 connection options, the Langogo Genesis comes with Global-WiFi and purchasable data plans in-app.
Moreover, the translator is also a hotspot device that can share WiFi with up to 6 phones, tablets and computers by simply activating the hotspot function under the settings menu.
The specific connectivity supported includes:
GSM: 2G/3G/4G/FDD/WCDMA/TDD
Frequencies: 2G/3G/4G/GSM900/DCS1800/PCS1900/WCDMAB1/WCDMA(B2/B5/B8)/TD-SCD-MA(B34/B39)/TDD-LTE (B38/B39/B40/B41M2555/B41M2665)/FDD-LTE(B1/B2/B3/B5/B6/B7/B87/B17/B20)
The wide variety of connectivity options and frequencies enables the translator to be compatible with the different connection types of different countries.
The brand ensures connectivity compatibility in at least 72 countries with no roaming through their eSIM.


5/5

RELATED TO THIS: Active Noise Cancelling Headphones Reviews
---
T
Tech
Under the hood, the Langogo Genesis / Langogo AI is powered by a Mediatek MTK6739; a 64-bit, quad-core ARM-Cortex A53 CPU that can run up to 1.5GHz – this a chip that is used by many affordable modern smartphones.
In addition to this, the translator holds 8GB of internal storage and an USB Type-C connector that, besides being used for charging, is also compatible as a headphone jack.
---
S
Sound
The Langogo Genesis carries 2 speakers that can be easily recognized by the perforated sections on the back of the housing.
The speakers sound clear and are able to reach a loud volume output to be heard during noisy and crowded situations – the volume setting can be adjusted in 9 steps.
In addition to the speakers, the translator can be paired with earbuds through the USB connector.
Either male and female speech voice options are available for the translations through the settings menu.


5/5

RELATED: Best Earphones for Daily Commute
MORE: Most Comfortable In-Ear Headphones
---
FW
Firmware and Software Updates
The firmware of the Langogo Genesis can be upgraded OTA through it wireless connection.
The Langogo Genesis has been receiving frequent updates since we got the unit with many additional functions, optimizing of their translation performance, operation and rich features.
In total, so far, our unit has received 4 updates that have brought features such as:
Improved Interpreter mode
Incorporation of Intelligent Recording mode that enables the Langogo Genesis to record audio + transcribe vocal recordings into text
Enrichment of Euri AI assistant functions
---
---
Follow us:
Get the latest reviews on your favorite social network
---

Scores
Langogo Genesis Scores
Features -

9/10

Accessories -

6/10

Design -

8/10

Operation & Control -

10/10

Battery Life -

7.75/10

Construction & Build -

7.75/10

Screen -

8/10

Compatibility -

10/10

Connectivity -

10/10

Sound -

10/10

Value for Money -

9/10
Summary
Pros
✅ 2 years worldwide 4G Data for translations included for FREE
✅ Extremely fast operation
✅ Dedicated translation button with immediate translation app opened
✅ Automatic b-lingual language detection
✅ Android based operating system device
✅ Wi-Fi
✅ 4G mobile connection
✅ Dual SIM
✅ eSIM
✅ Global WIFI in-software with worldwide data plans
✅ AI voice assistant
✅ Fair size, not too big nor too small
✅ Touch screen with good sensitivity as any modern smartphone
✅ Can be used as a WiFi hotspot for internet sharing
✅ OTA firmware and software updates
✅ Loud speakers
✅ 4 physical buttons (power, vol + , vol -, translate)
✅ USB Type-C connector
✅ USB connector can also be used for headphones/earphones
✅ Translations export
Cons
❌ As with any translation tech nowadays, some mistranslated words/phrases will happen
❌ Interpreter mode was less accurate than the direct translation mode
❌ Despite having an offline mode, it is limited to English, Chinese (mandarin), Japanese and Korean
❌ Automatic language detection will not work in offline mode (user will need to click the language to be spoken)
Conclusion
The Langogo Genesis is an extremely handy device for frequent international travelers and/or people related with worldwide tourism.
FIND ALL OUR: Earphones Reviews / In-Ear Headphones Reviews
MORE: Best Earphones Charts
---
Buy it from

:

---
---
---
---
---
---
Langogo Genesis Technical Specifications
| | |
| --- | --- |
| Type | Translator |
| Screen size | 3.1 inches |
| WiFi | Yes |
| Mobile Data | Yes |
| Disk | 8 GB |
| Battery | 6 hours |
| Hotspot | Yes |
| Languages | 100+ |
| Countries eSIM | 72 |
| Plug | USB Type-C |
| Weight | Approx. 115g |
| | |
YOU WILL ALSO LIKE: Amazon Coupons & Deals
MORE:  Gearbest Coupons – Discounts – Deals – Promo Codes – Sales Deals
SEE ALSO: Banggood Coupons – Discounts – Deals – Promo Codes – Sales Deals
SEE ALSO: Aliexpress Coupons – Discounts – Deals – Promo Codes – Sales Deals
MORE: Hybrid Earphones Reviews
MORE: Single Dynamic Driver Earphones Reviews
---
Photos
Langogo Genesis Photos
SELECTED FOR YOU: Aliexpress 11.11 Shopping Festival Coupons
RELATED TO THIS PAGE: Aliexpress Anniversary Sale Coupons and Deals
SEE ALSO: Black Friday Coupons and Deals – Black Friday Aliexpress, Gearbest, Banggood
MORE: Cyber Monday Coupons and Discounts
---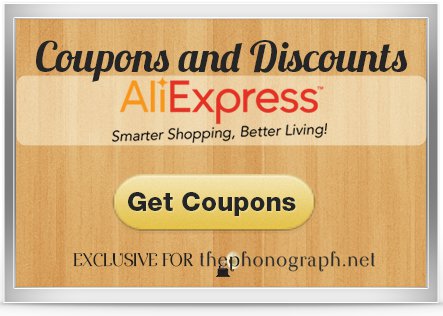 ---
RECOMMENDED
---
Found the Information Useful?
---
We hope you enjoyed this article. All the earphones reviews, earbuds reviews, headsets reviews, in-ear monitors reviews (iem), in-ear headphones reviews are made as objective and thorough as possible to provide our readers a way to choose the best earphones, earbuds, iem, in-ear monitors, headsets and in-ear headphones. By providing exhaustive information we allow our readers to even fine-tune their choices to select among the best budget earphones, best earphones for sports, best basshead earphones, best fun sounding earphones, most balanced earphones, least fatiguing earphones, most comfortable earphones, best looking earphones or even for the best cheap earphones to buy. Our resources offer: In-Depth Earphones Reviews, Earphones Scores Compared, an Earphones Size Comparison Tool, a sound frequency cheat-sheet, an Earphones Amplification Comparison Table, a brief audio glossary with the most frequent audio terms and audio definitions, and our Earphones Top Charts (covering the Top 10 Basshead Earphones, Best Bang for Buck Earphones, Top Sports Earphones, Best KZ earphones, Best bang for buck KZ earphones, Best basshead KZ earphones, Best KZ earphones for bass, Best KZ earphones for gaming, Best KZ earphones for sleeping, Best KZ earphones for working out, Best KZ earphones under $20, Best KZ earphones under $50, Best smallest KZ earphones, Top Balanced Earphones, Top Fun Sound Earphones, top smooth sounding earphones), Best Xiaomi Headphones, Best Xiaomi Earphones for Bass, Best Xiaomi Headphones under $50, Best Xiaomi Headphones under $20, The Best Xiaomi Wireless Headphones, Best Bang for Buck Xiaomi Headphones, Best 11.11 Deals and Coupons – Aliexpress – Gearbest – Banggood, Black Friday Coupons and Deals, Aliexpress Anniversary Sale Coupons and Deals, Cyber Monday Coupons and Discounts, Black Friday Coupons Aliexpress, Gearbest, Banggood, Amazon Coupons Discounts Deals Promo Codes Sales, ALIEXPRESS Coupons and Promo Codes – Exclusive Discounts