---
FiiO M11
| DAP | 550mW | 6-CORE Exynos 7872 | Dual AK4493 DAC | OPA926 | USB DAC | Bluetooth | Dual SD | DSD256 | DLNA | AirPlay | Touch Screen |
---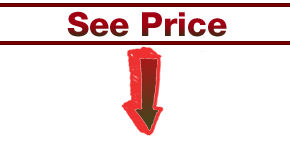 ---
🎧 FiiO M11, the newest music player from FiiO, becoming the current flagship of the M series of DAP/DACs.
The FiiO M11 features two AK4493 DACs, a 6-core Samsung Exynos 5 series CPU (model 7872), Bluetooth + WiFi connectivity, 3GB of RAM, 32GB of ROM and a large 5.15" screen.
The FiiO M11 was recently launched, adding to the FiiO M family the most advanced and highly spec'ed music player from the brand, so far – having also a dual High-Res Audio certification.
The FiiO M DAP/DAC series includes, the:
The FiiO M9 and M6 were already featured packed music players but with the FiiO M11 the brand is getting serious when competing on the high-end market of DAP/DAC devices while offering their contender at 4 to 8 times less the price of equally featured and spec'ed alternatives from other brands.
FIND ALL: Earphones Scores Compared
MORE: In-Ear Headphones Reviews
SEE ALSO: FiiO DAP/DAC Reviews
SEE ALSO: xDuoo DAP/DAC Reviews
---
FiiO M11 Review
Tests & Scores
---
AF
Advanced Features
The FiiO M11 advanced features include:
USB DAC
7 outputs: 3.5mm, 2.5mm, 4.4mm, Coaxial, USB, line out, Bluetooth.
6-Core CPU (2.0GHz 2-core Cortex-A73 + 4-core 1.6GHz Cortex-A53)
Dual audiophile DACs
All to DSD
DLNA
AirPlay
FiiO Link
Music file transferring through WiFi
Bluetooth
WiFi
10-finger multi-touch screen
Lossless Bluetooth codecs: LDAC, aptX, aptx HD, SBC, LHDC
Dual Micro SD card slots: up to 4TB
QC 2.0 + MediaTek PE quick charge
Native DSD256 support
HD Touch Screen with gestures
Bluetooth transmitter function
Bluetooth receiver functionality
OTA firmware upgrades
---
W
Weight
FiiO M11 weight in Ounces and FiiO M11 weight in grams.
MORE: In-Ear Headphones Weight Comparison
SEE ALSO: Earphones Size Comparison
---
A
Accessories & Packaging
The FiiO M11 unboxing results in a coaxial adapter, a protective cover with a dot pattern, 1x microSD pin extractor, and an USB Type-C cable used for charging and to make use of it's USB DAC functionality.
The M11 comes inside a dark colored packaging with a design and style that is inline with other flagship products from the brand, such as the FiiO FA7 and FiiO FH7
.
In addition to the bundled accessories, FiiO is already offering additional accessories for the M11, like this leather case.


3.75/5
---
D
Design
The FiiO M11 has a high-end aesthetic design with confident angles and golden accents.
The overall looks of the device has a semi-matte finish and a glass back with a carbon-fiber background pattern – this carbon-fiber looks are only found on the back panel of the music player.
Different to the past M models from FiiO, the FiiO M11 has a more aggressive look and an overall design that, we would say, has inherited many of the outstanding features of the M series blended with classics from the brand such as the FiiO X7 Mark II
and FiiO X5 III
.
The FiiO M11 has a very similar buttons and wheel placement as the FiiO M9
– placed on the left edge of the device to increase their ergonomics and usability. In addition to this, a ring light around the top power button will glow, blink and/or change color according to the status of the device
Moreover, it is great to see that FiiO has decided to use the full area of the front panel for the screen – more inline with the FiiO M6
screen design.
The FiiO M11 is certainly a bigger music player than the M9, M6, M7 with it's much bigger screen and dimensions (with the cover) of 132mm×72.8mm×17mm – yet remaining fairly light weighted at 211 grams (no TPU cover); the size of the FiiO M11 without the TPU cover is 130mmx70.5mmx15.5mm.


5/5
---
OC
Operation & Control
The FiiO M11 has a dual operation mode, through the touch screen and with the 4 physical buttons + the scrolling wheel.
The physical buttons on the FiiO M11 will feel familiar to owners of the FiiO X7 Mark II
, FiiO X5 III, FiiO M7 and FiiO M9 due to the similarities in placement and design.
If you are new to these models from FiiO or you are coming from the FiiO M3K
and FiiO M6,
the M11 will greet you with a much more functional and easy to operate physical buttons that will enable in-pocket use with it's intuitive wheel and button's shapes.
The more powerful specs of the main core of the FiiO M11 (including the Exynos 7872 6-core CPU, 3 GB LPDDR3 RAM, Mali-G71 MP1 GPU) result in vastly improved, faster booting times and shorter waiting period until it fully boots – in comparison to the FiiO M7, FiiO M6 and FiiO M9, FiiO X7 Mark II and FiiO X5 III.
Another very noticeable improvement due to the better specs is felt during navigation and through out the whole user interface with a snappy and lag-free response.
These buttons and controls of the device can fully operate the device:
Top Button:
Press and hold: Power on/off
Single press: Lock screen, turn screen on/off
First Side Edge Button:
Wheel:
One position rotation: 1 volume step up or down (clockwise= vol +; counterclockwise= vol -) – 120 volume steps are available
Double Bottom Buttons:
Upper button single press: Previous track
Lower button single press: Next track
Dual Touch Navigation system:
Different to previous Android-based DAP/DACs from the brand, the FiiO M11 now allows to set 2 types of navigation, a classic Android 3-button navigation (Back-Home-Menu) placed at the bottom of the screen or navigation through gestures (like seen on the FiiO M9 and FiiO M6) – if the latter is chosen, the full real estate of the screen of the M11 will be used as the area dedicated to the bottom navigation bar will be available to maximize the screen's user interface.
Touch Screen Gestures:

Swipe from either the right or left edge will go back to the previous screen (normal "Back" button function on Android devices),  swipe from the bottom edge acts as the "Home" button, swipe up from bottom edge and hold opens the recent tasks, swipe from either left or right at the bottom or top edge gives access to in-app functions.
Buttons Customization:
Through the in-menu settings of the device, users are able to turn on/off any of the physical buttons functions while the screen is off.
Moreover, the M11 now has the option to turn on or off the in-line remote compatibility – this was lacking on every previous M series models.


5/5

---
B
Battery Life
The FiiO M11 is equipped with a 3800mAh 3.8V lithium-polymer rechargeable battery that can grant 50 days of deep sleep, more than 48 hours of LDAC Bluetooth output and more than 13 hours of continuous playback while use wired through it's 3.5mm single-ended connection.
The battery charge level of the FiiO M11 can be constantly controlled through the percentage and battery icon on the top right corner of the status bar.
How to charge the FiiO M11:
The FiiO M11 has a modern two-way USB Type-C connector with QC2.0 and MediaTek PE quick charge technology that provides a full charge in less than 2.5 hours, when connected to a 12V 1.5A quick charger – through a "standard" 5V 2A power adapter, the FiiO M11 gets fully charged in more or less 3 hours.


3.75/5
MORE: Earphones Amplification Power Comparison
MORE: Best Basshead Earphones
SEE ALSO: Best Fun Sounding Earphones Chart
---
CB
Construction & Build
The FiiO M11 has an all-metal build that results in a remarkable durable construction and some gratifying weight that inspires a worry-free use if dropped (it is still advised to protect the device with the TPU cover bundled)
All the buttons are firmly placed without wobbling nor generating any rattling noises. The volume wheel control has a pleasant clicky tactile feedback that can be heard and felt – this time the clicks are much more quiet than on the M9, which could be a positive upgrade for users concerned with the hearability of the clicky feedback.
The top and bottom of the device have a reinforced glass-cover with a PET coating.


5/5
---
S
Screen
The FiiO M11 has a way larger screen than previous music players from the brand, with a diagonal size of 5.15 inches and a bezel-less design. Nonetheless, the FiiO M11's screen offers a higher pixel density than the 3.2" screens of the FiiO M9 and FiiO M6.
To be more precise, the new screen of the FiiO M11 is an HD, IPS model with a resolution of 1440×720, 16.7 millions colors and a pixel density of 312 ppi. All these factors, grant a crisp and defined image and fonts on any screen of the FiiO M11 interface and a maximized real estate in comparison to many other music players on the market.
By being having a screen with IPS technology, the FiiO M11 does not suffer from any viewing angle limitations nor color alteration.


5/5
---
M
Menu
The FiiO M11 is packed with an Android 7.0 OS that is now way less limited than on every previous music player from FiiO, giving users a more familiar user interface design, use and interaction as on standard Android smartphones.
As part of the full Android 7.0 OS inside the FiiO M11, Google Chrome web browser is now available and installed making it a more versatile device with web navigation included right out of the box and WiFi files transfer through a smartphone with FiiO Music App or straight out from a computer's web browser – both the FiiO M11 and the device sending the file have to be connected to the same WiFi network.
Moreover, FiiO is now giving access to a larger array of apps that can be installed on the FiiO M11 with ease on a straightforward, smartphone-like app installation process.
It is highly important to note that the new firmware 1.0.4 introduces the FiiO Market App, that allows to download and install apps right from the app without whitelist limitations nor having to recur to manual apk file downloading and manual installation – this was how app were installed before this firmware version and the way to install apps on both the FiiO M9 and FiiO M6.
Through the FiiO Market App you can even download third party Apk market apps like APKPure, CoolApk and Yingyongbao.
As we mentioned on the introduction of this category, the main user interface, home screen and UI navigation of the FiiO M11 is exactly like any Android 7.0 smartphone, which ensures a grab and go use with no learning curve involved at all.
A quick access bar is available from the top menu by swiping down the top bar. This quick bar gives access to shortcuts such as: brightness control, Wi-Fi, Bluetooth, audio output mode, USB mode, gain, "Filter Settings"
In addition to this, the volume settings are now showed in a semi-translucent overlay on the right edge of the screen without covering the full-screen like on the FiiO M9 and FiiO M6.
---
FC
Formats Compatibility
The FiiO M11 carries inside a high-performance audio component configuration with dual AKM AK4493 DACs, 2x custom OPA926 ap-amp chips, an Actel A3P030 FPGA, 2x OPA1642 LPF and a Samsung S5N5C10B01-6330 Bluetooth chip.
The M11 is capable of decoding and reproduce the following file formats:
DSD: DSD256(".iso"".dsf",".dff")
DXD: 352.8K
APE(Fast): 384 kHz/24 bit
APE(Normal): 384 kHz/24 bit
APE (High): 384 kHz/24 bit
APE (Extra High): 192 kHz/24 bit
APE (Insane): 96 kHz/24 bit
FLAC: 384 kHz/32 bit
WAV: 384 kHz/32 bit
Aiff: 384 kHz/24 bit
Aif: 192 kHz/24 bit
WMA Lossless: 96 kHz/24 bit
Apple Lossless: 384 kHz/32 bit
MP3
OGG
M4A
AAC
ALAC
ISO
DFF
DSF
CUE
LRC


5/5
MORE: Best Headphones for Libraries Chart
SEE ALSO: Best Earphones for Bed
---
C
Connectivity
The FiiO M11 has a 2x micro SD card slots on the right edge of the device, beneath a removable cover – the micro SD cards are placed in a holder that pops out when using the pin extractor provided with the accessories of the M11.
This new micro SD card placement will add an extra step while removing and reinserting the cards but also ensures a better protection, more secure fit and lower chances of loosing your cards or damaging the micro SD cards slots.
Following the design of the FiiO M9
and contrary to the M6, the audio and charging connectors of the FiiO M11 are all placed on the bottom edge of the device.
The ports/connectors of the FiiO M11 include: a single-ended 3.5mm, 1x balanced 2.5mm, 1x balanced 4.4mm, a line-out/coaxial output (through the coaxial adapter) and a USB Type-C connector for USB DAC use and audio output.
The specific technical specification of the output connections of the FiiO M11 are the following:
Line-out specifications
THD+N <0.001%(1kHz/10kΩ)
SNR ≥115dB (A-weighted)
Frequency response 10Hz~90 kHz(-3dB)
Noise floor <6uV
Channel separation >108dB
Line level 1.95V
3.5mm Headphone out specifications
Output impedance <1Ω
THD+N <0.003%(1kHz/32Ω)
Output power 1 ≥255mW(16Ω / THD+N<1%)
Output power 2 ≥195mW(32Ω /THD+N<1%)
Output power 3 ≥22mW(300Ω / THD+N<1%)
Separation >72dB
Frequency response 10Hz~90 kHz(-3dB)
SNR ≥118dB (A-weighted)
Noise floor <5uV
Balanced Headphone out specifications(2.5mm & 4.4mm)
Output impedance <2Ω
THD+N <0.003%(1kHz/32Ω)
Output power 1 ≥480mW(16Ω / THD+N<1%)
Output power 2 ≥550mW(32Ω /THD+N<1%)
Output power 3≥88.5mW(300Ω / THD+N<1%)
Separation >107dB
Frequency response 10Hz~90 kHz(-3dB)
SNR ≥118dB (A-weighted)
Noise floor <7uV


5/5
RELATED TO THIS: Active Noise Cancelling Headphones Reviews
---
S
Sound
Our FiiO M11 sound tests, revealed a clean and non-colored sound response that does not over processes nor deteriorates the original sound quality of your headphones.
Furthermore, our measurements showed a flat frequency response with no spikes, dips nor irregularities through out the whole hearable audio spectrum.
We also took care of the new EQ offered by FiiO, which exhibited fairly precise EQ settings that our measurements pinpointed somewhat inline peaks and slumps reflecting the EQ on screen.
Our EQ frequency response measurements did also resulted in flat and neutral curves in USB DAC and Bluetooth modes.
The need of an external portable amp becomes nearly obsolete once you own a FiiO M11, as the whole package offers up to a whopping 550mW of output and remarkable noise floor. The M11 powerful output is more than double the output power of the FiiO M9
, on both balanced outputs and on the single-ended output and generously surpassing the output power of, also, the FiiO X7 Mark II
and FiiO X5 III
.
The high and low gain settings of the M11 will allow users to plug from the simplest earphones up to high-end full sized headphones with high impedance and/or which require a powerful source.
The FiiO M11 technical specifications list a frequency response of 5Hz-80,000Hz, with a noise floor of <5uV (<10uV for the 2.5mm connection), SNR of 118dB (3.5mm connection) and output impedance of <2Ω.
The FiiO M11 has a recommended impedance between 16Ω and 300Ω, with any impedance above 150Ω the headphone should be plugged to the balanced output.
If set to High Gain, the output power of the FiiO M11 reaches ≥550mW (32Ω / 2.5mm or 4.4mm balanced output / SNR ≥118dB) and ≥88.5mW (300Ω / 2.5mm or 4.4mm balanced output / SNR ≥118dB).


5/5
RELATED: Best Earphones for Daily Commute
MORE: Most Comfortable In-Ear Headphones
---
EQ
EQ
The FiiO M11 has a whole new 10-band equalizer in the FiiO Music app that covers 10 bands (32Hz, 62Hz, 125Hz, 250Hz, 500Hz, 1kHz, 2kHz, 4kHz, 8kHz and 16kHz)
This new EQ now extends to +12dB to -12dB, instead of the +6dB to -6dB of the EQ included with the FiiO M9
and FiiO M6
.
The EQ has 9 different presets: Blues, Classical, Jazz, Dance, Pop, Rock, Metal, Vocal and an additional manual EQ.


4.75/5
MORE: Editor's Picks Earphones Chart
MORE: Best Bang for the Buck Earphones
---
App
FiiO Music App
The music stored in your micro SD card and/or in the internal storage of the FiiO M11 is played through the FiiO Music.
The FiiO Music app is a specific music playing app designed to offer a wide amount of audiophile and audio-tailored features to improve the audio listening experience of users.
Some of the features included in the app are:
10 band EQ
AirPlay
DLNA
FiiO Link
Gapless playback
USB output mode: DoP, D2P, native
WiFi files transferring
Off timer
Library scanner
HWA
ReplayGain
Lockscreen album photo
Lyrics
The music player screen includes information as: cover image, song name, artist name, elapsed time, track duration, number of track, file name, album name, artist name, file format, sample rate, channels, bitrate, file path, etc.
---
FW
Firmware
New OTA firmware updates should be informed when connecting to a WiFi network but can be also manually triggered going to "Technical Support"–>"Firmware Update"
Third-party apps support:
The FiiO M11, with the firmware 1.0.4 is no longer limited to whitelisted apps nor to manual installation of apps through apk packages.
Any app can be installed through the FiiO Market, APKpure, CoolApk and Yingyongbao apps – yet, Google Play Store is not included with the FiiO M11.
---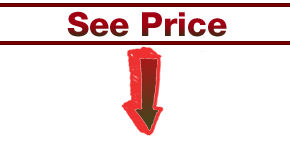 ---
Follow us:
Get the latest reviews on your favorite social network
---
FiiO M11 Frequency Response Curve with IEM sample – High Gain, Low Gain, USB DAC
blue= USB DAC; red= low gain; yellow= high gain; red (also)= reference without FiiO M11
FiiO M11 Frequency Response Curve – EQ Presets
top= no EQ; all bottom curves= all EQ presets
RECOMMENDED FOR YOU: Headphones Frequency Response Curves
SEE ALSO: KZ Headphones Frequency Response Curves
---
FiiO M11 Technical Specifications
| | |
| --- | --- |
| Type | DAP/USB DAC/Bluetooth Amp |
| Screen size | 5.15 inches |
| Music Player/DAC/DAP | Yes |
| DSD | Yes, native 256 |
| Max Card Size | 4 TB |
| Battery | 48 hours (BT) |
| Screen resolution | 1440×720 |
| Formats | ISO, DSF, DXD, DFF, DTS, APE, FLAC, ALAC, WMA, AAC, OGG, MP3, WAV, AIFF, AIF |
| Frequency Response | 10Hz-90KHz |
| Plug | 3.5mm single-ended, 2.5mm balanced, 4.4mm balanced, SPDIF, USB audio |
| Weight | Approx. 211g |
| Bluetooth | Yes, v4.2 |
YOU WILL ALSO LIKE: Amazon Coupons & Deals
MORE:  Gearbest Coupons – Discounts – Deals – Promo Codes – Sales Deals
SEE ALSO: Banggood Coupons – Discounts – Deals – Promo Codes – Sales Deals
SEE ALSO: Aliexpress Coupons – Discounts – Deals – Promo Codes – Sales Deals
RELATED TO THIS REVIEW: FiiO M11 vs FiiO M9
MORE: Hybrid Earphones Reviews
MORE: Single Dynamic Driver Earphones Reviews
---

Scores
FiiO M11 Scores
Accessories -

7.75/10

Design -

10/10

Operation & Control -

10/10

Battery Life -

7.75/10

Construction & Build -

10/10

Screen -

10/10

Formats Compatibility -

10/10

Connectivity -

10/10

Sound -

10/10

EQ -

9.5/10

Value for Money -

10/10
Summary

Pros
✅ Rugged build
✅ Very strong output power (up to 550mW)
✅ Penta output connections: 3.5mm jack, 2.5mm balanced output, 4.4mm balanced, SPDIF output, USB Type-C audio output
✅ Large 5.15" screen
✅ Installable Android apps
✅ Quick charge
✅ Fastest boot times on the M series of Music Players
✅ USB DAC
✅ Dual DACs
✅ Dual micro SD card slots
✅ Bluetooth connection (receiver and transmitter)
✅ Lossless Bluetooth codecs
✅ Native DSD256
✅ IPS HD screen
✅ Wireless file transferring (through WiFi)
✅ Dual touch navigation system
✅ High-Res Audio + High-Res Audio Wireless certifications
✅ Digital potentiometer
✅ DLNA + AirPlay + FiiO Link
✅ Touch screen with 10-finger and gestures support
✅ 4 physical buttons + a volume wheel
✅ Light indicator
✅ Fast UI
✅ Lossless file formats compatibility
✅ OTA firmware updates
Cons
❌ Left edge of the device has sharper angles than the rounder FiiO M9 design (though a wise decision to improve grip due to the larger size)
❌ Significantly larger than the FiiO M9, FiiO M6 and FiiO M7 (for users concerned with footprint)
❌ To remove the micro SD card the pin accessory is necessary (though a more secure and sealed system)
Conclusion
The FiiO M11 is a gorgeous device and a beast of a music player/DAC, becoming the most powerful and fastest music player from FiiO (to date), pushing the limits of insanity of how much bang for buck can be packed in a device of this caliber at the given price point.
The FiiO M11 is highly recommended to every audio enthusiast that wants a solid DAP/DAC with top-notch performance.
FIND ALL OUR: Earphones Reviews / In-Ear Headphones Reviews
MORE: Best Earphones Charts
---
Buy it from

:
---
FiiO M11 Photos
meze 99classics, meze 99neo, 1more quad-driver , fiio m11 at fiio.com
---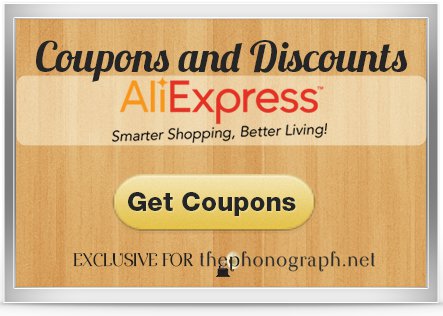 ---
RECOMMENDED
---
Found the Information Useful?
---
We hope you enjoyed this article. All the earphones reviews, earbuds reviews, headsets reviews, in-ear monitors reviews (iem), in-ear headphones reviews are made as objective and thorough as possible to provide our readers a way to choose the best earphones, earbuds, iem, in-ear monitors, headsets and in-ear headphones. By providing exhaustive information we allow our readers to even fine-tune their choices to select among the best budget earphones, best earphones for sports, best basshead earphones, best fun sounding earphones, most balanced earphones, least fatiguing earphones, most comfortable earphones, best looking earphones or even for the best cheap earphones to buy. Our resources offer: In-Depth Earphones Reviews, Earphones Scores Compared, an Earphones Size Comparison Tool, a sound frequency cheat-sheet, an Earphones Amplification Comparison Table, a brief audio glossary with the most frequent audio terms and audio definitions, and our Earphones Top Charts (covering the Top 10 Basshead Earphones, Best Bang for Buck Earphones, Top Sports Earphones, Best KZ earphones, Best bang for buck KZ earphones, Best basshead KZ earphones, Best KZ earphones for bass, Best KZ earphones for gaming, Best KZ earphones for sleeping, Best KZ earphones for working out, Best KZ earphones under $20, Best KZ earphones under $50, Best smallest KZ earphones, Top Balanced Earphones, Top Fun Sound Earphones, top smooth sounding earphones), Best Xiaomi Headphones, Best Xiaomi Earphones for Bass, Best Xiaomi Headphones under $50, Best Xiaomi Headphones under $20, The Best Xiaomi Wireless Headphones, Best Bang for Buck Xiaomi Headphones, Best 11.11 Deals and Coupons – Aliexpress – Gearbest – Banggood, Black Friday Coupons and Deals, Aliexpress Anniversary Sale Coupons and Deals, Cyber Monday Coupons and Discounts, Black Friday Coupons Aliexpress, Gearbest, Banggood, Amazon Coupons Discounts Deals Promo Codes Sales, ALIEXPRESS Coupons and Promo Codes – Exclusive Discounts