---
FiiO M3K
| Music Player | USB DAC | OTG | Touch Controls | IPS 2" | DSD64 |
---

---
? FiiO M3K a super affordable, Hi-Res Audio certified DAP/DAC with advanced features.
The FiiO M3K features a AK4376A DAC, Ingenic X1000/E (40nm) CPU running at 1GHz, DSD64 and support for up to 384kHz/32-bit audio – beneath the clean design the device is running Linux.
FiiO is a relatively young company that has smashed the market with highly spec'ed and well-performing DAPs, DACs, Amps and headphones but with budget-friendly prices.
Since their introduction, many products from the company made them gain a solid reputation and wide fame among audio enthusiasts, some of their most acclaimed products include the:
If you are new to audio players you might be wondering what DAC and DAP mean; DAC stands for Digital-to-Analog Converter and DAP refers to Digital Audio Player.
You can buy the FiiO M3K in:
FiiO M3K silver
FiiO M3K blue (possible new color, not released nor confirmed yet)
FiiO M3K red (possible new color, not released nor confirmed yet)
FiiO M3K black (possible new color, not released nor confirmed yet)
Other of the latest products from FiiO include the:
FIND ALL: Earphones Scores Compared
MORE: In-Ear Headphones Reviews
SEE ALSO: Headphones Technical Specifications
---
FiiO M3K Review
Tests & Scores
---
AF
Advanced Features
The FiiO M3K features include advanced options such as:
Asynchronous USB DAC

: can be connected as an USB external DAC, Windows and Mac compatible (driverless with Mac) – with up to 192kHz/24 bit audio

Audio Recording

USB OTG file transferring

: transfer files between USB OTG-compatible devices and the FiiO M3K – works with Android smartphones

AB repeat

: special feature to compare 2 tracks by repeating them with an A vs B comparative listening. Note: Be sure to set the multifunction button to "Repeat" ("System settings" menu), if set to "Playback control" the AB repeat function will not be accessible

Micro SD card slot:

 up to 2048GB (2TB) SDCX, SDSD, SDHC cards

DSD64

Backlit touch controls/buttons

Gapless playback

Balance

Maximum volume manual limit
---
W
Weight
FiiO M3K weight in Ounces and FiiO M3K weight in grams.
---
---

---
---
MORE: In-Ear Headphones Weight Comparison
SEE ALSO: Earphones Size Comparison
---
A
Accessories & Packaging
The FiiO M3K unboxing results in a rubberized protective cover, a charging micro USB cable and a screen protector that is already placed on the screen of the unit.
The DAP/DAC comes inside a relatively small package with a clean design.


4/5
---
D
Design
The FiiO M3K has a seamless unibody construction with a design/style inspiration coming from the popular FiiO X1 2nd generation
, offering rounded edges and clean, stylish aesthetics.
With dimensions of 90.8mm×44.2mm×12mm, the FiiO M3K is a DAP/DAC with minuscule size.


5/5
---
OC
Operation & Control
The FiiO M3K has four physical buttons that are found on the left edge of the device and 4 touch sensitive buttons placed on the front + a touch slider with sliding gestures that also acts as a confirmation button.
These touch buttons make use of capacitive technology, are very well implemented with an intuitive and responsive operation, while the touch pad slider adds a smooth touch scrolling and user interface navigation. Moreover, the capacitive buttons are backlit, which makes the FiiO M3K very easy to use on low-light conditions. The overall user experience was very fluid with only sporadic, minor lag while quickly navigating through long tracks/file lists.
The physical buttons can fully control the music playing main options such as: play, pause, volume up, volume down, next songs, previous song, display on, display off/lock screen. Having access to all the main controls with their physical buttons add up to their ease of use and friendly daily usage.
The screen can be locked with a dedicated physical button to avoid any accidental press of their capacitive buttons. Still with the screen locked/turned off, the unit can be completely operated with the physical buttons.


4.5/5

---
B
Battery Life
The FiiO M3K holds a 1100mAh lithium-polymer rechargeable battery that grants 24 to 26 hours of continuous playback time on a single charge and whopping 38 days of standby time.
How to charge the FiiO M3K:
To charge the FiiO M3K you have to plug the included charging cable to the micro USB port found on the bottom of the unit – a full charge should take approximately 2.5 hours.
FiiO recommends to charge the unit using an USB adapter with a power output of 5V 2A.


4.25/5
MORE: Earphones Amplification Power Comparison
MORE: Best Basshead Earphones
SEE ALSO: Best Fun Sounding Earphones Chart
---
CB
Construction & Build
The FiiO M3K has a body build entirely in aluminum and a screen with rugged tempered glass to avoid scratches and shattering – additionally, the screen comes with a replaceable screen protector on top.
Overall, the unit feels very well constructed with a solid but light and small footprint.


5/5
---
S
Screen
The FiiO M3K has an IPS screen with a diagonal size of 2.0 inches with 262,000 colors, a resolution of 320×240 and a pixel density of 200 PPI – this amount of PPI is more than twice of what you can find in a 48" 4K TV
and nearly 40% more PPI than a 32" 4K PC Monitor
has.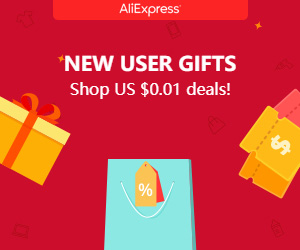 By using an IPS screen, the angle of vision of the FiiO M3K's screen is extremely wide and shows no "negativization" of colors – the screen brightness can be manually set in 10 different levels.


4/5
---
M
Menu
The user interface of the FiiO M3K has 5 main menu categories: Browse Files, Category, Recording, Play settings, System settings.
Browse Files: allows to navigate the contents of the micro SD card in a folder view and order – users preferring to organize their files by folder will be glad with this  navigation option
Category: navigation is done through the id3 tags by: all songs, artist, album, genre, favorites, playlists, recently added.
Recording: menu to start recording mp3 files with the incorporated microphone
Play settings: configuration menu with all the settings related with playback such as gapeless playback, balance, volume limit, etc.
System settings: access to settings of the device such as brightness, USB mode, language, date, factory restore, etc.
The music playing screen shows varied information, including: album cover image, song name, play mode, elapsed time, track duration, number of track (x/x). Further details about the file can be accessed from the additional menu pressing the button with the 3 parallel lines. The additional information showed includes: file name, artist name, album name, album name, kHz, bits, track duration and file size.
The top bar of the screen has a smartphone like design with the clock time on the center, volume level (in numbers that ranges from 0 to 60), a card inserted confirmation icon and the battery charge with a 5-bar icon.
The user manual of the M3K is bundled inside the unit, you can read and access it at any given time – the FiiO M3K user interface is available in 10 languages.
---
FC
Formats Compatibility
The FiiO M3K has a AKM AK4376A DAC that is capable of decoding and reproduce the following file formats:
DSD: DSD64(".iso"".dsf",".dff")
APE(Fast): 192 kHz/24 bit
APE(Normal): 96 kHz/24 bit
APE (High): 96 kHz/24 bit
FLAC: 192 kHz/24 bit
WAV: 384 kHz/32 bit
Aiff:192 kHz/24 bit
Aif:192 kHz/24 bit
WMA Lossless: 48 kHz/24 bit
Apple Lossless: 192 kHz/24 bit
MP3
OGG
M4A
ALAC
ISO
DFF
DSF
CUE
LRC –  for displaying lyrics


5/5
MORE: Best Headphones for Libraries Chart
SEE ALSO: Best Earphones for Bed
---
C
Connectivity
The FiiO M3K has all the ports placed on the bottom of the unit. The ports/connectors available are: a 3.5mm mini stereo jack to plug your headphones, a micro SD card slot and a micro USB port that can be used to charge the unit or to use their OTG functions and USB DAC features.
The device can be set to update the library manually or automatically.


4.25/5
RELATED TO THIS: Active Noise Cancelling Headphones Reviews
---
S
Sound
We measured the FiiO M3K frequency response and the results showed a perfectly flat response, while further tests revealed no added nor tamed down response on any given range nor any kind of coloring (see the frequency response curve scrolling down in this article).
Furthermore, we measured each of the 8 EQ presets offered by the FiiO M3K to evaluate how accurate their EQ is with true frequency response measurements.
As you will see from our measurements further below on this article, their EQ presets are incredibly accurate and precise, what you see on the 5 bands of each EQ preset, is truly being boosted and/or dialed down – quite impressive this degree of accuracy from such an affordable little device.
The FiiO M3K technical specifications list a frequency response of 5Hz-90,000Hz, with a noise floor of <2uV, SNR of 117dB and output impedance of <1dB.
FiiO ensures and recommends to use the FiiO M3K with headphones having an impedance between 16Ω and 100Ω. Nonetheless through out our tests, this little but powerful DAC/DAP was perfectly capable of driving headphones with higher impedance like the Beyerdynamic DT 990 PRO
(250ohm version), Beyerdynamic DT 770 PRO
(250ohm version).
This is also achieved thanks to their powerful output power that reaches ≥42mW (16Ω) and a SNR ≥117dB – to give you a rough idea, no smartphone is capable of reaching the power output that the FiiO M3K can deliver.
---

---


5/5
RELATED: Best Earphones for Daily Commute
MORE: Most Comfortable In-Ear Headphones
---
EQ
EQ
The FiiO M3K has a wide variety of EQ presets that can be chosen and changed on-the-fly. The presets have a graphical 5-band equalizer that ranges from +6dB to -6dB – the frequencies on the EQ are 62Hz, 250Hz, 1kHz, 4kHz and 16kHz.
The 8 EQ presets available are: Rock, Classical, Jazz, Pop, Dance, Metal, Vocal and EQ Off (as of firmware version 1.0.5)


4/5
MORE: Editor's Picks Earphones Chart
MORE: Best Bang for the Buck Earphones
---
FW
Firmware
The firmware of the FiiO M3K can be upgraded through it's micro SD card.
Lately, the brand has released a new firmware v 1.0.5 with the following improvements:
Fixed issue where there would be no sound output after reboot when 'Resume' function is set to ON
Fixed issue where the display brightness was incorrect after waking up the screen if the 'Screen timeout' is set
Fixed issue where the player might freeze or reboot automatically after certain operations
Improved the power consumption under 'Idle standby' or 'Sleep' mode
Improved issue where the micro SD card might not be read when waking up from 'Sleep' mode or starting playing after reboot
Improved issue where some tracks were sorted incorrectly when visiting 'Browse files' or 'All songs'
Miscellaneous bug fixes.
The FiiO M3K firmware v1.0.5, can be downloaded here (M3K-FW1.0.5)
Update: A newer firmware upgrade has been released – firmware version 1.2.1. You can download the firmware v1.2.1 here (M3K-FW1.2.1)
As reported by FiiO, the M3K-FW1.2.1 firmware changes, fixes and improvements include:
Added "Recording quality" option (High and low) under System settings;
Added "Button light" option (under System setting) to adjust the brightness of buttons or turn off button light;
Added "Theme" option and a brand new "Theme 2" (under System settings -> Theme -> Theme 1/Theme 2), with some UI changes inTheme 1;
Fixed issue where the mono songs could not be played;
Fixed issue where the folder cover could not be displayed;
Fixed issue where some lyrics could not be displayed normally;
Fixed issue where some tracks could not be sorted alphabetically;
Fixed issue where some MP3 tracks might cause the auto reboot issue on theplayer;
Miscellaneous improvements and bug fixes.
How to upgrade the FiiO M3K firmware
FiiO informs the following instructions/steps to safely upgrade the Fiio M3K firmware:
"… Incorrect operation might lead to system crash! Please read carefully before upgrading.
Using Micro SD card to update: Copy the M3K.fw file to the root directory of the micro SD card (FAT32 format recommended). Insert the micro SD card into M3K and hold the volume "+" and power button at the same time until the micro SD card upgrade dialogue pops up then the upgrading will begin. It will automatically reboot when the update finishes.
* Do not rename the firmware file.
* Do not create a new folder to store the firmware file, and please just copy the M3K.fw file to the root directory of your micro SD card.
Notes:
1. One micro SD card (FAT/FAT32/EXFAT/NTFS format are fine but FAT32 is recommended). If update fails, please use a micro SD card of 32GB capacity, format the card and repeat the update procedure again.
2. Upgrading wouldn't affect the files on the micro SD card.
3. Make sure the battery life is enough for update(fully charged battery is recommended)
4. Please don't operate during upgrading
5. After the update, it is suggested to delete the M3K.fw file; You could check the firmware version via System setting -> About M3
6. After the firmware update, please update the media library.
…"
ATTENTION!: Extreme caution should be taken when upgrading the firmware of the FiiO M3K or the unit could become non-functional.
---



---
---
Follow us:
Get the latest reviews on your favorite social network
---

Scores
FiiO M3K Scores
Accessories -

8/10

Design -

10/10

Operation & Control -

9.5/10

Battery Life -

8.5/10

Construction & Build -

10/10

Screen -

8/10

Formats Compatibility -

10/10

Connectivity -

8.5/10

Sound -

10/10

EQ -

8/10

Value for Money -

10/10
Summary

Pros
✅ Powerful output, can drive most popular headphones
✅ Asynchronous USB DAC
✅ OTG file transferring
✅ Extremely precise EQ presets
✅ 60 digital volume steps
✅ Incorporated microphone for recording
✅ 5 touch controls + a touch slider
✅ 4 physical buttons
✅ Backlit capacitive buttons
✅ Responsive user interface/navigation with no major lag
✅ 24 hours battery life
✅ Countless number of lossless file formats compatibility
✅ All metal construction
✅ Affordable price
Cons
❌ A custom/manual EQ would had been perfect for users with advanced EQ knowledge (not included as of firmware v1.0.5)
Conclusion
The FiiO M3K is a solidly constructed music player and USB DAC that offers a handful of features. This tiny beast offers a flat response, extremely accurate EQ presets, fluid operation and plenty of power output to handle any popular in-ear, on-ear and over-ear headphone - all packed in a super small device and at a crazy affordable price.

At their price point, the FiiO M3K is a no-brainer that provides an unmatchable bang for buck.
FIND ALL OUR: Earphones Reviews / In-Ear Headphones Reviews
MORE: Best Earphones Charts
---
Buy it from

:


---
---
FiiO M3K Frequency Response Curve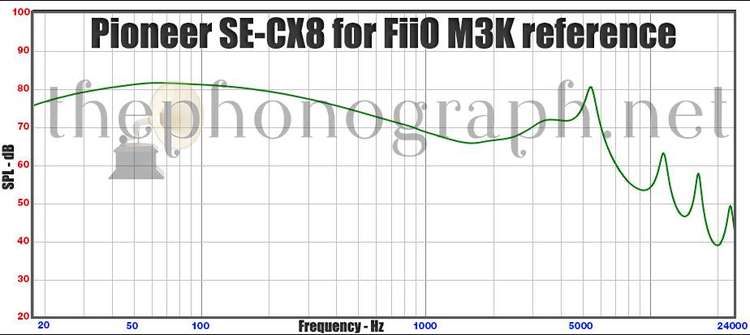 FiiO M3K Frequency Response Curve – EQ Presets
Blue curve= EQ OFF; Red curve= EQ On
RECOMMENDED FOR YOU: Headphones Frequency Response Curves
SEE ALSO: KZ Headphones Frequency Response Curves
---
FiiO M3K Technical Specifications
| | |
| --- | --- |
| Type | DAP/USB DAC |
| Screen size | 2.0 inches |
| Music Player | Yes |
| DAC | Yes |
| Max Card Size | 2 TB |
| Battery | 26 hours |
| Screen resolution | 320×240 |
| Formats | ISO, DSF, DFF, DTS, APE, FLAC, ALAC, WMA, AAC, OGG, MP3, WAV, AIFF |
| Frequency Response | 5Hz-90KHz |
| Plug | Stereo mini plug |
| Weight | Approx. 77.5g |
| OTG | Yes |
YOU WILL ALSO LIKE: Amazon Coupons & Deals
MORE:  Gearbest Coupons – Discounts – Deals – Promo Codes – Sales Deals
SEE ALSO: Banggood Coupons – Discounts – Deals – Promo Codes – Sales Deals
SEE ALSO: Aliexpress Coupons – Discounts – Deals – Promo Codes – Sales Deals
MORE: Hybrid Earphones Reviews
MORE: Single Dynamic Driver Earphones Reviews
FiiO M3K Full technical specifications
reported by FiiO
Main Unit Name / Model No. M3K
Operating System Linux
CPU model Ingenic X1000/E,40nm
No. of cores Single
CPU operating frequency 1GHz
DAC AK4376A
Keyboard Touch button Input method Touch button+Physical button
Special features Long battery life, Deep sleep, Recording, Repeat
User interface Deeply customized
Chips used SoC: Ingenic X1000/E,
DAC:AK4376A
Connectivity WiFi N/A Bluetooth N/A
USB Micro USB2.0 LDAC N/A
Display screen
Display size 2.0 inches
Number of colours 262K
Display type IPS TFT
Viewable angle Full-view
Resolution 240×320
Pixel density(PPI) 200
Touchscreen  N/A
Storage
RAM 64MB
ROM N/A
Storage expansion type Micro SD
ROM available to user N/A
Maximum storage expansion Theoretically 2TB (only one micro SD card slot)
Buttons and ports Buttons Touch button+Physical button Multifuctional button Playback control/Repeat
Headphone out (PO) Standard 3.5mm stereo jack decorated with metal ring
USB Micro USB2.0(Charging/Data transfer/OTG/USB DAC)
Line out (LO) N/A
General
Color Silver
Dimensions 90.8mm×44.2mm×12mm
Weight About 77.5g
Volume control 60 steps digital potentiometer
Recommended headphone impedance 16~100Ω
Equalizer 5-band EQ (±6dB),7 presets
Treble control N/A
Bass boost N/A
Balance control ±5dB
Gain control N/A
USB DAC Asynchronous USB Dac, up to 192kHz/24bit supported
Highest sample rate supported 384kHz/32bit
Power specifications
USB power adapter DC 5V/2A Recommended
Battery capacity 1100mAh Li-polymer battery
Charging indication Large charging icon shows on display when it's off, small charging icon shows on upper right of
display when it's on
Charging time  <2.5 h(DC5V/2A)
Battery indication Yes
Battery Life & Test Conditions
3.5mm headphone output:>24h
Volume 24 Load  M3 open earbuds (27 Ω)
Screen OFF Test File MP3 44.1kHz/16bit
EQ OFF
Others
Recording Supported
A-B Repeat Supported
Date&Clock Supported
USB OTG Supported
Headphone out specifications
Output power 1 ≥42mW(16Ω / THD+N<1%) Output impedance <1Ω(32Ω)
Output power 2 ≥25mW(32Ω /THD+N<1%)
THD+N <0.004%(1kHz/32Ω)
Frequency response 5Hz~90 kHz(-3dB)
Noise floor <2uV
SNR ≥117dB (A-weighted)
Peak output voltage 2.46Vp-p
File format support
Lossless: DSD:DSD64(".iso"".dsf",".dff")
APE(Fast): 192 kHz/24 bit
APE(Normal): 96 kHz/24 bit
APE (High): 96 kHz/24 bit
FLAC: 192 kHz/24 bit
WAV: 384 kHz/32 bit
Aiff:192 kHz/24 bit
Aif:192 kHz/24 bit
WMA Lossless: 48 kHz/24 bit
Apple Lossless: 192 kHz/24 bit
---
Photos
FiiO M3K Photos
DISCLAIMER
We highly discourage anyone from trying to apply our testings to your own earphones, the risk of damaging or permanently breaking your iems is absolutely probable to happen. With our standardized equalization and amplification tests we push the limits of the earphones to the extreme. If anyway you decide to do so, we cannot be held responsible of the damage done to your equipment. Do it at your own risk.
meze 99classics, meze 99neo, 1more quad-driverFiiO m3k
We hope you enjoyed this article. All the earphones reviews, keyboards reviews, power tools reviews, music players reviews, DAC reviews, amplifiers reviews, smartwatch reviews, gadget reviews, tech reviews, dashcam reviews, earbuds reviews, headsets reviews, in-ear monitors reviews (iem), in-ear headphones reviews are made as objective and thorough as possible to provide our readers a way to choose the best earphones, earbuds, iem, in-ear monitors, headsets and in-ear headphones. By providing exhaustive information we allow our readers to even fine-tune their choices to select among the best budget earphones, best earphones for sports, best basshead earphones, best fun sounding earphones, most balanced earphones, least fatiguing earphones, most comfortable earphones, best looking earphones or even for the best cheap earphones to buy.
Our resources offer: In-Depth Earphones Reviews, Earphones Scores Compared, an Earphones Size Comparison Tool, a sound frequency cheat-sheet, an Earphones Amplification Comparison Table, a brief audio glossary with the most frequent audio terms and audio definitions, and our Earphones Top Charts (covering the Top 10 Basshead Earphones, Best Bang for Buck Earphones, Top Sports Earphones, Best KZ earphones, Best bang for buck KZ earphones, Best basshead KZ earphones, Best KZ earphones for bass, Best KZ earphones for gaming, Best KZ earphones for sleeping, Best KZ earphones for working out, Best KZ earphones under $20, Best KZ earphones under $50, Best smallest KZ earphones, Top Balanced Earphones, Top Fun Sound Earphones, top smooth sounding earphones), Best Xiaomi Headphones, Best Xiaomi Earphones for Bass, Best Xiaomi Headphones under $50, Best Xiaomi Headphones under $20, The Best Xiaomi Wireless Headphones, Best Bang for Buck Xiaomi Headphones, Best 11.11 Deals and Coupons – Aliexpress – – , Black Friday Coupons and Deals, Aliexpress Anniversary Sale Coupons and Deals, Cyber Monday Coupons and Discounts, Black Friday Coupons Aliexpress, , , Amazon Coupons Discounts Deals Promo Codes Sales, ALIEXPRESS Coupons and Promo Codes – Exclusive Discounts