---
| Dynamic Driver |
---



---
? We will review the KZ ATR
and compare them to the KZ ATE
to see how different they sound. The KZ ATR are the latest generation of the KZ ATE's line (sort of), technically they are a whole new line and not an upgraded version of the KZ ATE line but the extreme resemblance with the ATE line and the name may suggest that they are brothers.
KZ (Knowledge Zenith) made so many versions of the ATE line that you might get confused as through out the review we might name the KZ ATE
, KZ ATE-S
or KZ ATR
several times and sounding so similar things can get messy. The first noticeable change of the KZ ATR can be seen on the housings which are not translucent as the KZ ATE but solid black with no way to see the guts of them; bifurcation, stereo plug and cables are identical to the ones used in the KZ ATE, "cable weights" (see 3rd photo below) are not made of metal as the ones on the ATE but made of plastic (exactly the same that was used on the older version, KZ ATE-S).
The size, form factor and weight of the housings are almost identical between the KZ ATR and KZ ATE…
The size, form factor and weight of the housings are almost identical between the KZ ATR
and KZ ATE
with the exception of the ATR having longer nozzles. Fit is thought to be used on a sport way with the cable above and around the ears (that's why they have those "cable weights") but they can also be used on the classic straight-on way without problem. KZ usually does not provide much technical specs about their earphones and on the newer versions they even provide less information, previous generations used to have some basic specifications written on their packaging but this is something that they do not offer anymore.
So, trying to find out the technical specifications of the KZ ATR requires some research, to our reader's benefit we have done it for you so you can just read the specs in this same review scrolling to the "Specifications" section at the bottom of this page. A further disclaimer before beginning to read this review: take into consideration that there are also many versions of KZ ATE earphones (without even considering the KZ ATE-S as one) so to better understand which exact ATE version we are comparing them to check out our KZ ATE review.
FIND ALL: Earphones Scores Compared
MORE: KZ Earphones Reviews
---
KZ ATR - Review
Tests & Scores
W
Weight
MORE: In-Ear Headphones Weight Comparison
SEE ALSO: Earphones Size Comparison
---
A
Accessories & Packaging
As we have just mentioned, the KZ ATR come packed in the latest classic version of KZ packaging which is a simple box with a transparent front (like the KZ ZS3
, KZ ZST
, KZ ED12
), accessories provided are just 2 extra pair of eartips.

6/10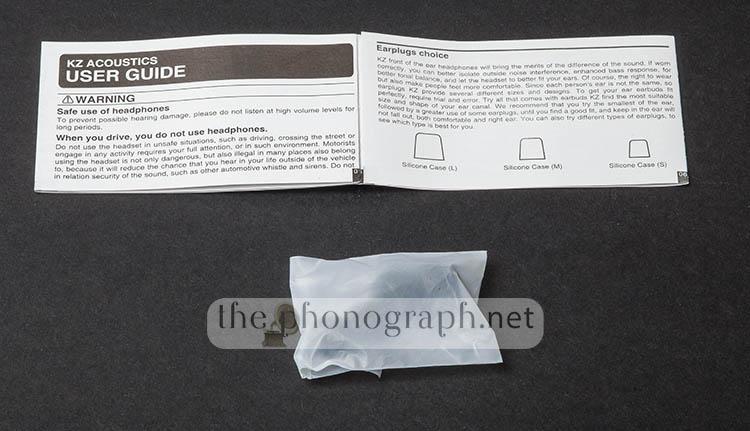 ---
B
Bass & Sub Bass
The KZ ATR have some mid-bass and sub-bass depth to provide enough punch, warmth and fun to any genre but very clearly the KZ ATE are way more punchier and deeper sounding than the KZ ATR. So far the difference between them is very noticeable; regarding bass, it could be said that the KZ ATR is the less bassy version of the KZ ATE.
… it could be said that the KZ ATR is the less bassy version of the KZ ATE.
Using an EQ, the ATR gets substantially enhanced while still remaining sort of controlled without sounding muddy or too boomy.
---
---

---
---
Putting the KZ ATR through our extreme bass test they were able to take up to 45% of a Fiio E12
's maximum power while being set to high gain and with bass boost on (a custom basshead EQ was also applied). The results offered an exponential increase in mid-bass punch and sub-bass depth but still way below to what the KZ ATE
was able to achieve (despite the fact that both were able to handle the exact same amount of amplification). Do not expect any basshead impact or rumble from the KZ ATR but something likely more similar to a microdriver. Impact and rumble levels were nowhere near other KZ earphones such as the KZ ED12, KZ ZST, KZ ZS2, KZ ZS3 and even below the Rock Zircon and the VJJB K1S.

7.5/10
MORE: Earphones Amplification Power Comparison
MORE: Best Basshead Earphones
SEE ALSO: Best Fun Sounding Earphones Chart
---
M
Mids & Vocals
Mids on the KZ ATR are warm and laid back, recession is more strongly felt on lower mids and lower vocals with mid-bass bleeding into them. Higher mids are smooth and never harsh. The KZ ATE showed a similar tendency of recession and mid-bass bleed but the degree of recession is much less on the KZ ATR. Also the KZ ATR are not harsh, something that the ATE suffered at times. Overall mid frequencies are substantially better achieved on the KZ ATR than the KZ ATE. An EQ makes lower vocals clearer but introduces a slight level of boxiness and higher mids start to become a bit harsh.

6.75/10
---
H
Highs & Treble
The highs of the KZ ATR are also very different to the KZ ATE, they sound much brighter. Although the big difference when comparing both of them, this still does not mean that the ATR are the brightest earphone you can get, actually their highs are somewhat recessed and are able to resolve some detail but not to an extraordinary degree. Piercing highs are not a problem with the KZ ATR nor sibilance. With an EQ, detail level is increased as well as brightness; sibilance starts to appear a bit but piercing highs are still not an issue for them.

6.75/10
---
SL
Sound Leak
The sound that leaks out of the KZ ATR is low and will not even be heard by anyone nearby if controlled levels of volume are used or if used on mediumly noisy places. Their performance here is very good but if planning to wear them in libraries you might be restricted to use only low to medium low volumes to be sure that you are not disturbing. If you want the best performer regarding sound leak levels, the KZ ATE
still keeps the crown.

8.25/10
---
SI
Sound Isolation
The ATR are very effective isolation from surrounding noises without needing to recur to high volume levels; here they offer the same level of the ATE.

8/10
---
C
Comfort
With an almost identical shape factor, weight, cable and fit the KZ ATR offer the same great comfort that the KZ ATE do. The nozzles of the KZ ATR are longer but do not add discomfort. The "sport fit" makes them secure and at the same time comfortable to wear, fit is tight enough to ensure not falling from the ears with normal to medium-intense activities. Of course there are much better designed earphones if you want a super tight fit for very intense sports/activities, like the Puma Bulldogs, KZ ZS3
or a bluetooth earphone like the QCY QY8
.

8.5/10
---
EQ
Response to Equalization
The ATR were able to effectively enhance some of their audio frequencies but other frequencies did not respond that great. Bass was very noticeably enhanced with much punchier mid-bass and sub-bass gaining a substantial quantity of depth and at the same time not becoming too boomy or making everything sound muddy. Mids and highs, on the other hand, improved slightly removing some recession and gaining some brightness but they also introduced boxiness, harshness and a bit of sibilant highs.

6.75/10
MORE: Editor's Picks Earphones Chart
MORE: Best Bang for the Buck Earphones
---
Follow us:
Get the latest reviews on your favorite social network
---
BUY IT AT:




---

Scores
Accessories -

6/10

Design -

10/10

Bass -

7.5/10

Mids -

6.75/10

Highs -

6.75/10

Sound Leak -

8.25/10

Sound Isolation -

8/10

Comfort -

8.5/10

Response to EQ -

6.75/10

Value for Money -

9/10
Summary
Pros
✅ Punchy bass while still not boomy

✅ Non fatiguing mids or highs

✅ Great design, comfort and fit (like the KZ ATE)

✅ Very good performance regarding sound isolation and sound leak levels
Cons
❌ Lower mids may sound too laid back for more demanding listeners

❌ Highs can lack brightness and detail
Conclusion
The KZ ATR despite looking like another version of KZ ATE's line they proofed to have a clearly different sound signature. Compared to the KZ ATE the KZ ATR offer a much better balanced sound with clearer mids, brighter highs and non boomy bass. We shouldn't bias you by saying this but, we liked much more the sound of the KZ ATR than the KZ ATE.
The KZ ATR can be recommended to any normal listener looking for a non fatiguing earphone with sort of balanced sound with still a punchy bass presence and excellent comfort. They can also be recommended to any former/actual owner of the KZ ATE that is not fully satisfied with them because he/she feels that they lack mids and highs performance or sound too boomy.
FIND ALL OUR: Earphones Reviews / In-Ear Headphones Reviews
MORE: Best Earphones Charts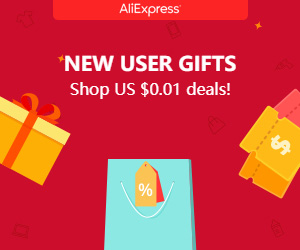 ---
Buy it at

:




---
KZ ATR Frequency Response
---
KZ ATR
| | |
| --- | --- |
| Type | Dynamic |
| Driver Unit | Unknown (probably 8mm as the KZ ATE) |
| Sensitivity | 106dB/mW |
| Power Capacity | Unknown |
| Impedance | 16 ohms |
| Frequency Response | 20-20,000Hz |
| Diaphragm | Unknown |
| Magnet | Unknown |
| Cord | Y-type, round cord |
| Cord Length | 1.2m |
| Plug | L shaped stereo mini plug |
| Weight | Approx. 15g |
| Supplied Accessories | 2x Earphone tips |
---
Photos
DISCLAIMER
We highly discourage anyone from trying to apply our testings to your own earphones, the risk of damaging or permanently breaking your iems is absolutely probable to happen. With our standardized equalization and amplification tests we push the limits of the earphones to the extreme. If anyway you decide to do so, we cannot be held responsible of the damage done to your equipment. Do it at your own risk.
We hope you enjoyed this article. All the earphones reviews, keyboards reviews, power tools reviews, music players reviews, DAC reviews, amplifiers reviews, smartwatch reviews, gadget reviews, tech reviews, dashcam reviews, earbuds reviews, headsets reviews, in-ear monitors reviews (iem), in-ear headphones reviews are made as objective and thorough as possible to provide our readers a way to choose the best earphones, earbuds, iem, in-ear monitors, headsets and in-ear headphones. By providing exhaustive information we allow our readers to even fine-tune their choices to select among the best budget earphones, best earphones for sports, best basshead earphones, best fun sounding earphones, most balanced earphones, least fatiguing earphones, most comfortable earphones, best looking earphones or even for the best cheap earphones to buy.
Our resources offer: In-Depth Earphones Reviews, Earphones Scores Compared, an Earphones Size Comparison Tool, a sound frequency cheat-sheet, an Earphones Amplification Comparison Table, a brief audio glossary with the most frequent audio terms and audio definitions, and our Earphones Top Charts (covering the Top 10 Basshead Earphones, Best Bang for Buck Earphones, Top Sports Earphones, Best KZ earphones, Best bang for buck KZ earphones, Best basshead KZ earphones, Best KZ earphones for bass, Best KZ earphones for gaming, Best KZ earphones for sleeping, Best KZ earphones for working out, Best KZ earphones under $20, Best KZ earphones under $50, Best smallest KZ earphones, Top Balanced Earphones, Top Fun Sound Earphones, top smooth sounding earphones), Best Xiaomi Headphones, Best Xiaomi Earphones for Bass, Best Xiaomi Headphones under $50, Best Xiaomi Headphones under $20, The Best Xiaomi Wireless Headphones, Best Bang for Buck Xiaomi Headphones, Best 11.11 Deals and Coupons – Aliexpress – – , Black Friday Coupons and Deals, Aliexpress Anniversary Sale Coupons and Deals, Cyber Monday Coupons and Discounts, Black Friday Coupons Aliexpress, , , Amazon Coupons Discounts Deals Promo Codes Sales, ALIEXPRESS Coupons and Promo Codes – Exclusive Discounts