---
| 4x Balanced Armatures | 10 mm Dynamic Driver |
---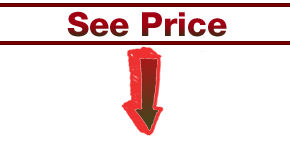 ---
? KZ ZS10, the most insane budget headphone that KZ has ever created. With their five hybrid drivers, the KZ ZS10 sets a new unimaginable world for budget audiophiles and audio enthusiasts that dreamt of such a premium setup at an absurdly low price.
The KZ ZS10 features 5 drivers that consist of 4 balanced armatures and 1 dynamic driver; to be more precise 2x 50060 balanced armatures, 2x 30095 balanced armatures and a 10 mm dynamic driver. The penta-driver hybrid configuration of the KZ ZS10 is designed to grant a tri-frequency separation, dividing the sound reproduction in 3 main ranges (lows, mids and highs) and filtering each range to a specific driver – the 3-way sound separation is done with an internal crossover. By doing this, Knowledge Zenith concedes the drivers of the KZ ZS10 to be specially designed and tuned for an exact audio range which should permit them to perform more efficiently and answer back with a higher level of sound quality for hi-fi music reproduction.
If you have read our announcement of the KZ ZSR you must have found out that KZ had been teasing a 10-driver hybrid earphone for several months, but most rumors indicated that the KZ ZSR was supposed to be that model; instead, the KZ ZSR resulted to be a triple-driver earphone. Nonetheless, Knowledge Zenith kept their promise by releasing the KZ ZS10 with 10 drivers (five per side).
The KZ ZS10 durability is solid with housings that are constructed in the same excellent quality of the KZ ZSR
, KZ ES3
and KZ ED12
 and share a similar form-factor with the KZ ZST
and KZ ZST PRO but with a bigger footprint. The housings are transparent, which lets you see their inner components and the cables connections make use of detachable cables with a bi-pin connector (specifically the 0.75 mm angled version of KZ cables
). KZ took a different approach with the inner components design and placement, the four balanced armatures inside the KZ ZS10 are fitted in the main housing's compartment and not placed in the nozzles section like with the KZ ZS6, KZ ZS5, KZ ES3 and KZ ZST, also the inner housing's face has 3 vent holes.
The cables included with the KZ ZS10 are newly designed, with a chain-like braided arrangement and bronze-colored, they have a sort of KZ Silver-Plated Cable
or KZ Gold-Plated  Cable
style but with a twin double helix – the quality is fantastic as well as the finish and aesthetics; these are the first KZ earphones to have this new cable. Other new design details include the cable bifurcation section, which is now thicker and larger but made of the material as the KZ ZS6; the 3.5 mm plug is L-shaped and, also, larger and thicker than on previous models.
Knowledge Zenith has been raising the bar of advanced budget in-ear headphones for a couple of years already and since 2016 they decided to enter the territory of premium hybrid earphones with the KZ ZST. Since the KZ ZST, Knowledge Zenith continued launching a huge number of outstanding headphones – within their latest generation models available to this date you can find the:
The complex 5-drivers system of the KZ ZS10 is something that, until now, had been exclusive to high-end premium in-ear monitor with prices that can easily reach $1000 and still there are not many models with this quantity of drivers – some in-ear headphones with five drivers are the AKG N5005
, Westone UM Pro 50
, Westone W50
.
Not even 1MORE (one of the first brands to offer budget headphones with 3-drivers and 4-drivers) has yet been capable of extending their line above the quad-drivers configuration (1MORE Quad Driver
and previously with the 1MORE Triple Driver
) nor the high-end SHURE brand has gone beyond their top of the line SHURE SE846
quad-driver or Audio-Technica with the Audio-Technica ATH-LS400iS
. In the Asian affordable world, some in-ear monitors that offer 5 drivers are the: LZ-A5
, MaGaosi K5, Rhythmos Super SD7, TONEKING MusicMaker Shockwave III, CTZ 5BA, Yinyoo HQ5 and Yinyoo H5.
Our KZ ZS10 tests and measurements will reveal if this beastly spec-packed earphone is a new gem from the brand or not.
You can buy the KZ ZS10 in:
The KZ ZS10 can be bought with or without an inline microphone and remote; the KZ ZS10 mic/remote is compatible with Android and Apple devices. The price will be marginally lower for the KZ ZS10 mic-less version.
FIND ALL: Headphones Scores Compared
MORE: Headphones Reviews
SEE ALSO: KZ ZS4 Revealed
---
KZ ZS10 Review
Tests & Scores
---
W
Weight
KZ ZS10 weight in Ounces and KZ ZS10 weight in grams. The values below show the KZ ZS10 housings weight and KZ ZS10 housings + cable weight.
MORE: In-Ear Headphones Weight Comparison
SEE ALSO: Earphones Size Comparison
---
A
Accessories & Packaging
The KZ ZS10 unboxing results in 3 pair of eartips and the newer version of their detachable bi-pin 0.75mm cable. Everything comes inside the classic KZ white rectangular packaging that has been used in the very latest generation of KZ earphones
models and which is very similar to Xiaomi headphones
packagings.

7.5/10
---
B
Bass & Sub Bass
The KZ ZS10
 bass is very well resolved with punchy mid-bass but never boomy and sub-bass is profound but that does not get out of control. Their overall bass is greatly balanced with a rich and fun tuning but not an overblown style – still, expect an full-of-energy bass response that is far from conservative or humble.
Applying an EQ, their mid-bass will obtain an "energy bump" and sub-bass will go through an absolute makeover with monumental depth.
Knowledge Zenith has highly refined their sound in every one of their latest models; full and energetic bass is something that they have always nailed. The KZ ZS10 is a superior earphone in this audio range, being able to provide energetic and full-bodied bass without getting unrealistic.
During our extreme bass tests the KZ ZS10 handled up to 40% of a Fiio E12 Mont Blanc
maximum power while set to high gain, bass boost on and setting a custom basshead EQ. As a result, the KZ ZS10 became outrageously profound and punchy with even basshead rumble and impact above the Xiaomi Mi Pro HD
but behind the Top Ranked Basshead In-Ear Headphones like the:  Sony MDR-EX800st
, Sony MDR-EX650
, Pioneer SE-CX9
, Pioneer SE-CX8
, KZ ZSR, Senfer 4in1, BlitzWolf BW-ES1
, Xiaomi Mi In-Ear Headphone Pro
, Elecom EHP-CA3580
.
The 9/10 score for the bass response of the KZ ZS10 does not represent a basshead-styled lower frequency or a stronger impact than the previous models but for their excellent balance, not invasive and still punchy and deep mid-bass and sub-bass. We are aware that many of our readers like to believe that a higher score in our "Bass & Sub-Bass" category means stronger bass but this is not always the case, as we explain in our Earphones Scores Comparisons Page.
Vent blocking effect: Fully blocking the 3 vent holes of the KZ ZS10 they will transform them into a super energetic and impacting sound with a humongous mid-bass and sub-bass. If you want to spicy up the sound signature of the KZ ZS10, without using an EQ, you can block the vent holes.
If you want the details: by blocking the vent holes, the KZ ZS10 will empower all the lower frequencies up to 300 Hz with, approximately, +3dB at 100 Hz, +3.5dB at 60 Hz, +4dB at 40 Hz, +4.5dB at 30 Hz and +5dB at 20 Hz – head down to our frequency response curve section of the review to see both frequency response graphs (with the vent holes blocked and without blocking them).

9/10 Vents Blocked

9.25/10  Vents Not Blocked
MORE: Earphones Amplification Power Comparison
MORE: Best Basshead Earphones
SEE ALSO: Best Fun Sounding Earphones Chart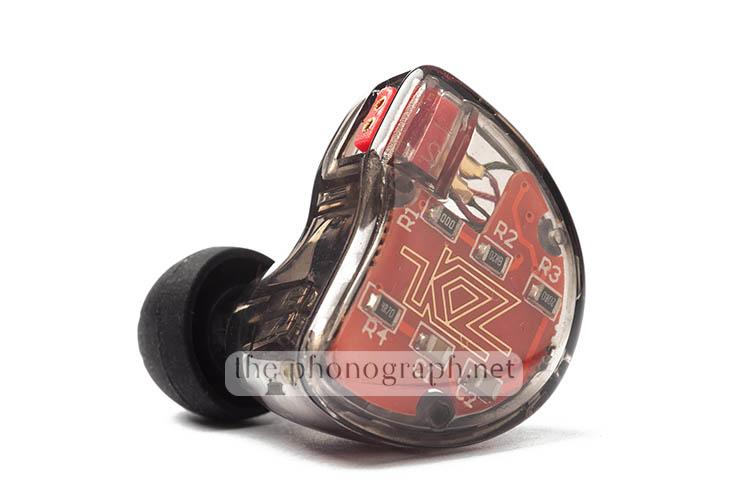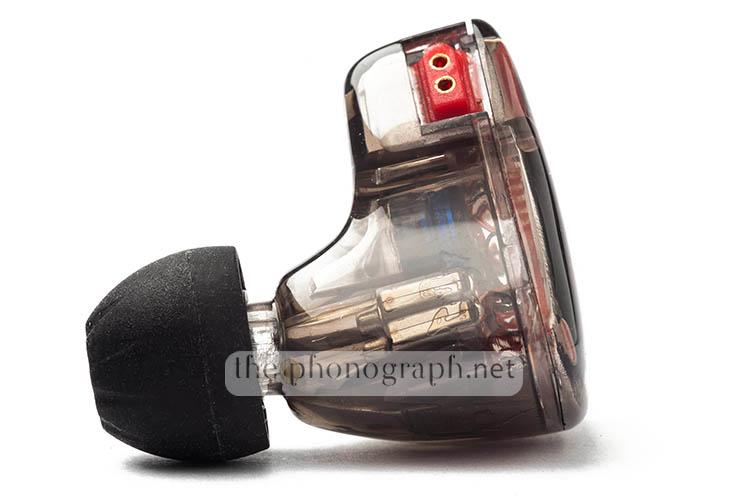 ---
M
Mids & Vocals
The KZ ZS10 mids are clear and enjoyable, with alive and present vocals that extend well from male up-to female vocals range. Mid-bass does not bleed excessively into lower mids nor onto lower vocals and there are no serious muffling or muddiness problems. Upper mids are certainly not rolled off, instead they are crisp but take into consideration that if you crank up the volume or depending on the track's higher mids intensity it will introduce harsh peaks.
Many times when brands try to simulate a pseudo-audiophile sound signature, they just cut-off bass making them sound thin, bass-anemic and also lacking warmth on the mids and vocals frequencies. On the rave of the Beats-hating trends, more demanding listeners have associated that strong bass is "bad sound" and that weak bass, cold and thin mids represent professional-level audio quality; which is a very misinterpreted concept of a monitoring flat sound signature. Flat signature does not equal to thin, cold mids and lacking bass response and seems that KZ has understood this by creating in the KZ ZS10 frequency response a respectable flat response that extends from the lower end range up-to most of their mids (besides higher mids), while not lacking body nor warmth. This flatter lower to middle frequencies may make normal listeners that are used to popular earphones (already boosted and too pre-eqed/pre-tuned earphones) perceive them somewhat recessed, truly they are an amazing gem with a great flat starting point to be fine tuned. To achieve their refined sound quality they might need some user-intervention, therefore, we expect some differing opinions sparking among experienced vs fresh listeners.
With a custom EQ, higher mids can be perfectly smooth out, removing every trace of harshness without becoming rolled-off or loosing too much of their clear sounding style. The peaks of the KZ ZS10 are present in the 2.5 kHz to 3.5 kHz, you can diminish them by dialing down the EQ's dB in that interval. Lower mids and lower vocals do not need a lot of intervention from an EQ but, if wanted, it can be applied and they will respond very well (be cautious and apply subtle modifications to this lower mids range)
Vent blocking effect: As we just explained in the "Bass & Sub-bass" section, the KZ ZS10 showed a tremendous lower frequencies change by intentionally blocking their vent holes. If, instead, you are unintentionally misplacing the headphones in your ears you could be possibly blocking most of the vent holes with your ear's surface and this could potentially give a mid-bass bleed boosting or more congested sound.

8.5/10 Vents Blocked

9/10  Vents Not Blocked
---
H
Highs & Treble
The KZ ZS10
highs are sufficiently bright and resolve a fair amount of detail, you will not have to struggle excessively to identify details of cymbals, violin's and harp's higher notes or from a piccolo. Piercing peaks can show up but sibilance is not a frequent issue – their peaking range, despite being an usual sibilance & harshness interval, it actually translates over some piercing peaks when extreme notes show in the lower treble range. Overall, despite the rolled-off highs they can provide a satisfactory relation between brightness and a non-too-forward sound – to some.
The same EQ that we just mentioned in the Mids & Vocals section can be applied to scale down any piercing appearance, moreover in the same EQ you can apply quite a lot of increment in the upper treble region and they will shine.
We find important to highlight that the KZ ZS10 have a very much higher volume output than previous KZ earphones, approximately 20% stronger than the KZ ZSR and KZ ZS6 and almost 40% to 50% more than the KZ ZS5.

8/10 Vents Blocked

9/10  Vents Not Blocked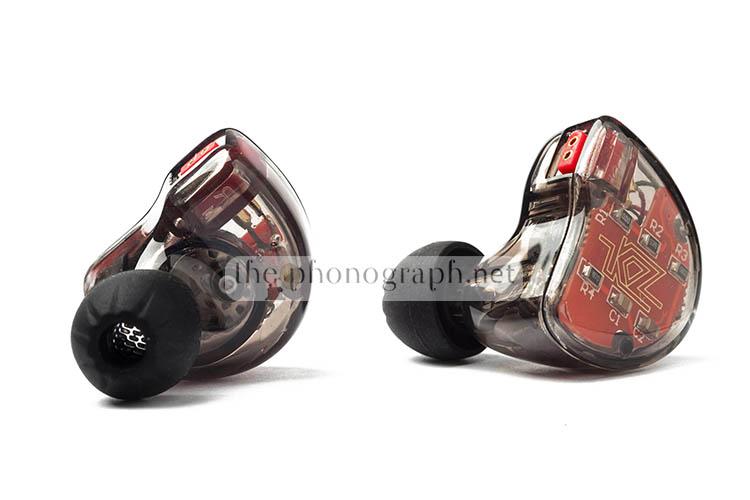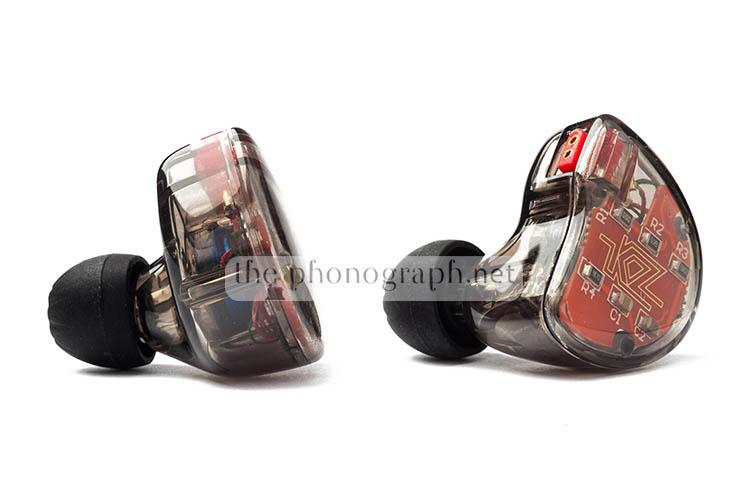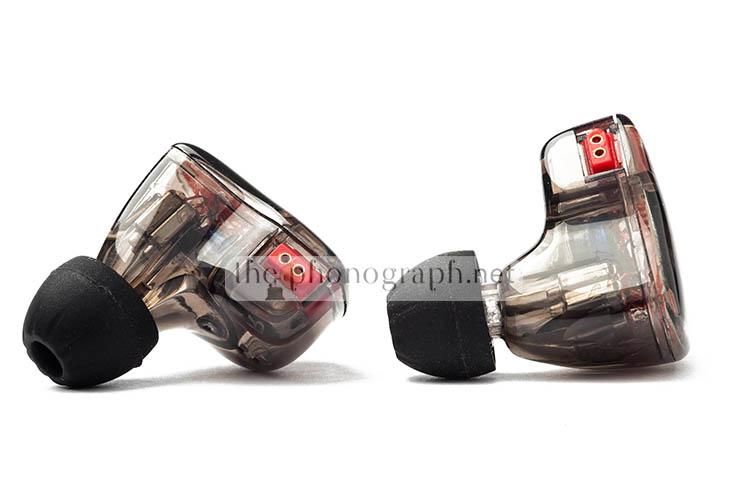 ---
SL
Sound Leak
The sound that leaks out of the KZ ZS10 is substantially under control, you will be able to listen to music at a moderate level and nearby people will not hear too much sound out of them.

8.25/10
MORE: Best Headphones for Libraries Chart
SEE ALSO: Best Earphones for Bed
---
SI
Sound Isolation
Noise isolation of the KZ ZS10 is noticeable, mostly if you are willing to set a moderate-high volume. At a low volume setting they will not be as efficient, they will provide a considerable amount of sound isolation that will be stronger than many average earphones but will not reach the isolation of headphones like the Xiaomi Mi Noise Cancelling Earphones, AUGLAMOUR RT-1, KZ ZS3
, or Jaybird Freedom
.

8/10
RELATED TO THIS: Active Noise Cancelling Headphones Reviews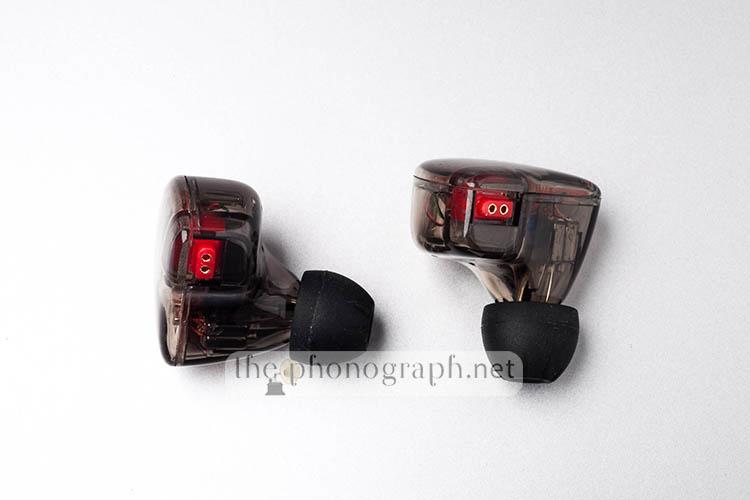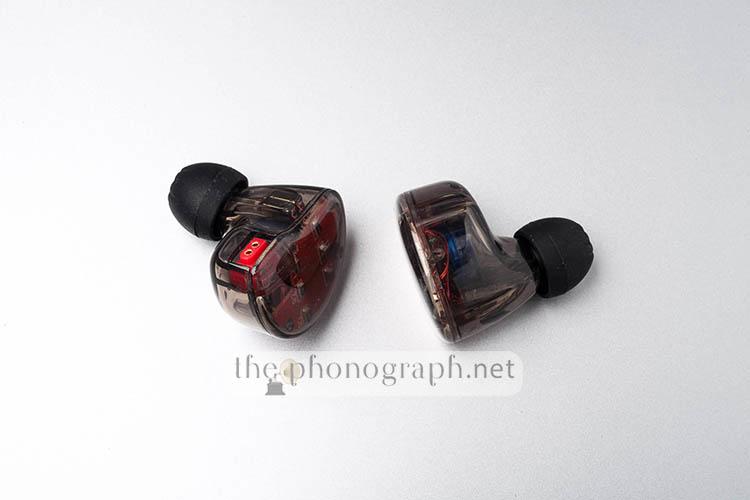 ---
C
Comfort
The comfort and fit of the KZ ZS10 is fantastic, despite having a footprint larger than the KZ ZS6, they offer a similar comfort level to the KZ ZST with their smooth housing's corners and curvy forms; there are no rough nor pointy edges. The KZ ZS10 can be used for long time without discomfort nor pain.
The superb cables of the KZ ZS10 have a memory cable section near the bi-pin connector that molds to be positioned perfectly behind and around the ears; this will make them extremely secure and snug.

9.25/10
RELATED: Best Earphones for Daily Commute
MORE: Most Comfortable In-Ear Headphones
---
EQ
Response to Equalization
The sound of the KZ ZS10 could be custom tailored thanks to their efficient response to equalization. Sub-bass was able to reach extreme depth, mids totally subdued any harsh peaks and highs removed most of their piercing peaks.

9.5/10
MORE: Editor's Picks Earphones Chart
MORE: Best Bang for the Buck Earphones
---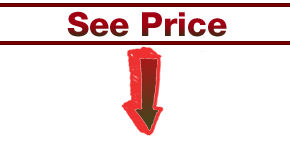 ---
D
KZ ZS10 Details and Inner Components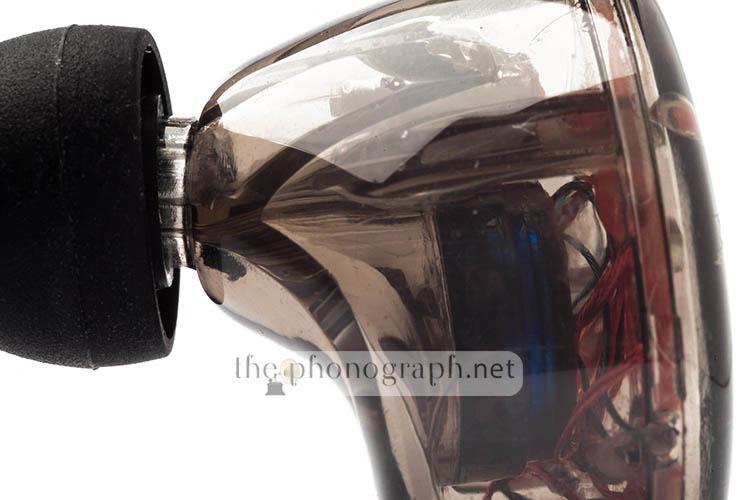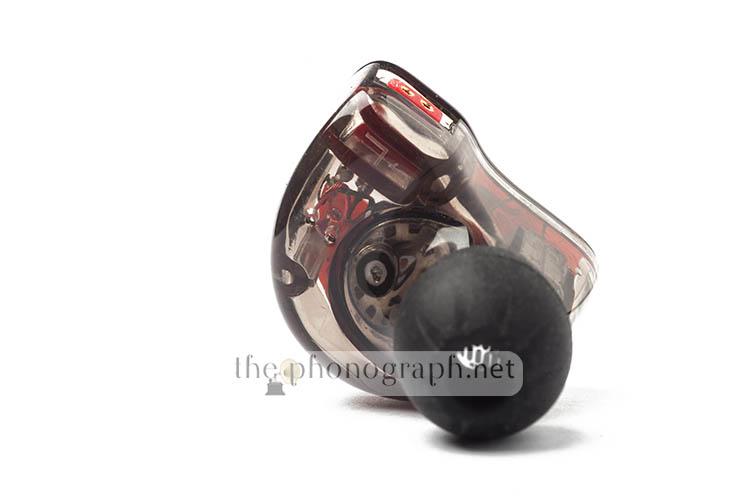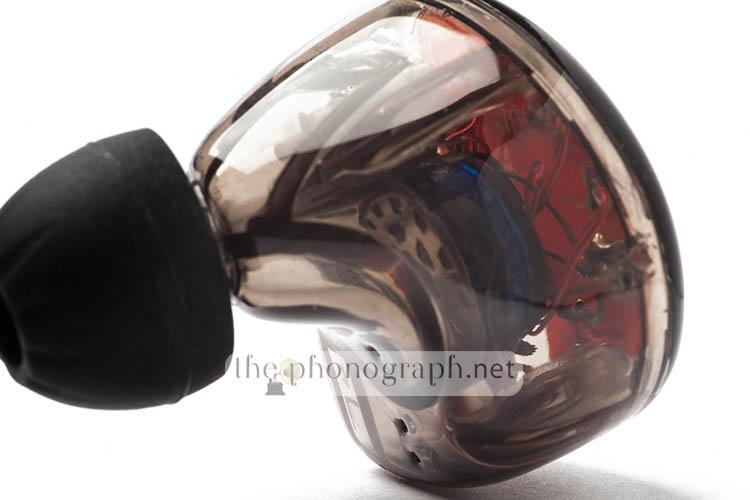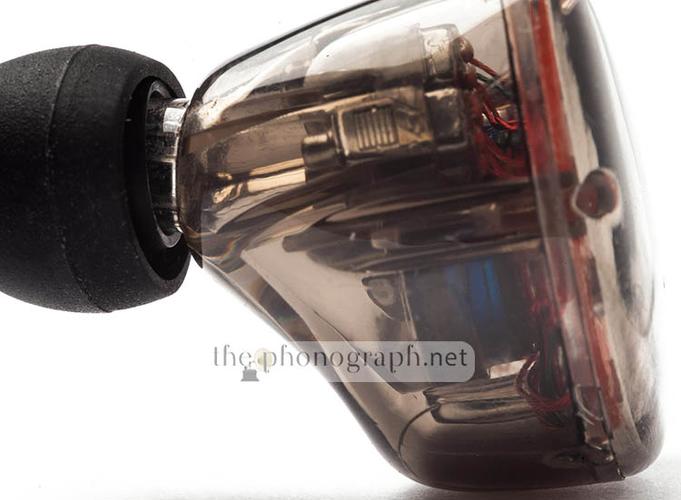 ---
CC
Cable Compatibility
The KZ ZS10 uses a detachable cable with a bi-pin 0.75 mm connector, like all the latest generation of KZ headphones. So far they made 2 variants of this connector, an angled one and a straight one; the KZ ZS10 uses the angled connector (also found in the KZ ZSR
, KZ ZST
, KZ ES3
, KZ ED12
, KZ ZST PRO
and in the KZ Silver-Plated Cable
, KZ Gold-Plated Cable
, KZ Bluetooth Cable
; the last 3 refer to the angled connector version)
We have decided to test out every cable from the past models with the KZ ZS10 and discover if they are compatible, even from those with the straight connector (KZ ZS6
, KZ ZS5
, KZ ZS3
)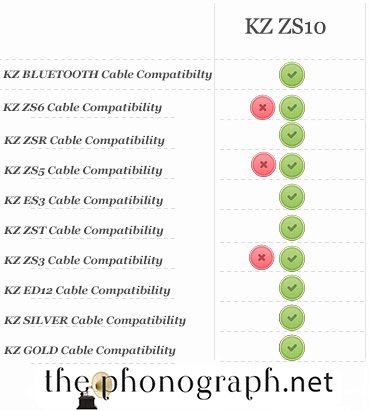 Note: As you can read from the chart above, every KZ cable with a straight connector has a ❌✅ in compatibility, this means that the connector fits and works with the KZ ZS10 but the fit is not deep and tight, therefore we do not recommended it.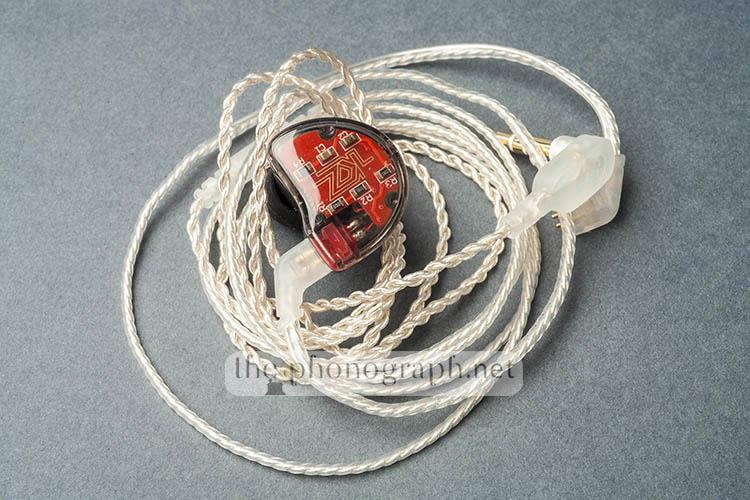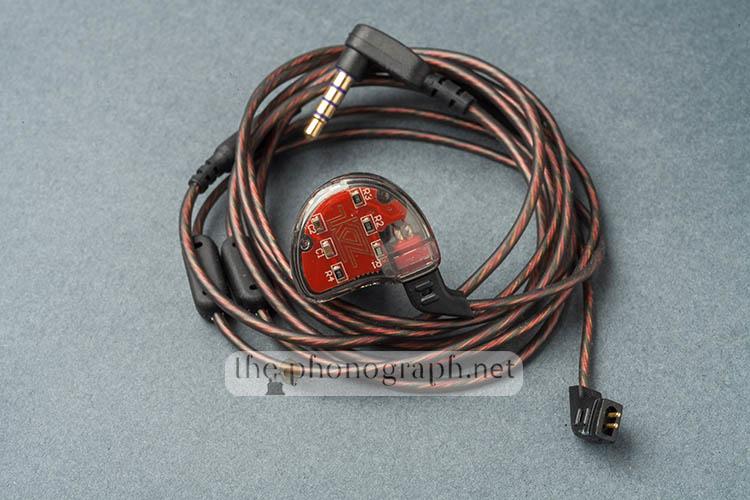 ---
Follow us:
Get the latest reviews on your favorite social network
---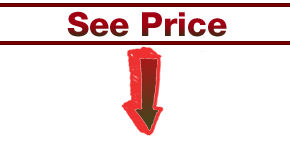 ---

Scores
KZ ZS10 Scores
Accessories -

7.5/10

Design -

10/10

Bass -

9/10

Mids -

8.5/10

Highs -

8/10

Sound Leak -

8.25/10

Sound Isolation -

8/10

Comfort -

9.25/10

Response to EQ -

9.5/10

Value for Money -

10/10
Summary
Note: The scores correspond to the "vents blocked" mode as most users will not be able to get the right fit to achieve the"vents not blocked" mode performance.

AWARDS
Pros
✅ Crisp higher mids, not-rolled off nor recessed at all
✅ Balanced lower frequencies
✅ Punchy, deep and full-sounding bass without getting over-boosted
✅ Clear mids, male vocals and female vocals
✅ Fair highs brightness and detail
✅ 5-driver hybrid headphone at the most insanely cheap price ever seen
✅ Excellent response to EQ and custom fine-tuning
✅ Comfortable fit
✅ Possibility to turn them into a Bluetooth headphone by buying the KZ Bluetooth Cables
✅ Hugely higher volume output (20% more than KZ ZSR and KZ ZS6 and 50% over the KZ ZS5)
✅ Detachable cables
✅ Great new cable, very noticeable upgrade from previous KZ models
✅ Costs 10 times less the price of similarly penta-driver prime-branded headphones
Cons
❌ Amount of accessories provided (as every other KZ earphone)
❌ Their much higher output capacity gives a possible volume margin to empower harshness
❌ Highs rolled-off
❌ Vent blocking can easily happen if misplaced and will introduce strong mid-bass bleed
Conclusion
The KZ ZS10 is a phenomenal in-ear headphone that sets the bar for high-end premium configuration at the lowest price in the market. If you were wondering if the KZ ZS10 sound like the KZ ZS6, KZ ZS5, KZ ZSR or if the extra drivers are a gimmick, we can assure you that none of these are true; the KZ ZS10 is a different beast, tuned differently than the other quad-driver and triple-driver models from KZ.
For their overall performance, capabilities and being the cheapest 5-driver hybrid headphone ever created and having a price-tag 10 times cheaper than other earphones with similar configuration the KZ ZS10 have won a very worthy place in the Best Bang for Buck Headphones Chart, their detachable cables system and robust plastics makes them now part of the Top Durable Earphones Chart, their exclusive 5-driver configuration and design ranks them in the Best Featured In-Ear Headphones and the Best Designed Headphones Chart. Moreover, being able to provide the same comfort level of the KZ ZST, the KZ ZS10 gained a place in the Most Comfortable Earphones Chart .
The KZ ZS10 is safely recommended to mostly anybody and to whoever wants to own a penta-driver hybrid earphone at an impossibly cheap price.
FIND ALL OUR: Earphones Reviews / In-Ear Headphones Reviews
MORE: Best Earphones Charts
---
Buy it from

:



---
KZ ZS10 Frequency Response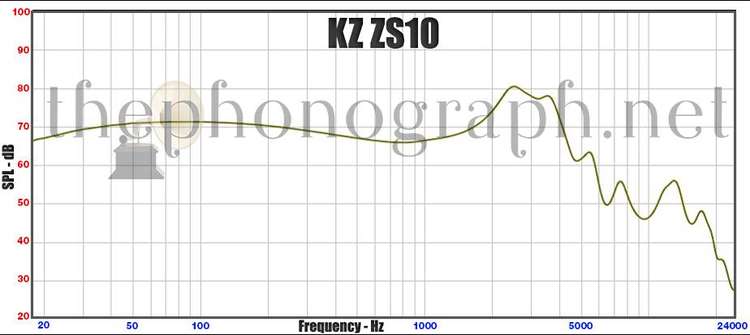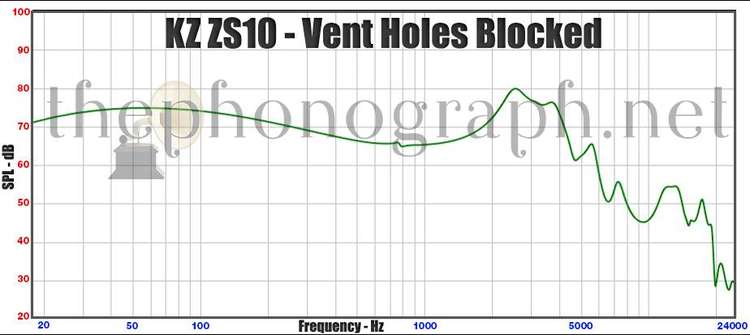 RECOMMENDED FOR YOU: Headphones Frequency Response Curves
SEE ALSO: KZ Headphones Frequency Response Curves
---
KZ ZS10 Technical Specifications
| | |
| --- | --- |
| Type | 5-Driver Hybrid |
| Driver Unit | 4 Balanced Armatures + 10mm dynamic driver |
| Sensitivity | 104 dB/mW |
| Power Capacity | Unknown |
| Impedance | 32 ohms |
| Frequency Response | 7-40,000Hz |
| Diaphragm | Unknown |
| Magnet |  Unknown |
| Cord | Y-type, round cord, detachable bi-pin |
| Cord Length | 1.2m |
| Plug | Stereo mini plug |
| Weight | Approx. 25g |
| Supplied Accessories | 3x Earphone tips; detachable bi-pin cable with 0.75 mm connector. |
MORE: Hybrid Earphones Reviews
MORE: Triple Driver Headphones Reviews
MORE: Quad Driver Earphones Reviews
MORE: Amazon Coupons & Deals
MORE:  Gearbest Coupons – Discounts – Deals – Promo Codes – Sales Deals
SEE ALSO: Banggood Coupons – Discounts – Deals – Promo Codes – Sales Deals
SEE ALSO: Aliexpress Coupons – Discounts – Deals – Promo Codes – Sales Deals
---
---
Photos
KZ ZS10 Photos
DISCLAIMER
We highly discourage anyone from trying to apply our testings to your own earphones, the risk of damaging or permanently breaking your iems is absolutely probable to happen. With our standardized equalization and amplification tests we push the limits of the earphones to the extreme. If anyway you decide to do so, we cannot be held responsible of the damage done to your equipment. Do it at your own risk.
---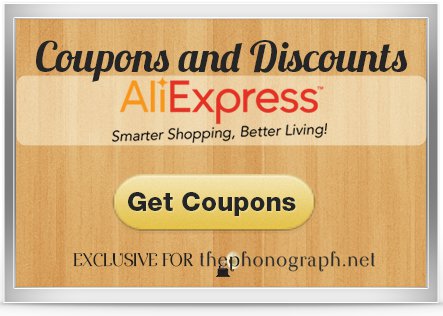 ---
RECOMMENDED
---
Found the Information Useful?
---
We hope you enjoyed this article. All the earphones reviews, earbuds reviews, headsets reviews, in-ear monitors reviews (iem), in-ear headphones reviews are made as objective and thorough as possible to provide our readers a way to choose the best earphones, earbuds, iem, in-ear monitors, headsets and in-ear headphones. By providing exhaustive information we allow our readers to even fine-tune their choices to select among the best budget earphones, best earphones for sports, best basshead earphones, best fun sounding earphones, most balanced earphones, least fatiguing earphones, most comfortable earphones, best looking earphones or even for the best cheap earphones to buy. Our resources offer: In-Depth Earphones Reviews, Earphones Scores Compared, an Earphones Size Comparison Tool, a sound frequency cheat-sheet, an Earphones Amplification Comparison Table, a brief audio glossary with the most frequent audio terms and audio definitions, and our Earphones Top Charts (covering the Top 10 Basshead Earphones, Best Bang for Buck Earphones, Top Sports Earphones, Best KZ earphones, Best bang for buck KZ earphones, Best basshead KZ earphones, Best KZ earphones for bass, Best KZ earphones for gaming, Best KZ earphones for sleeping, Best KZ earphones for working out, Best KZ earphones under $20, Best KZ earphones under $50, Best smallest KZ earphones, Top Balanced Earphones, Top Fun Sound Earphones, top smooth sounding earphones), Best Xiaomi Headphones, Best Xiaomi Earphones for Bass, Best Xiaomi Headphones under $50, Best Xiaomi Headphones under $20, The Best Xiaomi Wireless Headphones, Best Bang for Buck Xiaomi Headphones, Best 11.11 Deals and Coupons – Aliexpress – Gearbest – Banggood, Black Friday Coupons and Deals, Aliexpress Anniversary Sale Coupons and Deals, Cyber Monday Coupons and Discounts, Black Friday Coupons Aliexpress, Gearbest, Banggood, Amazon Coupons Discounts Deals Promo Codes Sales, ALIEXPRESS Coupons and Promo Codes – Exclusive Discounts