---
KZ ZSR
| 2 Balanced Armatures | 10 mm Driver |
---



 
---
? The KZ ZSR Review is up! We have just finished reviewing the KZ ZSR, the first triple driver hybrid earphone
from KZ (Knowledge Zenith) and the first KZ model of 2018.
The KZ ZSR might had been the most teased model from KZ ever since, the model's rumors had been around since early 2017 with little to no official information and all sort of rumors about the KZ ZSR technical specifications.
Almost 2 months before any public appearance and purchase availability of the KZ ZSR, ThePhonograph.net was the first website to share with it's readers the news about the official announcement of the KZ ZSR triple driver model with original images from the brand, technical specs and estimated selling price.
Now, we are the very first to offer a full in-depth review of the KZ ZSR for our daily readers.
The KZ ZSR are part of the latest generation of KZ earphones which include the:
The main difference of the KZ ZSR with all the other models from the brand, is that the KZ ZSR features the very first triple configuration with 2 balanced armatures and 1 dynamic driver on any Knowledge Zenith earphone. This type of hybrid configuration is something that usually belongs to premium in-ear monitors that cost a lot of money but KZ was able to offer it at groundbreaking budget price even making the 1MORE Triple Driver
seem expensive in comparison (the ultra famous budget-friendly in-ear headphone with a triple hybrid driver configuration).
The housings of the KZ ZSR have a curvy shape that is in-between the KZ ES3, KZ ZST and KZ ZS3 but with a design mostly inherited from the KZ ZS3. The housings, essentially, have the outer section somewhat similar to the KZ ZST and the rest seem like a less curve-full KZ ZS3 with noticeably longer and wider nozzles. The KZ ZSR durability feels solid and by having housings with the same plastics quality of the KZ ZST and KZ ES3, they are robustly constructed.
Four colors are available for the KZ ZSR but the green one is the only one that is translucent (very), you will see all the inner components easily, for example the dynamic driver is obviously recognizable at first sight and if you remove the eartips you will perfectly see the 2 balanced armatures placed inside the nozzles, near the very end.
The KZ ZSR, much like every other latest model from KZ (except the KZ ZSE), have a detachable bi-pin cable and a custom IEM wearing style. Something highly useful of KZ earphones with repleacable cables is that they can be easily transformed into a wireless Bluetooth earphone by simply buying the KZ Bluetooth cable
that costs less than a breakfast and can be used on any KZ ZST, KZ ZS6, KZ ZS5, KZ ES3, KZ ZST Colorful, KZ ZS3, KZ ED12 and KZ ZSR (just be aware that you need to buy the corresponding angled or straight connector version according to the KZ model)
The cable of the KZ ZSR is rounded, very rubberized and has a memory cable section near the bi-pin connector that can be custom-shaped to fit your ears perfectly. KZ has used a very copper-colored cable on most of their earphones, this time they opted for a cleaner, more polished looking alternated copper and silverish-white coloring. The cable bifurcation and the 3.5mm plug section are made of plastic with a rubberized texture as on many other KZ earphones and the mini stereo plug has a 90 degree angle, that many users greatly appreciate. The KZ ZSR uses the same angled bi-pin cable connector type as the KZ ES3, KZ ZST Pro/Colorful, KZ ZST and KZ ED12 and not the straight one that comes with the KZ ZS6, KZ ZS5 and KZ ZS3.
The detachable cable holds an inline microphone and 1-button remote control that enables the possibility to play/pause music, skip tracks and answer/reject calls.
Our KZ ZSR soundtests will show if the first hybrid triple driver from KZ is a capable earphone.
The KZ ZSR is fully compatible with any Android and Apple devices (having a 3.5mm headphone jack).
Much like what was seen with the release of the KZ ES3 (the latest hybrid model with 1 balanced armature and 1 dynamic driver), the KZ ZSR, initially, can only be purchased from Gearbest. UPDATE: The KZ ZSR can now be bought on Aliexpress too on these 2 links: KZ ZSR (link 1), KZ ZSR (link 2)
You can buy the KZ ZSR microphone-included version or mic-less version in:
KZ ZSR red (to this date, not in stock)
KZ ZSR white (to this date, not in stock)
Discount available for the KZ ZSR valid for a very limited time, get the deal by clicking the green button below
KZ ZSR Flash Deal
Limited time offer
KZ ZSR Flash Deal
Limited time offer
FIND ALL: Earphones Scores Compared
MORE: KZ In-Ear Headphones Reviews
SEE ALSO: Headphones Technical Specifications
---
KZ ZSR - Review
Tests & Scores
W
Weight
KZ ZSR weight in Ounces and KZ ZSR weight in grams. The KZ ZSR have been weighted with and without their cables.
MORE: In-Ear Headphones Weight Comparison
SEE ALSO: Earphones Size Comparison
---
A
Accessories & Packaging
The KZ ZSR unboxing results in 3 pair of eartips, the detachable bi-pin cable. The packaging of the KZ ZSR is the same as the one found with the KZ ZS6, KZ ES3, etc, which is a white small sliding box with a clean and minimalist style that resembles a lot to the packaging of some Xiaomi earphones that we have reviewed such as the Xiaomi Mi Hybrid Pro HD
and the Xiaomi Mi Active Noise Cancelling In-Ear Headphones
.

7.5/10
---
B
Bass & Sub Bass
The KZ ZSR bass is highly energetic and fun. Mid-bass has a very strong punch able to make happy any listener that enjoys lively and powerful bass and their lower bass frequencies can reach any required depth on-demand. The bass coming from this triple driver earphone is fantastically fun and is able to remain under a fair amount of control without making the whole sound signature muffled or sounding boomy but at the same time will keep up with any bass-intensive track or genre without breaking a sweat.
Applying an EQ, their mid-bass and sub-bass gets an immense increase of their punch and depth capabilities.
During our extreme bass tests the KZ ZSR handled 49% of the maximum power of a Fiio E12 Mont Blanc
(custom basshead EQ, bass boost, high gain). These high-stress tests made the KZ ZSR gain an insane amount of mid-bass punch and adding a crazy depth to their sub-bass, reaching basshead-worthy rumble and impact way above the KZ ATE
and Xiaomi Mi Hybrid Pro HD, still above the KZ ZST Colorful, Xiaomi Mi Quantie Pro Hybrid
, BlitzWolf BW-ES1
, AUKEY EP-C3
and below the Senfer 4in1, Sony MDR-EX650AP
, Pioneer SE-CX8
and Sony MDR-EX800st
.

8.75/10
MORE: Earphones Amplification Power Comparison
MORE: Best Basshead Earphones
SEE ALSO: Best Fun Sounding Earphones Chart
---
M
Mids & Vocals
The KZ ZSR mids are clearly warm and have sufficiently clear/alive sounding lower vocals but, still, lower mids exhibit the presence of some mid-bass bleeding into them. Higher mids are crisp, yet not overdone by keeping their higher peaks free of any harshness and at the same time not sounding rolled-off. Their degree of mid-bass bleed will make lower vocals somewhat congested at specific occasions (depending on each user's level of critical listening demand).
Normal listeners will welcome their warm, cozy sounding and full-bodied mids as well as the non-fatiguing higher mids style.
With an EQ, mids benefit from a great improvement of their lower mids by removing almost every trace of mid-bass bleed, highly clearing up lower vocals and lower mids and remaining free of boxy, thin and tinny sounding mids. Higher mids remain under control with the same harshness-free sound as before.

8.25/10
---
H
Highs & Treble
The KZ ZSR highs are bright enough and are able to resolve a good amount of detail. Piercing highs are usually not present unless a very extreme high note shows up, sibilance will show up depending on the track being listened to.
Using an EQ, highs gain a lot of brightness and a very noticeable amount of extra detail is resolved. Piercing highs do not get empowered but sibilance will get stronger.
Our unit had an odd decrease in response from 3900 Hz to 4500 Hz with it's trough/lowest-dip at 4200 Hz with a -35dB response (same response on both earpieces), we are guessing that this strange behavior could be a partially defective balanced armature or simply a design decision from KZ to reduce the +/- 4000 Hz frequencies that can be perceived as disturbing if strong, but seems like controversy-generating decision. You can see the resulting frequency response curve from our measurements later below on this same review.
Nevertheless, it is extremely important to emphasize that this response dip could only be an impediment for very specific critical listeners or die-hard audiophiles, any other listener will hardly ever notice the trough and most probably will even benefit from lower-fatiguing peaks.

8/10
---
SL
Sound Leak
The sound leaking out of the KZ ZSR will be hearable by nearby people if you set your volume at anything above moderate. If you are intending to use it as a daily commute earphone they will not be a big disturbance but if you are planning to use it in situations that require an almost absolute silence (like libraries) you will probably be better with an earphone like the KZ ATE
, DZAT DF-10
, Rock Zircon
or KZ ED4
.

6.75/10
MORE: Best Headphones for Libraries Chart
SEE ALSO: Best Earphones for Bed
---
SI
Sound Isolation
Noise isolation of the KZ ZSR is quite good with the capacity of offering an efficient isolation from surrounding noise without the need of setting dangerously-high volume levels.

8/10
---
C
Comfort
As we pointed out during the introduction of this review, the form factor of the KZ ZSR's housings greatly resembles to the KZ ZS3
. Despite the similarities, the KZ ZSR has a different fitting position and deeper, wider nozzles. These long and wide nozzles and the curvy and protruding sections of the housings add up to their secure fit and tightness. Fair to say that people with smaller than average ears and fairly narrow ear canals could find some discomfort after a while.

8/10
RELATED: Best Earphones for Daily Commute
MORE: Most Comfortable In-Ear Headphones
---
EQ
Response to Equalization
A great response to every EQ applied was shown during our KZ ZSR soundtests, bass could be transformed into a bass-lover earphone with a highly punchy and deep response and even into a basshead impacting contender if properly handled by bassheads with advanced experience in custom equalizing, extreme amplification, etc. Mids benefited from very clear sounding lower mids and lower vocals while higher mids did not get harsh at all. Highs gained a strong amount of brightness and detail yet remained fairly non-fatiguing without increasing the strength of piercing peaks but sibilant highs got very noticeable.

9.5/10
MORE: Editor's Picks Earphones Chart
MORE: Best Bang for the Buck Earphones
---
BUY IT AT: 


 
---
KZ ZSR Flash Deal
Limited time offer
KZ ZSR Flash Deal
Limited time offer
---
Follow us:
Get the latest reviews on your favorite social network
---

Scores
Accessories -

7.5/10

Design -

10/10

Bass -

8.75/10

Mids -

8.25/10

Highs -

8/10

Sound Leak -

6.75/10

Sound Isolation -

8/10

Comfort -

8/10

Response to EQ -

9.5/10

Value for Money -

10/10
Summary

AWARDS
Pros
✅ Energetic bass, punchy and deep

✅ Warm and cozy sounding mids and lower vocals

✅ Non-harsh higher mids yet not rolled-off

✅ Crisp highs with good detail and no piercing peaks

✅ Secure fit, if fit properly

✅ Excellent response to equalization

✅ Detachable and replaceable cables

✅ Possibility to transform them into a wireless Bluetooth earphone by purchasing the KZ Bluetooth cable

✅ Insanely cheap price for a triple driver hybrid earphone with detachable cables
Cons
❌ Sound leak might be somewhat higher than some average earphones

❌ Sibilant highs can show up at certain moments

❌ Mid-bass bleed is present

❌ At times, mids could sound somewhat congested for very demanding listeners (with an EQ their mids sound great)

❌ For audiophiles or nitpicky listeners, the 4200Hz trough (if our unit is not a defective one) could be something to think about; for everyone else this will never be noticed nor heard
Conclusion
The KZ ZSR (first triple driver from KZ) has shown a very good overall performance at an ultra afforadable price. Their overall sound is fun and well resolved with strong bass, clear lower mids, crisp higher mids and sufficiently bright and detailed highs.
With the resulting performance, pros, cons and personality shown and explained through out our review we can safely recommended the KZ ZSR to listeners that enjoy warm and cozy mids, energetic bass and that welcome some brightness and detail in their highs or to any KZ ZS5 owner that wants a similar sound style but less harsh peaks.
FIND ALL OUR: Earphones Reviews / In-Ear Headphones Reviews
MORE: Best Earphones Charts
---
Buy it from

:


 
---
Discount available for the KZ ZSR valid for a very limited time, get the deal by clicking the green button below
[
KZ ZSR Flash Deal
Limited time offer
KZ ZSR Flash Deal
Limited time offer
---
KZ ZSR Frequency Response
RECOMMENDED FOR YOU: Headphones Frequency Response Curves
SEE ALSO: KZ Headphones Frequency Response Curves
---
KZ ZSR
| | |
| --- | --- |
| Type | Triple Driver Hybrid |
| Driver Unit | 2 balanced armatures + 10mm DD |
| Sensitivity | 107dB/mW |
| Power Capacity | Unknown |
| Impedance | 22 ohms |
| Frequency Response | 10-40,000Hz |
| Diaphragm | Unknown |
| Magnet | Unknown |
| Cord | Y-type, round detachable cord (bi-pin connector) |
| Cord Length | 1.2m |
| Plug | Stereo mini plug |
| Weight | Approx. 21g |
| Supplied Accessories | 3x Earphone tips; detachable bi-pin cable |
MORE: Hybrid Dynamic Driver Earphones Reviews
MORE: Amazon Coupons & Deals
MORE:  Gearbest Coupons – Discounts – Deals – Promo Codes – Sales Deals
SEE ALSO: Banggood Coupons – Discounts – Deals – Promo Codes – Sales Deals
SEE ALSO: Aliexpress Coupons – Discounts – Deals – Promo Codes – Sales Deals
---
Photos
DISCLAIMER
We highly discourage anyone from trying to apply our testings to your own earphones, the risk of damaging or permanently breaking your iems is absolutely probable to happen. With our standardized equalization and amplification tests we push the limits of the earphones to the extreme. If anyway you decide to do so, we cannot be held responsible of the damage done to your equipment. Do it at your own risk.
---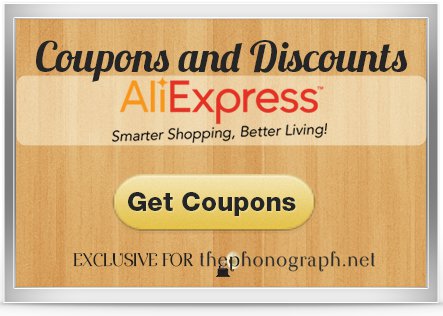 ---
RECOMMENDED
---
Found the Information Useful?
---
We hope you enjoyed this article. All the earphones reviews, earbuds reviews, headsets reviews, in-ear monitors reviews (iem), in-ear headphones reviews are made as objective and thorough as possible to provide our readers a way to choose the best earphones, earbuds, iem, in-ear monitors, headsets and in-ear headphones. By providing exhaustive information we allow our readers to even fine-tune their choices to select among the best budget earphones, best earphones for sports, best basshead earphones, best fun sounding earphones, most balanced earphones, least fatiguing earphones, most comfortable earphones, best looking earphones or even for the best cheap earphones to buy. Our resources offer: In-Depth Earphones Reviews, Earphones Scores Compared, an Earphones Size Comparison Tool, a sound frequency cheat-sheet, an Earphones Amplification Comparison Table, a brief audio glossary with the most frequent audio terms and audio definitions, and our Earphones Top Charts (covering the Top 10 Basshead Earphones, Best Bang for Buck Earphones, Top Sports Earphones, Best KZ earphones, Best bang for buck KZ earphones, Best basshead KZ earphones, Best KZ earphones for bass, Best KZ earphones for gaming, Best KZ earphones for sleeping, Best KZ earphones for working out, Best KZ earphones under $20, Best KZ earphones under $50, Best smallest KZ earphones, Top Balanced Earphones, Top Fun Sound Earphones, top smooth sounding earphones), Best Xiaomi Headphones, Best Xiaomi Earphones for Bass, Best Xiaomi Headphones under $50, Best Xiaomi Headphones under $20, The Best Xiaomi Wireless Headphones, Best Bang for Buck Xiaomi Headphones, Best 11.11 Deals and Coupons – Aliexpress – Gearbest – Banggood, Black Friday Coupons and Deals, Aliexpress Anniversary Sale Coupons and Deals, Cyber Monday Coupons and Discounts, Black Friday Coupons Aliexpress, Gearbest, Banggood, Amazon Coupons Discounts Deals Promo Codes Sales, ALIEXPRESS Coupons and Promo Codes – Exclusive Discounts