---
OLLO Audio S5X
| 50 mm Dynamic Driver | Open-Back | Wooden |
---

---
OLLO Audio S5X, the newest flagship headphone from OLLO Audio, for audio professionals.
The OLLO S5X is an open-back, over-ear headphone and a specific model intended for immersive binaural & spatial mixing.
Many years ago we reviewed the 2 headphones that were available on OLLO's catalog (the OLLO S4 and OLLO S4R), which both proved to be exceptional headphones for professional mixing/recording and even for audiophile use.
Throughout the years the S4 and S4R family evolved into the S4X and S4R 1.3 versions and the newer OLLO S5X.
With the introduction of this new and renovated line, OLLO made a creative jump into an unique feature that has not been previously seen on other professional headphones. This innovative feature is a full-fledged dedicated calibration for the headphone that you get in a calibration-VST ecosystem, which is specifically and manually measured and calibrated by OLLO – you will even get a certificate of calibration for your headphone and serial number signed by the OLLO staff that personally took care of the calibration of your unit.
FIND ALL: Headphones Scores Compared
MORE: Headphones Reviews
MORE: Best Headphones & Earphones Charts
---
OLLO Audio S5X Review
Tests & Scores
---
---

---
---
---
OLLO Audio S5X Scores

Scores
Accessories -

10/10

Design -

9.5/10

Build -

10/10

Bass -

9.5/10

Mids -

9.5/10

Highs -

10/10

Comfort -

9/10

Features -

10/10

Response to EQ -

10/10

Value for Money -

10/10
Summary
Pros
✅ Exceptional imaging and spatial performance
✅ Balanced
✅ Software/hardware custom calibration per unit
✅ Unique pro-grade calibration system
✅ Premium components
Cons
❌ Audiophiles might misinterpret the sonic effects of the calibration
❌ Heavy
Conclusion
The OLLO Audio S5X is an innovative headphone that should be seen as a tool for working professionals, audio engineers and producers needing a highly accurate monitor for spatial mixing.
If you are a hardcore audiophile looking for an unique open-back headphone with impressive performance, the S5X will also be a phenomenal choice.
---
A
Accessories & Packaging
The unit comes inside an environmentally friendly packaging that include inside:
• Protection pouch/case
• OFC core cable with silicone finish
• 3.5mm to 1/4 inch adapter
In addition to the physical accessories, you will receive links to download your USC VST plugin and the manual calibration file for your unit.

10/10
---
QC
Construction Quality & Build
The OLLO S5X is equipped with CNC American Walnut wooden earcups that hold inside 50mm neodymium dynamic drivers (PET 25u membrane, 2 layered coil, 50 ohms) and aluminum back plates.
As soon as you get the headphone in your hands you notice the rugged and premium construction of the S5X.
With replaceable earpads and a fully serviceable headband and structure, owners of the OLLO S5X can rest assured that if needed, you will able to "repair" your headphone without needing to buy a new unit.
The brand has always made use of a serviceable-friendly policy using reachable screws and intuitive assembly/disassembly of the unit; the OLLO S5X is no exception here.
Moreover, inside the earcups, OLLO has equipped a SATTI acoustic mesh that is specialized for controlling the airflow of the driver (consequently helping the smoothness of lower frequencies and the separation of the lower midrange)

10/10
SEE ALSO: Amazon Coupons & Deals
RECOMMENDED: Aliexpress Coupons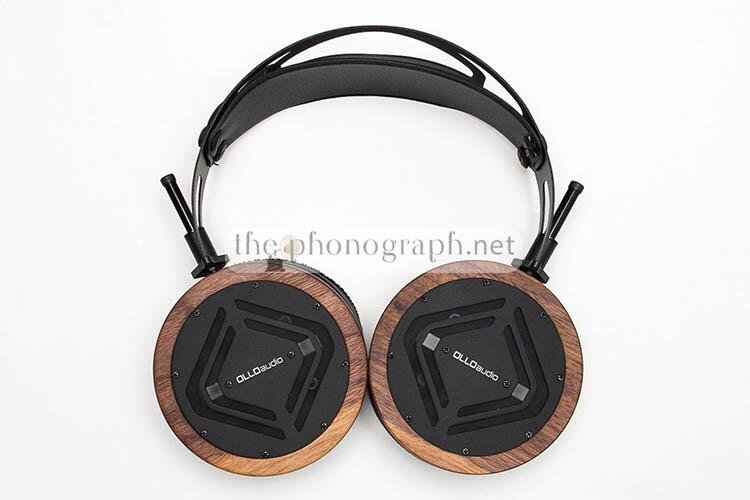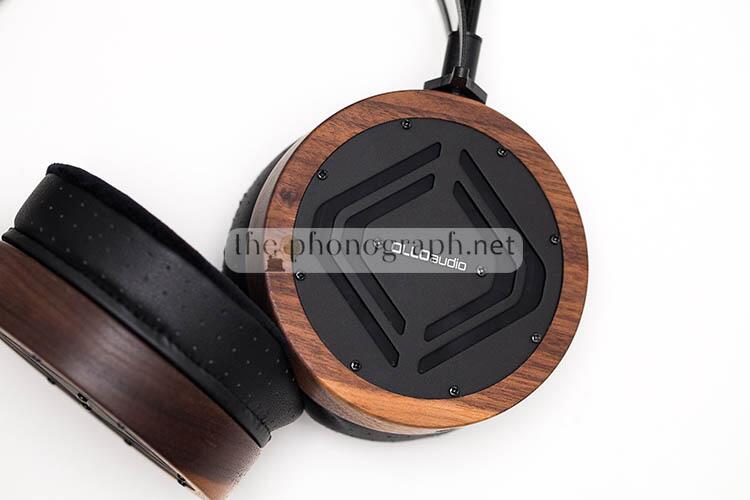 ---
Cal
Calibration
You might be wondering how do you access this calibration and how does it work.
OLLO will provide you with a custom calibration file in .xps format and a VST plugin (called USC plugin) to be used inside any modern DAW and loaded with your specific calibration file. This VST plugin was done in conjunction with an industry leader audio plugins company (Waves Audio), and extending the compatibility of your custom-calibration file to be used with other plugins from Wave, like the Waves NX VSTs and VST with room emulations and head tracking. Therefore, you will be able to use your calibration file with the USC VST given by OLLO or purchase and use the Waves NX VST (just be aware that, if you own both VST, you should only use 1 at a time with the calibration file and not with both at the same time)
This calibration system is not meant to act as a bass/treble boosting EQ nor even a calibration aimed for audiophiles; instead, this is a fine-tuned calibration dedicated for working professionals like audio engineers and producers that need the pinpoint precision in their monitors and have an accurate headphone-speaker match for analysis and mixing without sound discrepancies – the OLLO calibration system provides a 1dB tolerance to their flat tuning to their proprietary calibration curve while their headphones without the calibration are tuned to 2dB tolerance.
OLLO highlights that there are no drastic frequency response retuning through the calibration file, to avoid confusing audiophiles that might wrongly expect a noticeable sonic retuning and sound profile.
If you are already an owner of any recent S5X, S4X and S4R headphones (S4, S3, S4R 1.0), you can upgrade your headphone purchasing the calibration system for your specific unit.
If you buy a new OLLO headphone it will come already bundled with the USC and calibration system.
---
VST
USC & Plugin
To see if there were any compatibility or usability problems we tested both the USC plugin and Waves NX (in combination with the calibration file) with Ableton Live, Image Line FL Studio, Akai MPC2, Native Instruments Komplete Kontrol 3, Native Instruments Maschine 2, Steinberg Cubase and Reason Suite.
Both the USC VST and Waves NX plugins worked without issues with most of the DAWs that we tested, with the exception of the Waves NX with FL Studio and USC with Akai MPC2 and Reason.
Allowing total freedom for audio professionals to use with their DAW of preference and even live performance and integration with, Akai/MPC and Native Instruments hardware (through their PC software)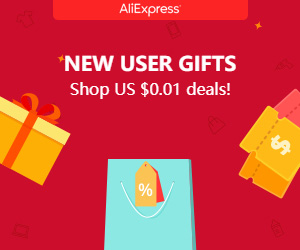 If you are thinking about skipping the Waves NX plugin, you might want to think it twice as the "upgrade" that you get with the S5X when used with the NX VST is truly massive.
Waves NX plugin will enable users to access:
• Headphone EQ through the calibration file
• Head tracking – live spatial sonic response to your head position tracked through any external camera (like a webcam) or by the dedicated Bluetooth NX tracker, purchasable at OLLO Audio. The tracking is responsive to 3D movement in XYZ axis plus yaw, pitch and roll movements
• Head modeling – feature that allows the effects to be personalized specifically to your own head dimensions
• Room ambience control
• Speaker position control in both frontal and rotational movements with a range of 180 degrees
---
B
Bass & Sub Bass
Results of our audio analysis tests correspond at the performance showed when used in combination with the calibration file.
As the calibration file is not intended to be a typical re-tuning/re-equalization as seen for music listening headphones, some audio-enthusiasts might expect a radical sound signature modification; instead, the calibration file showed a more subtle difference that will need some auditory expertise to note it.
When running the S5X through our tests, we considered that the sonic effects with the calibration file were significantly noticeable to our ears with a well-worth improvement over the general sound signature, extension, detail and separation.
Therefore, we proceeded to do all our standardized tests orientated for music listening with the calibration file applied through Waves NX; USC was also tested to see the performance and effects but Waves NX provided a better and more advanced control – "EQ Solo" was active and all other features were disabled for the audio tests (like head tracking, room ambience and speaker position)
The lower frequencies of the OLLO S5X responded with a mid-bass and sub-bass extension and reach that is difficult to achieve by open-back headphones.
On top of that, the S5X shows no unbalanced boosting over neither mid-bass nor sub-bass, resulting in full, deep and accurate lower frequencies reproduction, without additional "seasoning".
As a purely music listening headphone, the OLLO S5X will, actually, also provide a bass quality and profile that will be loved by audiophiles.

9.5/10
MORE: Best Basshead Earphones
SEE ALSO: Best Fun Sounding Earphones Chart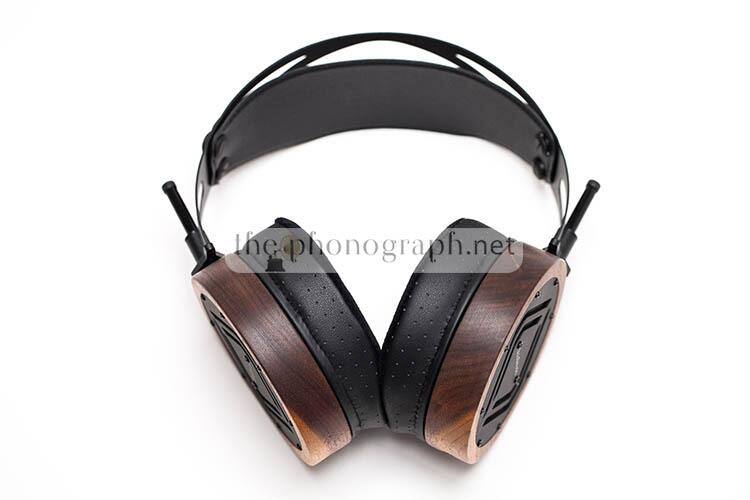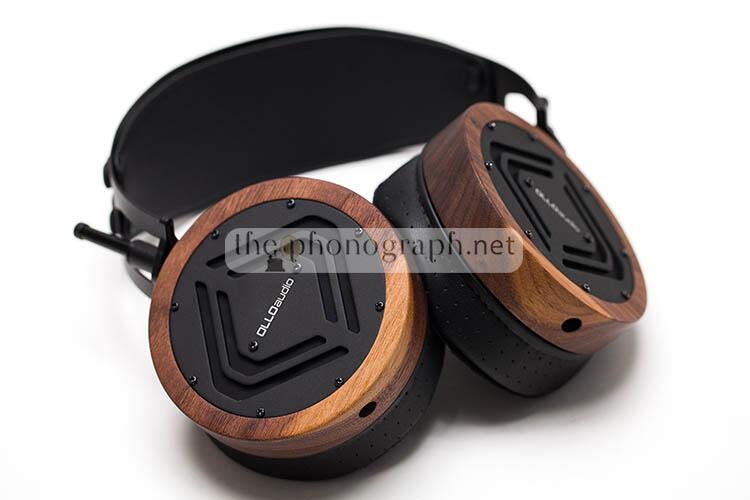 ---
M
Mids & Vocals
The OLLO Audio S5X exhibits a polished, warm midrange with full-bodied male and deep-pitched vocals that are able to offer confident presence without getting over-powered by mid-bass nor sounding shy and laid back.
As a matter of fact, the separation between the lower midrange and mid-bass is finely tuned to bring up both responses without overstepping nor competing with each other.
Congestion, mid-bass bleed and other typical problems of the midrange tuning is not a challenging area to be controlled by the OLLO S5X.
Similar to their lower midrange performance, the upper mids provide a well-balanced response that can offer alive female vocals, clean crispness and defined upper mid notes, yet never becoming harsh.

9.5/10
---

---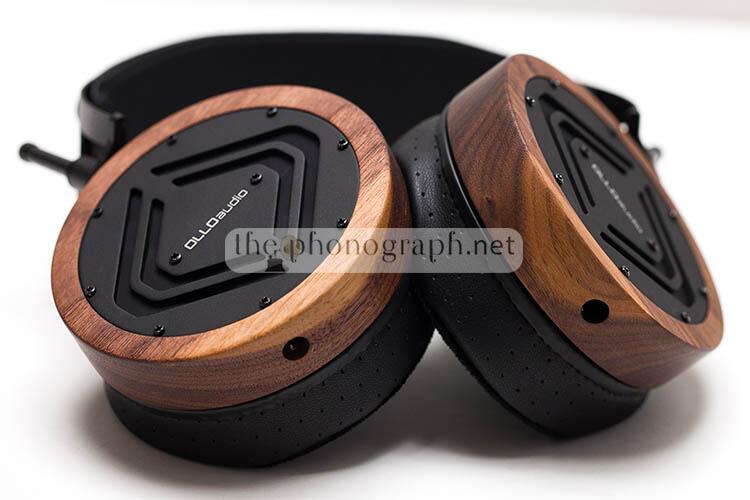 ---
H
Highs & Treble
Highs and treble are other ranges that have been carefully crafted on this OLLO model.
The upper end on the OLLO S5X results in a headphone responding with an even and harmonically coherent sound that can be proficient at resolving fine detail.
You can expect an excellent balance and ratio of brightness:detail while keeping fatiguing spikes under fair control where piercing peaks are rarely ever heard, yet with some sibilance but within a tolerable intensity.
Moreover, the OLLO S5X can reach unprecedented levels of imaging and spatial representation that can be fine controlled when used in combination with the Waves NX plugin and calibration file – of course, this is a mixing and production scenario more than a normal music listening scenario.

9.75/10
MORE: Editor's Picks Earphones Chart
MORE: Best Bang for the Buck Earphones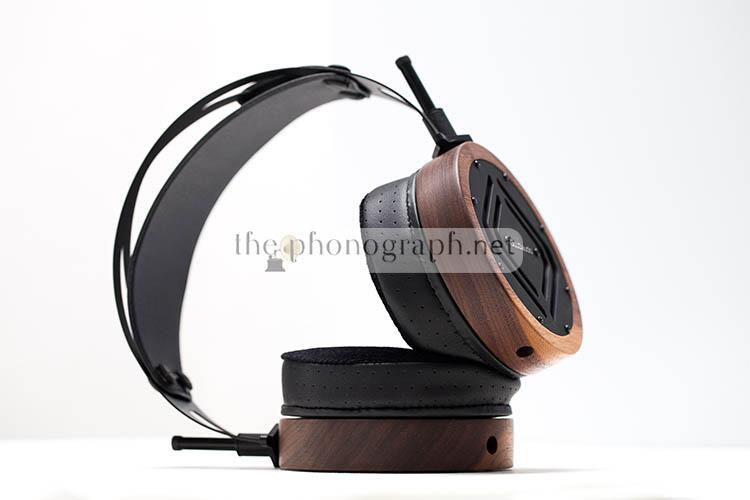 ---
OLLO Audio S5X Frequency Response Curve
Click the "Show Curve" button to see the OLLO Audio S5X Frequency Response Curve
Frequency Response

Frequency Response with and without calibration file

RECOMMENDED FOR YOU: Headphones Frequency Response Curves
---
VS
OLLO S5X vs S4R & S5X vs S4
Usage-wise, the S5X vs S4 and S4R were created with different use in mind. The S5X is an open-back designed and tuned for binaural mixing while the S4R is a closed-back headphone built for recording and the S4 is/was another open-back but tuned for mixing and producing.
It is worth highlighting that both our S4 and S4R units are legacy, discontinued models; being the very first itineration of these series (1.0). Therefore, these differences with the S5X might not apply if compared with the current S4X and S4R models.
Sonically from our real-life tests and from an audible perspective, the OLLO S5X had the brighter, more defined, cleaner and way superior sound profile while the S4R and S4 were clearly the much warmer, darker and exponentially bassier ones.
The age difference between the S4/S4R (1.0) and S5X shows the huge leap of sonic evolution that the S5X is offering.
---
C
Comfort
As with the older headphones from OLLO that we have reviewed many years ago, the OLLO S5X inherits the durable but comfortable build seen on the S4 and S4R but with significant improvement in the ergonomics and fit department.
The stainless steel headband combined with the self-adjusting artificial leather strap does a superb job keeping the headphone comfortable and fatigue-less over the upper head section.
On top of that, the earcups can rotate freely 360 degrees and tilt to perfectly adapt to each heads shape.
The earpads have a soft and thick build (20mm of depth) and a special hybrid velour-artificial leather construction with a perforated design that helps control to air flow.
It is a smart move from OLLO taking specific dedication to optimize the fit of the OLLO S5X not only from an acoustic point of view but also from a comfort perspective as the S5X is a heavy headphone.

9/10
---
EQ
Response to EQ
Any owner of the OLLO S5X will have to be aware that if you start playing around with custom equalization and re-tuning of the headphone you will lose the benefits of the custom-tailored and carefully calibrated system of the OLLO S5X with the VST + calibration file.
In case that you want to proceed anyway, you might be happy to know that when testing the response to custom equalization, the OLLO headphone showed excellent results allowing to re-tune/fine-tune the sonic flavour of the headphone without introducing degrading sound qualities like boxy midrange, loose bass, bleeding lower frequencies nor unleashing clipping and disturbing peaks in the upper mid, highs and treble ranges.
Also, despite the professional grade, the OLLO S5X are designed to be easily driven – even capable of being driven by the low power output of a smartphone.

10/10
---
---
OLLO Audio S5X Technical Specifications
Headphone style
Over-ear & open-back
Transducer type
Dynamic driver
Transducer size
φ 50mm PET
Magnet
Neodymium
Frequency response
20Hz – 22KHz
Earcups
American Walnut Wood
Headband
Stainless steel
Sensitivity
100 dB +/- 3dB
Impedance
50 Ohm
Cable length
1.6 M +/-0.2 M
Connection type
Wired
Connector
φ 3.5 mm
Weight
414 g
---
Follow us:
Get the latest reviews on your favorite social network
---
MORE: Amazon Coupons & Deals
SEE ALSO: Aliexpress Coupons – Discounts – Deals – Promo Codes – Sales Deals
SEE ALSO: Coupons – Discounts – Deals – Promo Codes – Sales Deals
SEE ALSO: Headphones Technical Specifications
FIND ALL OUR: Earphones Reviews / Headphones Reviews
MORE: Best Earphones Charts
SELECTED FOR YOU: Aliexpress 11.11 Shopping Festival Coupons
RELATED TO THIS PAGE: Aliexpress Anniversary Sale Coupons and Deals
SEE ALSO: Black Friday Coupons and Deals – Black Friday Aliexpress, Gearbest, Banggood
MORE: Cyber Monday Coupons and Discounts
CHECK OUT: VERSUS Comparisons
ALSO: Headphones Comparisons
MORE: Music Players / DAP / DAC / Amplificators Reviews
We hope you enjoyed this article. All the earphones reviews, keyboards reviews, power tools reviews, music players reviews, DAC reviews, amplifiers reviews, smartwatch reviews, gadget reviews, tech reviews, dashcam reviews, earbuds reviews, headsets reviews, in-ear monitors reviews (iem), in-ear headphones reviews are made as objective and thorough as possible to provide our readers a way to choose the best earphones, earbuds, iem, in-ear monitors, headsets and in-ear headphones. By providing exhaustive information we allow our readers to even fine-tune their choices to select among the best budget earphones, best earphones for sports, best basshead earphones, best fun sounding earphones, most balanced earphones, least fatiguing earphones, most comfortable earphones, best looking earphones or even for the best cheap earphones to buy.
Our resources offer: In-Depth Earphones Reviews, Earphones Scores Compared, an Earphones Size Comparison Tool, a sound frequency cheat-sheet, an Earphones Amplification Comparison Table, a brief audio glossary with the most frequent audio terms and audio definitions, and our Earphones Top Charts (covering the Top 10 Basshead Earphones, Best Bang for Buck Earphones, Top Sports Earphones, Best KZ earphones, Best bang for buck KZ earphones, Best basshead KZ earphones, Best KZ earphones for bass, Best KZ earphones for gaming, Best KZ earphones for sleeping, Best KZ earphones for working out, Best KZ earphones under $20, Best KZ earphones under $50, Best smallest KZ earphones, Top Balanced Earphones, Top Fun Sound Earphones, top smooth sounding earphones), Best Xiaomi Headphones, Best Xiaomi Earphones for Bass, Best Xiaomi Headphones under $50, Best Xiaomi Headphones under $20, The Best Xiaomi Wireless Headphones, Best Bang for Buck Xiaomi Headphones, Best 11.11 Deals and Coupons – Aliexpress – – , Black Friday Coupons and Deals, Aliexpress Anniversary Sale Coupons and Deals, Cyber Monday Coupons and Discounts, Black Friday Coupons Aliexpress, , , Amazon Coupons Discounts Deals Promo Codes Sales, ALIEXPRESS Coupons and Promo Codes – Exclusive Discounts