---
| 9 mm Driver | Neodymium Magnet |
---


---
? The Panasonic RP-HJE120 Ergofit are the most famous earphones on Amazon with an almost perfect 5 stars rating and over 40,000 feedback scores; adding the fact that they are pretty cheap we thought they deserved a space in our database of earphones reviews. With a slightly larger than average dynamic driver (9 mm), a neodymium magnet and a declared maximum power capacity of 200mW, Panasonic may have manufactured an interesting earphone, but let's don't rush and see the results at the end of the tests.
… the most famous earphones on Amazon with an almost perfect 5 stars rating and over 40,000 feedback scores.
The housings of the Panasonic RP-HJE120 Ergofit are made of plastic which result in a very lightweight pair of earphones. Part of the lightweight has to be attributed to the thin cable, but besides the fact that they do not add much weight to the total package, using such a thin cable sacrifices durability and the quality of the rubber used on the cable does not provide them a good tangle-free performance. Do not think that this cable issues only happens with cheap earphones, the premium Sony MDR-EX7500/800ST are notorious for having a pretty bad cable (that resembles in many ways the one from the Panasonic RP-HJE120 Ergofit) and they were the 2nd top of the line earphone that you could buy from Sony some years ago.
The Panasonic RP-HJE120 Ergofit can be purchased in a very diverse combination of fun colors: green, red, violet, pink, orange, blue (like the unit we are reviewing) or the usual classic white or black.
FIND ALL: Earphones Scores Compared
MORE: Panasonic Earphones Reviews
---
Panasonic RP-HJE120 ErgoFit - Review
Tests & Scores
W
Weight
MORE: In-Ear Headphones Weight Comparison
SEE ALSO: Earphones Size Comparison
---
A
Accessories & Packaging
The RP-HJE120 Ergofit come in a plastic blister with a pair of extra eartips, plain and simple.

5/10
---
B
Bass & Sub Bass
The Panasonic RP-HJE120 Ergofit have some mid-bass punch but not much sub-bass, they mostly lack bass depth. For none bass-intensive music they might suffice or could be a good option for people that prefer more conservative bass that does not take over the whole sound signature. On the other hand, if you are planning to listen EDM or even pop music that you enjoy to have strong bass you could feel disappointed. With an EQ the RP-HJE120 Ergofit distinctly increase their mid-bass punch but sub-bass still does not shine.
… could be a good option for people that prefer more conservative bass…
The Panasonic went through our extreme bass test handling 40% of a Fiio's E12 maximum power when setting the amplifier to high gain and turning bass boost on (also a custom basshead EQ was applied). The results were a remarkable increment of mid-bass punch strength and sub-bass depth but not that intense as to enter basshead territory, they do not offer any type of basshead rumble or impact. As to be more specific, they are more inline with what a good microdriver is capable of producing (for example: the UiiSii Hi-705 and even less than the Remax RM-565i), far less than its bigger brothers the Panasonic ErgoFit RP-TCM125 and the Panasonic ErgoFit Plus RP-HJE190 or other highly popular earphones as the JVC Gumy Plus HA-FX5, the Inpher FUQING B-2 or the KZ ATE. To be honest, we were expecting a bass response full of impact, punch and depth coming from them considering it holds a neodymium magnet, a slight larger than average dynamic driver and the maximum power capacity of 200mW reported by Panasonic.

7/10
---
---

---
---
MORE: Earphones Amplification Power Comparison
MORE: Best Basshead Earphones
SEE ALSO: Best Fun Sounding Earphones Chart
---
M
Mids & Vocals
Mids are laid back and lack energy. The recession is more pronounced on lower and middle mids but higher mids are neither exempt of recession. The higher mids recession grants the Panasonic RP-HJE120 Ergofit mids that are never harsh and pretty non fatiguing. An EQ slightly help to improve mids and vocals performance but they start to sound a bit boxy.

6/10
---
H
Highs & Treble
Highs on Panasonic RP-HJE120 Ergofit are smooth with very slight detail and never piercing or sibilant. They are not bright but very very smooth that can be a great thing for treble sensitive listeners. With an EQ, highs clear up substantially and brings noticeable brightness to the game while remaining free of sibilant or piercing highs.

6.5/10
---
SL
Sound Leak
The sound that leaks out the Ergofit is just a bit below most average earphones, they are not terrible but it is neither their strongest asset. A clearly perceivable sound level will be heard by nearby people which doesn't make them the best companion for libraries.

6.75/10
---
SI
Sound Isolation
The Panasonic RP-HJE120 Ergofit do a pretty good job blocking outside noises. Sound surrounding you will get noticeably reduced without needing to raise the volume to very high levels.

8/10
---
C
Comfort
The small size, lightweight plastic housing, featherweight cable and oval eartips combined result in a greatly comfortable earphone that will hold their place and offer pain-free long lasting listening sessions. The flat cone shaped housings ensure a very easy handling of the earpieces to put in and out or reposition at any given moment with little to no effort at all.

9/10
---
EQ
Response to Equalization
The response to custom equalization of the Panasonic RP-HJE120 Ergofit is very good generally speaking except for mids and vocals. Highs achieve a much better performance after being custom equalized and no piercing or sibilant highs are introduced. Bass gains much more mid-bass without making the sound signature too muddy. As we said before, mids and vocals do not excel with their response to any custom EQ, not much improvement is made and boxy sounding mids appear.

7.75/10
MORE: Editor's Picks Earphones Chart
MORE: Best Bang for the Buck Earphones
---
BUY IT AT:

---

Scores
Accessories -

5/10

Design -

8/10

Bass -

7/10

Mids -

6/10

Highs -

6.5/10

Sound Leak -

6.75/10

Sound Isolation -

8/10

Comfort -

9/10

Response to EQ -

7.75/10

Value for Money -

7/10
Summary

AWARDS
Pros
Exceptional comfort
Sound isolation is pretty good
Apart from mids, they respond very well to a custom EQ
Conservative bass (good if you like less bass pronounced earphones)
Non fatiguing mids or highs (at the cost of recession and lack of brightness)
Cons
Conservative bass (bad if you prefer more energetic and punchier bassy earphones)
Mids and highs can sound too laid back and lack brightness
Blister packaging… why? We can't stand plastic blisters
Conclusion
The Panasonic RP-HJE120 Ergofit resulted to be a sort of balanced sounding earphone as they do not have any specific audio frequency that is too strong over the others but at the same time they do not offer outstanding sound quality in any of the sound frequencies (highs, mids or bass). They are certainly not audiophile earphones but because of their low price, great comfort, good sound isolation and colorful design they can be recommended as a daily earphone to buy and not worry much if they get lost or break apart.
FIND ALL OUR: Earphones Reviews / In-Ear Headphones Reviews
MORE: Best Earphones Charts
---
Buy it at

:

---
Panasonic RP-HJE120 ErgoFit Frequency Response
---
Panasonic RP-HJE120 ErgoFit
| | |
| --- | --- |
| Type | Dynamic |
| Driver Unit | 9mm |
| Sensitivity | 96dB/mW |
| Power Capacity | 200mW |
| Impedance | 16 ohms |
| Frequency Response | 20-20,000Hz |
| Diaphragm | Unknown |
| Magnet | Neodymium |
| Cord | Y-type, round cord |
| Cord Length | 1.1m |
| Plug | L shaped stereo mini plug |
| Weight | Approx. 44g |
| Supplied Accessories | 2x Earphone tips |
---
Photos
DISCLAIMER
We highly discourage anyone from trying to apply our testings to your own earphones, the risk of damaging or permanently breaking your iems is absolutely probable to happen. With our standardized equalization and amplification tests we push the limits of the earphones to the extreme. If anyway you decide to do so, we cannot be held responsible of the damage done to your equipment. Do it at your own risk.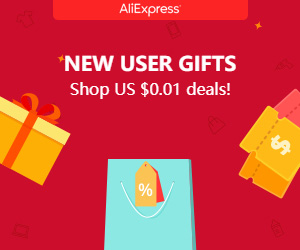 We hope you enjoyed this article. All the earphones reviews, keyboards reviews, power tools reviews, music players reviews, DAC reviews, amplifiers reviews, smartwatch reviews, gadget reviews, tech reviews, dashcam reviews, earbuds reviews, headsets reviews, in-ear monitors reviews (iem), in-ear headphones reviews are made as objective and thorough as possible to provide our readers a way to choose the best earphones, earbuds, iem, in-ear monitors, headsets and in-ear headphones. By providing exhaustive information we allow our readers to even fine-tune their choices to select among the best budget earphones, best earphones for sports, best basshead earphones, best fun sounding earphones, most balanced earphones, least fatiguing earphones, most comfortable earphones, best looking earphones or even for the best cheap earphones to buy.
Our resources offer: In-Depth Earphones Reviews, Earphones Scores Compared, an Earphones Size Comparison Tool, a sound frequency cheat-sheet, an Earphones Amplification Comparison Table, a brief audio glossary with the most frequent audio terms and audio definitions, and our Earphones Top Charts (covering the Top 10 Basshead Earphones, Best Bang for Buck Earphones, Top Sports Earphones, Best KZ earphones, Best bang for buck KZ earphones, Best basshead KZ earphones, Best KZ earphones for bass, Best KZ earphones for gaming, Best KZ earphones for sleeping, Best KZ earphones for working out, Best KZ earphones under $20, Best KZ earphones under $50, Best smallest KZ earphones, Top Balanced Earphones, Top Fun Sound Earphones, top smooth sounding earphones), Best Xiaomi Headphones, Best Xiaomi Earphones for Bass, Best Xiaomi Headphones under $50, Best Xiaomi Headphones under $20, The Best Xiaomi Wireless Headphones, Best Bang for Buck Xiaomi Headphones, Best 11.11 Deals and Coupons – Aliexpress – – , Black Friday Coupons and Deals, Aliexpress Anniversary Sale Coupons and Deals, Cyber Monday Coupons and Discounts, Black Friday Coupons Aliexpress, , , Amazon Coupons Discounts Deals Promo Codes Sales, ALIEXPRESS Coupons and Promo Codes – Exclusive Discounts