---
| 9.4 mm Driver | Bass Exciter |
---


---
? Pioneer has invested and played hard with the development and production of the SE-CX8 with the "Bass Exciter". The exclusive "bass exciter" generates low-frequency vibration to mimic the sub-bass impact. It is important to note that the bass exciter does not produce sound or bass it just produces bass vibrations; for the sound the Pioneer SE-CX8 is coupled with a 9.4mm dynamic driver, to be fair the 9.4mm DD delivers a very good overall sound.
The exclusive "bass exciter" generates low-frequency vibration to mimic the sub-bass impact
The Pioneer SE-CX8
comes with a MMCX detachable flat cable with microphone and 3 buttons (Play/Pause, Volume Up, Volume Down), the cable is red on the rear side and black on the front side. The MMCX cable is heavy duty, plugs firmly and fits seamlessly with the aesthetics of the earpieces but unfortunately it adds a lot of weight to the earphones as they are pretty heavy for an iem cable. It is nice to see that Pioneer adopted the solid and very diffused MMCX interface because in case that you dislike the cable you can just buy any MMCX cable on the market and use it with the Pioneer SE-CX8.
Pioneer sells them in 3 metal finish colors options: Black, Silver or Gold. All of them have a red red band around the right earpiece to easily identify each side.
FIND ALL: Earphones Scores Compared
MORE: Pioneer Earphones Reviews
---
Pioneer SE-CX8 - Review
Tests & Scores
W
Weight
MORE: In-Ear Headphones Weight Comparison
SEE ALSO: Earphones Size Comparison
---
A
Accessories & Packaging
Out of the box besides the MMCX cable you get an oval carrying case and 3 pairs of silicon eartips all inside a polished and well designed box.

10/10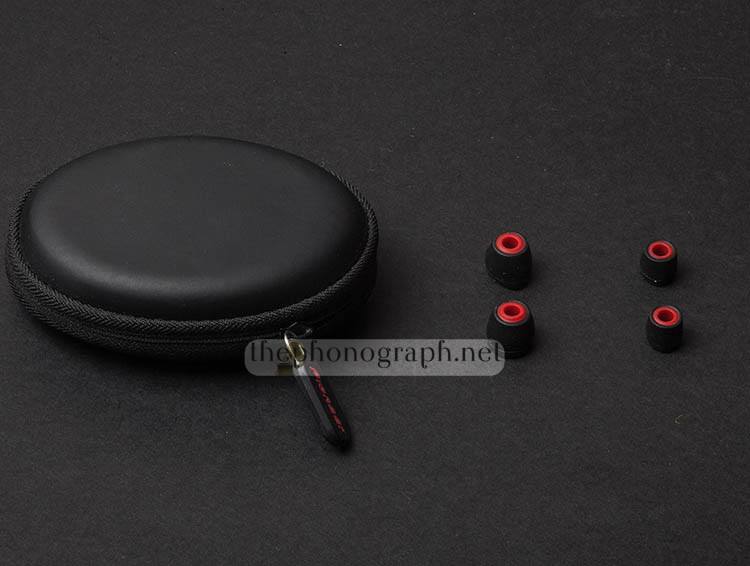 ---
B
Bass & Sub Bass
The bass coming from the 9.4mm dynamic driver is pretty good, somewhat comparable to the bass you can get from the KZ ATE. Bass is full, gets deep and punchy making every genre sound powerful and fun but without muffling the rest of the frequencies. The 9.4mm dynamic driver is capable of delivering great bass and sub-bass as well by its own.
The quantity of sub-bass vibration that this iem delivers is just unmatchable
The jewel of the Pioneer SE-CX8
is the bass exciter, which makes the difference in the bass and sub-bass department. The quantity of sub-bass vibration that this iem delivers is just unmatchable by any other earphone on the market (besides the other Pioneer bass exciter equipped earphones; Pioneer SE-CX9 and Pioneer SE-CL751
) Just remember that what you are getting out of it is low frequency vibrations coming from the bass exciter and not real sub-bass but to be honest, who cares? The experience is just unique and really fun to listen/feel. The only problem of the bass exciter is that you have to crank the volume at least above 60% to make it start doing its magic, at low volumes the bass exciter does not activate or it is so low intensity that you don't feel it at all. Other ways to make it work earlier is to equalize or amplify: equalizing for bass (basically increasing the dB on the bass and/or sub-bass frequencies) or getting more juice for the SE-CX8 and its bass exciter with an amplifier. Pioneer has been conservative with the specified maximum power of 100mW as the Pioneer SE-CX8 can handle massive quantities of power from an amplifier. As a reference, coupling it to a Fiio E12 on high gain, bass boost turned on and basshead equalized you can crank the Fiio E12
up to 50% to 55% of its maximum power (that is a lot more than 100mW) without getting any distortion.
if you add amplifying to the equation you get surreal sub-bass vibrations
Getting in basshead territory the Pioneer SE-CX8 is an unique contender that takes a special crown of its own. With a basshead equalization and high volumes you get unique sub-bass vibrations (mimicked). If you add amplifying to the equation you get surreal sub-bass vibrations that tickle and shake your ear canal stronger than any other earphone even miles stronger than the Sony MDR-7550/800ST; they get so intense that you worry about your ears health. The 9.4mm dynamic driver couples very well with the bass exciter also while equalized and amplified but if you don't want to get too muffled your basshead equalization should be slightly different than usual, besides increasing the dB for the bass frequencies you should mostly try not to reduce the treble nor the mids.
---
---

---
---

8.5/10
MORE: Earphones Amplification Power Comparison
MORE: Best Basshead Earphones
SEE ALSO: Best Fun Sounding Earphones Chart
---
M
Mids & Vocals
Mids are recessed mostly on the middle mids and upper mids frequencies making vocals de-emphasized and get covered up by instruments. Mids sound kind of boxy and distant, this could be the Achilles tendon of this iem (besides comfort). Mids approaching both extremes (lower mids and mids borderline with high frequencies) are not as recessed and offer a slight better response.

5.5/10
---
H
Highs & Treble
The highs of the Pioneer SE-CX8
are not sibilant nor piercing at any time and those are good news if you are a treble sensitive person or get pain/uncomfortable when high and high mid frequencies are emphasized. The SE-CX8 could be defined as warm and bassy but at the same time high frequencies are present and clear.

7.5/10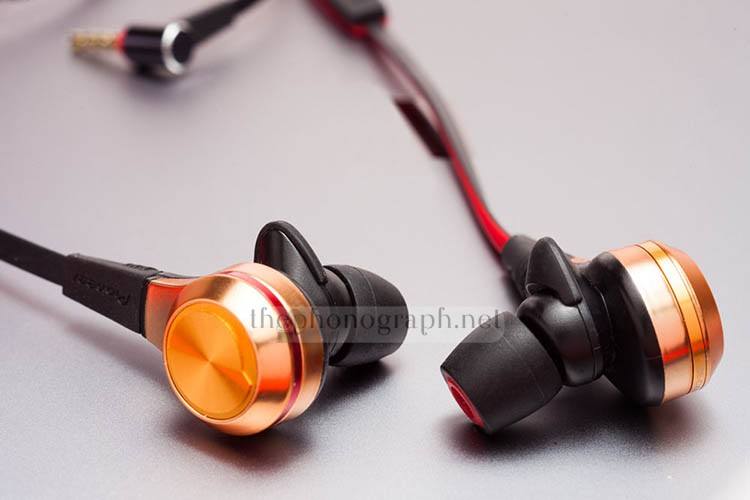 ---
SL
Sound Leak
The sound that leaks out of these earphones is very low. You can take them wherever you want and be sure that what you hear will remain private.

9.5/10
---
SI
Sound Isolation
The Pioneer SE-CX8 are able to block outside sound quite well, you can isolate from world's noises without problem with them.

8/10
---
C
Comfort
The SE-CX8 are big, chunky and heavy. Replacing the MMCX cable with another one takes out most of the weight of the earphones as most of the weight it's concentrated on the cable itself. Both earpieces have a sort of rigid fixed angle "wing" to secure the fit in the ear, but unfortunately this "wing" makes your ear sore after a mid to long period of time wearing the earphones.

8/10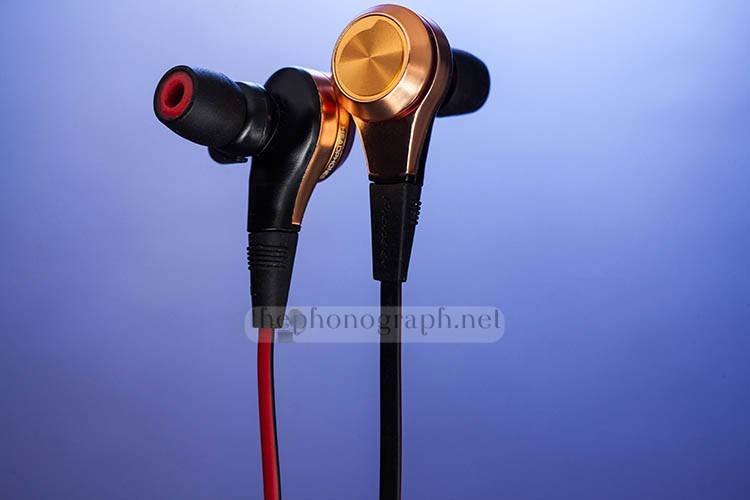 ---
EQ
Response to Equalization
The Pioneer SE-CX8
respond great to equalization, you can pull most frequencies and see immediate changes. It may struggle a bit more responding to mids equalization. Emphasize the sub-bass frequencies and get the party started with the "bass exciter" and the 9.4mm dynamic driver getting their job done.

8.75/10
MORE: Editor's Picks Earphones Chart
MORE: Best Bang for the Buck Earphones
---
Follow us:
Get the latest reviews on your favorite social network
---
BUY IT AT:

---

Scores
Accessories -

10/10

Design -

10/10

Bass -

8.5/10

Mids -

5.5/10

Highs -

7.5/10

Sound Leak -

9.5/10

Sound Isolation -

8/10

Comfort -

8/10

Response to EQ -

8.75/10

Value for Money -

10/10
Summary

AWARDS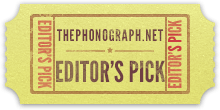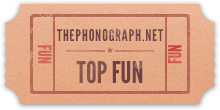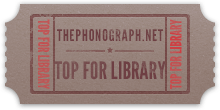 Pros
Unique basshead experience thanks to the "Bass Exciter"
Durable construction quality
Very good sounding earphones also when not pushed for bass
Cons
Equalization or volume needs to be cranked up to get the Bass Exciter to activate
Too big and heavy (MMCX cable provided is the actual heavy component of the earphone)
Fit becomes uncomfortable and sore after some use
Conclusion
Thanks to the jaw-dropping impact of the Bass Exciter technology, the Pioneer SE-CX8 have a top position in the Best Basshead Earphones Charts, the Best Fun Sounding Earphones Chart and have gained a secured place in our Editor's Picks Earphones List.
Any Basshead should have the Pioneer SE-CX8, the sub-bass shake (though most of it is not real sub-bass, just the bass exciter vibrations) reach levels unimaginable to any other earphone on the market.
FIND ALL OUR: Earphones Reviews / In-Ear Headphones Reviews
MORE: Best Earphones Charts
---


---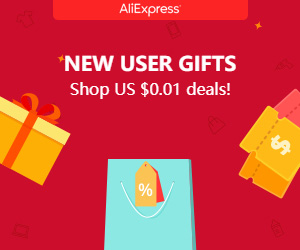 Pioneer SE-CX8 Frequency Response
---
Pioneer SE-CX8
| | |
| --- | --- |
| Type | Dynamic with Bass Exciter |
| Driver Unit | 9.4mm + Bass Exciter |
| Sensitivity | 102dB/mW |
| Power Capacity | 100mW |
| Impedance | 16ohms |
| Frequency Response | 4-30,000Hz |
| Diaphragm | Unknown |
| Magnet | Unknown |
| Cord | Detachable MMCX Y-type, flat cord |
| Cord Length | 2.0m |
| Plug | L shaped stereo mini plug |
| Weight (Without Cord) | Approx. 12.3g |
| Supplied Accessories | 2x Earphone tips (silicone) S, M, L Carrying case, detachable MMXC cable with microphone |
---
MORE: Bass Exciter Earphones Reviews
Photos
---
DISCLAIMER
We highly discourage anyone from trying to apply our testings to your own earphones, the risk of damaging or permanently breaking your iems is absolutely probable to happen. With our standardized equalization and amplification tests we push the limits of the earphones to the extreme. If anyway you decide to do so, we cannot be held responsible of the damage done to your equipment. Do it at your own risk.
We hope you enjoyed this article. All the earphones reviews, keyboards reviews, power tools reviews, music players reviews, DAC reviews, amplifiers reviews, smartwatch reviews, gadget reviews, tech reviews, dashcam reviews, earbuds reviews, headsets reviews, in-ear monitors reviews (iem), in-ear headphones reviews are made as objective and thorough as possible to provide our readers a way to choose the best earphones, earbuds, iem, in-ear monitors, headsets and in-ear headphones. By providing exhaustive information we allow our readers to even fine-tune their choices to select among the best budget earphones, best earphones for sports, best basshead earphones, best fun sounding earphones, most balanced earphones, least fatiguing earphones, most comfortable earphones, best looking earphones or even for the best cheap earphones to buy.
Our resources offer: In-Depth Earphones Reviews, Earphones Scores Compared, an Earphones Size Comparison Tool, a sound frequency cheat-sheet, an Earphones Amplification Comparison Table, a brief audio glossary with the most frequent audio terms and audio definitions, and our Earphones Top Charts (covering the Top 10 Basshead Earphones, Best Bang for Buck Earphones, Top Sports Earphones, Best KZ earphones, Best bang for buck KZ earphones, Best basshead KZ earphones, Best KZ earphones for bass, Best KZ earphones for gaming, Best KZ earphones for sleeping, Best KZ earphones for working out, Best KZ earphones under $20, Best KZ earphones under $50, Best smallest KZ earphones, Top Balanced Earphones, Top Fun Sound Earphones, top smooth sounding earphones), Best Xiaomi Headphones, Best Xiaomi Earphones for Bass, Best Xiaomi Headphones under $50, Best Xiaomi Headphones under $20, The Best Xiaomi Wireless Headphones, Best Bang for Buck Xiaomi Headphones, Best 11.11 Deals and Coupons – Aliexpress – – , Black Friday Coupons and Deals, Aliexpress Anniversary Sale Coupons and Deals, Cyber Monday Coupons and Discounts, Black Friday Coupons Aliexpress, , , Amazon Coupons Discounts Deals Promo Codes Sales, ALIEXPRESS Coupons and Promo Codes – Exclusive Discounts