---
KOSPET Prime SmartWatch Phone
| Watch | SmartPhone | 32GB ROM | 3GB RAM | Quad-Core CPU | 4G | GPS | WiFi | Bluetooth | Dual Camera | Face unlock | IP67 Waterproof | Android |
---
⌚ KOSPET Prime SmartWatch Phone, the newest flagship smartwatch phone from Kospet.
The KOSPET Prime might look like another smartwatch on the market but is actually a smartphone in a watch form factor.
Differently to popular smartwatches like the Apple Watch 5, Samsung Galaxy Watch Active 2, the KOSPET Prime is running a fully working Android 7.1.1 operating system and a complete smartphone with no limitations.
FIND ALL: Earphones Scores Compared
MORE: In-Ear Headphones Reviews
SEE ALSO: Headphones Technical Specifications
---

KOSPET PRIME SE COUPON
ONLY VALID THROUGH LINK OPENED and with coupon - LIMITED Number of Coupons - ENDS 31st May
KOSPET PRIME SE COUPON
ONLY VALID THROUGH LINK OPENED and with coupon - LIMITED Number of Coupons - ENDS 31st May
---
KOSPET Prime 4G SmartWatch Phone Review
Tests & Scores
---
W
Weight
KOSPET Prime 4G SmartWatch Phone weight in Ounces and KOSPET Prime 4G SmartWatch Phone weight in grams.
MORE: In-Ear Headphones Weight Comparison
SEE ALSO: Earphones Size Comparison
---
T
Technology & Specs (CPU, RAM, ROM)
Underneath the screen, the KOSPET Prime carries a quad-core CPU and 3GB of RAM.
In addition to this, this KOSPET smartwatch offers 32GB of ROM and the same brand and model of CPU as the KOSPET Hope 4G, the Mediatek MTK6739.
This CPU is clocked to run at 1.25GHZ, while the RAM type is LPDDR3.
The GPU is a PowerVR GE8100 and the ROM is an eMMC 5.1 type.


5/5
---
A
Accessories & Packaging
The KOSPET Prime  SmartWatch Phone unboxing results in a cradle to charge it, an USB cable, a screwdriver and 2 protective films for the screen (one is already placed on the screen)
The unit is packed inside a white square box with robust build and "wrapped" in a sliding black-colored cardboard.


3.5/5
---
D
Design
The KOSPET Prime SmartWatch Phone has a special shape and look that is not commonly seen on other smartwatches.
The most noticeable difference against most smartwatches on the market is the "teardrop" protruding to the right side. This section is actually holding both cameras of the KOSPET PRIME, a front camera and a side camera – if you were trying to play the detective, the KOSPET HOPE will provide a less-visible camera than the protruding one on the KOSPET PRIME.
The watch is substantially bigger than other competitors and even from older versions from KOSPET. The exact dimensions of the KOSPET Prime are: 17.5mm x 50.8mm x 60.2mm and a total length of 274mm when measuring the full extension of the unit (including the strap)
The aesthetics of the watch phone have a premium feel with it's all-dark color and accentuated ceramic bezel. Despite the big size and protruding front camera, the KOSPET PRIME does not look tacky.


4.25/5
---
OC
Operation & Control
The KOSPET Prime SmartWatch Phone has 2 physical buttons and a touch screen; the buttons are flat and oval-shaped with a sort of bisected pill form factor.
This larger area on the buttons make it easier than other smartwatches to press and find without looking at the watch.
The OS running on the Kospet Prime is Android 7.1.1, therefore inheriting all the swipe, touch and gestures on any app installed.
In addition to this, the KOSPET Prime offers "Face unlock" and "raise hand to wake up" functionality – any/both options can be turned off or on at any given time through the settings menu.
"Face unlock" is operated with the front camera through a recognition algorithm that the brand claims to identify 1068 facial details and to unlock in 0.1 seconds.
The UI has been renewed with more vibrant colors and better defined icons while the the main app navigation has 2 modes: an app list (like the previous Kospet Hope) or a style "inspired" by the Apple Watch UI app navigation.


4.75/5
---
B
Battery Life
Kospet emphasizes the featured battery inside the Kospet Prime and promotes this model as the Android smartwatch with the largest battery in the world.
This battery is a rechargeable Li-polymer with a capacity of 1260mAh and, indeed, is capable is offering a much better battery life and runtime than older Kospet watches.
When kept idle, the difference in battery life in comparison with other smartwatches with lower battery capacity will not be as drastic as when the smartwatch is run under normal everyday activities such as Bluetooth connection and pairing with a phone, WiFi use, GPS and phone calling or music playback.
Charging: The KOSPET Prime SmartWatch Phone can be charged through the cradle included with the unit.
It is nice seeing that KOSPET has replaced the cumbersome charging cable system seen on the Kospet Hope and now offering a smarter cradle charging system with the Kospet Prime model.
The only issue is that placing the watch on the cradle does not always make contact with the charging connection and might make users mistakenly think that the watch is charging.


4.25/5
MORE: Earphones Amplification Power Comparison
MORE: Best Basshead Earphones
SEE ALSO: Best Fun Sounding Earphones Chart
---
CB
Construction & Build
The KOSPET PRIME feels very rugged, giving a sense of durability and quality build. The wrist band is wide and flexible with a rubberized finish that feels pleasant when in contact with the skin.
The KOSPET PRIME has a larger size in every sense, it is wider than the KOSPET HOPE because of the bigger screen and it is also thicker than older KOSPET smartwatches due to big 1260mAh battery.
Moreover, the watch is waterproof with an IP67 rating that will make it capable of withholding any normal daily activities without having to worry about breaking it.


5/5
---
F
Functions
As we mentioned several times through out this KOSPET Prime review, this model is a full smartphone with the size and shape of a watch; being so, the Kospet Prime comes with Google Play Store and has no limitations to install any app found on Google's app store.
Moreover, the KOSPET Prime SmartWatch Phone features include:
4G/LTE nano SIM
Phone calling
SMS Messaging
GPS
WiFi
Bluetooth
Heart rate sensor
Photo & Video camera
Dual cameras
Sound Recorder
Additionally, Kospet is now offering 4 special software features to optimize the performance of the smartwatch. These features are:
Task cleaning (closes all background apps)
Third-party app adapter – optimizes the screen use with apps
Work mode – performance can be switched from "normal" to "speed" mode
App freeze – power saving option by freezing background apps


5/5
---
S
Screen
The KOSPET Prime SmartWatch Phone has 1.6″ screen with a resolution of 400×400 pixels.
This display is an IPS screen with a pixel density of 354 PPI – higher than retina displays.
The display makes full use of the area available, resulting in fully round form with no flat lower sections or black bars on the bottom of the display.
The larger screen than previous models might not seem much when looking at the numbers: "1.6 vs 1.39", but in real life the screen looks much bigger, giving extra space to the apps UI.
Right away, the display looks sharp and colorful with defined fonts and easy readability. Moreover, the IPS screen does not exhibit color negativization when viewed from the side, top or bottom; allowing wide viewing angles without compromising the visibility of the display's contents.
The screen brightness can be controlled through the menu, reaching a maximum brightness fairly good for overcast days but might struggle to compete with sunny days – in fact, the older KOSPET Hope model offers a brighter screen than the KOSPET Prime.
Watch Dials:
The main watch dial of the Kospet Prime can be easily changed through the dedicated setting on the watch or through the Wiiwatch2 app. At the time, the brand is offering more than 200 watch dials to install and use – yet, some refer to old Soccer World Cup events or are not very "nice looking" while others offer aesthetically pleasing looks and additional features.


5/5
MORE: Editor's Picks Earphones Chart
MORE: Best Bang for the Buck Earphones
---
C
Connectivity
The KOSPET Prime SmartWatch Phone offers as much connectivity options as any modern smartphone, such as:
Nano SIM card slot
4G/LTE:
TDD LTE: B38, B39, B40, B41
FDD LTE: B1, B2, B3, B5, B7, B8, B12, B17, B20
TD-SCDMA: B34, B39
GSM: 850/900/1800/1900
WCDMA: 850/1900/2100
WiFi:
2.4Ghz/5GHz 802.11 a/b/g/n
Bluetooth 4.0
GPS:
GLONASS/GPS/A-GPS
Testing it's 4G/LTE, WiFi and Bluetooth connectivity performance, we found no hiccups when listening to music through Bluetooth headphones, no WiFi disconnections nor signal loss and stable 4G/LTE communication.
On the other hand, we noticed that their GPS did take longer than some modern smartphones to pickup the correct coordinates when activating it; yet, once the GPS stabilized, the positioning and tracking was accurate and fast.


5/5
SEE ALSO: Best Earphones for Bed
MORE: Best Headphones for Libraries Chart
---
CO
Comfort
The Kospet Prime is, undoubtedly, a smartwatch phone with a large footprint that will be welcomed by users that like big watches but might not be the best option for females with small wrists – the overall diagonal size of the front is 50.8mm while the thickness reaches 17.5mm.
The strap is wide and offers a generous length to adapt to any wrist and a nice silicone build.
Moreover, the strap is removable and replaceable with ease thanks to a spring-loaded metal system used by the brand.
The Kospet Prime is sold with a silicone strap or with a dual-material one that is made from silicone on the bottom and leather on the top.


4/5
RELATED TO THIS: Active Noise Cancelling Headphones Reviews
---
App
App
The Kospet Prime can be used with or without the WiiWatch2 app.
Without the app, the Kospet Prime will fully work as a standalone smartphone and watch but can be paired with a "normal" phone through it's Bluetooth connection (and the Wiiwatch2 app) to benefit from notifications received on the phone, music control, files send/receive, device localization and remote control of the shutter of the phone's camera.
The WiiWatch2 app is not a particularly rich-featured app but will offer most of the "standard" functions on modern smartwatch phones.
RELATED: Best Earphones for Daily Commute
MORE: Most Comfortable In-Ear Headphones
---

KOSPET PRIME SE COUPON
ONLY VALID THROUGH LINK OPENED and with coupon - LIMITED Number of Coupons - ENDS 31st May
KOSPET PRIME SE COUPON
ONLY VALID THROUGH LINK OPENED and with coupon - LIMITED Number of Coupons - ENDS 31st May
---
CAM
Camera
Different to most current smartwatch phones on the market, the Kospet Prime is equipped with 2 cameras; a front 2 megapixel camera and a main 8 megapixel one.
The front-placed camera can be used for video calls, selfies and for the "face unlock" feature, while the main camera (placed on the edge of the watch) offers a higher resolution, sharpness and better low-light capability – the true megapixel count of the main camera is 5 megapixels interpolated to 8 megapixels.
Kospet has added face recognition technology that is not only for the "Face unlock" function but it has also been incorporated to the front and rear photo camera.
The cameras are capable of being used for photos and also for videos (with audio) but have 2 drawbacks; the front camera might have a too-narrow field of view, resulting in bit too tight framing of the face and the main 8MP camera records vertical images.
Photo taken with the KOSPET Prime – and 100% crop:


  3.75/5
---
SPK
Speaker
Build-in this Kospet watch there is a speaker for notifications, alerts, alarms and even to listen to music or hear the audio of YouTube or local videos.
The speaker is, unexpectedly, loud and will not be much of on issue to be heard on normally noisy situations.
For music listening, the speaker will offer an on-the-go solution but, of course, users should not expect an immersive or audiophile sound out of them.
---
FW
Firmware
The firmware of the Kospet Prime can be updated OTA through the setting menu of the watch or through the update function of the WiiWatch2 app.
It is highly recommended to check for any firmware updates right away after buying the Kospet Prime as it could offer newer functions, improved performance and security updates.
---
Follow us:
Get the latest reviews on your favorite social network
---

Scores
KOSPET Prime SmartWatch Phone Scores
Technology & Specs (CPU, RAM, ROM) -

10/10

Accessories -

7.5/10

Design -

8.75/10

Operation & Control -

9/10

Battery Life -

8.5/10

Construction & Build -

10/10

Functions -

10/10

Screen -

10/10

Connectivity -

10/10

Comfort -

8/10

Camera -

7.5/10

-

10/10

Value for Money -

10/10
Summary

Pros
✅ Quad-core CPU
✅ 32GB ROM
✅ 3GB RAM
✅ Dual cameras
✅ Large screen
✅ Video and audio recording
✅ Google Play Store compatible
✅ IP67 waterproof rating
✅ Heart rate sensor
✅ Ceramics bezel
✅ GPS/GLONASS/A-GPS
✅ Charging cradle
✅ High screen resolution
✅ Easy to replace wrist band
✅ Insane value for money
Cons
❌ Micro USB cable
❌ SIM slot cover needs to be unscrewed
❌ Noisy and ugly boot sound
Conclusion
The KOSPET Prime SmartPhone Watch continues the legacy of Kospet's leading Android phone-watches, with a snappy and rich-featured device and an affordable price that is difficult to resist.
FIND ALL OUR: Earphones Reviews / In-Ear Headphones Reviews
MORE: Best Earphones Charts
---
Buy it from

:
KOSPET PRIME SE COUPON
ONLY VALID THROUGH LINK OPENED and with coupon - LIMITED Number of Coupons - ENDS 31st May
KOSPET PRIME SE COUPON
ONLY VALID THROUGH LINK OPENED and with coupon - LIMITED Number of Coupons - ENDS 31st May
RECOMMENDED FOR YOU: Headphones Frequency Response Curves
SEE ALSO: KZ Headphones Frequency Response Curves
---
KOSPET Prime SmartWatch Phone Technical Specifications
General
Brand: Kospet
Model: Prime
Type: Watch Phone
OS: Android 7.1.1
CPU: MTK6739
Cores: 1.25GHz
RAM: 3GB
ROM: 32GB
External Memory: Not Supported
Compatible OS: Android,IOS
Network
WIFI: 802.11a/b/g/n wireless internet
Network type: TD-SCDMA+FDD-LTE+TD-LTE+WCDMA+GSM
Frequency: FDD-LTE: B1/2/3/5/7/8/12/17/20,GSM B2/3/5/8,TD-SCDMA B34/B39,TDD-LTE B38/39/40/41,WCDMA: B1/2/5
GPS: Yes
Bluetooth: Yes
Bluetooth Version: V4.0
Display
Screen type: IPS
Screen size: 1.6 inch
Screen resolution: 400 x 400
Camera
Camera type: Dual Camera (one front one side)
Connectivity
SIM Card Slot: Nano SIM Slot
TF card slot: No
Micro USB Slot: No
USB Slot: No
Mini USB Slot: No
Microphone: Supported
Speaker: Supported
Media Formats
Picture format: GIF,JPG,PNG
Music format: FLAC,MP3,WMA
Video format: MP4,RM,RMVB
Languages
Languages: English, German,French, Spanish, Portuguese, Italian, Russian,Hindi, Arabic, Ukrainian, Czech, Danish, Hungarian, Dutch, Norwegian, Polish, Romanian, Turkish, Greek, Serbian, Persian, Korean, Japanese, Indonesia, Malaysia, Philippines, Tagalog, Vietnam, Bangladesh, Thai, Cambodia, Simplified Chinese, Traditional Chinese
Additional Features
Main Functions : Heart rate measurement,Message,Music Sync Function,Pedometer,Remote Camera
Additional Features: Alarm,Calendar,Sound Recorder,Waterproof
Package Contents
Smartwatch Phone: 1
Screen Protector: 1
Charging Dock: 1
USB Cable: 1
User Manual: 1
Dimensions and Weight
Product weight: 0.0830 kg
Package weight: 0.2660 kg
Product size (L x W x H): 28.00 x 5.08 x 1.85 cm / 11.02 x 2 x 0.73 inches
Package size (L x W x H): 12.00 x 10.50 x 6.50 cm / 4.72 x 4.13 x 2.56 inches
YOU WILL ALSO LIKE: Amazon Coupons & Deals
MORE:  Gearbest Coupons – Discounts – Deals – Promo Codes – Sales Deals
SEE ALSO: Banggood Coupons – Discounts – Deals – Promo Codes – Sales Deals
SEE ALSO: Aliexpress Coupons – Discounts – Deals – Promo Codes – Sales Deals
MORE: Hybrid Earphones Reviews
MORE: Single Dynamic Driver Earphones Reviews
---
Photos
KOSPET Prime SmartWatch Phone Photos
---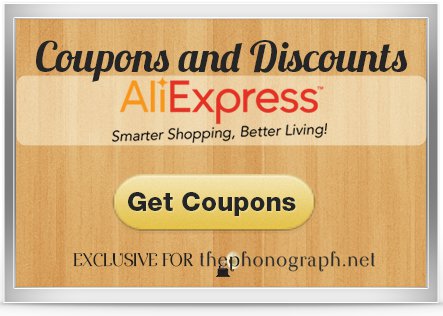 ---
RECOMMENDED
---
Found the Information Useful?
---
We hope you enjoyed this article. All the earphones reviews, earbuds reviews, headsets reviews, in-ear monitors reviews (iem), in-ear headphones reviews are made as objective and thorough as possible to provide our readers a way to choose the best earphones, earbuds, iem, in-ear monitors, headsets and in-ear headphones. By providing exhaustive information we allow our readers to even fine-tune their choices to select among the best budget earphones, best earphones for sports, best basshead earphones, best fun sounding earphones, most balanced earphones, least fatiguing earphones, most comfortable earphones, best looking earphones or even for the best cheap earphones to buy. Our resources offer: In-Depth Earphones Reviews, Earphones Scores Compared, an Earphones Size Comparison Tool, a sound frequency cheat-sheet, an Earphones Amplification Comparison Table, a brief audio glossary with the most frequent audio terms and audio definitions, and our Earphones Top Charts (covering the Top 10 Basshead Earphones, Best Bang for Buck Earphones, Top Sports Earphones, Best KZ earphones, Best bang for buck KZ earphones, Best basshead KZ earphones, Best KZ earphones for bass, Best KZ earphones for gaming, Best KZ earphones for sleeping, Best KZ earphones for working out, Best KZ earphones under $20, Best KZ earphones under $50, Best smallest KZ earphones, Top Balanced Earphones, Top Fun Sound Earphones, top smooth sounding earphones), Best Xiaomi Headphones, Best Xiaomi Earphones for Bass, Best Xiaomi Headphones under $50, Best Xiaomi Headphones under $20, The Best Xiaomi Wireless Headphones, Best Bang for Buck Xiaomi Headphones, Best 11.11 Deals and Coupons – Aliexpress – Gearbest – Banggood, Black Friday Coupons and Deals, Aliexpress Anniversary Sale Coupons and Deals, Cyber Monday Coupons and Discounts, Black Friday Coupons Aliexpress, Gearbest, Banggood, Amazon Coupons Discounts Deals Promo Codes Sales, ALIEXPRESS Coupons and Promo Codes – Exclusive Discounts