---
SMSL DO100
 | USB DAC | Bluetooth DAC | DSD512 | 
---

---
SMSL DO100, a new Bluetooth USB DAC from SMSL.
Foshan ShuangMuSanLin technology Co., Ltd., or better known S.M.S.L has been on the business for more than a decade already, showing a strong a growth and capturing the attention of the audio enthusiast market for their value for money and quality offered.
During this 10+ years, the brand has released an vast number of DAC, Amps, music players and other audio devices. The SMSL DO100 is part of the new, small and affordable releases from the brand – like the SMSL HO100.
With the excellent performance seen on our SMSL HO100 review, we are eager to find out if the SMSL DO100 is up to the standards of this new affordable line from SMSL.
You can get the SMSL DO100 in black color.
FIND ALL: Headphones Scores Compared
MORE: Reviews – Headphones, Music Players, DAC, DAP, Amp, Cables
SEE ALSO: DAP/DAC Reviews
---
SMSL DO100 Review
Tests & Scores
---
AF
Advanced Features
The SMSL DO100 include advanced features such as:
• USB DAC
• Balanced I/O
• Bluetooth 5.0
• Aptx/LDAC
• PCM 768kHz / 32bit
• DSD512 decoding
• Adjustable DPLL
• 7x PCM filters
• USB-C connection
• Infrared remote control
---
---

---
---
MORE: In-Ear Headphones Weight Comparison
SEE ALSO: Earphones Size Comparison
---
A
Accessories & Packaging
The unit comes packed in a medium sized box with a nearly plain white design.
The device inside is protected by a good amount of soft foam and placed in a cutout foam base – users should not worry about the safe arrival through shipping and handling of your purchased unit.
The DAC comes bundled with:
• 1x power cable
• 1x Bluetooth antenna
• 1x IR remote
• 1x USB Type-C cable


3.75/5
---
D
Design
The SMSL DO100 surely looks like a sibling of the SMSL HO100, not only by name but also by size, design and aesthetics. Indeed, the brand clearly manufactured both to match perfectly together in every sense, with the DO100 acting as the DAC and the HO100 as the amp.
A mini footprint and a classic rectangular form factor makes this DAC an unobtrusive companion for any desktop.
Moreover, a classy metallic and finely textured finish adds a premium sensation to the DAC and expands the possibility to harmoniously match audio racks and audiophile desktops.
The device has a clean front panel that only hold a display and a volume knob, while the rear panel is the area where all input and output connectors can be found – also the power connector is placed on this panel.
Measuring 150x128x39mm, the DAC is not that far from the dimensions of the Topping MX3 but a big difference is that SMSL smartly placed the PSU inside the tiny body of the DO100 while the Topping DAC uses a big external PSU.


5/5
---
OC
Operation & Control
Full control of this DAC can be done through the bundled IR remote or through the volume knob.
The knob offers an infinite rotational movement (clock and counterclockwise) with 1-step rotation that control the volume up or down by 1 level, offering a more precise control – volume can be set in 99 steps (from 0 to 99)
This knob does not only act as a volume control but it is also a multifunction button; when pressed and/or pressed and hold, users will have access to input switches, menu and settings, power on/off.
Another neat detail is the fact that the brand has moved away from generic IR remotes with useless buttons and has made a branded remote where all buttons have a specific function on the DAC while trying to keep it as intuitive as possible.


5/5

MORE: Earphones Amplification Power Comparison
MORE: Best Basshead Earphones
SEE ALSO: Best Fun Sounding Earphones Chart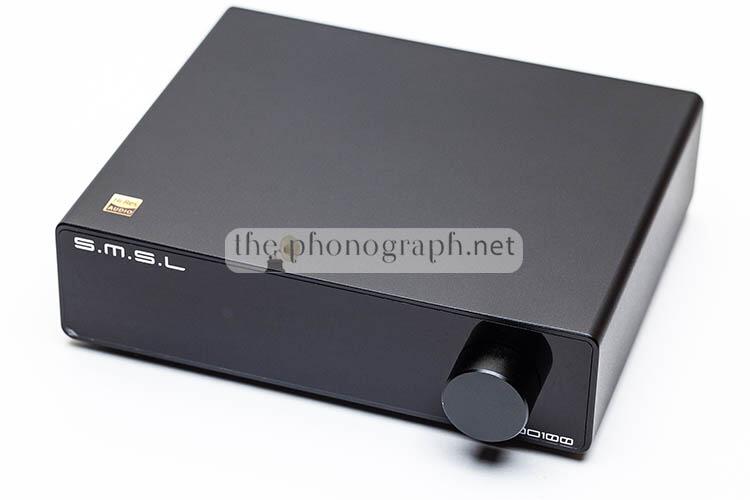 ---
CB
Construction & Build
With a full CNC milled metal body and a glass front panel, the SMSL DO100 feels and looks like a quality device.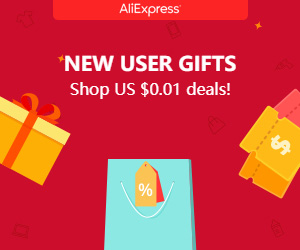 As soon as getting the DAC, users will appreciate the robust and well assembled nature of this SMSL product.
In addition to this, even the volume knob is made of metal while the I/O connectors are gold-plated.
Differently to other budget-conscious DAC/Amps, the SMSL DO100 does not show any wobbling nor rattling on any part, the volume knob is solidly positioned yet smoothly rotating.
Moreover, the DAC comes equipped with 4 rubberized feet that do an outstanding job keeping the unit in place and never slipping on any surface.


5/5
MORE: Best Headphones for Libraries Chart
SEE ALSO: Best Earphones for Bed
---
CM
Compatibility
With an USB-C DAC connection, the SMSL DO100 is instantly enabled to connect to any modern Windows, Mac and Linux computer – an optional driverless mode is offered to avoid compatibility issues.
Additionally, the use of connector standards like optical, coaxial and wireless Bluetooth, expand the possibility of input sources that can be combined with this DAC.


4.5/5
---
SC
Screen
The screen of the SMSL DO100 is more in line with the screen of other budget DAC as the Topping E30 and Topping DX3 Pro  and less fancy than on the SMSL AO200.
Nonetheless, the white light of the screen adds clean aesthetics and ease of reading, while the displayed information will include all main functions and settings such as: sampling rate, input, volume level, DSD and settings menu.
It is fair to note that the screen of the DO100 has either an auto-off function or an always-on function that can be chosen by clicking the FN button on the IR remote – under the "bl" setting menu, users have the possibility to set the brightness of the screen from level 1 to 5
Settings categories on the screen might not have the most intuitive info but as a cheatsheet, these are the corresponding screen/settings:
• FL= PCM Filters
• dP= DPLL
• U1.1= USB DAC with no driver need
• U2.0= USB DAC that needs driver installed
• bl= Screen brightness


3.75/5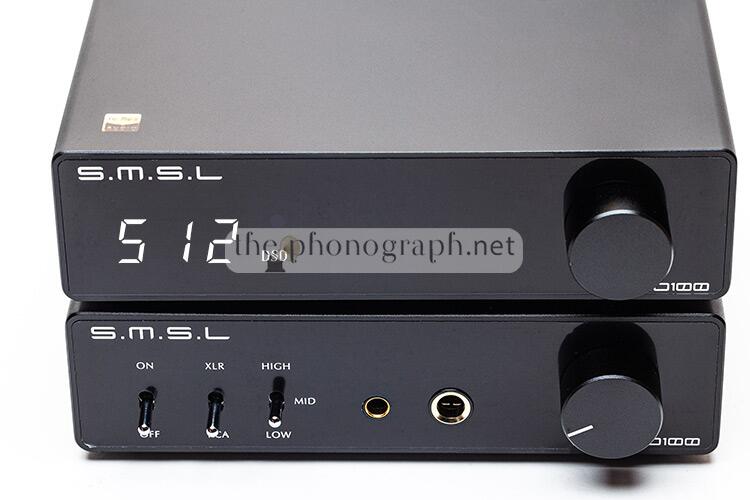 ---
C
Connectivity
The SMSL DO100 has 4 input connections and 2 output connections.
---

---
Inputs include:
• USB-C input
• Optical input
• Coaxial input
• Wireless Bluetooth input
While outputs offered are unbalanced and balanced:
• RCA stereo (unbalanced)
• XLR (balanced)


4.25/5
RELATED TO THIS: Active Noise Cancelling Headphones Reviews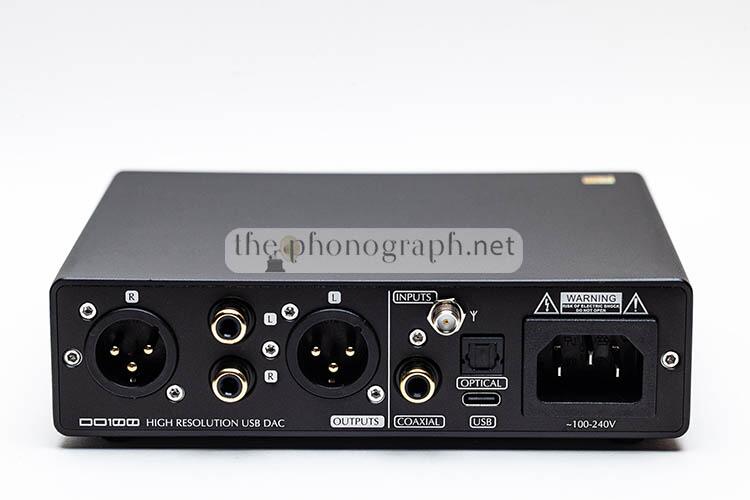 ---

---

---
S
Sound
The SMSL DO100 looks like a harmless tiny DAC but hides beneath some high-level audiophile components such as:
• 2x ESS9038Q2M DAC
• Qualcomm QCC5125 Bluetooth chip
• 2nd gen XMOS
• 4x dual op amp OPA1612
As the SMSL HO100 showed a remarkable performance during our review, we decided to test out the SMSL DO100 in combination with the SMSL HO100 as its amp.
Our measurements revealed a perfectly flat frequency response, issues such as dips, spikes, fluctuations and/or roll-off were completely absent on the measured graphs of the SMSL DO100.
In addition to this, the DO100 DAC used on all 4 input modes (Bluetooth, Coax, Optical, USB DAC) showed a distinguished clean signal with no audible noise.
Moreover, the DAC did neither add nor subtract audio-qualities to the original source and the output devices matched with the DAC – the exact results were seen on both the RCA and balanced XLR outputs.
If decided to reach the volume knob of the DAC and control the output through it, instead of through the combined amp; the SMSL DO100 did not exhibit screeching noises, unbalanced channels and presented a logical 1-step increment/decrement – volume control precision was measured, as seen on our graphs at the end of this review.
If the value for money offered by this DAC was not enough, the unit includes also 7 PCM filters to fine tune it and adjustable bandwidth of the DPLL (digital phase-locked looped). This allows a user customizable option to find the best setting for anti-clock jitter and input tolerance.
This might be all ancient Greek to most readers but, basically, an unstable clock signal could add interruptions to the sound (for examples televisions signal), a higher DPLL will "compensate and fix" the interruption issues. With setting users have access to set the best performance according to the clock stability of the input signal – a lower DPLL value corresponds to better performance.
Filter Modes:
• FL1 (Fixed minimum phase fast roll-off)
• FL2 (Linear slow roll-off)
• FL3 (Apodizing Apodization Filter)
• FL4 (Minimum phase fast roll-off)
• FL5 (Minimum phase slow roll-off)
• FL6 (Linear fast roll-off)
• FL7 (Brickwall Mixing Filter)
It is worth mentioning that the SMSL DO100 is marketed as a Bluetooth DAC and might look like only a DAC, but instead the SMSL DO100 is equipped with 4 op amps making it also a workable headphone AMP but the brand did not include a headphone jack – it is a shame, as the device is fully capable of being a headphone DAC + AMP as well.
With some creativity and the correct adapter, users will be able to transform the RCA outputs into a 3.5mm headphone port to connect headphones directly to the SMSL DO100 – it is also possible to do the same with its XLR balanced ports through this other adapter. It is important to highlight that the device was not designed from factory to include this headphone port, thus we cannot discard any possible damage generated by doing this DIY adaptation.
The better way to do this, though, is to connect the DO100 as a DAC to a dedicated headphone amplifier like the SMSL HO100, which seamlessly connect and complement each other to provide a proper fully working DAC + headphone amplifier system.
We also proceeded to test out the possible performance as a standalone DAC + headphone amp (with the DIY adaptation mentioned at the beginning of this section)
Testing the open back Audio-Technica ATH-AD1000X, Audio-Technica ATH-AD900X, Audio-Technica ATH-AD700X and Audio-Technica ATH-AD500X , the SMSL DO100 with our DIY adaptation showed no issues driving them.
Even at volume level 40, the DAC was already driving perfectly all 3 headphones, with still volume margin up to level 99.
This should not be a big surprise as the SMSL DO100 actually has an output rating of 2Vrms on its unbalanced RCA outputs and 4Vrms through its XLR balanced outputs.
As a point of reference of what to expect, the SMSL DO100 on volume level 99, with our DIY adaptation, through the RCA output showed practically the same output level on the Audio-Technica ATH-AD900X as when driven with the SMSL DO100 + SMSL HO100 through XLR, DO100 at level 99 and HO100 at low gain, 75% maximum volume (headphone plugged to the unbalanced 1/4″ connection)
Of course, more power-hungry headphones will need a dedicated headphone amp like the SMSL HO100, to better drive them.
Quality-wise, the SMSL DO100 DAC on this DIY experiment showed the same audio quality as when tested combined with the HO100.


5/5
RELATED: Best Earphones for Daily Commute
MORE: Most Comfortable In-Ear Headphones
MORE: Editor's Picks Earphones Chart
MORE: Best Bang for the Buck Earphones
Sound Technical Specifications
Output Level: XLR 4.0Vrms; RCA 2.0Vrms
THD+N: 0.00008% (-121dB)
Dynamic range: XLR 127dB; RCA 125dB
SNR: XLR 126dB; RCA 124dB
Output impedance: 100Ω
Bit depth:
USB: 1bit,16~32bit
Optical / Coaxial: 1bit,16~24bit
Sampling rate:
USB PCM: 44.1~768kHz
DSD:  2.8224~22.5792MHz
Optical / Coaxial:
PCM: 44.1~192kHz
DSD:  DSD64(DoP)
Bluetooth specification: 5.0
LDAC: 24bit/96kHz (990kbps/660kbps/330kbps)
aptX-HD: 24bit/48 kHz_576kbps
aptX: 16bit/44.1 kHz_352kbps
SBC: 16bit/44.1 kHz_328kbps
AAC: 16bit/44.1 kHz_320kbps
Power Consumption: 5W
Standby power: <0.5W
---
FW
SMSL DO100 Firmware & Driver
The unit is automatically recognized and setup by Windows when used on the UAC1 mode but a driver installation is needed to use it on UAC2.
It is important to note that DSD support is only available on UAC2 and UAC1 has a limit of 96KHz/24bit.
At this time, the unit does not have any firmware updates available.
---
---
Follow us:
Get the latest reviews on your favorite social network
---

Scores
SMSL DO100 Scores
Accessories -

7.5/10

Design -

10/10

Operation & Control -

10/10

Construction & Build -

10/10

Compatibility -

9/10

Screen -

7.5/10

Connectivity -

8.5/10

Sound -

10/10

Features -

8.5/10

Value for Money -

10/10
Summary
Pros
✅ Bluetooth and USB DAC
✅ Balanced XLR
✅ Bluetooth 5.0
✅ Clean and very elegant design
✅ Small size
✅ Output level control with knob
✅ Powerful
✅ Low power consumption
✅ Precise volume control
✅ IR remote
Cons
❌ Screen info for settings not too intuitive
❌ No headphone jack
Conclusion
The SMSL DO100 is a superb performer for the asking price, with better build, specs, features and quality above most other contenders at this price range.
FIND ALL OUR: Earphones Reviews / In-Ear Headphones Reviews
MORE: Best Earphones Charts
---
Buy it from

:
---

---
SMSL DO100 Frequency Response Curve
USB vs Bluetooth vs Optical
---
Output volume control precision
---
Below: Measurements by the manufacturer
RECOMMENDED FOR YOU: Headphones Frequency Response Curves
SEE ALSO: KZ Headphones Frequency Response Curves
---
SMSL DO100 Technical Specifications
| | |
| --- | --- |
| Type | DAC |
| USB DAC | Yes |
| Max output | 4 Vrms |
| Bluetooth | Yes |
| aptX/LDAC | Yes |
| Screen | Yes |
| Speaker amp | No |
| DSD | 512 |
| Sampling | 768kHz, 32bit |
| IR remote | Yes |
| Amp | Yes |
| | |
YOU WILL ALSO LIKE: Amazon Coupons & Deals
SEE ALSO: Aliexpress Coupons – Discounts – Deals – Promo Codes – Sales Deals
MORE: Hybrid Earphones Reviews
MORE: Single Dynamic Driver Earphones Reviews
We hope you enjoyed this article. All the earphones reviews, keyboards reviews, power tools reviews, music players reviews, DAC reviews, amplifiers reviews, smartwatch reviews, gadget reviews, tech reviews, dashcam reviews, earbuds reviews, headsets reviews, in-ear monitors reviews (iem), in-ear headphones reviews are made as objective and thorough as possible to provide our readers a way to choose the best earphones, earbuds, iem, in-ear monitors, headsets and in-ear headphones. By providing exhaustive information we allow our readers to even fine-tune their choices to select among the best budget earphones, best earphones for sports, best basshead earphones, best fun sounding earphones, most balanced earphones, least fatiguing earphones, most comfortable earphones, best looking earphones or even for the best cheap earphones to buy.
Our resources offer: In-Depth Earphones Reviews, Earphones Scores Compared, an Earphones Size Comparison Tool, a sound frequency cheat-sheet, an Earphones Amplification Comparison Table, a brief audio glossary with the most frequent audio terms and audio definitions, and our Earphones Top Charts (covering the Top 10 Basshead Earphones, Best Bang for Buck Earphones, Top Sports Earphones, Best KZ earphones, Best bang for buck KZ earphones, Best basshead KZ earphones, Best KZ earphones for bass, Best KZ earphones for gaming, Best KZ earphones for sleeping, Best KZ earphones for working out, Best KZ earphones under $20, Best KZ earphones under $50, Best smallest KZ earphones, Top Balanced Earphones, Top Fun Sound Earphones, top smooth sounding earphones), Best Xiaomi Headphones, Best Xiaomi Earphones for Bass, Best Xiaomi Headphones under $50, Best Xiaomi Headphones under $20, The Best Xiaomi Wireless Headphones, Best Bang for Buck Xiaomi Headphones, Best 11.11 Deals and Coupons – Aliexpress – – , Black Friday Coupons and Deals, Aliexpress Anniversary Sale Coupons and Deals, Cyber Monday Coupons and Discounts, Black Friday Coupons Aliexpress, , , Amazon Coupons Discounts Deals Promo Codes Sales, ALIEXPRESS Coupons and Promo Codes – Exclusive Discounts