---
| 16 mm Driver | Neodymium Magnet |
---
---
? The Sony MDR-7550/800ST
are part of Sony's professional line of iems. Specifically this model is designed as a studio in ear monitor (that is where the ST comes from) Inside they have a neodymium magnet and an extremely rare dynamic driver size, 16mm.
The long 7550/800ST naming refers to specify that this earphone has two different names depending on the region where it is sold. It is named Sony MDR-EX800ST in Japan and Sony MDR-7550 in USA and the rest of the world. Despite the very different naming they are the same earphone.
As we just mentioned Sony MDR-7550 / Sony MDR-EX800ST sit in the professional studio monitor line of Sony's models among you can find the:
Sony MDR-7506 – Probably the most famous full sized headphone of the line, launched in 1991 and created for professional monitoring
Sony MDR-7509 – The first in the professional line that switched from a 40 mm dynamic driver to a bigger 50 mm one.
Sony MDR-7509HD – A revised version of the MDR-7509, at the moment introduced, becoming the highest professional studio monitor headphone from Sony
Sony MDR-7510 – A similarly spec'ed model to the 7509
Sony MDR-7520 – Inline with the 7509 and 7510 but with a slightly higher sensitivity and with twice the maximum power capacity as the other 2 models.
Sony MDR-CD900ST – A model somewhat more rare and which switched back to 40 mm drivers and 63 ohms impedance
Sony MDR-V6 – A headphone model launched in 1985 which became very popular
Sony MDR-V600 – Headphones introduced in 1993 aimed to DJs
Sony MDR-EX1000 – Another professional in-ear monitor from the studio line
The Sony MDR-7550/800ST was the 2nd top iem that you could buy from Sony some years ago
The Sony MDR-7550/800ST was the 2nd top iem that you could buy from Sony some years ago, right below the SONY MDR-EX1000
. Both share same housing design, fit and dynamic driver size though they are tuned differently. The MDR-7550/800ST has a detachable cable with a memory wire; it is intended to be used with the cable above and around the ears. The housing is made entirely of plastic except for the securing knob and connection of the detachable cable which is made of metal.
Despite being made of plastic they feel well constructed and are light weighted. Left and right earpieces can be identified with a small coloured ring near the detachable cable connection and with a L and R letter on each corresponding housing (blue identifies the left earpiece and red is used for the right one) Sony's cable is a mediocre standard type of round cable, very thin and fragile; inexplicably Sony cheaped out with the cable quality.
FIND ALL: Earphones Scores Compared
MORE: Sony Earphones Reviews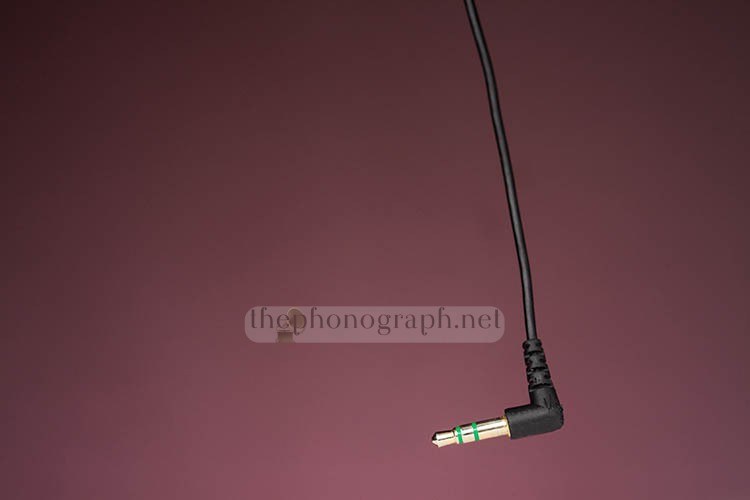 ---
Sony MDR-7550 / EX800ST - Review
Tests & Scores
W
Weight
Sony MDR-7550 / Sony MDR-EX800ST weight in ounces and Sony MDR-7550 / Sony MDR-EX800ST weight in grams.
MORE: In-Ear Headphones Weight Comparison
SEE ALSO: Earphones Size Comparison
---
Click the "Show Curve" button to see the Sony MDR-7550 | Sony MDR-EX800ST Frequency Response

Click the "Show Curve" button to see the 2nd sample of the Sony MDR-7550 | Sony MDR-EX800ST Frequency Response

---
---

---
---
Yellow= vent not blocked; Violet= vent blocked
---
A
Accessories & Packaging
The Sony MDR-EX7500/800ST come in a large box inside a plastic transparent box, not very premium looking. Inside there is a carrying protective case and 3 eartips made of silicone; the quality of the case and the eartips is very good.

9.75/10
---
B
Bass & Sub Bass
The Sony MDR-7550/800ST
hold inside one of the biggest dynamic drivers that you can find on the market, considering Sony's achievements with their large dynamic drivers and bass response the 7550/800ST sound interesting; in fact, they are not an exception to Sony's reputation. For examples of Sony's big dynamic drivers see: Sony MDR-XB50AP, Sony MDR-XB70AP.
great bass performance, very clean, deep and punchy
The Sony MDR-7550 / Sony MDR-EX800ST have a great bass performance, very clean, deep and punchy. They are somewhat warmish but still bass out of the box is not invasive and is not all over the place. Mid-bass does not bleed into mids and vocals either. Sub-bass has good depth and you can equalize them to enhance their bass and sub-bass impact and deepness. The Sony MDR-7550/800ST
have built a reputation to be one of the hardest impacting basshead earphones but so far you could be scratching your head thinking that you firmly disagree and you would be right so far. Out of the box and even custom equalizing, bass depth and impact coming from the 7550Ex/800ST are weaker than many other iems (for example, under this conditions you will get far more bass presence and impact from the Sony MDR-XB50AP, QCY QY8, KZ ZST, KZ ZS2, Plexonte X41M, Senfer 4in1, Xiaomi Mi Pro HD, Elecom EHP-CA3580, JVC HA-FX1X, JVC HA-FX102/FR202, Xiaomi Mi Quantie Pro Hybrid)
There is a secret to achieve their basshead reputation
There is a secret to achieve their basshead reputation. First of all, a basshead equalization and extreme amplification are essential and lastly a custom modification needs to be made. The mod is simply covering the large ventilation port with a thick tape and pinching a very small hole to the tape. Sony has rated the maximum power handling of the Sony MDR-7550/800ST
at 500mW. Basshead EQed and amplified with a Fiio E12
on high gain and bass boost switch ON, the MDR-XE7500/800ST could handle up to 55% of Fiio's maximum power without distorting or breaking the 16mm dynamic driver. Under this configuration and applying the tape modification the Sony MDR-7550/800ST performed as its reputation claims, bass reached insane levels of sub-bass depth, rumble and impact that on our database only the Sony MDR-XB50AP, Plextone X41M or the Pioneer SE-CX8 could compete with. On the other hand, the Sony MDR-7550 / Sony MDR-EX800ST have an impedance of only 16 ohms so there are no difficulties driving them straight from any smartphone or computer.

10/10
MORE: Earphones Amplification Power Comparison
MORE: Best Basshead Earphones
SEE ALSO: Best Fun Sounding Earphones Chart
---
M
Mids & Vocals
Mids are not harsh at all, somewhat recessed, smooth and non fatiguing. To be honest this is part of the general flat studio tuning that they have, they are not too recessed it is just that people are too used to the boosted frequency tuning of nowadays earphones. Mids and vocals can be emphasized at will by equalizing and they will gain a lot of presence.

9.5/10
---
H
Highs & Treble
The highs of the Sony MDR-EX7500/800ST
are mildly recessed but still present, defined and are able to resolve good detail. There might be a very marginal sibilance once in a while, but is irrelevant. Highs are never piercing. Custom eq can bring up lot of extra detail and definition.

9/10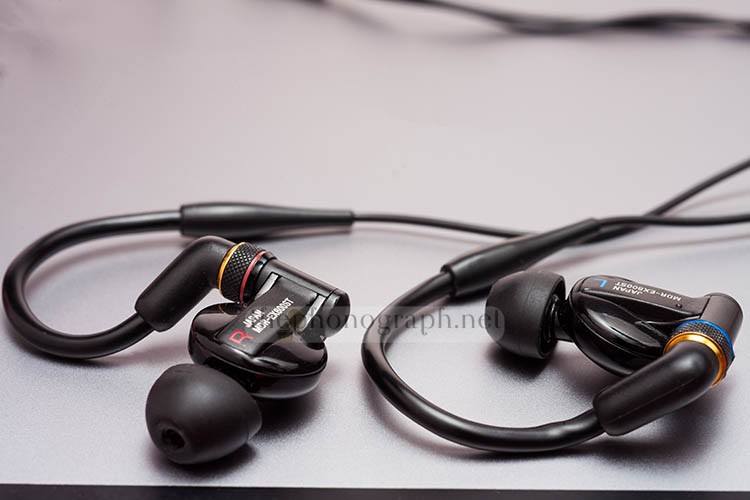 ---
SL
Sound Leak
Sound leaking out of the 7550/ EX800ST is pretty bad, they fail to keep your listening sessions private. Everything that you are listening to will be heard. They are intended to be studio iems so sound leakage is not an issue if it is used for what is was built for.

5.75/10
---
SI
Sound Isolation
Due to their design the Sony MDR-7550/EX800ST perform weakly at this assignment. The large ventilation port and not too tight fit makes sound isolation pretty bad in comparison to most earphones. Once again, to be fair they were designed for studio use so noise reduction should not be the main concern.

6.25/10
---
C
Comfort
The Sony MDR-7550/EX800ST
have an awkward design and fit, many will not be very happy about this. The cable is just incomprehensibly low quality and terrible from every point of view: durability, quality of materials, prone to tangling, memory wire does not hold well the form you mold them.
despite their size and extremely protruding housing they are very light and surprisingly comfortable
The Sony MDR-7550 / Sony MDR-EX800ST are very large (which makes sense considering they have a gigantic 16mm dynamic driver inside) but despite their size and extremely protruding housing they are very light and surprisingly comfortable. They are so comfortable that you will even forget that you are wearing them after a while. Wearing them in public will attract attention but probably not because you look like the coolest kid on the block, instead they may be looking at you because you seem pretty ridiculous; as a comforting reference we held a survey in our HQ and results showed that most would use them in public without any issue.

9/10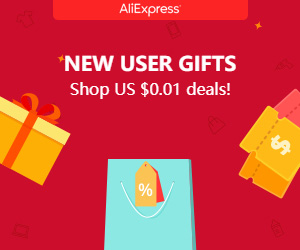 ---
EQ
Response to Equalization
The Sony MDR-7550 / Sony MDR-EX800ST have a great response and tolerance to equalization. Mids and vocals can be pushed forward safely without falling into boxy vocals or harsh mids. If you want to brighten up the somewhat recessed highs, eq up the higher frequencies and the 7550/800ST will improve greatly, revealing much more definition without becoming piercing but don't push it too far or they will start becoming piercing. Bass depth and mid-bass punch can be emphasized by custom equalizing and the MDR-7550EX/800ST will respond excellent bringing much more depth and enhancing bass presence overall. Remember that you need to apply the taping vent mod, basshead equalize and strongly amplify them to reach the top level basshead impact that they can offer. If you skip any of the aforementioned requirements they will not manifest their insane basshead potential.

10/10
MORE: Editor's Picks Earphones Chart
MORE: Best Bang for the Buck Earphones
---
Follow us:
Get the latest reviews on your favorite social network
---
BUY IT AT:

---

Scores
Accesories -

9.75/10

Design -

10/10

Bass -

10/10

Mids -

9.5/10

Highs -

9/10

Sound Leak -

5.75/10

Sound Isolation -

6.25/10

Comfort -

9.5/10

Response to EQ -

10/10

Value for Money -

10/10
Summary

AWARDS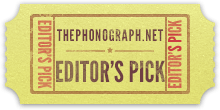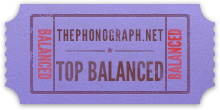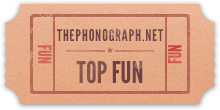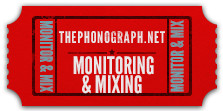 Pros
Beautifully balanced, tuned for studio use or everyday listening with a warmish signature
Top level basshead depth and impact if modded, equalized and highly amplified
Very comfortable despite the clunky design
Cons
Bassheads could be disappointed if not applying the specific conditions they require to show its basshead potential
Cable quality is very scarce
Conclusion
The Sony MDR-7550/800ST are a great jewel iem that can be used for their flat/warmish balanced sound for smooth and highly pleasant listening sessions or can be modded and pushed for one of the best basshead experiences that you could ever get. Nowadays they are rare to find and can be expensive. We highly recommend them but we might not recommend them to "normal" users searching for a more punchy and vivid sound out of the box.
Because of their outstanding performance they have a safe place in the Editor's Picks Earphones Chart, the Best Fun Sounding Earphones Chart and due to the outrageous basshead performance once extremely amplified, custom basshead EQed and appying the tape modification they have a top position in the Best Basshead Earphones Chart.
We consider the Sony MDR-7550 / Sony MDR-EX800ST a must-have if you can spend the money.
FIND ALL OUR: Earphones Reviews / In-Ear Headphones Reviews
MORE: Best Earphones Charts
---


---
Sony MDR-7550 | Sony MDR-EX800ST
| | |
| --- | --- |
| Type | Dynamic |
| Driver Unit | 16mm |
| Sensitivity | 108dB/mW |
| Power Capacity | 500mW |
| Impedance | 16 ohms |
| Frequency Response | 3-28,000Hz |
| Diaphragm | Multiple Layer |
| Magnet | Neodymium |
| Cord | Detachable Y-type, round cord |
| Cord Length | 5.25ft |
| Plug | L shaped stereo mini plug (Gold) |
| Weight (Without Cord) | Approx. 0.25oz |
| Supplied Accessories | 3x Earphone tips (silicone) S, M, L; carrying case |
---
MORE: Single Dynamic Driver Earphones Reviews
Photos
DISCLAIMER
We highly discourage anyone from trying to apply our testings to your own earphones, the risk of damaging or permanently breaking your iems is absolutely probable to happen. With our standardized equalization and amplification tests we push the limits of the earphones to the extreme. If anyway you decide to do so, we cannot be held responsible of the damage done to your equipment. Do it at your own risk.
We hope you enjoyed this article. All the earphones reviews, keyboards reviews, power tools reviews, music players reviews, DAC reviews, amplifiers reviews, smartwatch reviews, gadget reviews, tech reviews, dashcam reviews, earbuds reviews, headsets reviews, in-ear monitors reviews (iem), in-ear headphones reviews are made as objective and thorough as possible to provide our readers a way to choose the best earphones, earbuds, iem, in-ear monitors, headsets and in-ear headphones. By providing exhaustive information we allow our readers to even fine-tune their choices to select among the best budget earphones, best earphones for sports, best basshead earphones, best fun sounding earphones, most balanced earphones, least fatiguing earphones, most comfortable earphones, best looking earphones or even for the best cheap earphones to buy.
Our resources offer: In-Depth Earphones Reviews, Earphones Scores Compared, an Earphones Size Comparison Tool, a sound frequency cheat-sheet, an Earphones Amplification Comparison Table, a brief audio glossary with the most frequent audio terms and audio definitions, and our Earphones Top Charts (covering the Top 10 Basshead Earphones, Best Bang for Buck Earphones, Top Sports Earphones, Best KZ earphones, Best bang for buck KZ earphones, Best basshead KZ earphones, Best KZ earphones for bass, Best KZ earphones for gaming, Best KZ earphones for sleeping, Best KZ earphones for working out, Best KZ earphones under $20, Best KZ earphones under $50, Best smallest KZ earphones, Top Balanced Earphones, Top Fun Sound Earphones, top smooth sounding earphones), Best Xiaomi Headphones, Best Xiaomi Earphones for Bass, Best Xiaomi Headphones under $50, Best Xiaomi Headphones under $20, The Best Xiaomi Wireless Headphones, Best Bang for Buck Xiaomi Headphones, Best 11.11 Deals and Coupons – Aliexpress – – , Black Friday Coupons and Deals, Aliexpress Anniversary Sale Coupons and Deals, Cyber Monday Coupons and Discounts, Black Friday Coupons Aliexpress, , , Amazon Coupons Discounts Deals Promo Codes Sales, ALIEXPRESS Coupons and Promo Codes – Exclusive Discounts