---
| 5.8 mm MicroDriver |
---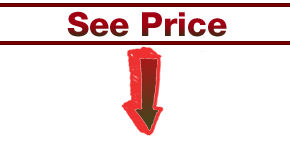 ---
🎧 Sony MH1 LiveSound, a microdriver earphone with metal housings and ultra tiny size. Sony is one of the major brands of headphones and earphones (in addition to many other electronic devices) and there is not much introduction needed to the brand as you must most probably know it. Sony has an immense amount of earphones in their current and historical catalog, we have reviewed some of them among which you can find the XB's line Sony MDR-XB50AP and the premium Sony MDR-7550 / Sony MDR-EX800st.
The Sony MH1 LiveSound does not belong to any of the aforementioned lines and it actually goes quite the opposite regarding dynamic driver size; the Sony MH1 LiveSound has a tiny 5.8mm microdriver while the Sony MDR-XB50AP has a beefy 12mm dynamic driver and the Sony MDR-7550 / Sony MDR-EX800st has a jaw-dropping 16mm dynamic driver.
Sony is well-known for putting quality components inside their higher line of products so we expect a fair performance coming from the 5.8mm microdiver. The housings of the Sony MH1 LiveSound are built in metal which adds robustness to their general construction quality and feel. By holding inside such a small dynamic driver Sony has been able to design tiny earpieces, if you look at the Remax RM-565i
(earphone that we have reviewed some time ago) you will see an extreme resemblance in shape, form factor and size.
The cable of the Sony MH1 LiveSound is flat, rubberized, very solid and asymmetric. If you are wondering what we mean by asymmetric cable; the cable from the right earpiece is longer than the one coming from the left earpiece, this design had a period of fame where lot of earphones were designed like this but in the recent years the design has lost popularity and it is rare to find it nowadays. This cable design is intended to be used with the cable passing behind your neck and resulting in one single cable going in front of you; the practical use of this style of cable it is to reduce cable issues and clumsiness and adding the possibility to pull them out of your ears while remaining hanging from your neck. To be fair, the design is well intended but the cable of the Sony MH1 LiveSound is too heavy and lacks flexibility so you have to workout a bit with it. The cable has an inline mic/control with 4 buttons; 2 for volume control, 1 for play/pause and a 4th one to launch special functions on the smartphone but any of this will work unless you use a compatible Sony smartphone and/or media player, if you get the Sony MH1C version which is compatible with newer smartphones or if you buy an adapter. Another bit of history is needed to explain something about the inline mic/control that you can see below on the photos.
Sony designed their smartphones with a 4-pole OMTP plug pin layout (left-right-mic-ground) while nowadays pin layout uses a CTIA plug (left-right-ground-mic); if an OMTP earphone is connected to a newer CTIA smartphone there are incompatibility issues
. Now that you got the historical insight of the 4-pole OMTP compatibility issue, you could be wondering how does this affect the Sony MH1 LiveSound? As you might imagine by now, the Sony MH1 LiveSound has the old 4-pole OMTP plug (old Nokia and Sony Ericsson connector interface). If you plug it in right ahead to your smartphone or computer you will get a "karaoke-sounding" earphone with a strong eco, absent vocals and a horrible sounding experience. The solution, either you can hold pressed the middle button on the control (pretty unpractical), use it with a compatible Sony smartphone or simply buy a 4-pole TRRS Adapter (OMTP to CTIA); we found that the extension cable included with the Takstar INGPING H60
worked as an adapter but the mic/control will not be functional unless you buy a proper adapter.
You can buy the Sony MH1 LiveSound
in the 2 different versions, the MH1 and the MH1C (which is supposed to offer a wider compatibility with newer Android devices). If you are wondering how to know if you are getting the MH1 or the MH1C model, there is an easy to see difference in the back housing design; the MH1 (model that we own and are reviewing) has the old Sony Ericsson logo while the MH1C model does not have this logo and has engraved the new characters-only Sony logo (logotype). Stock and availability of the Sony MH1 Livesound comes and goes; so, if you decided to get one and see it available do not think it twice or it may be uncertain when you will see them again.
FIND ALL: Earphones Scores Compared
MORE: Sony MDR-XB50AP – Review
MORE: Sony MDR-7550 / Sony MDR-EX800st – Review
---
Sony MH1 LiveSound - Review
Tests & Scores
W
Weight
MORE: In-Ear Headphones Weight Comparison
SEE ALSO: Earphones Size Comparison
---
A
Accessories & Packaging
The Sony MH1 LiveSound is sold without a retail packaging, sellers usually ship them inside a bag with all the original accessories. Inside the bag you should get 4 pairs of black eartips, 4 pairs of green eartips and a cable clip.

8/10
---
B
Bass & Sub Bass
The tiny 5.8mm microdriver of the Sony MH1 LiveSound provides an unexpectedly very fun and energetic bass with plenty of punch and sub-bass depth and still does not sound boomy or boosted. To be honest quite impressive and even more considering the driver's size. Bass will never fall short with these Sony earphones, you can listen to any genre with the confidence that they will fulfill their bass requirements.
Applying an EQ, mid-bass got very punchy and sub-bass deeper but can become boomy if overdone.
Despite the tiny driver we put the Sony MH1 LiveSound through our standardized extreme bass tests with a custom basshead EQ and using a Fiio E12 Mont Blanc
with it's bass boost turned on and set to high gain. After the extreme amplification they were able to handle up to 45% of the Fiio's maximum power with a big enhancement of mid-bass and sub-bass and a very mild rumble. Do not expect any basshead impact coming from them and do not even dream about them reaching the insane basshead level of the Sony MDR-7550 / Sony MDR-EX800st
or the Sony MDR-XB50AP
.

8/10
MORE: Earphones Amplification Power Comparison
MORE: Best Basshead Earphones
SEE ALSO: Best Fun Sounding Earphones Chart
---
M
Mids & Vocals
Mids of the Sony MH1 LiveSound are smooth, warm with some mid-bass bleed that makes lower vocals a tad laid back at certain moments but not excessive at all. Higher mids sound nice and not recessed nor forward or fatiguing. Overall, great mids and pleasant. Using an EQ, mids gain excellent results with an efficient fine tuning; lower mids recession is highly removed and higher mids still do not get harsh.

8.5/10
---
H
Highs & Treble
The highs of the Sony MH1 LiveSound have enough detail and brightness as to make highs clear and enjoyable while sibilance and piercing highs are not present. Another great audio frequency range resolved by the MH1 LiveSound. With an EQ, brightness is strongly augmented and a huge extra amount of detail is resolved; piercing highs and sibiliance still remain under control.

8.75/10
---
---
SL
Sound Leak
The sound that leaks out of these earphones is low, but not inaudible if you set high volume levels and use them at silent places. In normally noisy situations their sound will perfectly blend with surrounding noises. So, it might not be the perfect companion if you intend to use it at libraries unless you limit your volume.

7.75/10
---
SI
Sound Isolation
The Sony MH1 LiveSound do a fair job isolating from noises, probably they will not win the crown here but sounds will be noticeably subdued.

7.25/10
---
C
Comfort
Because of their tiny size and light weight earpieces they are extremely comfortable to wear and would had safely earned a 9/10 or 10/10 score here but due to their not so perfectly achieved cable and compatibility issues (if not used with an adapter, with a compatible device or getting the Sony MH1C model instead) they have lost a couple of points.

8/10
---
EQ
Response to Equalization
The Sony MH1 LiveSound have responded outstandingly to every custom EQ that we applied with almost no issue added. Bass got very punchy and deep touching boomy territory; mids overall were fine tuned with excellent removal of any lower mids recession and remaining free of harshness, boxy, thin or tinny sounding mids; highs highly benefited of added brightness and a lot of extra detail with no sibilant or piercing highs presence added.

10/10
MORE: Editor's Picks Earphones Chart
MORE: Best Bang for the Buck Earphones
---


---

Scores
Accessories -

8/10

Design -

10/10

Bass -

8/10

Mids -

8.5/10

Highs -

8.75/10

Sound Leak -

7.75/10

Sound Isolation -

7.25/10

Comfort -

8/10

Response to EQ -

10/10

Value for Money -

10/10
Summary

AWARDS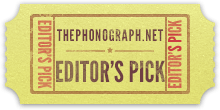 Pros
Rich, punchy and deep bass
Smooth yet clear mids
Bright and detailed enough highs
Outstanding response to EQ
Great price for the performance offered
Very comfortable (despite the cable)
Cons
If you do not get the MH1C version, it needs an adapter or to be used with compatible Sony devices to sound properly
Cable is a bit heavy and inflexible
Conclusion
The Sony MH1 LiveSound is an impressive earphone with solid construction, excellent looks and great sound quality. Overall the MH1 had such a remarkable overall performance and considering the fact the they are sold at a very affordable price they have been chosen as one of our
, but remember the compatibility issues mentioned on the review.
The Sony MH1 LiveSound can be safely recommended to anybody looking for an outstanding major brand's earphone with great sound at an affordable price, but that it is aware of their compatibility issues and might know how to work them out (or just get the MH1C model).
FIND ALL OUR: Earphones Reviews / In-Ear Headphones Reviews
MORE: Best Earphones Charts
---


---
Sony MH1 LiveSound Frequency Response
2nd Sample & tighter fit
---
Sony MH1 Livesound
| | |
| --- | --- |
| Type | Dynamic MicroDriver |
| Driver Unit | 5.8mm |
| Sensitivity | 115dB/mW |
| Power Capacity | 67mW |
| Impedance | 15 ohms |
| Frequency Response | 1-20,000Hz |
| Diaphragm | Unknown |
| Magnet | Unknown |
| Cord | Y-type, flat cord |
| Cord Length | 1.2m |
| Plug | L shaped stereo mini plug |
| Weight | Unknown |
| Supplied Accessories | 8x pair of Earphone tips; cable clip |
---
MORE: MicroDriver Earphones Reviews
---
Photos
DISCLAIMER
We highly discourage anyone from trying to apply our testings to your own earphones, the risk of damaging or permanently breaking your iems is absolutely probable to happen. With our standardized equalization and amplification tests we push the limits of the earphones to the extreme. If anyway you decide to do so, we cannot be held responsible of the damage done to your equipment. Do it at your own risk.
---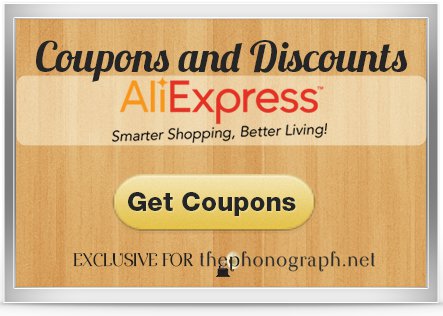 ---
RECOMMENDED
---
Found the Information Useful?
---
We hope you enjoyed this article. All the earphones reviews, earbuds reviews, headsets reviews, in-ear monitors reviews (iem), in-ear headphones reviews are made as objective and thorough as possible to provide our readers a way to choose the best earphones, earbuds, iem, in-ear monitors, headsets and in-ear headphones. By providing exhaustive information we allow our readers to even fine-tune their choices to select among the best budget earphones, best earphones for sports, best basshead earphones, best fun sounding earphones, most balanced earphones, least fatiguing earphones, most comfortable earphones, best looking earphones or even for the best cheap earphones to buy. Our resources offer: In-Depth Earphones Reviews, Earphones Scores Compared, an Earphones Size Comparison Tool, a sound frequency cheat-sheet, an Earphones Amplification Comparison Table, a brief audio glossary with the most frequent audio terms and audio definitions, and our Earphones Top Charts (covering the Top 10 Basshead Earphones, Best Bang for Buck Earphones, Top Sports Earphones, Best KZ earphones, Best bang for buck KZ earphones, Best basshead KZ earphones, Best KZ earphones for bass, Best KZ earphones for gaming, Best KZ earphones for sleeping, Best KZ earphones for working out, Best KZ earphones under $20, Best KZ earphones under $50, Best smallest KZ earphones, Top Balanced Earphones, Top Fun Sound Earphones, top smooth sounding earphones), Best Xiaomi Headphones, Best Xiaomi Earphones for Bass, Best Xiaomi Headphones under $50, Best Xiaomi Headphones under $20, The Best Xiaomi Wireless Headphones, Best Bang for Buck Xiaomi Headphones, Best 11.11 Deals and Coupons – Aliexpress – Gearbest – Banggood, Black Friday Coupons and Deals, Aliexpress Anniversary Sale Coupons and Deals, Cyber Monday Coupons and Discounts, Black Friday Coupons Aliexpress, Gearbest, Banggood, Amazon Coupons Discounts Deals Promo Codes Sales, ALIEXPRESS Coupons and Promo Codes – Exclusive Discounts