---
Superlux HD681
| Over-Ear | 50 mm Driver | Neodymium Magnet |
---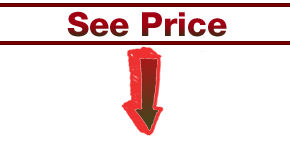 ---
🎧 We are reviewing the Superlux HD681, an insanely affordable over-ear headphone with a semi-open design and a prosperous fame.
The Superlux HD681 features an open-back design, 50 mm dynamic drivers (which is a diameter larger than usually found on many over-ear headphones), neodymium magnets, a wide 10-30,000Hz frequency response, a maximum power of 300 mW and leather earpads.
The Superlux HD681 belong to the professional monitoring headphone's line from the brand, among which you can find other highly popular headphones as the:
The Superlux HD681 are actually a "series" line of 3 different sub-models with, supposedly, specific tuning; this series are much like the Superlux HD381 Series, Superlux HD662 Series. The 3 flavors that this line offers are (quoting Superlux's product descriptions):
Superlux HD681  – Superlux states: "Deep low frequency "On stage" sound, perfect for enjoying the beauty of classical music & other large ensembles… Both the HD681 & P-brand HP890 have a similar curve, presenting a bright and clear sound. When playing classical music, the HD681 will surprise you with its breadth, clarity and dynamic presence."
Superlux HD681F – Superlux states: "Flat extended frequency response "Front row" sound image, great for pop music and capturing that sweet vocal sound… Both the HD681F & A-brand AD500 have a similar curve. The HD681F delivers a sweet sound, just as if the singer was standing right in front of you."
Suplerux HD681B – Superlux states: "powerful bass "In hall" feel, great for enjoying rock music and similar exciting performances… Both the HD681B & A-brand K240 Studio have a similar curve. The HD681B optimizes a powerful bass and balanced tone, and it will be difficult to resist the urge to dance to the rhythm from your headphones."
You might have noticed that Superlux compares them to some oddly named P-brand and A-brands which insinuate: "P-brand HP890", the Philips SBC HP890 (a classic Philips headphone
); "A-brand AD500" is pointing to the Audio Technica ATH-AD500
and "A-brand K240" suggests the AKG K240 – these 3 headphones belong to major brands and are highly famous models with already many years on the market. The Superlux HD681 has an immediately recognizable aesthetic resemblance with the AKG K240 STUDIO
and AKG K240 MKII
.
Among the 3 flavors of the HD681, it is the Superlux HD681 (without the "F" or the "B") the one that has gained the most diffused reputation (to be honest, the Superlux HD681B and Superlux  HD681F are hardly ever seen in stock). If you happen to stumble upon all 3 variants, there is an easy way to differentiate them: the HD681F has white rings and details, the HD681B has dark grey rings and details and the plain HD681 model has red rings and details.
The earcups of the Superlux HD681 are very large and offer an over-ear format/fit. The headband has a self-adjusting system with a double construction made of two pieces: a leather-like wide band and twin metals rods; this kind of headband system has been used by AKG headphones
for a long time.
The Superlux HD681 is compatible with Android and Apple devices.
You can buy the Superlux HD681 Series in:
FIND ALL: Earphones Scores Compared
MORE: In-Ear Headphones Reviews
SEE ALSO: Headphones Technical Specifications
---
Superlux HD681 Review
Tests & Scores
---
W
Weight
Superlux HD681 weight in Ounces and Superlux HD681 weight in grams.
MORE: In-Ear Headphones Weight Comparison
SEE ALSO: Earphones Size Comparison
---
A
Accessories & Packaging
The Superlux HD681 unboxing results in a screw-on 3.5 mm to 6.3 mm stereo adapter (gold-plated) and a large soft carrying pouch that can fit the headphone inside. The packaging is an awkward sheet of cardboard, in fact there is not much packaging for the Superlux HD681. If you want a fancier packaging, detachable cables and various accessories you can opt for the Superlux HD668B.

7/10
---
B
Bass & Sub Bass
Open-back (and semi-open) headphones have a design that does not set an ideal starting point to build up super strong bass. Nonetheless, the Superlux HD681 are able to provide very rich bass with punchy mid-bass and good enough sub-bass depth — for a semi-open headphone
their bass response is impressively energetic.
With an EQ, there is a punchier mid-bass response but sub-bass starts to get distorted and do not provide a much deeper sound.
Running the Superlux HD681 through our extreme bass tests they took up to 40% of a Fiio E12 Mont Blanc
maximum power (custom basshead EQ, high gain, bass boost) with a huge increment of mid-bass punch and sub-bass that will offer a delicate but clearly perceptible basshead rumble on your cheek bones. To reach this it was necessary to push them to their limits (as we always do in this section), anything below this high-risk levels did not provide any rumble. Regarding sound quality, their sub-bass became distorted on and beyond 40% amplification. Do not expect the basshead rumble and impact that the Beats Solo2
achieved during our Beats Solo2 review.

8.75/10
MORE: Earphones Amplification Power Comparison
MORE: Best Basshead Earphones
SEE ALSO: Best Fun Sounding Earphones Chart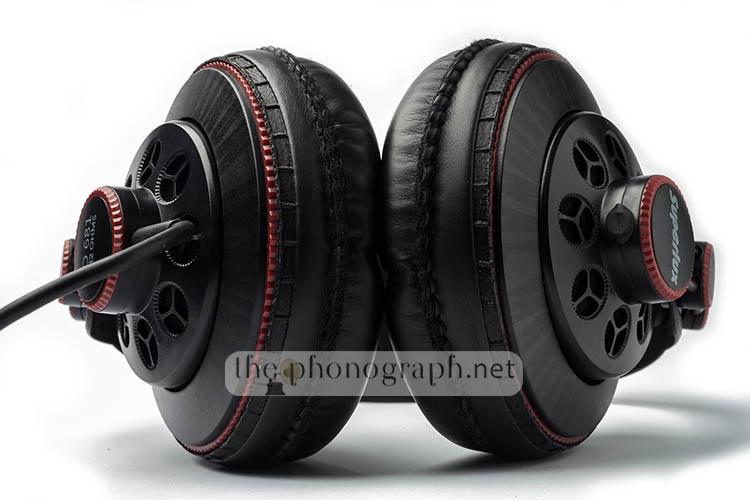 ---
M
Mids & Vocals
The Superlux HD681 mids have clear lower mids and lower vocals with nice warmth and good enough higher-mids crispness. There is no muffle sound at all but some highly demanding listeners could want to apply a little bump to their lower vocals, if you want to fine tune it you can apply an EQ aimed to "fix" this. The upper range of their mids are well resolved without getting harsh nor sounding rolled-off or shy.
Using an EQ you can custom-match their mids to your liking by clearing up and enhancing vocals presence without touching the upper mids; you can empower higher mids and add crispness or you can combine both EQ paths. Any of the EQ decisions will answer back with highly efficient modification of their sound, of course you need to know what you are doing or you can mess up their already great mids sound quality.

8.75/10
---
H
Highs & Treble
The Superlux HD681 highs are superb bright and detailed, a "treble-head" dream come true… bringing some memories of in-ear headphones like the Senfer 4in1. Hats off for Superlux's little monstrous creation.
As mostly happens with headphones tuned with very bright and detailed highs, piercing highs can show up at times but, honestly, their piercing highs are not too strong, it is their sibilance that is recurrent.
Apply an EQ to boost their highs and sit down because you will get a ridiculous amount of brightness but expect much stronger sibilance and piercing highs. If you have some experience using an EQ or want to play around you can try many different custom EQ configurations to find the perfect level of relation between brightness and piercing/sibilant highs or you can go all the opposite by dialing down some of their highs to reduce any fatiguing peaks and they will still sound bright and detailed.

8.75/10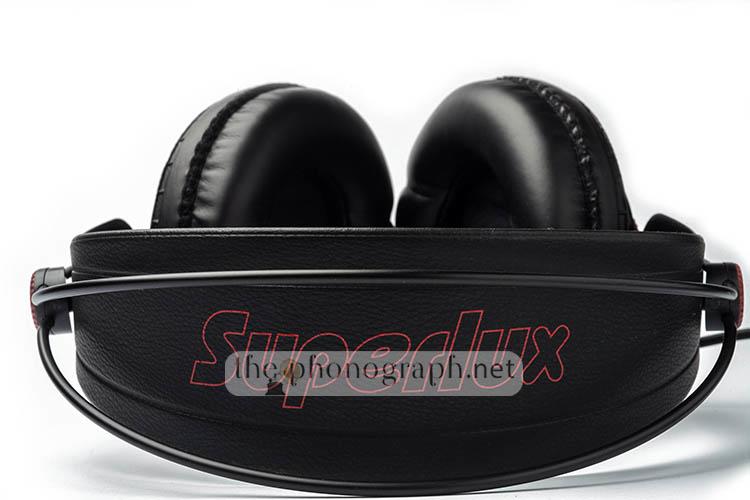 ---
SL
Sound Leak
The sound leaking out of the Superlux HD681 is high, as expected from any semi-open headphone. There is nothing wrong or badly achieved by the Superlux HD681 that leads to this strong leakage, it is a simple characteristic of every open and semi-open headphone
.
If of any relevance, the sound leaking level of this headphone is slightly lower than on some fully open-back design headphones.

3/10
MORE: Best Headphones for Libraries Chart
SEE ALSO: Best Earphones for Bed
---
SI
Sound Isolation
Being a semi-open back headphone, the sound isolation provided by the Superlux HD681 is not their strongest asset. A strong sound isolation is something that no open-back and semi-open back design will be able to provide, if it would it would mean that they are not very open and nearer to a closed-back headphone.
If you were considering the Superlux H681 or any other open-back headphone for a strong isolation of your surroundings you are starting up with the wrong foot.

2/10
---
C
Comfort
The self-adjusting headband of the Superlux HD681 offers an oustanding level of comfort. This design is inspired by the headbands of AKG headphones
, which AKG has been using for decades already. The reduced amount of material needed to construct the headband results in a cumulative lighter weight of the headphone as a whole.
Moreover, the large, "cushiony" and leather (maybe leather) earpads supplement their excellent level of comfort offered with also a pivoting movement that adapts them better to your heads/ears shape. The headband's clamping has a well-balanced pressure to provide a tight but not crushing fit and the single-sided robust cable reduces cumbersome cable-issues.
To be noted, as the Superlux HD681 are studio monitoring headphones
they come with a long 2.5 m cable that could be a bit strange to manage if you are planning to use them while walking through the streets of your city (though by design they were not created to be used during daily commuting or even outside a studio or home)

10/10
RELATED: Best Earphones for Daily Commute
MORE: Most Comfortable In-Ear Headphones
---
EQ
Response to Equalization
The response equalization of the Superlux HD681 was impeccable with perfect fine tuning of their mids, empowering of their bass and either taming of their highs peaks or sparkling even more their brightness and detail.

9/10
MORE: Editor's Picks Earphones Chart
MORE: Best Bang for the Buck Earphones
---
BUY IT AT: 



---
SF
Size & Fit
Superlux HD681 size and Superlux HD681 fit.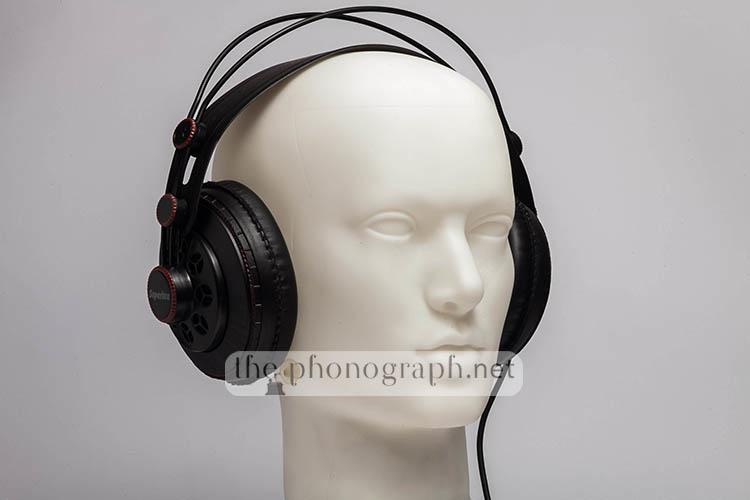 ---
Follow us:
Get the latest reviews on your favorite social network
---

Scores
Superlux HD681 Scores
Design -

9/10

Bass -

8.75/10

Mids -

8.75/10

Highs -

8.75/10

Comfort -

10/10

Response to EQ -

9/10

Value for Money -

10/10
Summary
NOTE: Sound Leak and Sound Isolation scores are not being averaged as this is an open-back headphone.
Pros
✅ Excellent bass response, energetic but not invasive
✅ Clear, alive and well resolved mids
✅ Very bright and detailed highs
✅ Open, wide sound
✅ Open-back and refined sound for very little money
✅ Top Bang for Buck / price-performance
✅ Highly efficient response to EQ
✅ Great self-adjusting headband (inherited from AKG headphones)
✅ Professional monitor design and aesthetics (look alike of the AKG K240 / AKG K240 MII)
✅ Superb comfort and fit
✅ Light weighted
✅ PRICE, of course (ridiculously cheap price!)
Cons
❌ Sibilance is present and can become recurrent depending on the track
❌ Treble sensitive may want to dial down a notch their highs
Conclusion
It is simply insane how Superlux created such a stellar performer at this ridiculous cheap price. Whether you are an in-ear headphones fan, new to headphones, a long-time headphone collector or even a gamer you will get a superb bang for buck open-back headphone that will introduce you to open-back audiophile and wide sound quality for an unbeatable price (deliriously cheap price).
You will get a phenomenal headphone for very few Dollars / Euros / Pounds / Yen / Yuan / Bitcoins / Ounces of Gold / You Name It.
More than obvious by now, the Superlux HD681 are absolutely recommended to anybody who wants a fantastic sounding headphone. For the price that they cost and what they can offer there  is no sane reason to not buy it - no matter how many headphones you might already own.
FIND ALL OUR: Earphones Reviews / In-Ear Headphones Reviews
MORE: Best Earphones Charts
---
Buy it from

:

---
Superlux HD681 Frequency Response
RECOMMENDED FOR YOU: Headphones Frequency Response Curves
SEE ALSO: KZ Headphones Frequency Response Curves
---
Superlux HD681 Technical Specifications
| | |
| --- | --- |
| Type | Dynamic Semi-open |
| Driver Unit | 50mm |
| Sensitivity | 98dB/mW |
| Power Capacity | 300mW |
| Impedance | 32 ohms |
| Frequency Response | 10-30,000Hz |
| Diaphragm | Unknown |
| Magnet | Neodymium |
| Cord | Y-type, round cord |
| Cord Length | 2.5m |
| Plug | Stereo mini plug |
| Weight | Approx. 276g |
| Supplied Accessories | 3.5mm to 6.3mm adapter; soft carrying pouch |
MORE: Single Dynamic Driver Earphones Reviews
MORE: Amazon Coupons & Deals
MORE:  Gearbest Coupons – Discounts – Deals – Promo Codes – Sales Deals
SEE ALSO: Banggood Coupons – Discounts – Deals – Promo Codes – Sales Deals
SEE ALSO: Aliexpress Coupons – Discounts – Deals – Promo Codes – Sales Deals
---
---
Photos
Superlux HD681 Photos
DISCLAIMER
We highly discourage anyone from trying to apply our testings to your own earphones, the risk of damaging or permanently breaking your iems is absolutely probable to happen. With our standardized equalization and amplification tests we push the limits of the earphones to the extreme. If anyway you decide to do so, we cannot be held responsible of the damage done to your equipment. Do it at your own risk.
---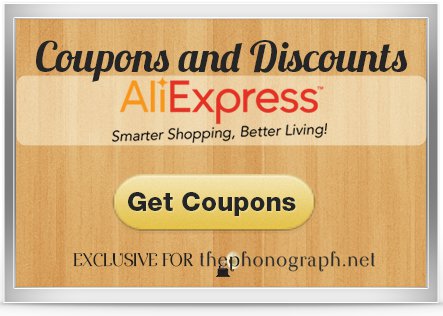 ---
RECOMMENDED
---
Found the Information Useful?
---
We hope you enjoyed this article. All the earphones reviews, earbuds reviews, headsets reviews, in-ear monitors reviews (iem), in-ear headphones reviews are made as objective and thorough as possible to provide our readers a way to choose the best earphones, earbuds, iem, in-ear monitors, headsets and in-ear headphones. By providing exhaustive information we allow our readers to even fine-tune their choices to select among the best budget earphones, best earphones for sports, best basshead earphones, best fun sounding earphones, most balanced earphones, least fatiguing earphones, most comfortable earphones, best looking earphones or even for the best cheap earphones to buy. Our resources offer: In-Depth Earphones Reviews, Earphones Scores Compared, an Earphones Size Comparison Tool, a sound frequency cheat-sheet, an Earphones Amplification Comparison Table, a brief audio glossary with the most frequent audio terms and audio definitions, and our Earphones Top Charts (covering the Top 10 Basshead Earphones, Best Bang for Buck Earphones, Top Sports Earphones, Best KZ earphones, Best bang for buck KZ earphones, Best basshead KZ earphones, Best KZ earphones for bass, Best KZ earphones for gaming, Best KZ earphones for sleeping, Best KZ earphones for working out, Best KZ earphones under $20, Best KZ earphones under $50, Best smallest KZ earphones, Top Balanced Earphones, Top Fun Sound Earphones, top smooth sounding earphones), Best Xiaomi Headphones, Best Xiaomi Earphones for Bass, Best Xiaomi Headphones under $50, Best Xiaomi Headphones under $20, The Best Xiaomi Wireless Headphones, Best Bang for Buck Xiaomi Headphones, Best 11.11 Deals and Coupons – Aliexpress – Gearbest – Banggood, Black Friday Coupons and Deals, Aliexpress Anniversary Sale Coupons and Deals, Cyber Monday Coupons and Discounts, Black Friday Coupons Aliexpress, Gearbest, Banggood, Amazon Coupons Discounts Deals Promo Codes Sales, ALIEXPRESS Coupons and Promo Codes – Exclusive Discounts