---
TIN HiFi P1 / Tin Audio P1
| 10 mm Planar Magnetic / Orthodynamic |
---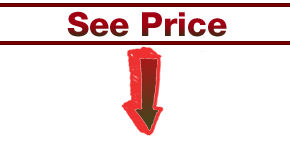 ---
🎧 We are reviewing the TIN HiFi P1 / Tin Audio P1, a budget-friendly planar magnetic in-ear headphone.
The TIN HiFi P1 / Tin Audio P1 is the first ever orthodynamic headphone from the brand; featuring a 10 mm planar magnetic driver per earpiece.
This kind of drivers are usually called isodynamic, orthodynamic or planar magnetic, which are a membrane in-between two magnets with an, usually, flatter design than typical dynamic drivers.
As you might have noticed, we are referring to this model as TIN HiFi P1 / Tin Audio P1, this is just to avoid confusion as the brand used to be named Tin Audio but transitioned to TIN HiFi with the released of their T2 Pro model.
The earpieces are fully build in metal with a rugged and durable feel and a very slim profile – moreover, the, overall, footprint is remarkably small.
The TINHiFi P1 comes with a 5N OFC detachable cable with a helix design and MMCX connectors – though, the cable of the older TinHiFi T3 looked and felt better than the one bundled with the P1. Nonetheless, the cable is nicely built with quality materials and metal construction on their details such as the cable bifurcation, MMCX connectors and straight 3.5mm plug; the cable strainer will be the only piece made of plastic.
You can buy the TIN HiFi P1 / Tin Audio P1 in silver/metal color.
FIND ALL: Headphones Scores Compared
MORE: Headphones Review
SEE ALSO: Headphones Technical Specifications
---
COUPONS for ThePhonograph readers
---
---
TIN HiFi P1 / Tin Audio P1 Review
Tests & Scores
---
W
Weight
TIN HiFi P1 / Tin Audio P1 weight in Ounces and TIN HiFi P1 / Tin Audio P1 weight in grams.
MORE:  Headphones Weight Comparison
SEE ALSO: Earphones Size Comparison
---
A
Accessories & Packaging
The TIN HiFi P1 / Tin Audio P1 unboxing results in 9 pair of eartips of which 2 pair are foam tips, the detachable MMCX cable and a very nice magnetic hard case with a retro design and a PU leather finish – the brand even sells the case on it's own (click to see)
The packaging is yet another wonderful detail from the TIN HiFi P1 with a jewelry-styled or premium-watch styled case with a velvety fabric and a large squared size.

10/10
---
B
Bass & Sub Bass
We find important to highlight that the TIN HiFi P1 is a particularly power-hungry earphone, meaning that they require a strong music player/DAP, DAC or amp to be properly driven – smartphones and music players like the XUELIN Audio HiFi790 might not provide as much output power as needed. If you are on-the-go, there are some very good devices that will provide sufficient output power to drive the TIN HiFi P1, such as this massive 1000mW portable option or other alternatives like:
Vent not blocked
TIN HiFi / TIN Audio fans will be excited to know that the TINHiFi P1 has the same bass style/tuning as the Tin Audio T2 and T2 PRO.
If you already own the T2 or T2 PRO you know already what to expect from the lower frequencies of the TINHiFi P1. In case that you do not, the P1 will welcome listeners with a refreshingly clean bass response but that is rolled-off (rolled-off bass characteristic that fans of the TIN HiFi T2 and T2 PRO actually love).
Despite this, their mid and upper bass will never sound bloated, boomy nor will get out of control, allowing space for their midrange, highs and treble.

8.5/10
Vent blocked
Moreover, by intentionally blocking the small vent near the base of the nozzle, their bass response will get "retuned" with a gradual boosting maxing at +5.5dB.
This bass boosting effect is acting as a perfect counterweight to it's rolled-off bass response exhibited out-of-the-box, giving the TIN HiFi P1 a better balanced response and lower extension.
In spite of this, their less rolled-off "retuning" will not make it a bass-boosted sounding earphone nor a skull rumbling sub-bass capable; preserving it's characteristically tight and fast lower-end.
As you might know by now, the Tin HiFi P1 is not an earphone for bassheads or people looking for a bass-centered tuning but it will be a great option for users who are looking for clean, non-invasive and balanced bass.
Applying an EQ to boost their bass response will be recommended while blocking their vent as the rolled-off OTB personality will not be an ideal starting point for bass boosting. In any case, either blocked or non-blocked, the eq'ed TinHiFi P1 will not show a groundbreaking punch intensity nor any insanely deep sub-bass.

9/10
MORE: Earphones & Headphones Amplification Power Comparison
MORE: Best Basshead Earphones
SEE ALSO: Best Fun Sounding Earphones Chart
---
M
Mids & Vocals
The TIN HiFi P1 / Tin Audio P1 have a remarkably flat midrange, yet without getting a recessed feel over their upper mids.
Their lower mids do not suffer from mid-bass bleed issues nor noticeable congestion, allowing their male vocals to sound present and never distant. Despite the aforementioned, their lower vocals are full-sounding and somewhat relaxed while their overall midrange exhibits a pleasant level of warmth.
Upper mids, female and high-pitched vocals are crisp and clear, yet do not become too sharp nor annoying. Likewise, their upper end of their midrange does not present disturbing harshness nor vocals that become too shouty.
Overall, the midrange of the TIN HiFi P1 is outstandingly well-tuned right out of the box without the need of any EQ.
With an EQ, their midrange can be pushed into a more spicy tuning with a boosting over their male vocals and crispier upper mids while do not becoming too harsh – yet, it will not be recommended to push to much their higher mids.

9/10
---
H
Highs & Treble
The TIN HiFi P1 / Tin Audio P1 highs are able to provide a detailed listening experience and a far extending treble end.
The tuning of their highs and treble offers a bright response that, yet, does not fall into an overdone style nor a boosted sound that could feel
Unlike headphones with brightness and detail characteristics as this model, the TinHiFi P1 does not exhibit any unpleasantly strong piercing nor sibilant highs.
Applying an EQ, the P1 can show their true potential over detail with a much more resolving sound and way more open sound but without getting fatiguing.
We must remind users that this is an in-ear monitor that needs a powerful source to be used properly. We have already addressed this on the Bass section giving you some portable DAC solutions, if you can choose desktop DAC and/or amp, you will be even safer covering the power needs of the TIN HiFi P1, you can consider these:

9/10
---
SL
Sound Leak
The sound leaking out of the P1 is substantially lower and less hearable than on most normal headphones. Disturbing nearby people will not be something that owner of the TinHiFi P1 will have to be concerned about.

8.5/10
MORE: Best Headphones for Libraries Chart
SEE ALSO: Best Earphones for Bed
---
SI
Sound Isolation
The sound isolation provided by the TIN HiFi P1 / Tin Audio P1 is fairly efficient with a partial isolation stronger than many average earphones but will require to crank up the volume above moderate to be able to achieve a near-absolute isolation from environmental noises.

8/10
RELATED TO THIS: Active Noise Cancelling Headphones Reviews
---
C
Comfort
Usually planar magnetic earphones tend to have a big footprint due to the large orthodynamic driver placed inside. Instead, the TIN HiFi P1 is not only way smaller than most planar magnetic IEM on the market, they are actually even smaller than many standard in-ear monitors – another affordable Asian orthodynamic planar magnetic in-ear monitor with a small/standard IEM size include the TONEKING BL1.
In fact, the shells are able to sit flush with the ears, allowing them to be used under helmets or while resting the head on your palm or at bed without getting uncomfortable.

10/10
RELATED: Best Earphones for Daily Commute
MORE: Most Comfortable In-Ear Headphones
---
EQ
Response to Equalization
The response to EQ of the Tin HiFi P1 showed excellent results retuning their midrange and revealing an extreme makeover of their highs.
On the other hand, their lower frequencies will not be able to respond as efficiently as their mids and highs.

8.75/10
MORE: Editor's Picks Earphones Chart
MORE: Best Bang for the Buck Earphones
---
COUPONS for ThePhonograph readers
---
Follow us:
Get the latest reviews on your favorite social network
---
TIN HiFi P1 / Tin Audio P1 Frequency Response Curve
RECOMMENDED FOR YOU: Headphones Frequency Response Curves
SEE ALSO: KZ Headphones Frequency Response Curves
---
TIN HiFi P1 / Tin Audio P1 Technical Specifications
| | |
| --- | --- |
| Type | Orthodynamic |
| Driver Unit | 10mm |
| Sensitivity | 96dB/mW |
| Power Capacity | 10mW |
| Impedance | 20 ohms |
| Frequency Response | 10-40,000Hz |
| Diaphragm | Planar |
| | |
| Cord | Y-type |
| Cord Length | 1.2m |
| Plug | Stereo mini plug |
| | |
| Supplied Accessories | 9x Earphone tips, case, cable |
MORE: Single Dynamic Driver Headphones Reviews
MORE: Amazon Coupons & Deals
MORE:  Gearbest Coupons – Discounts – Deals – Promo Codes – Sales Deals
SEE ALSO: Banggood Coupons – Discounts – Deals – Promo Codes – Sales Deals
SEE ALSO: Aliexpress Coupons – Discounts – Deals – Promo Codes – Sales Deals

Scores
---
TIN HiFi P1 / Tin Audio P1 Scores
Accessories -

10/10

Design -

8.75/10

Bass -

9/10

Mids -

9/10

Highs -

9/10

Sound Leak -

8.5/10

Sound Isolation -

8/10

Comfort -

10/10

Response to EQ -

8.75/10

Value for Money -

10/10
Summary


AWARDS
Pros
✅ Clean lower frequencies
✅ Non-bloated bass
✅ No mid-bass bleed
✅ Remarkably flat midrange
✅ No harsh sound
✅ Bright and detailed highs
✅ Slim profile
✅ Flush fit
✅ Durable metal build
✅ MMCX detachable cables
✅ Beautiful presentation & packaging
✅ Great hard case
✅ Very affordable for a planar magnetic in-ear headphone
Conclusion
The TIN HiFi P1 is an outstanding planar magnetic in-ear monitor that can be considered a retuned version of the TIN Audio T2/T2 PRO with it's wider upper extension, better midrange and smoothed peaks.
For previous owners and fans of TIN HiFi / TIN Audio models, the TIN HiFi P1 is, definitively, a must-have.
The TIN HiFi P1 is an extremely highly recommend earphone for any listener looking for refined, clean and smooth sound right out of the box.
---
ThePhonograph COUPONS
---
Buy it from:

---
---
---
---
---
COUPONS for ThePhonograph readers
FIND ALL OUR: Earphones Reviews / Headphones Reviews
MORE: Best Earphones Charts
---
---
SELECTED FOR YOU: Aliexpress 11.11 Shopping Festival Coupons
RELATED TO THIS PAGE: Aliexpress Anniversary Sale Coupons and Deals
SEE ALSO: Black Friday Coupons and Deals - Black Friday Aliexpress, Gearbest, Banggood
MORE: Cyber Monday Coupons and Discounts
CHECK OUT: VERSUS Comparisons
ALSO: Headphones Comparisons
MORE: Music Players / DAP / DAC / Amplificators Reviews
Smartwatches, smartbands and smartphone watches reviews
---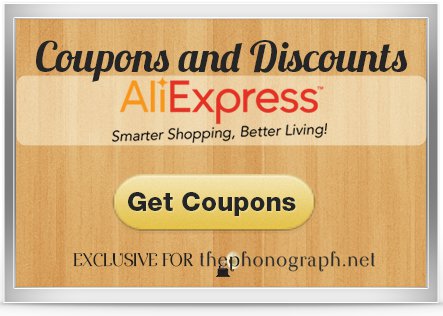 ---
RECOMMENDED
---
---
---
Enjoyed this Article?
---
We hope you enjoyed this article. All the earphones reviews, earbuds reviews, headsets reviews, in-ear monitors reviews (iem), in-ear headphones reviews are made as objective and thorough as possible to provide our readers a way to choose the best earphones, earbuds, iem, in-ear monitors, headsets and in-ear headphones. By providing exhaustive information we allow our readers to even fine-tune their choices to select among the best budget earphones, best earphones for sports, best basshead earphones, best fun sounding earphones, most balanced earphones, least fatiguing earphones, most comfortable earphones, best looking earphones or even for the best cheap earphones to buy. Our resources offer: In-Depth Earphones Reviews, Earphones Scores Compared, an Earphones Size Comparison Tool, a sound frequency cheat-sheet, an Earphones Amplification Comparison Table, a brief audio glossary with the most frequent audio terms and audio definitions, and our Earphones Top Charts (covering the Top 10 Basshead Earphones, Best Bang for Buck Earphones, Top Sports Earphones, Best KZ earphones, Best bang for buck KZ earphones, Best basshead KZ earphones, Best KZ earphones for bass, Best KZ earphones for gaming, Best KZ earphones for sleeping, Best KZ earphones for working out, Best KZ earphones under $20, Best KZ earphones under $50, Best smallest KZ earphones, Top Balanced Earphones, Top Fun Sound Earphones, top smooth sounding earphones)