---
| Balanced Armature | Dynamic Driver |
---



---
? The URBANFUN HiFi
are an hybrid earphone with 1 balanced armature and 1 dynamic driver with a very good acceptance among earphone enthusiasts. We have reviewed other hybrid earphones such as the KZ ZST
, Xiaomi Mi Pro HD
, Senfer 4in1, Vots QT100 and Xiaomi Mi Quantie Pro HD
and they were all fantastic performers; after reviewing the URBANFUN HiFi we will discover if they are another hybrid iem that can deliver great sound quality. There is a big hype around the URBANFUN HiFi but we have no interest in dishonestly biasing anybody to buy or not to buy them so we do our best to share our test results as objectively as possible without any censored nor spiced up results.
There is a big hype around the URBANFUN HiFi but we have no interest in dishonestly biasing anybody…
The hybrid configuration allows the earphone to send different sound signals to different physical components and therefore the specialized components are able to better resolve each assigned audio frequencies; that is the theoretical intention but sometimes things don't go as planned.
The balanced armature is the component that is designed to respond better to higher frequencies, consequently they are sent to the BA to take care of them and the dynamic driver is usually better designed to resolve bass frequencies and some of the mid frequencies.
… we have reviewed the URBANFUN HiFi to discover if they are another hybrid iem that can deliver great sound quality.
The URBANFUN HiFi
are nicely designed and well constructed. The housings are made of metal with an attractive color coating, the cable is thick enough and feels robust and is also aesthetically pleasing with a silver color that makes them look as if they had a metallic finish.
An inline microphone and 1 button control is integrated in the cable but this piece is made of plastic (but to be fair the plastic quality is not bad)
URBANFUN offers the HiFi in 2 different color combinations: a more classic all black colored version or an eye-catching green version like the one that we are reviewing.
FIND ALL: Earphones Scores Compared
MORE: Hybrid Earphones Reviews
---
URBANFUN HiFi - Review
Tests & Scores
W
Weight
MORE: In-Ear Headphones Weight Comparison
SEE ALSO: Earphones Size Comparison
---
A
Accessories & Packaging
When buying the URBANFUN HiFi
some vendors offer you the possibility to choose between a fully equipped package or the standard pack. We got the standard one that comes inside a small square cardboard box with just 1 extra pair of foam tips. The full package option provides a much bigger packaging with 2 extra black eartips, a tin box with 3 pairs of extra foam tips (1 black pair, 1 green pair and 1 red pair) and a carrying case.
… this score will not be considered when calculating the total averaged score.
As the URBANFUN HiFi are offered in both configurations we are scoring this section corresponding to the version that we own but this score will not be considered when calculating the total averaged score.

5.75/10
---
B
Bass & Sub Bass
Bass of the URBANFUN HiFi has some punch but sub-bass lacks depth. It is not a strong impacting nor bassy earphone by any means, bass is very conservative and will seem to lack energy for many listeners that are used to more bassy earphones. Bass strength of the URBANFUN depends greatly on fit, fitting them tightly and deeply they gain more punch but still remain conservative. Once again, beware that the bass of the URBANFUN HiFi may sound way too weak for many people. As a direct comparison with other hybrid earphones, the URBANFUN HiFi are way colder and have less mid-bass punch and sub-bass depth than the Senfer 4in1, Vots QT100, KZ ZST, Xiaomi Mi Pro HD and Xiaomi Mi Quantie Pro Hybrid.
… bass is very conservative and will seem to lack energy for many listeners that are used to more bassy earphones.
After using an EQ, the URBANFUN had a noticeably increment of punch and depth.
The results of our standardized extreme bass test were: a tolerance of handling 48% of a Fiio E12
's maximum amplification power (set to high gain and bass boost on and  applying a custom basshead equalization), exponential enhancement of mid-bass becoming very punchy and adding a lot of depth to their sub-bass response but with a farty sound quality sub-bass. Despite the great difference in bass response under our extreme bass test, the URBANFUN HiFi were unable to provide any type of basshead impact or rumble; expect something below the KZ ATE, Rock Zircon, VJJB K1S, Soul K-POP, way below the Plextone X41M, Plextone X50M, Doboly Q18, Elecom EHP-CA3580, Monoprice 8320, Sony MDR-XB50, Sony MDR-7550/EX800ST and do not expect to reach any basshead impact similar to other hybrids like the Senfer 4in1, KZ ZST, Xiaomi Mi Pro HD, Vots QT100 or Xiaomi Mi Quantie Pro Hybrid.

7/10
MORE: Earphones Amplification Power Comparison
MORE: Best Basshead Earphones
SEE ALSO: Best Fun Sounding Earphones Chart
---
M
Mids & Vocals
Mids of the URBANFUN HiFi are not very warm, lower vocals sound a bit distant with somewhat laid back lower mids but still clear and not muddy, also higher mids do not get harsh. Overall, the mids of the URBANFUN could make use of some extra warmth and/or fullness. With an EQ, lower recession clears up but start to sound boxy and very harsh. Compared to most of the other hybrids that we have previously named, the URBANFUN sounded clearer, colder and thinner.

7.25/10
---
H
Highs & Treble
The highs of the URBANFUN HiFi
are bright and are able to resolve some detail, they are not sibilant but get piercing with strong peaks. The lack of bass makes them sound even brighter than they would probably had seemed if they had a stronger bass response. The URBANFUN showed a lower equivalent volume output level than many other earphones and it is needed to crank up the volume a bit more to allow them to better show their highs performance. An EQ made the URBANFUN HiFi much brighter and more detailed with some sibiliance and more frequent piercing highs. Comparing the: KZ ZST
 vs URBANFUN HiFi, the URBANFUN have extraordinarily better highs with a net higher level of quality with much more brightness and detail; the Xiaomi Mi Pro HD vs URBANFUN HiFi, the URBANFUFN are also much brighter but resolve similar level of detail; the Senfer 4in1 vs URBANFUN HiFi, the URBANFUN seem to be able to reproduce less detail but similar brightness and are less piercing; the Xiaomi Mi Quantie Pro Hybrid
 vs URBANFUN HiFi, the URBANFUN are brighter and have similar level of detail and definition; to the Vots QT100, the HiFi are much brighter and detailed but also more piercing.

7.75/10
---
---
SL
Sound Leak
The sound that leaks out of these earphones is better controller than most average earphones. You can use them on normally noisy places without disturbing or making too public your listenings.

7.75/10
---
SI
Sound Isolation
The URBANFUN HiFi
do not offer a super tight fit and this adds to the lack of ability to isolate from surrounding noises, they perform a bit worse than most average earphones and need the use of higher volume to provide a better isolation.

6.75/10
---
C
Comfort
The bullet form factor, metallic housings, not so tight fit and light weight makes the URBANFUN very comfortable to wear with no discomfort even after long lasting listening sessions. Fit is not the tightest around the block but they offer sufficient secure fit to hold their place under normal circumstances.

8.5/10
---
EQ
Response to Equalization
The URBANFUN HiFi
were able to respond fairly well to custom EQ but not perfectly as besides providing improvement on some of the audio frequencies they also introduced some issues such as boxier and harsher mids or more frequent sibilant and piercing highs. On the other hand, bass got noticeably punchier and deeper and on the positive side of their response on mids and highs; mids/vocals removed some recession and highs gained a lot more of brightness and improved their detail level.

7.75/10
MORE: Editor's Picks Earphones Chart
MORE: Best Bang for the Buck Earphones
---
Follow us:
Get the latest reviews on your favorite social network
---
BUY IT AT: 



Worldwide:
Find the 1st Original version here: 

---

Scores
Accessories -

5.75/10

Design -

10/10

Bass -

7/10

Mids -

7.25/10

Highs -

7.75/10

Sound Leak -

7.75/10

Sound Isolation -

6.75/10

Comfort -

8.5/10

Response to EQ -

7.75/10

Value for Money -

8.75/10
Summary
NOTICE: Accessories & Packaging score is not being averaged on the total score because 2 different packaging and accessories options are available for purchase.

Pros
✅ Very balanced sound signature

✅ Good level of highs brightness and detail

✅ Out of the box sound signature is well suited for fine tuning

✅ Comfortable
Cons
❌ Conservative bass style can be way too weak for many listeners preferences

❌ Sound signature out of the box could be discouraging for normal listeners

❌ The need of fine tuning can be a problem or too challenging for everyday listeners
Conclusion
The URBANFUN HiFi right out of the box have a sound signature that is very balanced, not boosted in any of their audio frequencies and that could had offered a fantastic starting point to fine tune it but unfortunately although providing a fair amount of response to custom equalization they did not excel at it and this limits the chance to better fine tune it.
For normal listeners the URBANFUN HiFi could be recommended but with reservations due to the colder mids, lack of fullness, weaker than usual bass response and need of custom equalization to better fit the hearing style of normal listeners. These facts could be too cumbersome for normal people and could feel discouraged or dislike the resulting sound quality.
They can be recommended to "purists" or audiophiles that want a less boosted earphone and/or to listeners that dislike the bass enhanced tendency of nowadays iems.
UPDATE: 07-2017 - URBANFUN seems to have revisited the URBANFUN HiFi and now it can be found with a different cable, whether if the inner dynamic driver and balanced armature has changed too we can not certify it.
FIND ALL OUR: Earphones Reviews / In-Ear Headphones Reviews
MORE: Best Earphones Charts
---
Buy it at

:



Worldwide:
Find the 1st Original version here: 

---
URBANFUN HiFi Frequency Response
---
URBANFUN HiFi
| | |
| --- | --- |
| Type | Hybrid (Balanced Armature + Dynamic Driver) |
| Driver Unit | Dynamic Driver |
| Sensitivity | 110dB/mW |
| Power Capacity | 5mW |
| Impedance | 20 ohms |
| Frequency Response | 5-40,000Hz |
| Diaphragm | Unknown |
| Magnet | Unknown |
| Cord | Y-type, round cord |
| Cord Length | 1.2m |
| Plug | L shaped stereo mini plug |
| Weight | Approx. 16g |
| Supplied Accessories | 1x Earfoam tips |
---
Photos
DISCLAIMER
We highly discourage anyone from trying to apply our testings to your own earphones, the risk of damaging or permanently breaking your iems is absolutely probable to happen. With our standardized equalization and amplification tests we push the limits of the earphones to the extreme. If anyway you decide to do so, we cannot be held responsible of the damage done to your equipment. Do it at your own risk.
---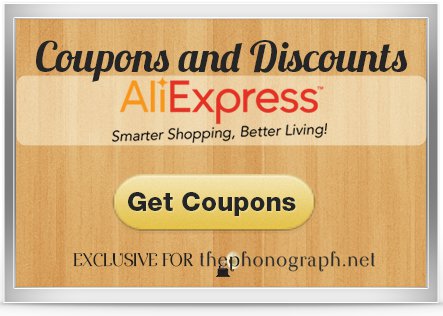 ---
RECOMMENDED
---
Found the Information Useful?
---
We hope you enjoyed this article. All the earphones reviews, earbuds reviews, headsets reviews, in-ear monitors reviews (iem), in-ear headphones reviews are made as objective and thorough as possible to provide our readers a way to choose the best earphones, earbuds, iem, in-ear monitors, headsets and in-ear headphones. By providing exhaustive information we allow our readers to even fine-tune their choices to select among the best budget earphones, best earphones for sports, best basshead earphones, best fun sounding earphones, most balanced earphones, least fatiguing earphones, most comfortable earphones, best looking earphones or even for the best cheap earphones to buy. Our resources offer: In-Depth Earphones Reviews, Earphones Scores Compared, an Earphones Size Comparison Tool, a sound frequency cheat-sheet, an Earphones Amplification Comparison Table, a brief audio glossary with the most frequent audio terms and audio definitions, and our Earphones Top Charts (covering the Top 10 Basshead Earphones, Best Bang for Buck Earphones, Top Sports Earphones, Best KZ earphones, Best bang for buck KZ earphones, Best basshead KZ earphones, Best KZ earphones for bass, Best KZ earphones for gaming, Best KZ earphones for sleeping, Best KZ earphones for working out, Best KZ earphones under $20, Best KZ earphones under $50, Best smallest KZ earphones, Top Balanced Earphones, Top Fun Sound Earphones, top smooth sounding earphones), Best Xiaomi Headphones, Best Xiaomi Earphones for Bass, Best Xiaomi Headphones under $50, Best Xiaomi Headphones under $20, The Best Xiaomi Wireless Headphones, Best Bang for Buck Xiaomi Headphones, Best 11.11 Deals and Coupons – Aliexpress – Gearbest – Banggood, Black Friday Coupons and Deals, Aliexpress Anniversary Sale Coupons and Deals, Cyber Monday Coupons and Discounts, Black Friday Coupons Aliexpress, Gearbest, Banggood, Amazon Coupons Discounts Deals Promo Codes Sales, ALIEXPRESS Coupons and Promo Codes – Exclusive Discounts