---
xDuoo TA-10
 | Hybrid Tube Amp | USB/DAC | 2000mW | AKM AK4490 DAC | XMOS XS1-U8A-64 | DSD256 |
---
? xDuoo TA-10, a tube amplifier and USB DAC with high-class specs but budget-friendly price.
The xDuoo TA-10 is probably the most popular full sized amp from the brand which sits price-wise, spec-wise and quality-wise, right in between the:
Said so, it is also important to highlight that the xDuoo TA-10 is in a way higher league than the xDuoo TA-01B
, xDuoo TA-02 and sits even above the aforementioned xDuoo TA-05 and Xduoo TA-03S.
The xDuoo TA-10 features a 8-core XMOS XS1-U8A-64 chip and a AK4490 DAC
chip (high-tier AKM model) which DSD256 support, DXD 32Bit and PCM 32Bit (384kHz).
Moreover, this xDuoo DAC/Amp holds a dual clock system with dual transistors which according to brand help out to it's SNR of 123dB and an insanely low distortion of 0.01% – the pre-amp tube of the Xduoo TA-10 is a 12AU7
.
The xDuoo TA-10 is available worldwide at Xtenik.
FIND ALL: Headphones Scores Compared
MORE: In-Ear Headphones Reviews
SEE ALSO: DAP/DAC Reviews
---
xDuoo TA-10 Review
Tests & Scores
---
AF
Advanced Features
The xDuoo TA-10 features include advanced options such as:
USB Amp/DAC

: USB Amp/DAC with decoding of up to 384kHz/32-bit – As a reference point, portable USB DACs like the FiiO M9 is limited at 192kHz/32bit.
AK4490 chip: High-class AKM DAC chip – can be also found on other products such as: some Astell&Kern amps, Questyle amps, Shanling DACs, SMSL amps and various Schiit amplifiers

Multiple I/O connections

: 1/4" headphone jack, XLR, coaxial, USB, RCA.

Native DSD support

: Decoding of DSD256 – In comparison, the mini budget FiiO E10, is not capable of decoding DSD
Tube + Solid State hybrid design
12AU7 tube: One of the most popular tubes for hi-fi tube amps
MORE: In-Ear Headphones Weight Comparison
SEE ALSO: Earphones Size Comparison
---
A
Accessories & Packaging
The xDuoo TA-10 unboxing results in a USB cable (used for connecting the amp to the computer), a 3.5mm adapter, a power cable, a CD with the driver and a metal protective "cage" for the tube.
The amp comes inside a simple looking rectangular packaging.


3.5/5
---
D
Design
The xDuoo TA-10 has an elegant and classy design that can fit any desktop without looking tacky or like a disco ball on your desk.
The aesthetics show a clean and high-class design with a dark-colored finish and white-colored fonts with the right size as to be easily read but without getting too big.
Moreover, the front panel will please with a 2-digit, blue light panel that informs the volume level set – ranging from 0 up to 95.
The xDuoo TA-10 is not a mini amplifier like the FiiO K3 nor like the xDuoo TA-02 and is not supposed to be a pocketable device; yet, the TA-10 is a small device in comparison to other amp USB/DACs with similar specs.
The dimensions of the xDuoo TA-10 are 230mm×120mm×1050mm and weights 1.5 kilograms.
The single 12AU7 tube
is placed on the top of the amp and can be protected by a metal "cage" that magnetically attaches to the body of the amp.
xDuoo TA-10 light indicators
On the very bottom, the amp holds 7 small lights indicators:
AUX1
AUX2
USB
LINK
PLAY
DSD
PROTECT


5/5
---
OC
Operation & Control
The xDuoo TA-10 has a straightforward and extremely easy to operate design with a single physical knob that is also a button.
This knob is found on the right corner of the front panel. By turning the knob, it works as a volume adjustment control with a clockwise rotation to increase volume and counterclockwise to reduce it.
The knob gently rotates with stepped clicks that give a tactile but silent feedback on each movement – each step can increment or lower the volume with 1 step precision through out the 95 volume levels available.
The volume knob can also be pressed to change the input of the amp – from USB to AUX2 and AUX1.
The operation and control of the xDuoo TA-10 is quite simple and has no learning curve involved. Any user will get the xDuoo TA-10 working right out-of-the-box without issues.
The xDuoo TA-10 gets powered by connecting it to a standard 100/240V AC wall power outlet (the power cable is included) and turning it on through the switch placed on the back panel.
If the unit is wanted to be used as an USB DAC/Amp, it is needed to connect it to a computer through the USB connection but it is first needed to install the corresponding driver (included with package as a CD or downloadable from the brand's website) – driver is only needed for Windows users; Mac users can use it without a driver.


5/5

MORE: Earphones Amplification Power Comparison
MORE: Best Basshead Earphones
SEE ALSO: Best Fun Sounding Earphones Chart
---
CB
Construction & Build
The xDuoo TA-10 is, undoubtedly, a sturdy amp thanks to the all-metal build. Users will not find a single piece of the unit that is not made of metal, even the volume knob has the same quality materials.
Knobs fluidly but securely rotate, buttons and connectors feel solid and do not wobble.
The detachable "cage" tube protection that is magnetically placed on the top of the unit follows, as well, the build and aesthetics of the whole device.


5/5
---
C
Compatibility
The xDuoo TA-10 has an efficient XMOS and DAC chip that grant a high-class performance and compatibility.
The xDuoo TA-10 is capable of PCM384kHz/32-bit, DXD384kHz/32-bit and native DSD256.
Moreover, the Xduoo TA-10 can be used as an USB DAC/Amp when plugged to a computer, as an USB DAC through an OTG cable with Android or Apple smartphones and tablets or as a direct amp with any device through the RCA inputs.
Note that Windows users will need a driver while it will be driverless and fully working as a plug and play external DAC/Amp for Mac users.


5/5
MORE: Best Headphones for Libraries Chart
SEE ALSO: Best Earphones for Bed
---
C
Connectivity
The xDuoo TA-10 has a very versatile design thanks to the wide variety of input and output connections offered.
The center of the front panel, right below the screen, there is a 1/4" headphone female jack and on it's left the is a 4-pin XLR headphone connector.
The back panel holds all the rest of the input and output connections, including: 2x RCA inputs, 1x stereo RCA output, 1x SPDIF output, 1x USB signal input.
Some of the technical specifications of the xDuoo TA-10 connectors include:
6.35mm Headphone out specifications
XLR Headphone out specifications


4.5/5
RELATED TO THIS: Active Noise Cancelling Headphones Reviews
---
S
Sound
Although the xDuoo TA-10 has a tube design, this amp has an hybrid tube + solid state design which showed a beautifully added tint of warmth over the baseline sound of any headphone. Being, still, able to retain a clear and detailed sound.
Furthermore, the tests revealed no sound quality deterioration and our frequency response graphs, also, showed a flat response with no significant boosting on any audio frequency range.
The overall sound personality of the xDuoo TA-10 makes them a perfect match for listeners looking for a warmer, more intimate sound signature from their headphones, yet without sounding bloated nor laid-back.
In addition to this, the volume control of the xDuoo TA-10 did not exhibit any kind of channel imbalance nor screeching noises.
Regarding power output and amplification the xDuoo TA-10 wipes up the floor against the newer releases from the brand, like the:
And offers 10 to 100 times more power than portable amp DACs, like the:
Outputting 2000mW @32ohm on either XLR and 1/4" connections and having a 8Ω to 600Ω headphone support, the xDuoo TA-10 is a beast of a tube amplifier/USB DAC that is able to drive tougher full-sized headphones without inconvenient.
In fact, during our tests, the xDuoo TA-10 handled with ease headphones with higher impedance like the Beyerdynamic DT990 PRO
(250 ohm), Beyerdynamic DT770 PRO
(250ohm), Sennheiser HD 600
(300ohm) , Sennheiser HD 650
(300ohm) or models that showed higher difficulty to drive with less-powered devices and amps (like the HifiMAN HE400i
, AKG K701
and AKG K702
)
Through it's 1/4" headphone connection, the TA-10 has a stronger baseline hiss noise than the tiny FiiO K3 amp (which is a remarkably silent one) or even than other kind of USB interfaces such as the Focusrite 2i2
, Behringer U-PHORIA UMC404HD
, Behringer U-PHORIA UMC204HD
.
There is a equal base noise through out most of it's volume settings up to 88 */-, with a peak increment on 93, 94 and 95. On the other hand,when using it's XLR connection the noise is much cleaner.
Furthermore, the xDuoo TA-10 has a crazy frequency response of 10Hz to 100kHz, a gain of +18dB and SNR of 123dB.


4.5/5
RELATED: Best Earphones for Daily Commute
MORE: Most Comfortable In-Ear Headphones
MORE: Editor's Picks Earphones Chart
MORE: Best Bang for the Buck Earphones
---
DR
xDuoo Driver
As we already mentioned, the xDuoo TA-10 needs a driver installation when used as a USB DAC/Amp with a computer (only for Windows users).
Our experience with the driver showed some intermittent issues on the first installation, with the device getting recognized but getting disconnected after a while. Nonetheless, the issues were easily fixed by trying different driver versions and, most importantly, being sure to connect the device to an USB port (if you have a USB 2.0 port it will be even safer) that is fully functional and a 100% issue-free.
---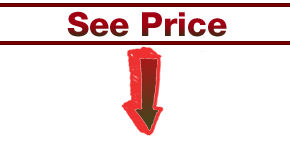 ---
Follow us:
Get the latest reviews on your favorite social network
---

Scores
xDuoo TA-10 Scores
Accessories -

7.5/10

Design -

10/10

Operation & Control -

10/10

Construction & Build -

10/10

Compatibility -

10/10

Connectivity -

9/10

Sound -

9/10

Value for Money -

10/10
Summary

Pros
✅ No channel imbalance
✅ Massive output power, up to 2000mW (32ohm)
✅ Multiple input and output connections: USB in, 1/4" headphone jack, XLR headphone, COAX out, 2xRCA in, analog stereo RCA out.
✅ USB DAC
✅ Up to 384kHz/32bit
✅ Native DSD256
✅ High-class specs
✅ Elegant design
✅ Rugged metal construction
✅ Nice volume knob/button single design
✅ Light indicators
✅ Affordable price
✅ No sliding issues
Cons
❌ Some hiss (varies depending on the headphone plugged)
❌ If we get picky, the dark metal finish can pick up the oil from your fingers – simple solution, do not each french fries before using the amp.
Conclusion
The xDuoo TA-10 is an outstanding and super versatile USB DAC/Amp with massive 2000mW of output power, durable build, clean design, plenty I/O connections to be used with nearly any device and capability to effortlessly drive headphones from 8Ω to 600Ω.
With it's affordable price and performance provided, the xDuoo TA-10 is a hell of a bang for buck USB DAC/Amp that is highly recommended to any audio enthusiast who is looking for a richer and gentler sound signature.
FIND ALL OUR: Earphones Reviews / In-Ear Headphones Reviews
MORE: Best Earphones Charts
---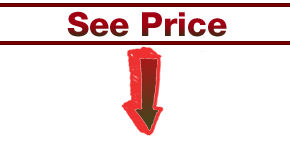 ---
xDuoo TA-10 Frequency Response Curve
Dark curve= IEM with xDuoo TA-10 ; Light curve= IEM through direct source
RECOMMENDED FOR YOU: Headphones Frequency Response Curves
SEE ALSO: KZ Headphones Frequency Response Curves
---
xDuoo TA-10 Volume Precision
The xDuoo TA-10 has a very precise control of volume where each step corresponds to 1dB variation.
---
xDuoo TA-10 Technical Specifications
| | |
| --- | --- |
| Type | Amp/USB DAC |
| USB DAC | Yes |
| Max output | 2000mW |
| DSD | Yes, native DSD256 |
| SNR | >123 dB (A-weighted) |
| XLR | Yes |
| Bass Boost | No |
| Drive ability | 8-600Ω |
| Frequency Response | 10Hz-100kHz |
| USB / OTG | Yes / Yes |
| Weight | Approx. 1500g |
| Tube | 12AU7 |
YOU WILL ALSO LIKE: Amazon Coupons & Deals
MORE:  Gearbest Coupons – Discounts – Deals – Promo Codes – Sales Deals
SEE ALSO: Banggood Coupons – Discounts – Deals – Promo Codes – Sales Deals
SEE ALSO: Aliexpress Coupons – Discounts – Deals – Promo Codes – Sales Deals
MORE: Hybrid Earphones Reviews
MORE: Single Dynamic Driver Earphones Reviews
---
Photos
xDuoo TA-10 Photos
DISCLAIMER
We highly discourage anyone from trying to apply our testings to your own earphones, the risk of damaging or permanently breaking your iems is absolutely probable to happen. With our standardized equalization and amplification tests we push the limits of the earphones to the extreme. If anyway you decide to do so, we cannot be held responsible of the damage done to your equipment. Do it at your own risk.
meze 99classics, meze 99neo, 1more quad-driver
---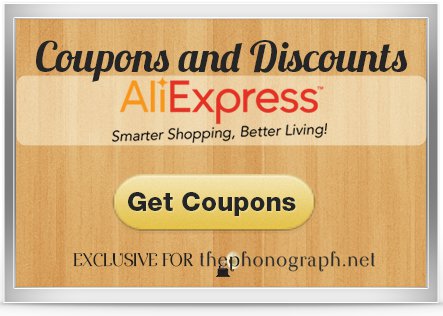 ---
RECOMMENDED
---
Found the Information Useful?
---
We hope you enjoyed this article. All the earphones reviews, earbuds reviews, headsets reviews, in-ear monitors reviews (iem), in-ear headphones reviews are made as objective and thorough as possible to provide our readers a way to choose the best earphones, earbuds, iem, in-ear monitors, headsets and in-ear headphones. By providing exhaustive information we allow our readers to even fine-tune their choices to select among the best budget earphones, best earphones for sports, best basshead earphones, best fun sounding earphones, most balanced earphones, least fatiguing earphones, most comfortable earphones, best looking earphones or even for the best cheap earphones to buy. Our resources offer: In-Depth Earphones Reviews, Earphones Scores Compared, an Earphones Size Comparison Tool, a sound frequency cheat-sheet, an Earphones Amplification Comparison Table, a brief audio glossary with the most frequent audio terms and audio definitions, and our Earphones Top Charts (covering the Top 10 Basshead Earphones, Best Bang for Buck Earphones, Top Sports Earphones, Best KZ earphones, Best bang for buck KZ earphones, Best basshead KZ earphones, Best KZ earphones for bass, Best KZ earphones for gaming, Best KZ earphones for sleeping, Best KZ earphones for working out, Best KZ earphones under $20, Best KZ earphones under $50, Best smallest KZ earphones, Top Balanced Earphones, Top Fun Sound Earphones, top smooth sounding earphones), Best Xiaomi Headphones, Best Xiaomi Earphones for Bass, Best Xiaomi Headphones under $50, Best Xiaomi Headphones under $20, The Best Xiaomi Wireless Headphones, Best Bang for Buck Xiaomi Headphones, Best 11.11 Deals and Coupons – Aliexpress – Gearbest – Banggood, Black Friday Coupons and Deals, Aliexpress Anniversary Sale Coupons and Deals, Cyber Monday Coupons and Discounts, Black Friday Coupons Aliexpress, Gearbest, Banggood, Amazon Coupons Discounts Deals Promo Codes Sales, ALIEXPRESS Coupons and Promo Codes – Exclusive Discounts