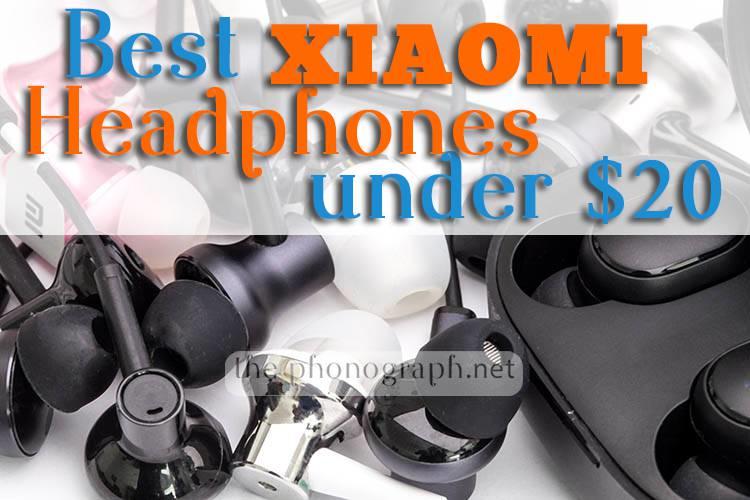 ---
Best Xiaomi headphones under $20
---
After reviewing every budget-friendly Xiaomi headphone, our editors have chosen the best Xiaomi headphones under $20 on the market.
---
A tight budget of $20 is a risky territory full of worthless earphones that will serve as nothing else than one-time use headphones. Despite this, Xiaomi fans are extremely lucky as the brand offers a wide gamut of options within this low budget but that are worthy headphones and a smart investment.
Going easy with your wallet, our team has selected the best Xiaomi headphones under $20 that can still be purchased online.
Recommended for you:
---
Guide and advice:
If you are visiting this page on a mobile device or a device with a small screen size, you might need to scroll/swipe right on the table to see all the products listed.
---
---

---
---
You can find all the scores, of each model that our team has reviewed so far, on our Scores Comparison page.
Each model has been chosen according to features that adapt better to specific categories, their performance or other pertinent reasons.
We recommend to read the full review of each model to get a deeper insight of each product's performance.
Discount coupon codes might be available for one or more models listed in the chart.
To look up for the discount coupons you can visit our Coupons pages for each shop – Aliexpress Coupons, Amazon Coupons, Gearbest Coupons.
---
Best Xiaomi headphones under $20
Scroll the chart to the right to see all entries
Xiaomi

Mi In-Ear Headphones Pro 2



the best Xiaomi headphone under $20
---

---
Xiaomi has always aimed for a public that chases the best bang for buck headphones; therefore, their catalog has plenty of headphones priced under $20 – nonetheless, not all models are as good as others.
When forced to selecting one as the best Xiaomi headphone under $20, most of our editors agreed on choosing the Xiaomi Mi In-Ear Headphones Pro 2 with the honorable mention of the Xiaomi RedMi Airdots to whom prefers a wireless alternative.
With a recent price reduction on Xiaomi headphones, the brand has an even larger amount of options to choose under $20, among other worthy models in this price range there are:
See all the Best Xiaomi Headphones under $50, here
Xiaomi Redmi Airdots


 
With prices of the Xiaomi Redmi Airdots rapidly dropping, the model can sometimes be found at very similar price to $20 (depending on the shop/country).
Despite being a price tag unimaginable for big mainstream brands, Xiaomi offers this True Wireless headphone with surprising sound quality, usability and comfort.
If you have being exploring the rest of our Best Xiaomi headphones selection you might have seen the Xiaomi Redmi Airdots classifying on many of the other categories, this is for a very valid and worthy combination of reasons such as value for money, price-performance and sound quality.
In fact, the brand has done such a good job with the Redmi Airdots that they even offer a better overall unit with this cheaper model than with the more expensive Xiaomi Mi Airdots Basic.
Other True wireless headphones from Xiaomi include the:
Alternatives:
See all the Best Xiaomi Headphones, here
Xiaomi Mi Piston Fresh

The Xiaomi Mi Piston Fresh Edition will not be inline with the sound quality of the top headphones selected in this category but will be an insane bang for buck option for users with a very limited budget, even below $10.
Despite the crazy cheap price, the Xiaomi Mi Piston Fresh offers very similar housings design and fit with more expensive headphones from Xiaomi.
In addition to this, the Piston Fresh has a half metal, half plastic nice build to withstand harder abuse than other similarly priced earphones.
Other Xiaomi Headphones that are part of the ultra-affordable Piston series, include the:
See all the Best Bang for Buck Xiaomi Headphones
---
All Best Xiaomi Headphones charts:
---
Best Headphones & Earphones Charts:
---
Read each Xiaomi headphone review: