---
FiiO EH3 NC
| 45mm Dynamic Drivers | Active Noise Cancelling | Bluetooth | NFC |
---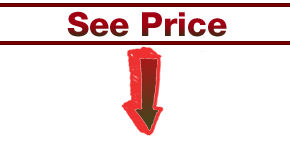 ---
🎧 FiiO EH3 NC, the first wireless, over-ear headphone from FiiO.
The FiiO EH3 NC is the very first attempt from the brand to enter the over-ear headphone market.
The FiiO EH3 NC can be, confusingly, found also as FiiO EH3NC (without the space between the "EH3" and the "NC"). This dual naming can be seen even officially used by the brand itself and not just by resellers.
Despite the wide fame among bang for buck seekers and a large catalog of products, FiiO had never before released a full sized headphone.
The FiiO EH3NC features single dynamic driver with a diameter of 45mm, titanium-plated diaphragms, active noise cancelling tech and wireless Bluetooth 5.0 connection.
The FiiO EH3 NC is part of the many products released by the brand during 2019, including the:
FIND ALL: Headphones Scores Compared
MORE: Headphones Reviews
MORE: Best Headphones & Earphones Charts
SEE ALSO: Amazon Coupons & Deals
RECOMMENDED: Aliexpress Coupons
---
FiiO EH3 NC Review
Tests & Scores
---
A
Accessories & Packaging
The FiiO EH3 NC unboxing results in a nice semi-hard case, a 3.5mm audio cable, a cable organizer and a data/audio USB Type-C cable.
The unit comes inside a fairly small box packaging with a an all-dark design that is inline with most high-tier products from FiiO.

9/10
---
CB
Cable
The cable of the FiiO EH3 NC is single-sided and detachable with rubberized finish and a round design – the cable has a textured feel that resembles many cables of mid and high-tier Sony headphones.
Both ends of the cables have single, stereo 3.5mm connectors with a straight form factor on the headphone end and an L-plug on the source end.
The cable is bundled with the device and enables to hear to music wired without any battery charge.
---
W
Weight
FiiO EH3 NC weight in Ounces and FiiO EH3 NC weight in grams.
MORE:  Headphones Weight Comparison
SEE ALSO: Earphones Size Comparison
---
CQ
Construction Quality and Build
The FiiO EH3 NC feels light weighted but not necessarily flimsy; this is due to the main construction of plastic with a reinforced metal headband inner structure and glass back covers.
The back cover of the earcups is shiny and smooth, this is not a simple polished finish; instead, the back cover is actually 2.5D glass with a carbon fiber pattern beneath the transparent glass.
---
AF
Advanced Features
The FiiO EH3 NC features include advanced options such as:
NFC – instant pairing with NFC enabled devices
ANC
Quick charge
Modern Bluetooth codecs: aptX LL, aptX HD, aptX, LDAC, AAC, SBC
Codecs manual activation and deactivation – done through the FiiO Music app
4 noise cancelling microphones with an hybrid feed-forward and feed-backwards design
Wireless and wired use
USB audio input
Hi-Res Audio and Hi-Res Audio Wireless certifications
---
OC
Operation & Control
The FiiO EH3 NC has 4 physical buttons and a switch to control the device, music playback and calls.
Power Button:
A 3 second press and hold

: Turn on/off

A 10 second press and hold

: Reset
Middle Button:
A 3 second press and hold

: Set to pairing mode

A single press

: Play, Pause music
Volume UP Button:
A single press

: Volume up by 1 level

A 1 second press and hold

: Previous song
Volume Down Button:
A single press

: Volume down by 1 level

A 1 second press and hold

: Skip to next song
Calls Commands:
A single press

: Answer call

2 second press and hold

: End call

2 second press and hold

:During incoming call, reject call
LED Status Light: The FiiO EH3 NC has 5 rounded LED lights on the bottom edge of the right earcup. These 5 lights let users, instantly, see the status of the device, the battery charge and the wireless codec being used – all these light indicators can be turned on or off at any time through the FiiO Music app.
Charging: The FiiO EH3NC is charged through it's USB-Type C connector located on the bottom of the left earcup, the charging cable is included. A full charge should take more or less 3 hours, allowing the FiiO EH3 NC battery life to reach up to 50 hours of continuous use in wireless mode and 30 hours when Bluetooth and ANC are turned on (approx.).
The battery inside the FiiO EH3 NC is a rechargeable lithium polymer one with a capacity of 1000mAh. Moreover, the battery supports quick charge that offers 3 hours of battery life with just 10 minutes of charging.
---
B
Bass & Sub Bass
The FiiO EH3 NC offer fun, punchy mid-bass right out of the box. Additionally, their sub-bass is able to reach good depth as to sound full and deep but not drowning.
Most modern tracks and genres will not have any bass shortage with the FiiO's bass capabilities.
FiiO has aimed for an fairly energetic and entertaining sound signature with the FiiO EH3 NC – if you are an owner of the FiiO FH7, FiiO FA7 or FiiO FA1, you should not expect a bass as precise on the EH3NC.
Despite the energetic tuning, their bass does not sound too bouncy nor excessively out of control; allowing a rich and entertaining bass response yet not becoming a bass-only sounding headphone.
With an EQ there is a very important deepening of sub-bass with even slightly sub-bass rumble can be felt if EQ'ed with an extreme basshead custom EQ style.
Mid-bass will not show results as intense as sub-bass but will become fairly punchier.

7.75/10
MORE: Earphones & Headphones Amplification Power Comparison
MORE: Best Basshead Earphones
SEE ALSO: Best Fun Sounding Earphones Chart
---
M
Mids & Vocals
The FiiO EH3 NC mids have a warm personality with some mid-bass bleed.
The mids of the FiiO EH3NC offers relaxed deep vocals that might struggle to fight back with bass on mid-bass heavy tracks but will result in a very full-bodied midrange that can be appreciated by listeners who prefer less analytical sound and enjoy friendly and cozy lower mids.
On the other hand, higher mids of the EH3NC are much cleaner, with sufficient crispness yet not becoming harsh (at all).
The FiiO EH3 NC exhibits an odd retuning when activating it's Active Noise Cancelling with unusual dips and bumps extending up to +/- 600Hz; which will noticeably degrade the sound quality in comparison when it's ANC is turned off – for listening sessions when audio is a priority, we recommend to set the headphone's ANC off.
Using an EQ, the FiiO EH3 NC will show a huge retuning potential (only with a complex custom EQ) that can reveal a miles cleaner midrange with extreme reduction of their mid-bass bleed, much more alive male vocals and crispier higher mids, all without introducing boxy mids nor harshness.

7/10
---
H
Highs & Treble
The FiiO EH3 NC highs provide very good detail retrieval and reproduction performance that is combined with pleasurably bright highs that achieve a comfortable balance between smoothness and brightness.
The spikes of the FiiO EH3NC translate into tolerable sibilance that can show up from time to time on sibilant-prone tracks but we consider their intensity to be sufficiently mild for listeners with average tolerance to sibilance.
The FiiO EH3 NC will not be the brightest headphones out there nor a clinically-styled one but will offer a pleasant experience without falling into an overly rolled-off highs and treble sound.
Applying an EQ, the highs of the FiiO EH3 NC can benefit from a massive makeover of their detail resolving power and offering, as well, a way brighter and more open sound – stronger sibilance and some piercing peaks will show up.
Thanks to the wide compatibility with modern codecs, including aptX low latency, the FiiO EH3 NC is a well-adapted Bluetooth headphone for movies and video watching without suffering from unsync'ed audio or delay.

7.75/10
---
SL
Sound Leak
The sound leaking out of the FiiO EH3 NC will be somewhat more hearable than many average headphones, when volume settings are kept within moderate.
Their leakage will probably not be much problem during daily commuting or on normally busy cities but will not be a headphone recommended for libraries.

6.75/10
MORE: Best Headphones for Libraries Chart
SEE ALSO: Best Earphones for Bed
---
SI
Sound Isolation
Passive isolation of the FiiO EH3 NC is substantially efficient with immediate partial isolation of the environment without having to crank up the volume too much, yet with some awareness of the surrounding noises.
As soon as ANC is activated, a stronger isolating capability is unleashed with a peak dB reduction reaching up to -28,2dB over their most efficient frequencies ranges and a very noticeable audible reduction of constant noises such as vents or in-flight cabin noises.
For listeners with large collection of ANC headphones, it is fair to note that some white noise can be heard when activating the ANC of the FiiO EH3NC.
The FiiO EH3 NC were not designed to offer ANC while being used through it's 3.5mm connection but you can trick it to do it (unofficially – do it at your own risk). To do this you should: 1) Install the FiiO Music App; 2) Connect the FiiO EH3 NC to your phone through Bluetooth; 3) Open the FiiO Music app and search for the Bluetooth devices options of the FiiO EH3 NC; 4) Set the idle time setting to OFF; 5) Unpair the headphone to the phone. Now you can turn on the headphone without pairing it to any device and connect the 3.5mm cable to the headphone end and the source end, while the headphone remains powered, the ANC switch will work.

8.25/10
RELATED TO THIS: Active Noise Cancelling Headphones Reviews
---
C
Comfort
The top heading of the FiiO EH3 NC offers a generous amount of padding in comparison with many other over-ear headphones with similar design.
The cups and pads are oval-shaped with very deep profile that gives plenty of space for the ears and a soft padding with protein leather finish – as a point of reference, the cup's depth of the FiiO EH3NC is nearly twice the Audio-Technica ATH-M50X and even deeper than the Bowers & Wilkins PX, Sennheiser HD 599 and more inline with the BOSE QuietComfort line.
Moreover, the FiiO EH3NC has removable earmuffs that can be swapped with a mesh model that offers better breathability but lower isolation.
In addition to this, the cups of the provide a wide range of tilting and rotating degrees that can, even, lay fully flat and fold for a smaller footprint while storing or transporting it.

9/10
RELATED: Best Earphones for Daily Commute
MORE: Most Comfortable In-Ear Headphones
---
EQ
Response to Equalization
The response to EQ of the FiiO EH3NC has shown outstanding retuning potential of both their midrange, highs and treble; allowing a more refined, detailed, brighter and cleaner sound overall.

8.75/10
MORE: Editor's Picks Earphones Chart
MORE: Best Bang for the Buck Earphones
---
---
SF
Size & Fit
FiiO EH3 NC size and FiiO EH3 NC fit.
---
Follow us:
Get the latest reviews on your favorite social network
---
FiiO EH3 NC Frequency Response Curve
RECOMMENDED FOR YOU: Headphones Frequency Response Curves
SEE ALSO: KZ Headphones Frequency Response Curves
---
FiiO EH3 NC Technical Specifications
| | |
| --- | --- |
| Type | Dynamic |
| Driver Unit | 45mm |
| Impedance | 32 ohm |
| Battery | 1000mAh |
| Battery life | 50 hours |
| Charging time | 3 hours |
| Diaphragm | Titanium coated |
| Bluetooth | 5.0 |
| Cord | round cord |
| Sensitivity | 98dB |
| Plug | Stereo mini plug |
| Weight | Approx. 293g |
| Supplied Accessories | case; audio cable; USB cable |
MORE: Single Dynamic Driver Headphones Reviews
MORE: Amazon Coupons & Deals
SEE ALSO: Aliexpress Coupons – Discounts – Deals – Promo Codes – Sales Deals

Scores
---
FiiO EH3 NC Scores
Design -

8/10

Bass -

7.75/10

Mids -

7/10

Highs -

7.75/10

Sound Leak -

6.75/10

Sound Isolation -

8.25/10

Comfort -

9/10

Response to EQ -

8.75/10

Value for Money -

7/10

Additional Score for Battery Life -

9/10
Summary

Pros
✅ Rich, full sound
✅ NFC
✅ Lossless Bluetooth codecs aptX/LDAC
✅ USB DAC audio
✅ Long battery life
✅ Wired and wireless usage
✅ Battery light indicators
✅ Hi-Res Wireless certified
✅ Can fold and lay fully flat
✅ USB Type-C connector
✅ Modern Bluetooth 5.0
✅ Replaceable earpads
✅ Semi-hard case included
✅ Can be used passively as an ANC device
✅ High-class specs/features with an accessible price
Cons
❌ Mostly plastic build
❌ Loss of SQ when ANC is on
Conclusion
It is nice seeing FiiO entering the full-sized headphone's market and incorporating high-class specs at a reasonable price.
It will be interesting to see what FiiO might introduce in the future with newer over-ear/on-ear headphones.
Be sure to keep your headphone updated to the newest firmware releases. A new firmware was introduced, which should improve Bluetooth performance and fixing power on/off sounds
---
ThePhonograph COUPONS
---
Buy it from:

---
---
---
---
---
---
SEE ALSO: Headphones Technical Specifications
FIND ALL OUR: Earphones Reviews / Headphones Reviews
MORE: Best Earphones Charts
---
---
SELECTED FOR YOU: Aliexpress 11.11 Shopping Festival Coupons
RELATED TO THIS PAGE: Aliexpress Anniversary Sale Coupons and Deals
SEE ALSO: Black Friday Coupons and Deals - Black Friday Aliexpress, Gearbest, Banggood
MORE: Cyber Monday Coupons and Discounts
CHECK OUT: VERSUS Comparisons
ALSO: Headphones Comparisons
MORE: Music Players / DAP / DAC / Amplificators Reviews
---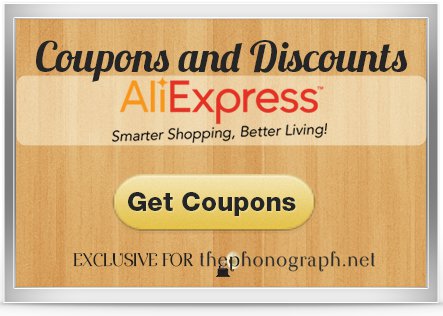 ---
RECOMMENDED
---
Found the Information Useful?
---
We hope you enjoyed this article. All the earphones reviews, earbuds reviews, headsets reviews, in-ear monitors reviews (iem), in-ear headphones reviews are made as objective and thorough as possible to provide our readers a way to choose the best earphones, earbuds, iem, in-ear monitors, headsets and in-ear headphones. By providing exhaustive information we allow our readers to even fine-tune their choices to select among the best budget earphones, best earphones for sports, best basshead earphones, best fun sounding earphones, most balanced earphones, least fatiguing earphones, most comfortable earphones, best looking earphones or even for the best cheap earphones to buy. Our resources offer: In-Depth Earphones Reviews, Earphones Scores Compared, an Earphones Size Comparison Tool, a sound frequency cheat-sheet, an Earphones Amplification Comparison Table, a brief audio glossary with the most frequent audio terms and audio definitions, and our Earphones Top Charts (covering the Top 10 Basshead Earphones, Best Bang for Buck Earphones, Top Sports Earphones, Best KZ earphones, Best bang for buck KZ earphones, Best basshead KZ earphones, Best KZ earphones for bass, Best KZ earphones for gaming, Best KZ earphones for sleeping, Best KZ earphones for working out, Best KZ earphones under $20, Best KZ earphones under $50, Best smallest KZ earphones, Top Balanced Earphones, Top Fun Sound Earphones, top smooth sounding earphones), Best Xiaomi Headphones, Best Xiaomi Earphones for Bass, Best Xiaomi Headphones under $50, Best Xiaomi Headphones under $20, The Best Xiaomi Wireless Headphones, Best Bang for Buck Xiaomi Headphones, Best 11.11 Deals and Coupons – Aliexpress – Gearbest – Banggood, Black Friday Coupons and Deals, Aliexpress Anniversary Sale Coupons and Deals, Cyber Monday Coupons and Discounts, Black Friday Coupons Aliexpress, Gearbest, Banggood, Amazon Coupons Discounts Deals Promo Codes Sales, ALIEXPRESS Coupons and Promo Codes – Exclusive Discounts