---
FiiO M15
| DAP | 800mW | 784kHz/32bit | 6-CORE Exynos 7872 | Dual AK4499 DAC | USB DAC | Bluetooth | WiFi | DSD512 | MQA | DLNA | AirPlay | Touch Screen |
---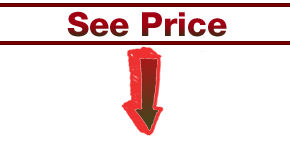 ---
? FiiO M15, the newest top-tier music player, DAC, DAP from FiiO.
The FiiO M15 is the most advanced flagship DAC/Portable music player that the brand has ever released. This time, FiiO has gone all-in with the creation of the FiiO M15, packing it with a plethora of premium components and audio-leading specs.
The FiiO M15 features 2x AK4499 DACs, a 6-core CPU Exynos 7872, Bluetooth + WiFi connectivity, 3GB of RAM, 64GB of ROM and a multi-touch 5.15" screen.
Being released as the top-tier on the brand's DAP/DAC catalog, the new FiiO M15 now dethrones the M11 series as the leading models.
The FiiO M15 runs an Android operating system that allows full use and installation of third party Android apps without any whitelisting limitation (opposite of what was seen on early firmwares of older FiiO music players running Android). This means that users will have absolute freedom to install any app that they want, use online music streaming services through each corresponding official app or even use any non audio-related app on their M15.
Other music players from the M series include the:
FIND ALL: Earphones Scores Compared
MORE: In-Ear Headphones Reviews
---
FiiO M15 Review
Tests & Scores
---
AF
Advanced Features
The FiiO M15 advanced features include:
USB DAC
Dual DAC
MQA decoding
All to DSD
DLNA
AirPlay
WiFi file transfer
Bluetooth
WiFi
10-finger multi-touch
Lossless Bluetooth codecs
MicroSD card reader
Native DSD512
Bluetooth transmitter
Bluetooth receiver
Android apk apps installation
OTA firmware updates
---
W
Weight
FiiO M15 weight in Ounces and FiiO M15 weight in grams.
MORE: In-Ear Headphones Weight Comparison
SEE ALSO: Earphones Size Comparison
---
A
Accessories & Packaging
The FiiO M15 comes protected and embellished with a Black Walnut wood box and plenty of soft protective cutouts to ensure that the unit arrives and remains 100% protected at all time.
The packaging of the FiiO M15 has a 3-layer system that includes an outer black-colored, thick cardboard that slides out and reveals the 2nd layer. This second layer is a 2-piece, textured-black, sturdy box that holds inside the aforementioned fancy North American Black Walnut wood box.
The FiiO M15 unboxing results in an USB Type-C cable, a MicroSD pin extractor, a tempered glass protector and a COAX to 3.5mm cable adapter.
Previous owners of the FiiO M11 might expect a bundled TPU cover but, this time, FiiO does not include a protective cover with the M15.


4.25/5

---
D
Design
The body of the M15 has an all-black design with small golden accents around the output connectors and an RGB ring light embracing the rotational knob (the light can be personalized through the settings).
The FiiO M15 has left behind the sharp edges and adopted, instead, a curvier design with both the left and right edges offering a smoother adaptation to the natural forms of a hand gripping an object.
Contrarily, the top and bottom edge have a flat shape, which can even allow the DAP to stand straight or be placed on a charging cradle on a desktop whenever wanted.
Both the front and back panel of the device are made of glass, while the back cover is decorated with a carbon-fiber texture pattern beneath the glass – this kind of of aesthetics have some sort of resemblance to the previous FiiO M series but the carbon-fiber pattern looks less "flashy" than the aforementioned and better integrated to the clean aesthetics of the device.
Probably one of the most noticeable design changes from recent top-tier FiiO music players, is the protruding top knob of the FiiO M15.
FiiO has decided to rethink this section with a brand new design for their volume knob; previous versions had a left-edge placed cogwheel with golden color but now the M15 replaces this with a black, rotational knob.
Buttons are now engraved with it's main function icon and offer a much easier quick way of looking an recognizing them.
As you might imagine, this will not be the smallest FiiO DAP that you can get and, certainly not, as small as the FiiO M3 Pro, FiiO M6 or FiiO M5. Yet, the FiiO M15 is smaller than many modern smartphones (thicker, though) and not that far away from the M11 and M9.
The FiiO M15 dimensions are: 134mm x 75mm x 18mm, with a weight of just above 300 grams.


5/5
---
OC
Operation & Control
The FiiO M15 can be fully controlled either through it's touch interface and/or users can operate all the main music playback functions of the device through it's 7 physical controls.
The controls and buttons on the FiiO M15 present a whole new design with smoothed out and rounded shapes.
The touch responsive controls accept gestures to quickly navigate through the user interface or apply specific functions (like accessing the quick menu from the top bar)
The 7 physical control system of the M15 are distributed among 1 switch, 1 knob and 5 buttons.
To avoid any fiddling, the brand has placed all buttons on the same side of the unit and the potentiometer on the top, easing up the time consumed to find and recognize each button.
In order, from top to bottom, the buttons of the FiiO M15 main functions are:
Top Knob
Volume step up or down (clockwise= vol +; counterclockwise= vol -)
Switch
Top Button:
Press and hold: Power on/off
Single press: Lock screen, turn screen on/off
2nd Button:
3rd Button:
4th Button:
Single press: Previous track
5th Button:
Custom function defined by user through the device settings
The combination of physical controls and a 10-finger multi touch screen, paired with it's powerful CPU; the FiiO M15 showed a snappy scrolling, menu navigation and live response to any command.
Right out of the box, new owners might feel disappointed when not seeing any visual reference to the volume setting and it's level when being changed; besides a small icon on the left upper corner. Actually, there are 2 additional visual references to the volume level but need to be manually activated through the settings. These 2 extra features are a numerical volume setting that accurately shows the volume being set from a range of 0 to 120 and the 2nd one is the use of the ring light around the knob changing it's light brightness according to the volume level set.
As seen on the last top-tier FiiO music players, the FiiO M15 has a dual special user interface system that can be chosen at any given moment. The modes offered are "Pure Music" which strips out "unnecessary visual elements and "Android mode" which follows the standard aesthetics and navigation logic of Android smartphones – a nice feature to customize and adapt to each user's preferences.
Buttons Customization:
As you might have just read, we mentioned that the 5th physical button on the M15 can be customized. The button has endless amount of functions that can be defined and even changed whenever wanted by the user; among the custom functions that can be set there is: EQ switching on-the-fly, add to favorite, set to USB DAC mode, filter switching, etc.


5/5
---
B
Battery Life
The FiiO M15 carries inside a massive 7490mAh 3.7V Li-polymer battery with 1800 hours of deep sleep time.
The FiiO M15 battery life is within the standards of high-performing music players and given it's power and features provided, it is quite impressive that this beast can still hold up and grant 15 hours of wired audiophile time.
The status of the battery, charging and percentage left can be seen on the icon placed on the top right corner of the status bar – this section represents the battery condition with either an icon and a 3-digit percentage status.
How to charge the FiiO M15:
Charging a battery with such a big capacity would require quite a long time, but fortunately FiiO has made the M15 compatible with 21W fast charging QC2.0, USB PD and MTK PE technology; allowing the FiiO M15 battery recharge time to remain below the 3.5 hour mark.
To take advantage of the FiiO M15 quick charging, users need to couple it with compatible DC 12V 1.5A quick charger plugged through it's USB-Type connector or with QC2.0/MTK PE quick chargers and/or a PD2.0 charger.
Despite this, the FiiO M15 is, still, compatible with standard chargers that can output 5V 2A.


4.25/5
MORE: Earphones Amplification Power Comparison
MORE: Best Basshead Earphones
SEE ALSO: Best Fun Sounding Earphones Chart
---
CB
Construction & Build
The build of the FiiO M15 will not disappoint and has a logical tactile feel with it's price-tag, being entirely made of heavy-duty metal and corning Gorilla Glass.
The combination of the all-metal build, reinforced glass and hefty 300 grams, used on the FiiO M15 makes it feel like build like a tank that can handle serious beating without showing any signs or marks.
To strengthen it up even more, owners of the M15 can apply the tempered glass accessory that comes bundled with the unit.
By having flat buttons that do not protrude, the risks of turning loose or wobbly through out the time becomes nearly impossible.
A significant daily use difference when looking at the FiiO M15 vs FiiO M11, is centered on it's volume knob. But this time we do not refer to the aesthetics nor placement, instead, the clear difference with their potentiometer is the 100% silent and smooth new knob on the M15 making it stealthier than the clicky wheel of the M11.


5/5
---
S
Screen
The screen of the FiiO M15 is a 10-finger multitouch, capacitive type that has a 5.15″ diagonal size in a 18:9 format and minimal bezels.
The technology used is an IPS, high resolution screen that can provide 1440×720 pixel (312PPI density) and reproduce 16.7 millions colors.
In real life, the screen offers vivid colors with great contrast, sharp resolution and clear fonts that make the text friendly to read.
Tending to a bezel-less design, the footprint of the whole device is better optimized to remain smaller in size without unused spaces or empty physical areas.


5/5
---
FC
Formats Compatibility
The FiiO M15 is a beast (tech-wise) carrying inside a 6-core CPU divided in a dual-core operating at 2GHz and a quad-core at 1.6GHz that couples up with 3GB of RAM and 64GB ROM for plenty of built-in capacity for music.
Being an audio-enthusiast device, readers might be more interested or excited in knowing the dedicated audio components under the hood; which include premium dual AK4499EQ DACs, 2x low jitter custom NDK femotsecond crystals, 3rd Gen Actel ProAsic A3P030, and XMOS XUF208 USB chip, 4xOPA1622, 4xOPA1612, 2xOPA2211 and a Qualcomm CSR8675 Bluetooth chip.
All this components allow the M15 to handle the following files/decoding:
Bluetooth: LDAC, SBC, aptX, aptX-HD, HWA
USB DAC: 768kHz/32 bit
DSD: DSD512
DXD: 352.8K/24bit
APE(Fast): 384 kHz/24 bit
APE(Normal): 384 kHz/24 bit
APE (High): 384 kHz/24 bit
APE (Extra High): 192 kHz/24 bit
APE (Insane): 96 kHz/24 bit
FLAC: 384 kHz/32 bit
WAV: 384 kHz/32 bit
Aiff: 384 kHz/24 bit
Aif: 192 kHz/24 bit
WMA Lossless: 96 kHz/24 bit
Apple Lossless: 384 kHz/32 bit
MP3
OGG
M4A
AAC
ALAC
ISO
DFF
DSF
CUE
LRC


5/5
MORE: Best Headphones for Libraries Chart
SEE ALSO: Best Earphones for Bed
---
C
Connectivity
The top edge of the FiiO M15 offers the headphone/line-out output connectors, highlighted by metal, golden-colored rings. The top connectors offers are a 3.5mm single-ended, a 2.5mm balanced, a 4.4mm balanced and a line-out COAX through the bundled adapter when connected to the 3.5mm port.
On the bottom of the device, the USB Type-C port and the MicroSD card reader can be found. The USB Type-C connector is a 2-way USB that can be used for charging the unit but, also, enables 3 additional USB functions: USB DAC, USB data transmission and USB Audio. The USB audio function adds up to become the 5th audio output connection offered by this device, covering nearly all most-diffused headphones connections available on the market.
The USB DAC function makes the FiiO M15 a fully working desktop and external USB DAC that can be used on-the-go or even as a fixed, permanent dedicated external DAC for any serious audiophile decoding.
The specific technical specification of the output connections of the FiiO M15 are the following:
Line-out specifications
THD+N <0.0004%(1kHz/10kΩ)
SNR >121dB (A-weighted)
Frequency response 5Hz~90 kHz(-3dB)
Noise floor <1.9uV
Channel separation >107dB
Line level 2.1V
3.5mm Headphone out specifications
Output impedance <1.4Ω
THD+N <0.0005%(1kHz/32Ω)
Output power 1 ≥405mW(16Ω / THD+N<1%)
Output power 2 ≥490mW(32Ω /THD+N<1%)
Output power 3 ≥70mW(300Ω / THD+N<1%)
Separation >77dB
Frequency response 20Hz~90 kHz(-3dB)
SNR ≥121dB (A-weighted)
Noise floor <2.1uV
Balanced Headphone out specifications(2.5mm & 4.4mm)
Output impedance <3Ω
THD+N <0.0006%(1kHz/32Ω)
Output power 1 ≥420mW(16Ω / THD+N<1%)
Output power 2 ≥800mW(32Ω /THD+N<1%)
Output power 3≥280mW(300Ω / THD+N<1%)
Separation >118dB
Frequency response 20Hz~90 kHz(-3dB)
SNR ≥122dB (A-weighted)
Noise floor <3.8uV


5/5
RELATED TO THIS: Active Noise Cancelling Headphones Reviews
---
S
Sound
FiiO made a tough move abandoning the digital potentiometer of their previous flagship DAP and replacing it with an analog potentiometer on the new FiiO M15. Among the several issues that analog potentiometers can risk to add there are: channel imbalance, screeching and imprecision. Despite this bold move, the brand did an excellent job utilizing quality components that do not introduce any of these problems into the sound. During our soundtests, the FiiO M15 did never exhibit any imbalance nor a single moment of disturbing noises while dialing up and down the volume levels.
Regarding frequency response, the range covers from 5Hz up to 90kHz and quality-wise, we confirmed through our measurements a flawlessly flat frequency response that harmoniously extended through out the entire range – the same flat response was conserved in all the modes offered by the M15 (USB DAC, "Big driver mode", "Low-noise mode", Bluetooth)
We proceeded to test out the "purity" of it's sound and the FiiO M15 did, indeed, showed that their premium audio components hold up to audiophile standards. Owners of the M15 will benefit from impeccable output sound that did not show any coloration nor deterioration of the original sound-file/headphone-combo and revealed as much detail as your file/headphone could provide. The authentic sound tuning and quality of all headphones were preserved by the sound outputted by the FiiO M15 without any unexpected sound variation or boosting.
Furthermore, the M15 was free of any disturbing or audible noise floor, allowing demanding owners to enjoy their listening sessions as clean as possible. On top of that, users can decide to set the device to either the lowers noise floor possible by setting the M15 to it's "low noise/IEM mode".
The FiiO M15 is the most powerful music player that the brand has ever build; it might sound like a cliche marketing slogan but this is actually true. In fact, by reaching an output of 800mW (32Ω) the FiiO M15 is offering about 50% more output power than what the, already powerful, FiiO M11 was able to deliver. Through it's balanced connectors the M15 can even provide as much as 280mW at 300Ω, which makes sense with it's wide recommended driving ability ranging from 16Ω up to 600Ω.
With it's huge power capacity, this DAP can handle any popular headphone that you can think of – no matter how difficult to drive it might be. In addition to this, the FiiO M15 has dedicated driving/operating modes according to the type of headphone being connected and desired output/noise needs; offering a specialized "Over-ear headphone/Big Driver mode" that can squeeze out the maximum output of the device when activated and matched with either the 2.5mm or 4.4mm balanced connectors – the price paid for this will be marginal increment of it's noise floor from <2.1µV to <4µV.
Getting into technical details besides the insane 768kHz/32bit and native DSD512; the M15 showcases top notch audio tech specs such as a THD+N <0.0004%; noise floor <2.1µV, SNR ≥122dB. Additionally, this flagship DAP/DAC can adapt to the needs of audiophiles who are into MQA, thanks to it's MQA decoding capability that supports files encoded in 8x.


5/5

RELATED: Best Earphones for Daily Commute
MORE: Most Comfortable In-Ear Headphones
---
EQ
EQ
The FiiO M15 offers owners 9 EQ presets with a 10 band equalizer that can be manually adjusted.
The presets available are: Blues, Classical, Jazz, Dance, Pop, Rock, Metal, Vocal and custom EQ.
The custom EQ offers a generous range of 24dB distributed with +/-12dB of full control and customization.
The effect and precision of their EQ presets and options have been measured by our team and can be seen later below on this same review.


4.5/5

MORE: Editor's Picks Earphones Chart
MORE: Best Bang for the Buck Earphones
---
MORE: Editor's Picks Earphones Chart
MORE: Best Bang for the Buck Earphones
---
Follow us:
Get the latest reviews on your favorite social network
---
FiiO M15 Frequency Response Curve
FiiO M15 Equalizers
FiiO M15 Modes
RECOMMENDED FOR YOU: Headphones Frequency Response Curves
SEE ALSO: KZ Headphones Frequency Response Curves
---
FiiO M15 Technical Specifications
| | |
| --- | --- |
| Type | DAP/USB DAC/Bluetooth Amp |
| Screen size | 5.15 inches |
| Music Player/DAC/DAP | Yes |
| DSD | Yes, 512 native |
| | |
| | |
| Screen resolution | 1440×720 |
| Formats | ISO, DSF, DXD, DFF, DTS, APE, FLAC, ALAC, WMA, AAC, OGG, MP3, WAV, AIFF, AIF |
| Frequency Response | 5Hz-90KHz |
| Plug | 3.5mm single-ended, 2.5mm balanced, 4.4mm balanced, COAX, USB DAC , USB audio |
| Weight | Approx. 300g |
| Bluetooth | Yes, v5.0 |
YOU WILL ALSO LIKE: Amazon Coupons & Deals
SEE ALSO: Aliexpress Coupons – Discounts – Deals – Promo Codes – Sales Deals
MORE: Hybrid Earphones Reviews
MORE: Single Dynamic Driver Earphones Reviews
---

Scores
FiiO M15 Scores
Accessories -

8.75/10

Design -

10/10

Operation & Control -

10/10

Battery Life -

8.5/10

Construction & Build -

10/10

Screen -

10/10

Formats Compatibility -

10/10

Connectivity -

10/10

Sound -

10/10

EQ -

9/10

Features -

10/10

Value for Money -

10/10
Summary

Pros
✅ Insane output power
✅ Outstanding sound quality
✅ Premium desktop DAC/Amp capability
✅ 5x audio output connection options
✅ USB DAC
✅ Top-class decoding and sampling specs
✅ Compatible with Android apps
✅ Responsive user interface
✅ Fast device
✅ EQ presets + Custom EQ
✅ Phenomenal build quality
✅ MicroSD card reader
✅ Lossless Bluetooth 5.0
✅ Highly customizable
✅ Dual UI modes
✅ Active servo power tech
✅ Firmware updates
Cons
❌ Pin extractor needed to remove the micro SD card
❌ Fingerprints might get easily picked up
❌ MicroSD is placed upside down
Conclusion
Since the M11 series, FiiO has been knocking at the door of high-class, premium audiophile world of portable DAC/DAP, now with the FiiO M15 proves to offer a device that certainly does not fall behind any industry-leading model.
The FiiO M15 is a massively impressive music player/DAC that easily justifies it's price by offering an all-in-one portable DAP able to impeccably drive any headphone, delivering an insane amount of power and premium audio specs such as 800mW @32Ω and 280mW @300Ω, 768kHz/32bit and native DSD512 - which are features that some time ago were only achievable with fixed desktop DAC/Amps combos and now can be replaced with a single FiiO M15 device.
FIND ALL OUR: Earphones Reviews / In-Ear Headphones Reviews
MORE: Best Earphones Charts
---
Buy it from

:

---
---
---
Photos
FiiO M15 Photos
SELECTED FOR YOU: Aliexpress 11.11 Shopping Festival Coupons
RELATED TO THIS PAGE: Aliexpress Anniversary Sale Coupons and Deals
SEE ALSO: Black Friday Coupons and Deals – Black Friday Aliexpress
MORE: Cyber Monday Coupons and Discounts
CHECK OUT: VERSUS Comparisons
ALSO: Headphones Comparisons
MORE: Music Players / DAP / DAC / Amplificators Reviews
---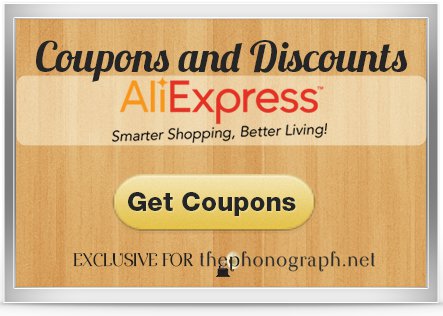 ---
RECOMMENDED
---
Found the Information Useful?
---
We hope you enjoyed this article. All the earphones reviews, earbuds reviews, headsets reviews, in-ear monitors reviews (iem), in-ear headphones reviews are made as objective and thorough as possible to provide our readers a way to choose the best earphones, earbuds, iem, in-ear monitors, headsets and in-ear headphones. By providing exhaustive information we allow our readers to even fine-tune their choices to select among the best budget earphones, best earphones for sports, best basshead earphones, best fun sounding earphones, most balanced earphones, least fatiguing earphones, most comfortable earphones, best looking earphones or even for the best cheap earphones to buy. Our resources offer: In-Depth Earphones Reviews, Earphones Scores Compared, an Earphones Size Comparison Tool, a sound frequency cheat-sheet, an Earphones Amplification Comparison Table, a brief audio glossary with the most frequent audio terms and audio definitions, and our Earphones Top Charts (covering the Top 10 Basshead Earphones, Best Bang for Buck Earphones, Top Sports Earphones, Best KZ earphones, Best bang for buck KZ earphones, Best basshead KZ earphones, Best KZ earphones for bass, Best KZ earphones for gaming, Best KZ earphones for sleeping, Best KZ earphones for working out, Best KZ earphones under $20, Best KZ earphones under $50, Best smallest KZ earphones, Top Balanced Earphones, Top Fun Sound Earphones, top smooth sounding earphones), Best Xiaomi Headphones, Best Xiaomi Earphones for Bass, Best Xiaomi Headphones under $50, Best Xiaomi Headphones under $20, The Best Xiaomi Wireless Headphones, Best Bang for Buck Xiaomi Headphones, Best 11.11 Deals and Coupons – Aliexpress – Gearbest – Banggood, Black Friday Coupons and Deals, Aliexpress Anniversary Sale Coupons and Deals, Cyber Monday Coupons and Discounts, Black Friday Coupons Aliexpress, Gearbest, Banggood, Amazon Coupons Discounts Deals Promo Codes Sales, ALIEXPRESS Coupons and Promo Codes – Exclusive Discounts