---
FiiO FH7
| 13.6mm Beryllium Driver | 4x Knowles Balanced Armature | 3x Sound Filters | S. Turbo |
---

---
? FiiO FH7, the flagship penta-driver, hybrid in-ear monitor from FiiO.
The FiiO FH7 features four balanced armature drivers, 13.6mm dynamic drivers with Beryllium diaphragm and FiiO's S.TURBO V2.0 acoustic design.
All 4 balanced armatures drivers inside each earpiece are made by Knowles (the most reputable manufacturer of balanced armature drivers). To be more specific, the exact Knowles models inside the FiiO FH7 are the Knowles SWFK-31736
(premium BA built for highs and treble frequencies) and a Knowles DFK
custom driver that was specially build for FiiO – the Knowles DFK driver is a custom driver based on the highly popular Knowles 30017.
The FiiO FH7 joins the FH family of earphones (FiiO FH5
, FiiO FH1
) and is added to the latest product releases from the brand, like the:
On this penta driver configuration inside the FiiO FH7, the 13.6mm DD acts as a dedicated low frequency driver, the Knowles DFK takes care of the midrange response and the Knowles SWFK-31736 is responsible of reproducing the upper end of the audio spectrum.
The earpieces are made of aerospace-grade aluminum, which results in a extremely robust and durable build that will surely withstand any abuse without showing a single hint of falling apart.
The cable included with the FiiO FH7 is a 8 strands, high-purity Litz monocrystalline copper-plated silver with 152 wires.
Moreover, the cable of the FiiO FH7 has MMCX connectors that grant a solid and stable connection, besides compatibility with any MMCX cable.
FiiO has done an excellent job upgrading the cable on the FiiO FH7 vs FiiO FA7
. The FA7 was quite a premium cable but tended to remain "curvy/wavy" shaped, instead, the new cable bundled with the FH7 has substantially improved, with a sort of triple-helix design, a more rubberized finish and lower microphonics.
Tech-spec wise, the FiiO FH7 has a maximum power capacity of 100mW and a extremely wide frequency response ranging from 5Hz up to 40000Hz, a low impedance of 16 ohm and 111dB/mW of sensitivity.
Fortunately, the brand conserved the phenomenal L-plug seen on the FiiO FA7, with the same industrial design and extremely robust metal build.
---
---

---
---
You can buy the FiiO FH7 in black color.
FIND ALL: Headphones Scores Compared
MORE: Headphones Reviews
SEE ALSO: Headphones Technical Specifications
---
---
FiiO FH7 Review
Tests & Scores
---
W
Weight
FiiO FH7 weight in Ounces and FiiO FH7 weight in grams.
MORE:  Headphones Weight Comparison
SEE ALSO: Earphones Size Comparison
---
A
Accessories & Packaging
The FiiO FH7 unboxing results in an amazing variety and high quality accessories, including: a gorgeous leather case, a soft pouch (like seen on the FiiO FA7), the detachable MMCX cable, a brush, a magnetic strainer, 3 pair of audio filters, a metal case for the filters and 15 pair of eartips of which 3 pair are single flange silicone, 1 pair is bi-flange, 2 pair of memory foam, 3 pair for vocals, 3 pair for bass and 3 pair of SpinFit eartips (the exact model included is the SpinFit CP145
).
The FH7 comes inside a fairly large, serious looking packaging with a matte-black finish and a clean design. The main cover of the packaging slides out, while the main packaging inside has a side opening design (like a book) which contains the whole unit and accessories in foam protected cutouts.

10/10
---
B
Bass & Sub Bass
The FiiO FH7
, with it's huge 13.6mm dedicated Beryllium dynamic driver and the patented S.Turbo acoustic design, are able to provide mid-bass that will never lack punch and sub-bass capable of getting as deep as needed by any track and genre.
A disclaimer for bassheads, this is not an over-boosted nor sub-bass-only sounding earphone.
In addition to this, it is worth noting that mid-bass exhibits a clean and tight personality with a sort of "drier" sound with nearly no bounciness.
At the same time, their lowest end can get nicely deep, yet without drowning it's sound signature, resulting in an rich but non-bloated bass that cuts off where it should.
Most in-ear monitors models fail at balancing their bass response, falling either into an over-boosted and invasive bass or in a shallow, thin, anemic response that gets masked as "refined bass" by manufacturers. The FiiO FH7 does not suffer from none of these problems, with an excellent bass balance that can be full when requested and fast when needed.
If wanted, the FiiO FH7 can be pushed for crazy deep sub-bass with an intense EQ aimed to this and they will respond very well.

9.25/10
MORE: Earphones & Headphones Amplification Power Comparison
MORE: Best Basshead Earphones
SEE ALSO: Best Fun Sounding Earphones Chart
---
M
Mids & Vocals
The FiiO FH7 have warm mids but to a degree that results in a full and intimate sound instead of an overdone one.
Their vocals are alive, never getting recessed or laid back but neither getting too aggressive nor risking of becoming boxy or strident – 85% of the time they will not show any mid-bass bleed, the remaining 15% will show a marginal amount that will not be as invasive as to congest their lower and middle mids.
Higher mids are somewhat "spicier" than their lower mids, making them crisp but not harsh and adding a crystal clear sensation to female vocals. Nonetheless, the FH7's higher mids remain free of harshness.
Truly, the FiiO FH7 does not need any EQ retuning in their midrange, yet they can be fine tuned with any sound preference approach (warmer, colder, cleaner, busier, crispier, smoother) and they will efficiently respond. Our recommendation, do not boost their upper mids nor middle mids to avoid adding harshness.

9.25/10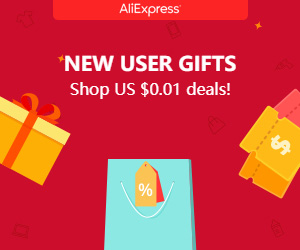 ---
H
Highs & Treble
The Knowles balanced armature drivers inside the FiiO FH7 do an excellent job retrieving and resolving detail.
Furthermore, their highs are bright and open right out of the box without needing any user's intervention nor re tuning with equalization.
As a point of reference, their highs follow a coherent sound personality with their midrange, with a clean and clear sound that is spicy but not forward.
The, overall, highs and treble approach of the FiiO FH7 will result in a great match to listeners looking for bright and detailed sound, that does not become excruciatingly fatiguing – any sibilant and piercing peak that showed up during our soundtests were within a tolerable range.
An EQ can provide a jaw dropping increase of their detail retrieval and remarkable opening up of their overall highs and treble with a fairly contained amount over the empowering of any fatiguing peaks.

9.25/10
If at this point you are wondering why we did not mention their sound characteristics with every sound filter bundled with the FiiO FH7; we did not perceived nor measured any extensively drastic difference by swapping the filters
Instead, we noticed a subtle brightening of their highs with the "highs filter" and a slightly less emphasized highs end with the "bass filter".
If you want to get crazy and play around, the most drastic sound difference was noticeable without any filter in place.
DISCLAIMER: the FiiO FH7 is designed to be, always, used with one of the 3 pair of filters in place; for the health of your unit we do not recommend to use the FiiO FH7 without filters. Using the FiiO FH7 without filters could damage or completely break the earphone.
---
SL
Sound Leak
The sound leaking out of the FiiO FH7 is lower than on most average headphones, allowing a wider margin to crank up the volume of your listening sessions before they become too hearable by nearby people.

7.75/10
MORE: Best Headphones for Libraries Chart
SEE ALSO: Best Earphones for Bed
---
SI
Sound Isolation
The sound isolation provided by the FiiO FH7 is much more efficient than on many average earphones. Strong isolation will be immediately felt while wearing them and absolute isolation will be easily reached by dialing up the volume.

8.75/10
RELATED TO THIS: Active Noise Cancelling Headphones Reviews
---
C
Comfort
The earpieces of the FiiO FH7 have curved edges and nearly flush fit. Average-sized ears will found outstanding comfort and fit, people with very small ears might find them fitting tighter and precise (maybe marginally too much for people with ears smaller than average).
FiiO took a whole opposite design approach when building the FiiO FH7 vs FiiO FA7, being the FiiO FH7 a heavy-duty model build with aerospace-grade aluminum instead of the light weighted resin on the FA7 – this does not make either better than the other one, they are just different. One clear improvement on the FiiO FH7 is the non-slippery housing's finish (in comparison to the FA7).
The new cable is also softer, more malleable and provides better anti-tangling capabilities with, also, substantially lower microphonics.
---

---

9.75/10
RELATED: Best Earphones for Daily Commute
MORE: Most Comfortable In-Ear Headphones
---
EQ
Response to Equalization
The response to EQ of the FiiO FH7 provided pronounced retuning of their baseline sound, being able to custom tune their midrange, empower their mid and sub-bass and outstandingly add detail and airiness to their highs and treble.

9/10
MORE: Editor's Picks Earphones Chart
MORE: Best Bang for the Buck Earphones
---

---
Follow us:
Get the latest reviews on your favorite social network
---
FiiO FH7 Frequency Response Curve
FiiO FH7 Frequency Response Curve with sound filters
turquoise= no filters; violet= highs filter; green= stock; blue= bass filter
 RECOMMENDED FOR YOU: Headphones Frequency Response Curves
SEE ALSO: KZ Headphones Frequency Response Curves
---
FiiO FH7 Technical Specifications
| | |
| --- | --- |
| Type | Penta hybrid |
| Driver Unit | 4x Knowles + Beryllium DD |
| Sensitivity | 111dB/mW |
| Power Capacity | 100mW |
| Impedance | 16 ohms |
| Frequency Response | 5-40,000Hz |
| Diaphragm | Beryllium |
| Magnet | Unknown |
| Cord | Y-type |
| Cord Length | 1.2m |
| Plug | Stereo mini plug |
| Weight | Approx. 17g |
| Supplied Accessories | 15x Earphone tips; soft pouch; leather case; brush; strainer; 3x audio filters |
MORE: Single Dynamic Driver Headphones Reviews
MORE: Amazon Coupons & Deals
SEE ALSO: Aliexpress Coupons – Discounts – Deals – Promo Codes – Sales Deals
---

Scores
FiiO FH7 Scores
Accessories -

10/10

Design -

10/10

Bass -

9.25/10

Mids -

9.25/10

Highs -

9.25/10

Sound Leak -

7.75/10

Sound Isolation -

8.75/10

Comfort -

9.75/10

Response to EQ -

9/10

Value for Money -

10/10
Summary


AWARDS
Pros
✅ Full, punchy and deep bass, yet balanced
✅ Tight, fast bass response
✅ Alive vocals
✅ Bright and detailed highs right out of the box
✅ Perfect matching response of both left and right earpieces
✅ No need of using an EQ
✅ Premium Knowles balanced armature drivers
✅ Huge Beryllium dynamic driver
✅ Crazy amount of accessories included
✅ Beautiful leather case bundled for free
✅ Rugged metal build
✅ Sound filters included
✅ High quality cable
✅ Excellent response to EQ
✅ Very comfortable
✅ Strong isolation
✅ Classy design
✅ MMCX connectors
Cons
❌ We did not measured great difference by swapping filters
❌ No waterproof case included (but a premium leather case is included instead) – a waterproof case is included with the FiiO FA7
Conclusion
The FiiO FH7 is a phenomenal in-ear monitor with premium specs and outstanding performance - FiiO, certainly, did not cheap out when they designed and build the FiiO FH7.
The FiiO FH7 has shown stellar results during our tests and measurements, becoming a solid choice in our Editor's Picks Chart.
Comparing to many other in-ear monitors in this price range, the FiiO FH7 shows unique value for money that ranges from it's sound quality up to build, top-of-the-line components, bundled accessories and even packaging (we also found a similar value for money relation in the other top-tier from FiiO, the FiiO FA7)
Moreover, it is nice to see that FiiO is offering a noticeably different sound signature with the new FH7 in comparison to the FA7, allowing users to get different sound tuning according to each one's listening preferences.
---
ThePhonograph COUPONS
FIND ALL OUR: Earphones Reviews / Headphones Reviews
MORE: Best Earphones Charts
---
Buy it from

:
---
---
Photos
FiiO FH7 Photos
DISCLAIMER
We highly discourage anyone from trying to apply our testings to your own earphones, the risk of damaging or permanently breaking your iems is absolutely probable to happen. With our standardized equalization and amplification tests we push the limits of the earphones to the extreme. If anyway you decide to do so, we cannot be held responsible of the damage done to your equipment. Do it at your own risk.
We hope you enjoyed this article. All the earphones reviews, keyboards reviews, power tools reviews, music players reviews, DAC reviews, amplifiers reviews, smartwatch reviews, gadget reviews, tech reviews, dashcam reviews, earbuds reviews, headsets reviews, in-ear monitors reviews (iem), in-ear headphones reviews are made as objective and thorough as possible to provide our readers a way to choose the best earphones, earbuds, iem, in-ear monitors, headsets and in-ear headphones. By providing exhaustive information we allow our readers to even fine-tune their choices to select among the best budget earphones, best earphones for sports, best basshead earphones, best fun sounding earphones, most balanced earphones, least fatiguing earphones, most comfortable earphones, best looking earphones or even for the best cheap earphones to buy.
Our resources offer: In-Depth Earphones Reviews, Earphones Scores Compared, an Earphones Size Comparison Tool, a sound frequency cheat-sheet, an Earphones Amplification Comparison Table, a brief audio glossary with the most frequent audio terms and audio definitions, and our Earphones Top Charts (covering the Top 10 Basshead Earphones, Best Bang for Buck Earphones, Top Sports Earphones, Best KZ earphones, Best bang for buck KZ earphones, Best basshead KZ earphones, Best KZ earphones for bass, Best KZ earphones for gaming, Best KZ earphones for sleeping, Best KZ earphones for working out, Best KZ earphones under $20, Best KZ earphones under $50, Best smallest KZ earphones, Top Balanced Earphones, Top Fun Sound Earphones, top smooth sounding earphones), Best Xiaomi Headphones, Best Xiaomi Earphones for Bass, Best Xiaomi Headphones under $50, Best Xiaomi Headphones under $20, The Best Xiaomi Wireless Headphones, Best Bang for Buck Xiaomi Headphones, Best 11.11 Deals and Coupons – Aliexpress – – , Black Friday Coupons and Deals, Aliexpress Anniversary Sale Coupons and Deals, Cyber Monday Coupons and Discounts, Black Friday Coupons Aliexpress, , , Amazon Coupons Discounts Deals Promo Codes Sales, ALIEXPRESS Coupons and Promo Codes – Exclusive Discounts