---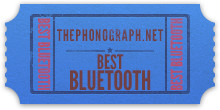 ---
The Best Bluetooth headphones have been chosen by our team as the best headphones with Bluetooth technology – true wireless headphones might be also included in the chart.
The list has a selection of the Bluetooth wireless headphones that showed a capable overall performance.
To check the best budget in-ear headphones that were able to generate basshead impact but were not able to enter the Top Earphones Charts click on the following link and check our Amplification Power Comparison page or check our Scores Comparison page to see all the scores of the earphones reviewed or see all the best budget earphones that we have reviewed by going to our homepage or our Reviews page.
This chart ranks only earphones that we have reviewed.
If you want to see other of our Top Earphones Charts you can click the follow links to check the:
RELATED TO THIS ARTICLE: COUPONS – DEALS – DISCOUNT SALES
YOU MIGHT ALSO LIKE: HEADPHONES COMPARISONS
SEE ALSO: HEADPHONES FREQUENCY RESPONSE CURVES
MORE: HEADPHONES TECHNICAL SPECIFICATIONS
RECOMMENDED FOR YOU: EARPHONES SIZE COMPARISON TOOL
MORE: IN-EAR HEADPHONES WEIGHT COMPARISON
---
Best Bluetooth Headphones Earphones
The Best Bluetooth Chart does NOT rank from 1st to 10th place, it is an unordered list of our favorite headphone.

Note

: Headphones on this chart aren't necessarily the best sounding, each one has been chosen for their overall performance.
---
---
Buy the Best Bluetooth Earphones by clicking the earphone name from this list:
Buy the Best Bluetooth Earphones at

:
---
Read all the Best Bluetooth Earphones & Headphones reviews

: