---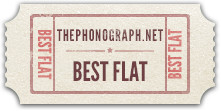 Best Headphones with Flat Response
---
Best headphones with flat response: Some models might be awarded despite having a partial flat response.
This means that some models might show remarkable flat response from upper bass up to nearly upper mids but might not be as flat on their highs and treble ranges.
To check the best budget in-ear headphones that were able to generate basshead impact but were not able to enter the Top Earphones Charts click on the following link and check our Amplification Power Comparison page or check our Scores Comparison page to see all the scores of the earphones reviewed or see all the best budget earphones that we have reviewed by going to our homepage or our Reviews page.
If you want to see other of our Top Earphones Charts you can click the follow links to check the:
RELATED TO THIS ARTICLE: COUPON CODES
YOU MIGHT ALSO LIKE: HEADPHONES COMPARISONS
SEE ALSO: HEADPHONES FREQUENCY RESPONSE CURVES
MORE: HEADPHONES TECHNICAL SPECIFICATIONS
---
Best Headphones with Flat Response
The Best Headphones with Flat Response Chart does NOT rank from 1st to 10th place, it is an unordered list.
All the headphones and earphones in this chart have been either fully reviewed or measured by our team – this chart does not include headphones that we have not auditioned.
Note: Some headphone in this list might need some "tweaking" to achieve their flattest response (tweaking can include special/custom placement, activation of ANC or any other customization)

---
---
---
Buy the Best Headphones with Flat Response at

:
---
Read all the Best Headphones with Flat Response reviews

: