---
AKG K701
| Over-Ear | Open-Back | 2-Layer Diaphragm |
---

---
? AKG K701, a classic, top of the line, headphone for monitoring and professional use.
The AKG K701 follows the design, size and aesthetics of the K7XX line, with the self-adjusting headband, round, large earcups and open-back design.
Some other all-time popular open-back headphones that can be considered alternatives/competitors to the AKG K701 include the:
The AKG K701 features an open-back, over-ear design, AKG's patented Varimotion two-layer diaphragm (that AKG says that gives sparkling highs and accurate bass response), flat-wire voice coil technology (AKG says it grants accurate sound and transient response) and a genuine-leather headband.
The cups of the AKG K701 are rounded and very large (wearing them in public will certainly attract the attention of people). The earpads have the same ring-locking mechanism as many other high-class AKG headphones (for example the AKG K612 PRO
and AKG K702
), which are easily removable by a slight anti-clockwise turn.
The stock Velour earpads included with the K701 are light grey but as you can see on the photos our unit has black earpads, this is because we preferred the black ones from AKG and decided to replace them.
The AKG K701 vs AKG K612 PRO
present some diverse details (besides the obvious white vs black general color) like a thicker and more rugged cable on the AKG K701 than the one of the AKG K612 PRO.
The cable of the AKG K701 is rounded, single-sided and fixed/non-detachable. The cable is grey-colored, has a length of 3 meters and a straight 1/4" connector.
FIND ALL: Headphones Scores Compared
MORE: Headphones Reviews
SEE ALSO: Headphones Technical Specifications
---
---

---
---
---
AKG K701 Review
Tests & Scores
---
W
Weight
AKG K701 weight in Ounces and AKG K701 weight in grams.
MORE:  Headphones Weight Comparison
SEE ALSO: Earphones Size Comparison
---
A
Accessories & Packaging
The AKG K701 unboxing results in a 3.5mm/6.3mm adapter and a very useful headphone stand.
The AKG K701 might not include a huge amount of accessories but a headphone stand is something that nearly ever comes included for free with a headphone.

10/10
---
B
Bass & Sub Bass
The AKG K701 has balanced bass with good mid-bass punch and sufficiently deep sub-bass.
Still, set your expectation right and do not pretend a deep sub-bass out of them (like almost every open-back headphone). Their bass is full and not anemic nor excessively conservative.
Overall, their lower frequencies add fullness and warmth to their sound signature without getting out of place nor stepping over mids nor highs.
A drastic EQ can provide a noticeable deeper sub-bass and some extra punch that can be squeezed out but no radical makeover will happen.

8.75/10
MORE: Earphones & Headphones Amplification Power Comparison
MORE: Best Basshead Earphones
SEE ALSO: Best Fun Sounding Earphones Chart
---
M
Mids & Vocals
The AKG K701 do not exhibit mid-bass bleed nor congestion and offer a nearly perfect flat response from lower to higher mids.
Lower mids sound clear, male vocals alive and present with still a gentle and slightly laid back lower vocals personality.
Higher mids are not forward nor recessed and provide good crispness while not becoming particularly harsh.
Overall, their mids are excellently resolved without falling into thin, harsh nor excessively warm sound.
With an EQ, lower vocals can be emphasized giving them a more alive and clear sound and higher mids can be invigorated but do not overdo neither or you will introduce some harshness and could also deteriorate the baseline quality of their vocals.

9.5/10
---
H
Highs & Treble
The AKG K701 highs are bright and resolve a great amount of detail.
Highs sound beautifully balanced without falling into forward sound nor suffering from piercing nor sibilant peaks.
Truly, there are brighter headphones out there but their highs are a pleasure to listen to
An accurate custom EQ can make the highs of the AKG K701 exponentially brighter, more open-sounding and detailed. Piercing peaks will not show up but some mild sibilance could appear if over-EQ'ed.
Comparing the AKG K701 vs AKG K612 PRO specifications regarding impedance, it can be noticed that the AKG K701 has a lower impedance than the AKG K612 PRO (62 ohms vs 120 ohms), which can help to make the K701 easier to drive and usable with a fairly powerful source without the need of an external amp. Still we recommend using them with a good amp to get the true sound quality and potential out of them.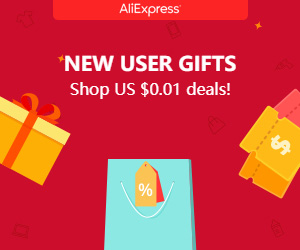 9.5/10
---
SL
Sound Leak
The AKG K701 have a pristine open-back design as they leak out every single note that they reproduce.
Despite the misleading, 1/10 score this are great news and what is expected from a well-constructed open-back headphone.
Consider that our Sound Leak and Sound Isolation sections score higher if the sound isolation provided is stronger and if the sound leaking levels are lower, this does not apply well to evaluate this categories for open-back headphones, therefore we never take into consideration for the averaged score the Sound Leak and Sound Isolation scores of open-back headphones.

1/10
MORE: Best Headphones for Libraries Chart
SEE ALSO: Best Earphones for Bed
---
SI
Sound Isolation
The AKG K701 provides no sound isolation from the environment, wearing or not wearing them makes barely any difference regarding isolation.
For a closed-back headphone, this would had been a negative aspect but for an open-back back headphone this is, instead, a very positive performance response that shows an efficient open-back design and aids to the acoustic design of these kind of headphones.
Regarding the openness of the AKG K612 PRO
vs AKG K701; the K701 feels more open than the K612 PRO – slightly.

1/10
RELATED TO THIS: Active Noise Cancelling Headphones Reviews
---
C
Comfort
The AKG K701 has beautiful aesthetics with their white cups, grey and silver details and the brown leather headband. Still, these design does not only provide nice-looks, it also ensures an efficiently comfortable experience thanks to the self-adjusting, 2-pieced headband with a leather section and a metal structure (typical headband style from AKG headphones
).
The self-adjusting headband found on most AKG headphones is well-known to work pretty well with the right amount of clamping force of the AKG K701 and wide area on the top-head resting leather headband section.
The Velour pads and gigantic cups sit on the sides of the head embracing the ears with no risk of touching the ears edges – even if you have gigantic ears. The depth of the pads and cups is also generous but it is fair to say that there are other headphones with a deeper profile.

9.5/10
RELATED: Best Earphones for Daily Commute
MORE: Most Comfortable In-Ear Headphones
---
EQ
Response to Equalization
The response to EQ of the AKG K701 was very noticeable and efficient through out the whole audio spectrum, with clear fine-tuning over vocals, lower and higher mids and a remarkable enhancement of their highs brightness and detail resolving capability.

9/10
---

---
MORE: Editor's Picks Earphones Chart
MORE: Best Bang for the Buck Earphones
---

---
SF
Size & Fit
AKG K701 size and AKG K701 fit.
---
Follow us:
Get the latest reviews on your favorite social network
---

Scores
AKG K701 Scores
Design -

9.5/10

Bass -

8.75/10

Mids -

9.5/10

Highs -

9.5/10

Comfort -

10/10

Response to EQ -

9/10

Value for Money -

10/10

Additional Score for Accessories and Presentation -

10/10
Summary
Note: As with every open-back headphone reviewed by our team; Sound Isolation and Sound Leak scores are not weighted for the averaged score.


AWARDS
Pros
✅ Phenomenally flat response from lower-mids up to upper mids
✅ Great sound quality
✅ Pleasant mids and vocals
✅ Clean sound
✅ Crisp higher mids
✅ Bright and detailed highs
✅ No harsh mids
✅ No piercing highs
✅ Practical and useful headphone stand included
✅ Beautiful aesthetics
✅ Light weighted
✅ Leather + metal headband
✅ Replaceable pads (Compatible with AKG K702, AKG K612 Pro, etc.)
✅ Low impedance makes them fairly easy to drive with affordable amplifiers (such as the FiiO K3)
✅ Outstandingly fine-tuneable
✅ Very open headphones
✅ Comfortable fit
✅ Sound quality way above their price tag
✅ Crazy affordable for the performance
Cons
❌ Non-detachable cable
❌ Long 3m straight cable can get tangled
❌ Plastics cups and light overall weight might not give the robustness sensation of metal headphones – like the Bowers & Wilkins PX or HARMAN KARDON NC
Conclusion
The AKG K701 is not gimmicky classed as a reference premium headphone, their flat midrange's response, clean sound and outstanding response to EQ makes them a solid professional or audiophile open-back headphone.
To get the most out of their sound quality it is highly advised to pair the AKG K701 with a good/fairly powerful amp - even with the super affordable FiiO K3 or FiiO A5 you can drive them fine and if you are on the go the FiiO M9 or xDuoo X20 can handle the K701 without issues.
Less experienced and normal consumer listeners are better recommended getting a stronger-tuned, commercial headphone instead of this one.
Despite their premium class and performance they offer a friendly price that can be either acquired by working professionals or by headphones/music enthusiasts without having to get a loan.
The AKG K701 are highly recommended to anybody wanting to get a lifetime excellent sounding open-back headphone.
FIND ALL OUR: Earphones Reviews / Headphones Reviews
MORE: Best Earphones Charts
---
Buy it from

:
---
AKG K701 Frequency Response Curve
2nd sample
RECOMMENDED FOR YOU: Headphones Frequency Response Curves
SEE ALSO: KZ Headphones Frequency Response Curves
---
AKG K701 Technical Specifications
| | |
| --- | --- |
| Type | Open back |
| Driver Unit | DD |
| Sensitivity | 105dB/mW |
| Power Capacity | 200mW |
| Impedance | 62 ohms |
| Frequency Response | 10-39,800Hz |
| Diaphragm | Variomotion two-layer |
| Magnet | Unknown |
| Cord | Single-sided, round cord |
| Cord Length | 3m |
| Plug | 1/4" |
| Weight | Approx. 235g |
| Supplied Accessories | Headphone stand; 3.5mm adapter |
MORE: Single Dynamic Driver Headphones Reviews
MORE: Amazon Coupons & Deals
SEE ALSO: Aliexpress Coupons – Discounts – Deals – Promo Codes – Sales Deals
---
---
DISCLAIMER
We highly discourage anyone from trying to apply our testings to your own earphones, the risk of damaging or permanently breaking your iems is absolutely probable to happen. With our standardized equalization and amplification tests we push the limits of the earphones to the extreme. If anyway you decide to do so, we cannot be held responsible of the damage done to your equipment. Do it at your own risk.
We hope you enjoyed this article. All the earphones reviews, keyboards reviews, power tools reviews, music players reviews, DAC reviews, amplifiers reviews, smartwatch reviews, gadget reviews, tech reviews, dashcam reviews, earbuds reviews, headsets reviews, in-ear monitors reviews (iem), in-ear headphones reviews are made as objective and thorough as possible to provide our readers a way to choose the best earphones, earbuds, iem, in-ear monitors, headsets and in-ear headphones. By providing exhaustive information we allow our readers to even fine-tune their choices to select among the best budget earphones, best earphones for sports, best basshead earphones, best fun sounding earphones, most balanced earphones, least fatiguing earphones, most comfortable earphones, best looking earphones or even for the best cheap earphones to buy.
Our resources offer: In-Depth Earphones Reviews, Earphones Scores Compared, an Earphones Size Comparison Tool, a sound frequency cheat-sheet, an Earphones Amplification Comparison Table, a brief audio glossary with the most frequent audio terms and audio definitions, and our Earphones Top Charts (covering the Top 10 Basshead Earphones, Best Bang for Buck Earphones, Top Sports Earphones, Best KZ earphones, Best bang for buck KZ earphones, Best basshead KZ earphones, Best KZ earphones for bass, Best KZ earphones for gaming, Best KZ earphones for sleeping, Best KZ earphones for working out, Best KZ earphones under $20, Best KZ earphones under $50, Best smallest KZ earphones, Top Balanced Earphones, Top Fun Sound Earphones, top smooth sounding earphones), Best Xiaomi Headphones, Best Xiaomi Earphones for Bass, Best Xiaomi Headphones under $50, Best Xiaomi Headphones under $20, The Best Xiaomi Wireless Headphones, Best Bang for Buck Xiaomi Headphones, Best 11.11 Deals and Coupons – Aliexpress – – , Black Friday Coupons and Deals, Aliexpress Anniversary Sale Coupons and Deals, Cyber Monday Coupons and Discounts, Black Friday Coupons Aliexpress, , , Amazon Coupons Discounts Deals Promo Codes Sales, ALIEXPRESS Coupons and Promo Codes – Exclusive Discounts