---
Xiaomi Mi Gaming Headphone YXEJ01JY
| Over-Ear | 40 mm Driver | 7.1 Surround |
---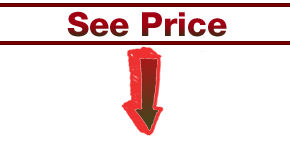 ---
? Xiaomi Mi Gaming Headphone YXEJ01JY, the newest gaming headphone by Xiaomi (and first one ever by the brand).
Xiaomi has entered the gaming world with their just released Xiaomi Mi Gaming Headphone betting strong with a very solid contender in the gaming headset market. The Xiaomi Mi Gaming Headphone YXEJ01JY features 40 mm dynamic drivers, an over-ear closed-back design, dual noise cancelling microphones and 7.1 virtual surround.
The cups have a 2 material construction, the larger section is made of plastics while the rear part is built in metal. They are rounded, fairly big and can freely swivel, rotate and pivot – this is the cup's section that is made of plastic. The cups have large L and R letters inside to easily recognize each side – this is something that can be seen also in the Xiaomi Mi Headphone 2nd Gen and the Xiaomi Mi Headphone Relaxed/Comfort.
The headband is made of plastic but has inner metal reinforcements and structure. The headband has a 2-finish design: a pearled finish main headband section and a headband-earcups connection section with a shiny finish. Inside this last section there are LED strip lights – if turned off, you can hardly tell that there are LED somewhere there. Furthermore, this shiny section is also part of the acoustic unit conformed in combination to the earcups themselves.
The overall design and aesthetics are so refined and elegant that allows them to look beautifully as a "normal-music" headphone too and not like a flashy, fire spitting gaming headphone.
The Xiaomi Mi Gaming Headset / Headphone are probably one of the most premium/elegant looking gaming headphones out there.
The Xiaomi Mi Gaming Headphone YXEJ01JY is compatible with Android, Apple devices and personal computers.
You can buy the Xiaomi Mi Gaming Headphone YXEJ01JY in black color.
As with most Xiaomi headphone this model has a confusing name and are called by people / resellers as:
All of the aforementioned are the exact same headphone.
FIND ALL: Headphones Scores Compared
MORE: Headphones Reviews
SEE ALSO: Headphones Technical Specifications
---
Xiaomi Mi Gaming Headphone YXEJ01JY Review
Tests & Scores
AF
Advanced Features
The Xiaomi Mi Gaming Headset offer some advanced features, such as:
Customizable LED lights
Volume setting for input and output + mic noise cancelling function off/on switch in app
Virtual surround with 2 styles: "small room" and "big room" – read more about it in the Virtual Surround section ahead in this review
Custom EQ for global use: 7 predefined Eqs + a custom EQ slot to personalize it, that extends from -12dB to 12dB and offers a 10 band EQ with frequencies: 32Hz, 64Hz, 125Hz, 250Hz, 500Hz, 1KHz, 2KHz, 4KHz, 8KHz, 16KHz
Firmware updates
Proprietary APP to control the settings
To get the LED lights, custom EQ and virtual surround functions you need to use them through their USB connection – connected through the 3.5mm jack these options will not be available.
---
OC
Operation & Control
The microphone/control included in the USB cable of the Xiaomi Mi Gaming Headphone YXEJ01JY allows you to do the following:
Side Buttons:
Volume UP Button:
A single press

: Volume up by 2 level
Volume Down Button:
A single press

: Volume down by 2 level
Central Switch:
The central switch in the remote sets the microphone ON / microphone OFF.
LED Lights:
One very characteristic aesthetic feature of the Xiaomi Mi Gaming Headphone YXEJ01JY is their LED strip lights on each earcup. The LED lights add a gamers touch to their looks but always with a classy approach.
These LED lights can be controlled and personalized through their computer software, and can be set to:
Steady on

: 4 predefined colors can be chosen + a free slot is available to set a personalized color (you can set color from the color wheel + set its luminosity); each of the slots can be freed for custom colors.

Pulsing

: same coloring options as "steady mode" + 4 pulsing speeds can be selected.

Alternating color

: the color of the LED will change automatically to all 4/5 colors pre-set; 4 alternating speeds can be selected.

Off

: All LEDs will be turned off.
---
W
Weight
Xiaomi Mi Gaming Headphone YXEJ01JY weight in Ounces and Xiaomi Mi Gaming Headphone YXEJ01JY weight in grams.
MORE:  Headphones Weight Comparison
SEE ALSO: Earphones Size Comparison
---
A
Accessories & Packaging
The Xiaomi Mi Gaming Headphone YXEJ01JY unboxing results in 2 cables: a 3.5mm cable and a Type-C to USB cable with a mic On-Off switch and volume controls. Moreover, the base of the packaging is also a headphone stand/base with a custom shape for the Xiaomi Mi Gaming Headphone, A+ for the design team!
As you can see from the photos our unit had a rough trip with the postman but they were impeccable inside and even the headphone base/stand suffered no damage.

8.75/10
---
IMPORTANT: For the tests with the USB connection, we firstly set some custom options that are not the default ones – to evaluate the true baseline of their sound.
By default, when connection them through the USB connection and opening the MI GAMING HEADSET software, they are set to: 44.1 kz input/output, mic noise cancelling ON, virtual surround 7.1 ON – Small room, Light effect ON – Steady Red, EQ On – Default (+db @32, 0 @64-500, -dB @1k, slight -db @2k, 0 @4k, +db @8k, +db @16k).
Our tests with the USB connection were done with the following settings: Virtual surround OFF, EQ OFF.
---
B
Bass & Sub Bass
3.5mm connection
The Xiaomi Mi Gaming Headphone YXEJ01JY bass is fun with punchy mid-bass and an energetic bouncy style. Sub-bass does not get into extreme depths but can handle normally deep tracks.
Applying an EQ, their mid-bass gets punchier but sub-bass struggles to provide extra depth.

7.25/10
USB connection
Using the Xiaomi Mi Gaming Headphone YXEJ01JY while being connected through their USB connection there is a strong increment of volume output by 20% but there is no radical difference in their lowest frequencies response.

7.25/10
MORE: Earphones & Headphones Amplification Power Comparison
MORE: Best Basshead Earphones
SEE ALSO: Best Fun Sounding Earphones Chart
---
M
Mids & Vocals
3.5 mm connection
The Xiaomi Mi Gaming Headphone YXEJ01JY mids are warm and cozy; mid-bass bleed can be clearly perceived but lower vocals do not sound distant. Expect some congestion, though, by their mid-bass bleed. Higher mids provide enough crispness and are not recessed but do not get harsh.
Using an EQ, mid-bass bleed is noticeably reduced, lower vocals can get clearer. It is advised to leave higher mids alone to reduce the risks of harshness and sibilance.

7/10
USB connection
While connected through the USB cable, besides the 20% increment in volume output mentioned in the "Bass & Sub Bass" section, their mids get much more cleaner sound, extremely less mid-bass bleed (barely any), clearer lower vocals, almost no congestion but still with a warm and cozy style. Higher mids also sound a bit crispier but not harsh.
Using an EQ, male vocals can get even cleaner, mid-bass bleed can be reduced up to zero and higher mids can become even crispier.

7.75/10
---
H
Highs & Treble
3.5 mm connection
The Xiaomi Mi Gaming Headphone YXEJ01JY highs resolve a respectable amount of detail and offer sufficiently bright highs as to not sound dark or muffled. Piercing highs are not an issue with them, although sibilance is present when strong sibilant peaks appear in a track.
Applying an EQ there is an incredible amount of additional brightness and substantial added detail, highs can get a bit piercing if overdone.

7.5/10
USB connection
The highs response, while connected through their USB cable, sound relatively similar to the 3.5 mm mode, without enough perceptible difference as to be mentioned.
The EQ'ed sound offered the same wonderful response as while connected through their 3.5mm cable.

7.5/10
---
7.1
7.1 Surround
Before even starting to talk about their surround function, take into consideration that this is a Gaming headphone and this advanced feature is aimed for gamers and not for music listening.
The 7.1 surround option in Xiaomi's software allows you to turn on or off their virtual surround and provides you 2 flavors: "Small room" and "Big room". Basically these 2 options provide a virtual 7.1 speakers distribution resembling a smaller or a bigger room with a narrower or more distant positioning of the speakers, the difference is noticeable between the 2 settings. The activation of the surround option introduces a better spatial sound with stronger space/location awareness and easier recognition (there is also an increment of volume output).
Many times virtual 7.1 surround features do not work very well with music (feature intended for gaming and not music listening) and provide some funky sounding instruments and vocals; like we saw during the review of the Kingston HYPERX Cloud II. Unexpectedly, the surround 7.1 of the Xiaomi Mi Gaming Headphone works incredibly well with music too, you can turn it on with almost any track and the sound will not become "psychedelic" but will provide a good 7.1 sound simulation.
---
MIC
Microphone
Xiaomi took a different path with their microphone design. They decided to set 2 microphones with noise cancelling in the earcups, removing the protruding, classic headset/gaming boom microphone needs. One remarkable benefit of this design is that there are no issues with breathing sounds being picked up as the microphones are not straight in front of your mouth.
The microphones work flawlessly, picking up your voice and reducing ambient noises – you can turn on or off the noise cancelling option. If you are not on a very noisy environment, the noise cancelling turned OFF provides a greatly clear and natural sounding voice.
To activate or de-activate the microphone on-the-fly you can use the switch in the remote. If set to the lower position=Mic ON, upper position=Mic OFF.
---
SL
Sound Leak
The sound leak of the Xiaomi Mi Gaming Headset is about average, expect something inline with most over-ear headphones on the market but not an ultra silent one.

7/10
MORE: Best Headphones for Libraries Chart
SEE ALSO: Best Earphones for Bed
---
SI
Sound Isolation
The sound isolation of the Xiaomi Mi Gaming Headset is noticeable but not absolute unless you crank up the volume. Nonetheless, their isolation level provided is efficient and fairly stronger than most average headphones.

7.5/10
RELATED TO THIS: Active Noise Cancelling Headphones Reviews
---
C
Comfort
The Xiaomi Mi Gaming Headset have very soft and comfortable cup's padding and their size and depth offers a true over-ear fit that ensure no discomfort or pain. Moreover, their ultra light weight and headband padding makes them easy going for the top head region with no fatigue after hours of use.
The inner headband has a rubberized finish to ensure no slipping issues and has also some padding beneath that extends all around the upper arc of the headband. The clamping force is well-balanced between a secure and a not head-crushing compression.

10/10
RELATED: Best Earphones for Daily Commute
MORE: Most Comfortable In-Ear Headphones
---
EQ
Response to Equalization
The Xiaomi Mi Gaming Headphone showed a very efficient response to our custom EQs, even better while on USB mode. Our EQ tests were done through our testing software and not through the EQ function of Xiaomi's app.
Mids and highs benefited from noticeable sound refinement and tuning with clearer vocals, weaker mid-bass bleed, brighter and detailed highs. The least responsive was sub-bass, which struggled to offer any deeper response.

8.75/10
MORE: Editor's Picks Earphones Chart
MORE: Best Bang for the Buck Earphones
---


---
SF
Size & Fit
Xiaomi Mi Gaming Headphone YXEJ01JY size and Xiaomi Mi Gaming Headphone YXEJ01JY fit.
---
Follow us:
Get the latest reviews on your favorite social network
---

Scores
Xiaomi Mi Gaming Headphone YXEJ01JY Scores
Design -

10/10

Bass -

7.25/10

Mids -

7.75/10

Highs -

7.5/10

Sound Leak -

7/10

Sound Isolation -

7.5/10

Comfort -

10/10

Response to EQ -

8.75/10

Value for Money -

9.5/10

Additional Score for Advanced Features - Gaming Capabilities -

10/10
Summary

AWARDS
Pros
✅ Punchy mid-bass
✅ Bright highs
✅ Warm vocals
✅ Smart Mic design and excellent voice sound quality
✅ Elegant and classy look
✅ Premium features
✅ Detachable cables
✅ Two connection types (3.5mm or USB Type-C, both cables included)
✅ Packaging is also a headphone stand
✅ Incorporated noise cancelling dual-mics in the headphones structure
✅ Very efficient mic-noise cancelling
✅ Super light weighted
✅ Extremely comfortable
✅ Large and well-padded cups
✅ Virtual 7.1 surround clearly offers a more spatial and clear difference
✅ Can be sit straight on a desk without falling and without a stand
✅ Affordable price
✅ Smooth mids
Cons
❌ Lights and advanced features work only while connected through the USB connection
❌ Sub-bass will not cover bassheads
❌ Sibilance can show up
Conclusion
The Xiaomi Mi Gaming Headphone are outstanding gaming headphones with gorgeous, classy design and a plethora of advanced features that are excellently adapted for gaming and non-gaming use. As an overall, the Xiaomi Mi Gaming Headset / Headphone have a premium design that makes them look way more expensive than they actually cost. Moreover, beneath the beautiful aesthetics they hide a number of advanced features, like: virtual surround 7.1 with 2 styles, customization of the LED lights by color, frequency or alternation, custom equalization via software and firmware updates.
The Xiaomi Mi Gaming Headphone are safely recommended to gamers looking for a superior looking gaming headphone that provides premium features and design at a much more affordable price than less performing and less featured-packed famous gaming headphones. Moreover, their sound quality and overall performance makes them a safe recommendation to normal music listeners too.
FIND ALL OUR: Earphones Reviews / Headphones Reviews
MORE: Best Earphones Charts
---

---
Xiaomi Mi Gaming Headphone YXEJ01JY Frequency Response Curve
RECOMMENDED FOR YOU: Headphones Frequency Response Curves
SEE ALSO: KZ Headphones Frequency Response Curves
---
Xiaomi Mi Gaming Headphone YXEJ01JY Technical Specifications
| | |
| --- | --- |
| Type | Dynamic |
| Driver Unit | 40mm |
| Sensitivity | N/A |
| Power Capacity | 20mW |
| Impedance | N/A |
| Frequency Response | N/A |
| Diaphragm | Unknown |
| Magnet | N/A |
| Cord | round cord |
| Cord Length | 1.4m |
| Plug | Stereo mini plug + USB |
| Weight | Approx. 250g |
| Supplied Accessories | 2 cables |
MORE: Single Dynamic Driver Headphones Reviews
MORE: Amazon Coupons & Deals
MORE:  Gearbest Coupons – Discounts – Deals – Promo Codes – Sales Deals
SEE ALSO: Banggood Coupons – Discounts – Deals – Promo Codes – Sales Deals
SEE ALSO: Aliexpress Coupons – Discounts – Deals – Promo Codes – Sales Deals
---
APP
App
The Xiaomi Mi Gaming Headphone YXEJ01JY advanced features are controlled through their proprietary software named "MI GAMING HEADSET"
As of the version available while writing this article, the software is only available in Chinese. Below you can see the installation procedure and software interface with the options available.
---
---
Photos
Xiaomi Mi Gaming Headphone YXEJ01JY Photos
DISCLAIMER
We highly discourage anyone from trying to apply our testings to your own earphones, the risk of damaging or permanently breaking your iems is absolutely probable to happen. With our standardized equalization and amplification tests we push the limits of the earphones to the extreme. If anyway you decide to do so, we cannot be held responsible of the damage done to your equipment. Do it at your own risk.
---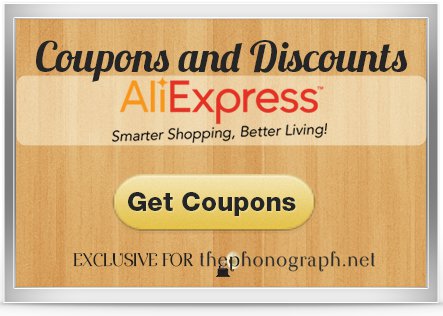 ---
RECOMMENDED
---
Found the Information Useful?
---
We hope you enjoyed this article. All the earphones reviews, earbuds reviews, headsets reviews, in-ear monitors reviews (iem), in-ear headphones reviews are made as objective and thorough as possible to provide our readers a way to choose the best earphones, earbuds, iem, in-ear monitors, headsets and in-ear headphones. By providing exhaustive information we allow our readers to even fine-tune their choices to select among the best budget earphones, best earphones for sports, best basshead earphones, best fun sounding earphones, most balanced earphones, least fatiguing earphones, most comfortable earphones, best looking earphones or even for the best cheap earphones to buy. Our resources offer: In-Depth Earphones Reviews, Earphones Scores Compared, an Earphones Size Comparison Tool, a sound frequency cheat-sheet, an Earphones Amplification Comparison Table, a brief audio glossary with the most frequent audio terms and audio definitions, and our Earphones Top Charts (covering the Top 10 Basshead Earphones, Best Bang for Buck Earphones, Top Sports Earphones, Best KZ earphones, Best bang for buck KZ earphones, Best basshead KZ earphones, Best KZ earphones for bass, Best KZ earphones for gaming, Best KZ earphones for sleeping, Best KZ earphones for working out, Best KZ earphones under $20, Best KZ earphones under $50, Best smallest KZ earphones, Top Balanced Earphones, Top Fun Sound Earphones, top smooth sounding earphones), Best Xiaomi Headphones, Best Xiaomi Earphones for Bass, Best Xiaomi Headphones under $50, Best Xiaomi Headphones under $20, The Best Xiaomi Wireless Headphones, Best Bang for Buck Xiaomi Headphones, Best 11.11 Deals and Coupons – Aliexpress – Gearbest – Banggood, Black Friday Coupons and Deals, Aliexpress Anniversary Sale Coupons and Deals, Cyber Monday Coupons and Discounts, Black Friday Coupons Aliexpress, Gearbest, Banggood, Amazon Coupons Discounts Deals Promo Codes Sales, ALIEXPRESS Coupons and Promo Codes – Exclusive Discounts