---
FiiO FA7
| 4x Knowles Balanced Armatures | 4-way crossover |
---


---
? FiiO FA7, the latest premium, quad-driver earphone from the brand.
The FiiO FA7 features 4 Knowles balanced armatures and a 4-way crossover system, to be more specific the drivers inside the shells are: 1x Knowles CI-22955, 1x ED-29689, 2x SWFK-31736.
The housings of the FiiO FA7 have been 3D printed with a printing precision that allows a resolution of 25um. The material utilized for the shells of the FiiO FA7 is a EU IIA medical certified, skin-friendly, transparent resin that is specifically designed for medical use.
By having a transparent housings construction, the Knowles balanced armatures, tubing and 4-way crossover component can be easily seen at plain sight.
If you are an audio enthusiast you might already know Knowles as a manufacturer of high-performing balanced armature drivers. With their first-ever all balanced armature earphone, FiiO decided to go all-in and pack it with high-quality Knowles balanced armatures to offer the best audio quality.
With the FiiO FA7, the brand is launching their very first balanced armature exclusive earphone. Before the introduction of the FiiO FA7 the company has been offering very popular hybrid earphones with an hybrid combination of balanced armatures + dynamic drivers, like the:
The cable of the FiiO FA7 is the FiiO LC-3.5B model, a high-purity monocrystalline copper-plated silver wire, that the brand sells for nearly $50-$40 but comes included for free with the FiiO FA7 bundle.
The connectors of the FiiO FA7 cable are MMCX, which makes them detachable and widely compatible with MMCX cables. Having this popular connector type, enables the FiiO FA7 to upgrade/replace the cable whenever wanted and even to transform it into a wireless quad-driver earphone with bluetooth cables like this
or this – as an alternative you can simply get the FiiO BTR3
or FiiO BTR1K.
The FiiO LC-3.5B cable is a very rugged and industrial-like cable that gives the impression to have an eternal life expectancy. The cable bifurcation, cable tightener and 3.5mm plug are fully built with metal – it is noteworthy to highlight the confident build of the L-shaped headphone jack.
If you get the FiiO FA7 red/blue model you will be welcomed with a beautiful design and also an efficient color coding that eases the recognition of each earpiece side and it's corresponding cable as the MMCX connector on the cable has a red colored end to indicate that it is the right-side connector and blue for the left one.
You can buy the FiiO FA7 in:
---
---

---
---
FIND ALL: Headphones Scores Compared
MORE: Headphones Reviews
SEE ALSO: Headphones Technical Specifications
---
COUPONS for ThePhonograph readers
---
---
FiiO FA7 Review
Tests & Scores
---
W
Weight
FiiO FA7 weight in Ounces and FiiO FA7 weight in grams.
MORE:  Headphones Weight Comparison
SEE ALSO: Earphones Size Comparison
---
A
Accessories & Packaging
The FiiO FA7 unboxing results in a very nice hard case that follows the aesthetics of the shells, a small soft pouch, a magnetic clip, a brush, a velcro cable organizer, the FiiO LC-3.5B MMCX cable and 13 pair of varied eartips.
The eartips included are: 1x bi-flange, 2x for balanced sound, 3x for vocals, 3x for bass, 3x memory foam.
Everything comes inside a large packaging with 2 pieces, a sliding cover and a side-opening main package.

10/10
---
B
Bass & Sub Bass
The balanced armature that takes care of the lower frequencies reproduction of the FiiO FA7
is the Knowles CI-22955 – balanced armature model belonging to the CI series; the largest and most powerful model's series from Knowles.
The overall lower frequencies on the FiiO FA7 are fun but not overcooked with an amount and quality of bass that can provide a very rounded and full-bodied sound signature that does not risk to become conservative nor anemic at any given time.
At the same time, they are not a standard consumer-grade sounding type of bass. Their mid-bass is very punchy but not bouncy and the lower end can get as deep as needed by any music genre and/or track without shortage but does not get all-over the place muffling nor killing-off their sound.
The mid-bass and sub-bass of the FiiO FA7 can make happy demanding listeners looking for a refined but confident bass style and even to normal users that enjoy a fun and full-sounding listening experience – if you were looking for a bass-only sounding earphone, this is not the model for you.
Applying an EQ, their bass can be pushed for a very bassy and bass-centered response that somehow is still able to leave some space for midrange and highs.
Sometimes we feel the need to remind our readers that a higher score in the Bass & Sub Bass does not necessarily mean a stronger bass and the FiiO FA7 is one of those cases in which it's 9.5/10 score represents a more refined yet equally powerful bass instead of a massively impacting and insanely bassy one.

9.5/10
MORE: Earphones & Headphones Amplification Power Comparison
MORE: Best Basshead Earphones
SEE ALSO: Best Fun Sounding Earphones Chart
---
M
Mids & Vocals
The FiiO FA7
mids are taken care by the Knowles ED-29689 – balanced armature from the ED/FED series from Knowles, which is the most popular balanced armature line from the brand.
Their mids are clean with a very pleasant sound personality that is nicely balanced between a clear and a warm & cozy experience.
At the same time, the FiiO FA7 are very well-tuned for every vocals range, with male vocals that sound present, full and with no distant nor laid back feel. Female vocals sound alive, clear and share their sound style with all the upper midrange that is not rolled-off, yet neither forward nor harsh.
FiiO made a great achievement with the midrange of the FiiO FA7, being capable of remaining respectably low on congesting mid-bass bleed, no tinny, boxy nor thin issues and showing no disturbing harshness on their upper midrange.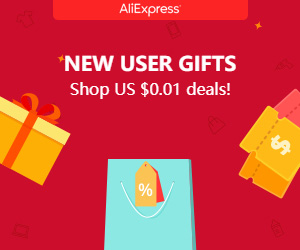 If you are a frequent reader of ThePhonograph you might have seen in our 300+ headphones reviews that the midrange reproduction is a very complicated issue with headphones, which mostly fall short to offer a pleasant, yet technically "correct" response; the FiiO FA7 covers midrange frequencies pretty-well.
The midrange of the FiiO FA7 is somewhat impeccable right out of the box. Nonetheless, they can still be fine tuned with remarkable results when a listener's preference demands a bit less of mid-bass/lower midrange transitional frequencies and cleaner lower midrange/male vocals.
Additional custom EQ tuning can be applied to spice up some of their upper mid and top midrange giving them a crispier but still never harsh sound.

9.25/10
---
H
Highs & Treble
The FiiO FA7 upper frequencies are covered by the specialized dual SWFK-31736 Knowles balanced armatures.
The FiiO FA7 are bright and very detailed but, contrary to most earphones tuned like this, they do not become particularly fatiguing.
As with their midrange, FiiO did an outstanding job tuning the highs and treble of the FiiO FA7 with a stellar balance between brightness, detail and no fatiguing sound.
Yet, it is fair to point that on extremely sibilant-prone tracks there could be some mild but tolerable sibilance.
With advanced experience with custom equalization, users can make the FiiO FA7 reveal a jaw dropping amount of fine detail and add a super bright tint to their highs yet non becoming fatiguing.
The general starting point for this, pull down a bit frequencies on the 3500-5000Hz range and boost the rest of the remaining upper end above 7000Hz.

9.25/10
---
SL
Sound Leak
The FiiO FA7 is one of the most silent earphones that we have tested to date, with nearly 100% muted leakage even when dialing the volume all the way up (in hear-deafening levels)
Their extremely low leakage makes them a capable model for libraries, at bed or any situation where silence is demanded.

9.75/10
MORE: Best Headphones for Libraries Chart
SEE ALSO: Best Earphones for Bed
---
SI
Sound Isolation
The sound isolation provided by the FiiO FA7
is noticeable right away, giving a level of isolation way stronger than most average headphones.
With a slight dialing up of the volume, they can provide absolute isolation from any noisy environment – allowing them to be a good match for flight travelling, daily commuting or to who wants to isolate from surrounding noises.

9/10
RELATED TO THIS: Active Noise Cancelling Headphones Reviews
---

---
---
C
Comfort
The 3D printed shells of the FiiO FA7 allowed the brand to create a truly comfortable earphone that can adapt perfectly to the ears morphology.
In addition to this, the curved edges of the housings, the lack of sharp ends and the skin-friendly, medical-grade resin, add up to their level of comfort.
The cable loop that goes up and around the ears cannot be customly reshaped but can still adapt very well to the contours of the rear back of the ears.
The insertion of the FiiO FA7 can get deep and snugly, offering a secure and stable fit and an nearly flush fit – the "flushness" of it's fit will depend on the size of the user's ears.
The housings have a smaller footprint on the outer plate section than the internal body and this would be the only point to remark for users with very tiny ears, as some of it's curvy edges might make them a bit precise for a smaller-than-average ear.

9/10
RELATED: Best Earphones for Daily Commute
MORE: Most Comfortable In-Ear Headphones
---
EQ
Response to Equalization
The baseline sound quality of the FiiO FA7
is wonderful and we do not consider that they need much intervention from an EQ.
Still, they can be fine tuned to each listener's preference with excellent results. The midrange can become cleaner for male vocals and lower midrange and can get spicier on the upper end of their mids while remaining free of harshness.
Their highs can be pushed for insane detail revealing and brightness without boosting their fatiguing peaks.

9.5/10
MORE: Editor's Picks Earphones Chart
MORE: Best Bang for the Buck Earphones
---


---
COUPONS for ThePhonograph readers
---
Follow us:
Get the latest reviews on your favorite social network
---

Scores
FiiO FA7 Scores
Accessories -

10/10

Design -

10/10

Bass -

9.5/10

Mids -

9.25/10

Highs -

9.25/10

Sound Leak -

9.75/10

Sound Isolation -

9/10

Comfort -

9/10

Response to EQ -

9.5/10

Value for Money -

10/10
Summary


AWARDS
Pros
✅ Lovely midrange balance
✅ High-quality Knowles balanced armature drivers
✅ Clean and alive vocals
✅ Full sounding midrange
✅ Full sounding midrange
✅ Crisp higher mids
✅ Bright and detailed highs
✅ No harshness
✅ Nearly no fatiguingly-disturbing peaks
✅ Extremely low sound leakage
✅ Very strong sound isolation
✅ Medical-grade, skin-friendly, resin build material
✅ FiiO LC3.5-B, rugged copper plated silver-wire included for free (cable with a price tag from $50 to $40)
✅ Detachable cables with popular MMCX connectors
✅ Can be transformed into a wireless headphone with this cable, this one or by simply getting the FiiO BTR3 or FiiO BTR1K
✅ Can be driven with any device – even with smartphones with weak output
✅ Very strong volume output
✅ Extremely comfortable
✅ 3D printed shells
✅ Nice design
✅ Stable fit
✅ Nearly flush fit
✅ Outstanding amount and quality of accessories included
✅ Specialized eartips for: vocals, balanced sound, bass and additional bi-flange, memory foam type – a total number of 13 pair of eartips
✅ Great hard case included and a nice soft pouch
✅ Light weighted earpieces (the cable is not as light weighted)
Cons
❌ The cable tends to conserve a somewhat-wavy form
❌ Their deep and tight fit combined with the resin material makes them a bit slippery to grab and take out from the ears
❌ Some sibilance
Conclusion
The FiiO FA7 proved to be an outstanding earphone with premium features, high-quality quad Knowles drivers and stellar performance that scored them 10 of our Top Awards and becoming a solid editor's choice in our Top Editor's Picks Headphones Chart and a highly versatile headphone able to cover a wide range of usage and users.
The FiiO FA7 was able to perform impeccably in each of the 9 categories being tested, making our team even wanting to expect at least one weak point or any Achille's heel - we hardly remember any other headphone tested to date that had performed so well in so many categories.
More than obvious by now, the FiiO FA7 is highly recommended to anyone who wants a stellar earphone.
If you want a killer combo, match the FiiO FA7 with the FiiO M9 DAC/DAP for portable use (you can get the FiiO M6 music player if you are on a tighter budget) and/or the FiiO K3 for desktop use.
FIND ALL OUR: Earphones Reviews / Headphones Reviews
MORE: Best Earphones Charts
---
Buy it from

:


---
COUPONS for ThePhonograph readers
---
FiiO FA7 Frequency Response Curve
RECOMMENDED FOR YOU: Headphones Frequency Response Curves
SEE ALSO: KZ Headphones Frequency Response Curves
---
FiiO FA7 Technical Specifications
| | |
| --- | --- |
| Type | Multi Balanced Armature |
| Driver Unit | 4x Knowles BA |
| Sensitivity | 110dB/mW |
| Power Capacity | 100mW |
| Impedance | 23 ohms |
| Frequency Response | 20-40,000Hz |
| Cable type | Model LC3.5B – monocrystalline copper-plated silver wire |
| Connector | MMCX |
| Cord | Y-type, round cord |
| Cord Length | 1.2m |
| Plug | Stereo mini plug |
| Weight | Approx. 5.3g |
| Supplied Accessories | 13x pair of earphone tips; brush; magnetic clip; soft pouch; hard case; LC3.5B cable |
MORE: Single Dynamic Driver Headphones Reviews
MORE: Amazon Coupons & Deals
SEE ALSO: Aliexpress Coupons – Discounts – Deals – Promo Codes – Sales Deals
---
DISCLAIMER
We highly discourage anyone from trying to apply our testings to your own earphones, the risk of damaging or permanently breaking your iems is absolutely probable to happen. With our standardized equalization and amplification tests we push the limits of the earphones to the extreme. If anyway you decide to do so, we cannot be held responsible of the damage done to your equipment. Do it at your own risk.
Fiio FA7 at fiio.com
We hope you enjoyed this article. All the earphones reviews, keyboards reviews, power tools reviews, music players reviews, DAC reviews, amplifiers reviews, smartwatch reviews, gadget reviews, tech reviews, dashcam reviews, earbuds reviews, headsets reviews, in-ear monitors reviews (iem), in-ear headphones reviews are made as objective and thorough as possible to provide our readers a way to choose the best earphones, earbuds, iem, in-ear monitors, headsets and in-ear headphones. By providing exhaustive information we allow our readers to even fine-tune their choices to select among the best budget earphones, best earphones for sports, best basshead earphones, best fun sounding earphones, most balanced earphones, least fatiguing earphones, most comfortable earphones, best looking earphones or even for the best cheap earphones to buy.
Our resources offer: In-Depth Earphones Reviews, Earphones Scores Compared, an Earphones Size Comparison Tool, a sound frequency cheat-sheet, an Earphones Amplification Comparison Table, a brief audio glossary with the most frequent audio terms and audio definitions, and our Earphones Top Charts (covering the Top 10 Basshead Earphones, Best Bang for Buck Earphones, Top Sports Earphones, Best KZ earphones, Best bang for buck KZ earphones, Best basshead KZ earphones, Best KZ earphones for bass, Best KZ earphones for gaming, Best KZ earphones for sleeping, Best KZ earphones for working out, Best KZ earphones under $20, Best KZ earphones under $50, Best smallest KZ earphones, Top Balanced Earphones, Top Fun Sound Earphones, top smooth sounding earphones), Best Xiaomi Headphones, Best Xiaomi Earphones for Bass, Best Xiaomi Headphones under $50, Best Xiaomi Headphones under $20, The Best Xiaomi Wireless Headphones, Best Bang for Buck Xiaomi Headphones, Best 11.11 Deals and Coupons – Aliexpress – – , Black Friday Coupons and Deals, Aliexpress Anniversary Sale Coupons and Deals, Cyber Monday Coupons and Discounts, Black Friday Coupons Aliexpress, , , Amazon Coupons Discounts Deals Promo Codes Sales, ALIEXPRESS Coupons and Promo Codes – Exclusive Discounts