---
COWIN E7 Active Noise Cancelling Headphone
| Over-Ear | Bluetooth | Active Noise Cancelling | NFC | 40 mm Driver |
---



---
? COWIN E7, an over-ear Bluetooth headphone with Active Noise Cancelling technology and a huge number of happy customers.
COWIN might not be a brand that you have heard too often due to their young age. Nonetheless, the brand has skyrocketed with the sales driven by their COWIN E7, even becoming one of the top 5 most sold headphones at Amazon with more than 7000 highly positive customer reviews, a quantity above some extremely popular headphones such as the: Beats Solo2, BOSE QuietComfort 35
, Audio Technica ATH-M50X
, Kingston HYPERX CLOUD II, Sennheiser HD598
, Beats Studio Wireless
, Bose QuietComfort 25
, to name a few. With such a large number of satisfied owners we decided to find out why they gained such a reputation and submit them to our COWIN E7 soundtests to see if they hold up to our reader's standards.
The COWIN E7 features 40 mm dynamic drivers, Bluetooth wireless connection, NFC and Active Noise Cancelling (if you buy the COWIN E7 ANC model). The construction of this Bluetooth headphones is made of a combination of metal and plastic parts; the headband has a reinforced metal band and most of the details of the earcups, despite seeming metal, are made of silver colored plastics. Overall, they feel substantially tough and durable and give the impression to be less fragile than many Sennheiser headphones
.
The cups of the COWIN E7 are rounded and fairly large allowing them to fit your ears inside the pads (over-ear headphones
). The depth offered by the ear cups and the ear pads makes them very comfortable with the ears not touching the structure of the ear cups.
The COWIN E7 is compatible with Android and Apple devices.
You can buy the COWIN E7 in black, blue, white or red color and you can choose among 2 different models:
COWIN E7 without Active Noise Cancelling
FIND ALL: Earphones Scores Compared
MORE: In-Ear Headphones Reviews
SEE ALSO: Bluetooth Headphones Reviews
---
AF
Advanced Features
The COWIN E7 offers a highly featured product at a small fraction of similarly spec'ed headphones. Their advanced features include:
Active Noise Cancelling

: ANC technology to cancel most of the noises near you with a simple switch.

Wireless Bluetooth and Wired connection

: The COWIN E7 can be used wired with the 3.5 mm cable provided or wireless by turning on their Bluetooth function. Although the wired connection system uses a different approach than, for example, the EDIFIER H680BT. To use them wired you still need to power them on by moving the switch at the bottom of the right earcup.

NFC

: Near Field Communication allows an instant pairing process.

Quick Charge

: a 10 minute quick charge allows 1 hour of playtime; the COWIN E7 full charge offers 30 hours of playtime.

Android and iOS compatiblity

: You  can use the COWIN E7 with any latest device like the: iPhone X, Samsung Galaxy Note 8, Samsung Galaxy S9 or even your MacBook, iPad or Microsoft Surface device.
---
OC
Operation & Control
The button on the earcups of the COWIN E7 is a 3-way button divided in VOL Up, VOL Down and Multifunction and allows you to:
Multifunction Button:
---
---

---
---
Short press

: Play/pause

Long press

: Pairing mode
Volume UP Button:
Short press

: Skip song

Long press

: Vol up
Volume Down Button:
Short press

: Previous song

Long press

: Vol down
Calls Commands:
Short press of MF button

: Answer/End call
LED Status Light:
Right light, Blue flashing

: Power on

Right light, Blue solid

: Paired

Right light, White

: Active Noise Cancelling On
Charging:
Left light, Red

: Charging

Left light, Off

: Fully Charged
Power / Bluetooth / Active Noise Cancelling:
On the bottom of the right earcup you will see a switch with 3 positions: Off, Bluetooth On and Active Noise Cancelling on.
---
COWIN E7 Active Noise Cancelling Headphone - Review
Tests & Scores
W
Weight
COWIN E7 weight in Ounces and COWIN E7 weight in grams.
MORE: In-Ear Headphones Weight Comparison
SEE ALSO: Earphones Size Comparison
---
A
Accessories & Packaging
The COWIN E7 unboxing results in a micro USB charging cable, a detachable 3.5 mm audio cable for wired usage and a soft carrying pouch. Everything comes inside a hard packaging that protects them well.

8/10
---
B
Bass & Sub Bass
Active Noise Cancelling Off / Bluetooth On
The COWIN E7 bass is very rich with decidedly punchy mid-bass and sufficiently profound sub-bass. Mid-bass can be overwhelming unless you are really into heavy-bass headphones.
Applying an EQ, their mid-bass and sub-bass get insanely empowered, making them reach a respectably entry-level basshead rumble and impact that will massage your ears and nearby areas (advanced basshead EQ skills are needed to reach this level of impact).
The score of 8/10 that they are getting here is for mid-bass punch strength and basshead potential more than for bass quality.

8/10
Active Noise Cancelling On / Bluetooth On
Using the COWIN E7 in ANC mode, their mid-bass got tamed making them sound much more balanced. Their "party-styled" bass transforms into an almost conservative but not anemic style that will offer less invasive lower frequencies, when needed.
Applying an EQ in this mode can be beneficial if you set it to empower the lowest frequencies range, mostly you can feed anything below 50Hz making their sub-bass greatly deeper sounding and leaving their mid-bass as free of boomy sound as before equalizing.
The 7.25/10 that they are getting here is not for bass intensity; instead, represents a score for their non-invasive sound.

7.25/10
Like with every Bluetooth Headphone that we have reviewed we did not apply our extreme basshead tests to the COWIN E7 to avoid possible damage to their Bluetooth and ANC circuitry. Still, as you might have just read from the section above, the COWIN E7 are able to provide some basshead impact and rumble without the need of an amplifier like the Fiio E12 Mont Blanc
, Cayin C5
, iFi micro
 or Mojo Chord
, for example.
MORE: Earphones Amplification Power Comparison
MORE: Best Basshead Earphones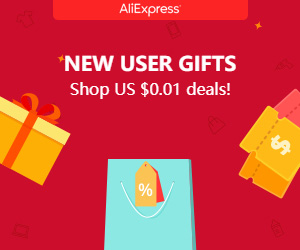 SEE ALSO: Best Fun Sounding Earphones Chart
---
M
Mids & Vocals
Active Noise Cancelling Off / Bluetooth On
The COWIN E7 mids are very warm with strong mid-bass bleed, laid-back lower vocals and boxy sound. Higher mids are rolled off and not very crisp but this translates into 100% free of harsh peaks.
With an EQ, lower mids and lower vocals gain a total makeover, becoming much more clear sounding, remove their laid-back style and noticeably reduce mid-bass bleed but remaining warm and cozy.

5/10
Active Noise Cancelling On / Bluetooth On
With ANC turned on, mids show an important improvement of lower vocals and general lower mids thanks to a strongly less present mid-bass bleed. Still, mids sound overall warm and have a boxish style.
Using an EQ on this mode, the mids of the COWIN E7 become extraordinarily better with a clear and well resolved range, with non-congested lower vocals, crisp higher mids that do not sound neither forward nor harsh and an almost absolute removal of "boxiness". To achieve this you will need to roll up your sleeves and get to work as it requires a custom EQ a bit more complex than usual, but we will save you a lot of work by giving you some EQ hints; dial down frequencies ranging from +/- 300Hz to 620Hz applying the strongest reduction near 400Hz. By now their mids will sound greatly better but if you want to go a step further and fine tune it a bit, play around feeding up frequencies at 1200Hz to 1800Hz but be conservative here or you will mess up their upper mids.
Take into account that the score of 5.75/10 is not considering their sound quality with the custom EQ applied, it represent the score for their non-equalized sound.

5.75/10
---
H
Highs & Treble
Active Noise Cancelling Off / Bluetooth On
The COWIN E7 highs are dark sound with a very small amount of detail resolved. There are no piercing highs at all and fairly low sibilance that is only perceptible with very sibilant prone songs.
An EQ adds an important extra brightness and some extra detail but still remains with a dark tint.

5/10
Active Noise Cancelling On / Bluetooth On
The overall highs of the COWIN E7 become much less muddy and noticeably more open sounding, the very dark sound from before is now better balanced yet with a dark style, this is mainly a perceptual sensation by the much less present mid-bass. Piercing and sibilant highs remain as with ANC Off.
An EQ makes their highs much brighter. The starting clearer baseline sound that they offer with their ANC ON, makes their highs bright and more open sounding with no dark tint. To achieve this, apply an EQ slightly boosting frequencies from 5kHz and above and slightly reducing those at +/-3.5kHz.

6/10
---
SL
Sound Leak
The sound leaking out of the COWIN E7 is stronger than average if you set your volume above a moderate level; most probably not an issue on busy cities.

5.5/10
---

---
MORE: Best Headphones for Libraries Chart
SEE ALSO: Best Earphones for Bed
---
SI
Sound Isolation
The sound isolation provided by the COWIN E7 is very noticeable even while not turning their Active Noise Cancelling. Your surroundings will get strongly subdued no matter which volume you set on your device.
Our measurements of their Active Noise Cancelling showed a maximum reduction of 22dB on their most effective reduction frequencies and averaging +/- 15dB on most of the "cancelled" range but they do not extend as much nor as strong as the Xiaomi Mi Noise Cancelling Earphones (consider that these Xiaomi earphones
that we have reviewed and measured offered an active noise cancelling as strong as the BOSE QuietComfort 20
, so we are confronting the COWIN E7 aganist two heavy weight champions).
Turning on their Active Noise Cancelling function, the reduction of noises such as those of airplane cabins get substantially suppressed with a level that a passive noise isolation headphone cannot offer.

9/10
MORE: Active Noise Cancelling Headphones Reviews
---
C
Comfort
The size and depth of the earpads + earcups offer a greatly comfortable fit that can embrace inside your ears without generating pressure or pain. The clamping force is secure, yet flexible to easily adapt to any head's size without issues. Moreover, their pivoting earcups allow a perfect positioning and the 90 degree rotating system enables their earcups to lay flat when carrying them around the neck or inside the carrying pouch.

9/10
RELATED: Best Earphones for Daily Commute
MORE: Most Comfortable In-Ear Headphones
---
EQ
Response to Equalization
The response to EQ of the COWIN E7 was excellent, with much brighter highs in all modes, remarkably clearing up mids overall, reducing lower vocals congestion and "boxiness" (also in all modes) and making sub-bass reach an entry-level basshead impact and rumble without the need of any amplification (advanced basshead EQ knowledge is needed)

10/10
MORE: Editor's Picks Earphones Chart
MORE: Best Bang for the Buck Earphones
---
BUY IT AT: 


---
SF
Size & Fit
COWIN E7 size and COWIN E7 fit.
---
Follow us:
Get the latest reviews on your favorite social network
---

Scores
COWIN E7 Scores
Design -

8/10

Bass -

7.25/10

Mids -

5.75/10

Highs -

6/10

Sound Leak -

5.5/10

Sound Isolation -

9/10

Comfort -

9/10

Response to EQ -

10/10

Value for Money -

7.5/10

Additional Score for Advanced Features -

8.75/10
Summary
NOTE: Scores on this chart represent their performance with Bluetooth On and Active Noise Cancelling On. The different scores with BT On and ANC Off would be: Bass=8, Mids=5, Highs=5 and a resulting Average of: 7.6

Pros
✅ Active Noise Cancelling, Bluetooth and NFC at a fraction of other competitor's price

✅ Strongly punchy bass (BT On + ANC Off mode)

✅ Basshead impact & rumble without amplification (BT On + ANC Off mode)

✅ 2 sound signatures with a simple switch

✅ Never harsh mids

✅ No piercing highs

✅ Highly efficient response to EQ

✅ Strong passive noise isolation

✅ Very comfortable over-ear fit

✅ 90 degree rotating and pivoting earcups

✅ Detachable 3.5 mm cable

✅ 30 hours of battery life
Cons
❌ Sound leak is stronger than average

❌ Mid-bass bleed makes mids sound recessed (improve drastically with ANC on + an EQ)

❌ Dark highs; might not be everybody's style

❌ Boosted bass can be overwhelming to some
Conclusion
The COWIN E7 are featured-packed headphones offering Active Noise Cancelling, Bluetooth and NFC at 4 times less the price of other major brands, which already makes them a good deal.
Their sound signature can be easily changed from a strong, bass-centered one to a more balanced and clearer sounding by simply switching from Bluetooth mode to Active Noise Cancelling mode. The transformation is highly noticeable and not subtle at all; COWIN could have even called "BASS BOOST" to the "Bluetooth On + ANC Off" mode.
If you are willing to tune their sound with an EQ you will get a drastically better sounding headphone with no boxy mids, no mid-bass bleed, crisp higher mids and bright highs with an somewhat balanced sound but you will need some EQ knowledge or to follow our EQ instructions given in this review (be sure to set them on BT On + ANC On mode while applying the EQs).
The versatility of their advanced features and long lasting battery life make them a good companion for everyday use, for travelling or when critical listening is not important, as long as you are aware of their sound signature.
FIND ALL OUR: Earphones Reviews / In-Ear Headphones Reviews
MORE: Best Earphones Charts
---
Buy it from

:


---
COWIN E7 Active Noise Cancelling Headphone Frequency Response
RECOMMENDED FOR YOU: Headphones Frequency Response Curves
SEE ALSO: KZ Headphones Frequency Response Curves
---
COWIN E7 Active Noise Cancelling Headphone Technical Specifications
| | |
| --- | --- |
| Type | Over-Ear / Bluetooth / Active Noise Cancelling |
| Driver Unit | 40mm |
| Sensitivity | 85dB/mW |
| Power Capacity | N/A |
| Impedance | 32 ohms |
| Frequency Response | 22-20,000Hz |
| Active Noise Cancelling | Yes |
| NFC | Yes |
| Cord | detachable, round cord, 3.5 mm |
| Cord Length | 1.2m |
| Plug | Stereo mini plug |
| Battery Life | 30 hours |
| Supplied Accessories | detachable cable; charging cable; carrying ppouch |
MORE: Single Dynamic Driver Earphones Reviews
MORE: Amazon Coupons & Deals
MORE:  Gearbest Coupons – Discounts – Deals – Promo Codes – Sales Deals
SEE ALSO: Banggood Coupons – Discounts – Deals – Promo Codes – Sales Deals
SEE ALSO: Aliexpress Coupons – Discounts – Deals – Promo Codes – Sales Deals
---
---
Photos
COWIN E7 Photos
DISCLAIMER
We highly discourage anyone from trying to apply our testings to your own earphones, the risk of damaging or permanently breaking your iems is absolutely probable to happen. With our standardized equalization and amplification tests we push the limits of the earphones to the extreme. If anyway you decide to do so, we cannot be held responsible of the damage done to your equipment. Do it at your own risk.
We hope you enjoyed this article. All the earphones reviews, keyboards reviews, power tools reviews, music players reviews, DAC reviews, amplifiers reviews, smartwatch reviews, gadget reviews, tech reviews, dashcam reviews, earbuds reviews, headsets reviews, in-ear monitors reviews (iem), in-ear headphones reviews are made as objective and thorough as possible to provide our readers a way to choose the best earphones, earbuds, iem, in-ear monitors, headsets and in-ear headphones. By providing exhaustive information we allow our readers to even fine-tune their choices to select among the best budget earphones, best earphones for sports, best basshead earphones, best fun sounding earphones, most balanced earphones, least fatiguing earphones, most comfortable earphones, best looking earphones or even for the best cheap earphones to buy.
Our resources offer: In-Depth Earphones Reviews, Earphones Scores Compared, an Earphones Size Comparison Tool, a sound frequency cheat-sheet, an Earphones Amplification Comparison Table, a brief audio glossary with the most frequent audio terms and audio definitions, and our Earphones Top Charts (covering the Top 10 Basshead Earphones, Best Bang for Buck Earphones, Top Sports Earphones, Best KZ earphones, Best bang for buck KZ earphones, Best basshead KZ earphones, Best KZ earphones for bass, Best KZ earphones for gaming, Best KZ earphones for sleeping, Best KZ earphones for working out, Best KZ earphones under $20, Best KZ earphones under $50, Best smallest KZ earphones, Top Balanced Earphones, Top Fun Sound Earphones, top smooth sounding earphones), Best Xiaomi Headphones, Best Xiaomi Earphones for Bass, Best Xiaomi Headphones under $50, Best Xiaomi Headphones under $20, The Best Xiaomi Wireless Headphones, Best Bang for Buck Xiaomi Headphones, Best 11.11 Deals and Coupons – Aliexpress – – , Black Friday Coupons and Deals, Aliexpress Anniversary Sale Coupons and Deals, Cyber Monday Coupons and Discounts, Black Friday Coupons Aliexpress, , , Amazon Coupons Discounts Deals Promo Codes Sales, ALIEXPRESS Coupons and Promo Codes – Exclusive Discounts