---
HARMAN KARDON NC
| Over-Ear | 40 mm Driver | Active Noise Cancelling |
---

---
? HARMAN KARDON NC, a premium headphone from one of the most iconic audio brands – the model's precise name is harman/kardon NC.
The HARMAN KARDON NC features 40 mm dynamic drivers, an over-ear, closed-back design, active noise cancelling technology and a bass tube that works as a tuned bass port to increment bass performance.
This model is the only full-sized, circumaural headphone that the brand has ever released and were the flagship headphone in their catalog (at the moment of their release)
The Harman Kardon NC presents an all metal headband structure, hinges and cups frame construction with leather pads and leather headband.
The cups of the HARMAN KARDON NC are rectangular and large with sufficient depth and space as to be considered, clearly, an over-ear headphone.
HARMAN KARDON is part of the HARMAN group, to be more precise the correct way of writing the name of this group's division is harman/kardon (written with the"/") but during this review you will find us referring to it as HARMAN KARDON (all caps), Harman Kardon or harman/kardon and we will be always be referring to the same brand.
The HARMAN group include some heavy-weight brands such as: AKG
(headphones and microphones), JBL
(headphones and speakers), Infinity
(car and marine audio), Lexicon
(amplifier and audio processors), Mark Levinson
(high-end amps, preamps and players), Crown Audio
(professional amplifiers), Revel
(home and car speakers) and harman/kardon
(premium headphones, home audio and speakers).
Probably most consumers and audio enthusiasts already know AKG and JBL as all-time headphone brands but HARMAN has and still is offering headphones under the harman/kardon brand division. Among the headphones released under the harman/kardon brand include the:
The HARMAN KARDON NC uses a single-sided, detachable cable with a 2.5mm connector on one end and a 3.5mm on the audio input end, this cable is compatible with Android and Apple devices but their inline remote/mic offers compatibility with Apple devices (volume buttons)
The brand informs an estimate of 40 hours of use with their active noise cancelling turned on – on a single charge.
You can buy the HARMAN KARDON NC
in black/silver color.
FIND ALL: Headphones Scores Compared
MORE: Headphones Reviews
SEE ALSO: Headphones Technical Specifications
---
HARMAN KARDON NC Review
Tests & Scores
AF
Advanced Features
The Harman Kardon NC include advanced features such as:
Proprietary Active Noise Cancellation Technology

: HARMAN adapted in the harman/kardon NC their active noise cancelling technology developed for luxury cars

Passive playback mode

: the headphone can be used even when the battery is empty (with ANC turned off) – some active noise cancelling headphones will not work once the battery is depleted.

Replaceable metal/leather headband

: a normal and a large metal headband are included and can replaced according to each listener's head size

Detachable earpads with magnetic system

: this kind of detaching system is similar and also found on headphones such as the Marshall Monitor and the Bowers & Wilkins P headphones line such as the Bowers & Wilkins PX, Bowers & Wilkins P9, Bowers & Wilkins P7 (P7 wired and P7 wireless models), etc.
---
OC
Operation & Control
The remote of the HARMAN KARDON NC allows you to do the following (advanced functions only compatible with Apple devices):
Middle Button:
A single press

: Play, Pause music

2 taps

: Skip to next song

3 taps

: Previous song
Volume UP Button:
A single press

: Volume up by 1 level
Volume Down Button:
A single press

: Volume down by 1 level
Call Commands:
A single press

: Answer/Reject calls
ANC switch:
Active Noise Cancelling can be turned on or off by simply moving the dedicated switched placed on the bottom of the left earcup's edge
LED Status Light: A very small LED light is placed on the bottom edge of the left earcup, this light can be checked to see the status of the headphone.
The LED light informs:
Red light

: Charging (you cannot use the headphones while charging them)

LED off (while connected to a charger)

: Charge complete

LED off (with ANC turned on and not connected to a charger)

: Empty battery

White fixed light

: Active Noise Cancelling On

White light flashing slowly

: Battery low
Charging: To charge the HARMAN KARDON NC you need to connect the included charging cable to the 2.5mm port on the left earpiece and the other end on a USB charger (same type of charging cable connection as the JBL Synchros S700
) – the brand recommends a 5V 0.5A charger.
A full charge takes, approximately, 2 hours – which should offer 40 hours of music listening an active noise cancelling.
---
W
Weight
HARMAN KARDON NC weight in Ounces and HARMAN KARDON NC weight in grams.
MORE:  Headphones Weight Comparison
SEE ALSO: Earphones Size Comparison
---
A
Accessories & Packaging
The HARMAN KARDON NC unboxing results in 2 metal headbands (one large, one small/standard), a flight adapter, a 2.5mm to 3.5mm audio cable, a 2.5mm to USB charging cable and a soft carrying case. Everything comes packed inside a well-protected large cardboard packaging.

9/10
---
B
Bass & Sub Bass
ANC Off
The HARMAN KARDON NC has a balanced bass with sufficient mid-bass and sub-bass to cover mostly any genre.
Their lower end is non-invasive, non-boomy, not boosted bass with nice controlled but well-bodied bass that provides energy and warmth without getting out of control.
If you are an EDM and bass-intense music listener you should look elsewhere for other headphones with a bassy profile or with richer bass like the V-MODA Crossfade M-100
, Sony MDR-1A, Meze 99 Classics, NAD VISO HP50
, Sennheiser HD598CS, Bowers & Wilkins P5 Wireless
, Beats Solo2, Kingston HyperX Cloud II (all the aforementioned are simply bassier headphones than the harman/kardon NC but do not represent the bassiest headphones on the market)
Applying an EQ there is an extreme increment of sub-bass depth but not a lot of enhancement of their mid-bass punch intensity.
A higher score in this category does not necessary mean a stronger bass response. In the case of the harman/kardon NC, their 8.75/10 score is obtained for their balanced, well-resolved and pleasant bass not at all for strength.

8.75/10
ANC On
Using the harman/kardon NC in Active Noise Cancelling mode, their bass gets very punchy and highly-noticeably deeper with a more energetic and powerful bass response that will now cover absolutely any bass-hungry track with no issues but their balanced and clean bass gets a bit more out-of control with this new tuning.

8/10
MORE: Earphones & Headphones Amplification Power Comparison
MORE: Best Basshead Earphones
SEE ALSO: Best Fun Sounding Earphones Chart
---
M
Mids & Vocals
ANC Off
The Harman Kardon NC mids have clear lower vocals with very mild mid-bass bleed. Lower vocals do not sound distant but have a non-aggressive tuning.
Higher mids are sufficiently crisp and clear but not forward nor ever harsh.
Overall their mids offer a pleasant, smooth sound with good warmth, non-harsh peaks, sufficiently crisp/clear and with a bit of a relaxed-styled lower vocals – a great daily companion.
With an EQ lower vocals can be cleared up and taken into a more alive sound, mid-bass bleed is fully erased and higher mids get clearer and crispier without any harsh peaks nor boxy or tinny sound.

8.75/10
ANC On
While ANC is turned on, there is a general empowering of bass which also makes mids warmer but somewhat more congested due to a stronger mid-bass bleed perception.

8/10
---
H
Highs & Treble
ANC Off
The HARMAN KARDON NC highs have sufficient brightness and resolve a good amount of detail. Their highs are not fatiguing and do not present piercing peaks at all but some sibilance can show up.
It is fair to note that these are not a highs-forward sounding headphone and will not provide as much brightness as, for example, the Beyerdynamic DT 770 PRO
.
Using an EQ, their highs become very bright and detailed with a much more open sound, yet without showing piercing highs – sibilance will become stronger.

8.25/10
ANC On
The stronger bass that shows up once their ANC is turned on, also gets somewhat out of control and affects highs making them more congested and darker.
There is a noticeable difference but not a horrible deterioration.

7.75/10
---
SL
Sound Leak
The sound leaking out of the harman/kardon NC is lower than on most average over-ear headphones and will not cause any disturbance on normal situations.
Yet, if you are planning to crank up the volume all the way up and use them in libraries, they might not be the best adapted for this.

8/10
MORE: Best Headphones for Libraries Chart
SEE ALSO: Best Earphones for Bed
---
SI
Sound Isolation
The HARMAN KARDON NC offer active noise cancelling technology. Still, before activating it, the passive sound isolation provided by the HARMAN KARDON NC is very strong and will achieve a nearly-absolute isolation without needing to crank up the volume.
We tested and measured the active noise cancelling performance of the harman/kardon NC, resulting in a noticeable and efficient degree of dB reduction, averaging in -15dB and having nearly no ANC hiss at all.

10/10
RELATED TO THIS: Active Noise Cancelling Headphones Reviews
---
C
Comfort
The HARMAN KARDON NC have large earcups and leather pads with good depth and PORON® foam, the quality materials combined with the design and form factor ensure a comfortable fit.
Moreover, the leather self-adjusting headband offers a soft support to avoid upper-head pain and the tilting earcups provide better placement for any head's shape and dimension. Additionally, the cups can rotate nearly 360 degrees and can lay fully flat for easier transport.
The hefty metal headband's structure results in a super robust construction but also a firm clamping force that larger head-sized people could find a bit too strong after long listening sessions.

9/10
RELATED: Best Earphones for Daily Commute
MORE: Most Comfortable In-Ear Headphones
---
EQ
Response to Equalization
The response to EQ of the harman/kardon NC was highly efficient, allowing their sound to be fine-tuned and cleaned up according to each listener's preference.

9/10
MORE: Editor's Picks Earphones Chart
MORE: Best Bang for the Buck Earphones
---
---
SF
Size & Fit
HARMAN KARDON NC size and HARMAN KARDON NC fit.
---
Follow us:
Get the latest reviews on your favorite social network
---

Scores
HARMAN KARDON NC Scores
Design -

10/10

Bass -

8.75/10

Mids -

8.75/10

Highs -

8.25/10

Sound Leak -

8/10

Sound Isolation -

10/10

Comfort -

9/10

Response to EQ -

9/10

Value for Money -

9.75/10

Additional Score for Construction & Quality Materials -

10/10
Summary


AWARDS
Pros
✅ Smooth and pleasant sound
✅ Balanced and clean bass
✅ Clear but not harsh higher mids
✅ Non-congested lower mids and male vocals, yet warm
✅ Extra robust build
✅ Sufficient brightness and detail
✅ Classy and elegant design
✅ Detachable single-sided cable
✅ Premium materials (leather, sanded metal)
✅ Active Noise Cancelling
✅ Replaceable earpads with easy magnetic system
✅ Lays fully flat
✅ Self-adjusting headband
✅ Easy to drive with any device, even with smartphones
✅ Battery lasts up to 40 hours
✅ Can still be used with a depleted battery
✅ Does not need an external amp
Cons
❌ Clamping force is strong and could be an issue for people with bigger than average heads
❌ Model no longer being manufactured, then is difficult to find available
❌ Cannot be used while charging
Conclusion
The HARMAN KARDON NC are refined, premium headphones with high-quality construction materials and solid build that offer an, overall, very pleasant and relaxed sound with a balanced sound signature but that does not fall into congested mids nor dark highs.
Bassheads and bassy headphones lovers alert: the HARMAN KARDON NC will not be the best choice for you.
FIND ALL OUR: Earphones Reviews / Headphones Reviews
MORE: Best Earphones Charts
---
Buy it from

:
---
HARMAN KARDON NC Frequency Response Curve
2nd Sample
RECOMMENDED FOR YOU: Headphones Frequency Response Curves
SEE ALSO: KZ Headphones Frequency Response Curves
---
HARMAN KARDON NC Technical Specifications
| | |
| --- | --- |
| Type | Dynamic |
| Driver Unit | 40mm |
| Sensitivity | Unknown |
| Power Capacity | Unknown |
| Impedance | Unknown |
| Frequency Response | 16-20,000Hz |
| Diaphragm | Unknown |
| Magnet | Unknown |
| Cord | Single sided |
| Cord Length | 1.4m |
| Plug | Stereo mini plug |
| Weight | Approx. 300g |
| Supplied Accessories | Soft case; 2x headbands; Audio cable; charging cable; flight adapter |
MORE: Single Dynamic Driver Headphones Reviews
MORE: Amazon Coupons & Deals
MORE:  Gearbest Coupons – Discounts – Deals – Promo Codes – Sales Deals
SEE ALSO: Banggood Coupons – Discounts – Deals – Promo Codes – Sales Deals
SEE ALSO: Aliexpress Coupons – Discounts – Deals – Promo Codes – Sales Deals
---
---
Photos
HARMAN KARDON NC Photos
DISCLAIMER
We highly discourage anyone from trying to apply our testings to your own earphones, the risk of damaging or permanently breaking your iems is absolutely probable to happen. With our standardized equalization and amplification tests we push the limits of the earphones to the extreme. If anyway you decide to do so, we cannot be held responsible of the damage done to your equipment. Do it at your own risk.
---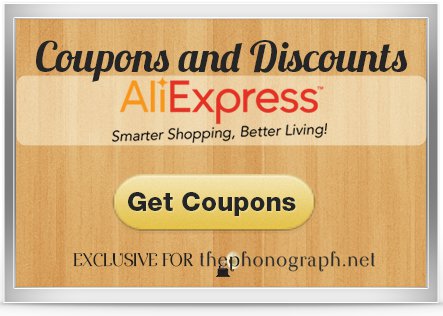 ---
RECOMMENDED
---
Found the Information Useful?
---
We hope you enjoyed this article. All the earphones reviews, earbuds reviews, headsets reviews, in-ear monitors reviews (iem), in-ear headphones reviews are made as objective and thorough as possible to provide our readers a way to choose the best earphones, earbuds, iem, in-ear monitors, headsets and in-ear headphones. By providing exhaustive information we allow our readers to even fine-tune their choices to select among the best budget earphones, best earphones for sports, best basshead earphones, best fun sounding earphones, most balanced earphones, least fatiguing earphones, most comfortable earphones, best looking earphones or even for the best cheap earphones to buy. Our resources offer: In-Depth Earphones Reviews, Earphones Scores Compared, an Earphones Size Comparison Tool, a sound frequency cheat-sheet, an Earphones Amplification Comparison Table, a brief audio glossary with the most frequent audio terms and audio definitions, and our Earphones Top Charts (covering the Top 10 Basshead Earphones, Best Bang for Buck Earphones, Top Sports Earphones, Best KZ earphones, Best bang for buck KZ earphones, Best basshead KZ earphones, Best KZ earphones for bass, Best KZ earphones for gaming, Best KZ earphones for sleeping, Best KZ earphones for working out, Best KZ earphones under $20, Best KZ earphones under $50, Best smallest KZ earphones, Top Balanced Earphones, Top Fun Sound Earphones, top smooth sounding earphones), Best Xiaomi Headphones, Best Xiaomi Earphones for Bass, Best Xiaomi Headphones under $50, Best Xiaomi Headphones under $20, The Best Xiaomi Wireless Headphones, Best Bang for Buck Xiaomi Headphones, Best 11.11 Deals and Coupons – Aliexpress – Gearbest – Banggood, Black Friday Coupons and Deals, Aliexpress Anniversary Sale Coupons and Deals, Cyber Monday Coupons and Discounts, Black Friday Coupons Aliexpress, Gearbest, Banggood, Amazon Coupons Discounts Deals Promo Codes Sales, ALIEXPRESS Coupons and Promo Codes – Exclusive Discounts