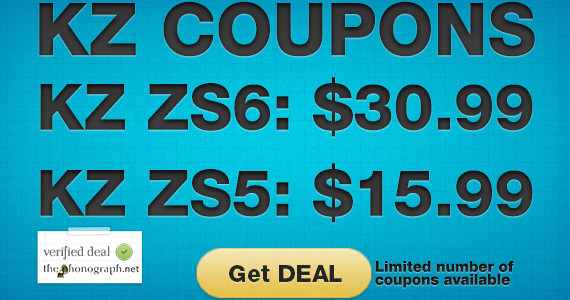 Objective: Provide a measurable subjective comparison of the maximum amplification power that each earphone can handle before distorting or get completely damaged.
Consider that the maximum amplification power handling capability does not translate into higher bass performance, bass impact or basshead rumbling. If you read each corresponding review you might find out that an earphone handling less power can deliver a stronger bass response or vice-versa. Having said so, we highly recommend that you read our full reviews to better understand how each earphone performed while handling their corresponding amplification power.

---
How-to read and understand the table below:
"Maximum Amplification Power": Specifies how much power each earphone was capable of handling, coming from a Fiio E12 portable amplifier.
"Basshead Impact and/or Rumble": Denotes if after our extreme bass tests the earphone was able to generate at least a medium level of bass rumble and/or impact (we set the KZ ATE basshead level as the reference to the least acceptable level, anything equal or above it is classified as "Yes" in this table category) 

Note

: A "Yes" with an * next to it means that the earphone requires extra special conditions, modifications or treatments to provide rumble and/or impact (you will need to read the corresponding review to understand which specific treatment is needed for each earphone).
Amplifier model and Configuration: Fiio E12 Mont Blanc, set to high gain and bass boost switched ON.
Equalization: Custom Basshead type.
---
---


Worldwide at:


---
You can sort the table by pressing the arrows next to each category name or you can use the search box to search for a specific model on the table.
Clicking on any model name will open its corresponding review.
---
DISCLAIMER
We highly discourage anyone from trying to apply our testings to your own earphones, the risk of damaging or permanently breaking your iems is absolutely probable to happen.
With our standardized equalization and amplification tests we push the limits of the earphones to the extreme. If anyway you decide to do so, we cannot be held responsible of the damage done to your equipment. Do it at your own risk.
Model
Maximum Amplification Power
Basshead Impact and/or Rumble

BUY FROM

Model
Maximum Amplification Power
Basshead Impact and/or Rumble

BUY FROM

1MORE Piston Classic In-Ear Headphones
69%
No
AILIHEN
M10
52%
No
Aima AM-889
49%
No
ASUS ZenFone 2
45%
No
Aukey EP-C3
50%
Yes
Awei S980Hi
40%
No
BASEUS Lark EL-01
47%
Yes
Beats Powerbeats 2
50%
Yes
BlitzWolf BW-ES1
67%
Yes
BYZ SE378
70%
No
Doboly Q18
51%
Yes
Doboly S16
47%
No
DZAT DF-10
47%
Yes
DZAT DT-05
40%
No
EINSEAR T2
46%
No
Elecom EHP-CA3580
55%
Yes
Elephone E1
40%
No
Feitun BT-003
45%
No
Fidue A31s
50%
Yes
FISCHER AUDIO Dream Catcher
30%
No
GeekRover iEPW020/iEPW021
45%
Yes
GeekRover iEPW060
57%
Yes
GeekRover iEPW090
47%
Yes
Hoco M3
48%
No
House of Marley Little Bird
47%
No
House of Marley Smile Jamaica
51%
No
Inpher FUQING B-2
37%
No
ipipoo iP-B30i
46%
No
IVERY IS-32
49%
No
Jaybird Freedom Wireless Bluetooth Headphones Review
0%
No
JBL C100SI
50%
Yes
JBL T110
45%
Yes
JBMMJ MJ007
48%
No
JBMMJ MJ8500
48%
No
JBMMJ MJ8600
48%
Yes
Joyroom JR-E102
37%
No
Joyroom JR-E103
48%
No
JVC Gumy Plus HA-FX5
49%
No
JVC HA-FX1X
45%
Yes
JVC HA-FX102/FR202
50%
No
KANEN iP-808
45%
No
Kubite T-003M
50%
No
KZ ATE
45%
Yes
KZ ATES
45%
Yes
KZ ATR
45%
No
KZ ED4
46%
No
KZ ED7
40%
No
KZ ED9
43%
No
KZ ED12
50%
Yes
KZ EDR2
46%
No
KZ ES3
37%
No
KZ HD9
45%
Yes
KZ HDS3
40%
No
KZ ZS1
48%
Yes
KZ ZS2
48%
Yes
KZ ZS3
45%
No
KZ ZS5
40%
No
KZ ZSE
42%
Yes
KZ ZST
50%
Yes
KZ ZST PRO / KZ ZST Colorful
42%
Yes
Langsdom JM21
48%
Yes
Lapas RX400
37%
No
Letv Reverse
55%
Yes*
MACAW RT-10
50%
No
MEMT X5
45%
Yes
Monoprice 8320
65%
Yes
MOXPAD X6
47%
No
Panasonic ErgoFit Plus RP-HJE190
39%
No
Panasonic ErgoFit RP-TCM125
47%
No
Panasonic RP-HJE120 ErgoFit
40%
No
Philips SHE3580 / SHE3581
37%
No
Pioneer SE-CX8
55%
Yes
Pioneer SE-CX9
55%
Yes
Plextone X34M
46%
No
Plextone X41M
73%
Yes
Plextone X46M
37%
No
Plextone X50M
72%
Yes
Puma Bulldogs
60%
Yes
Puro IPHF2
40%
No
QCY QY8
0%
Yes*
QKZ W1 Pro / Fonge W1 Pro
51%
No
Remax RM-565i
45%
No
REMAX RM-S1 PRO
45%
No
Rock Zircon
42%
Yes
Samsung Galaxy Note 4 IEM
50%
No
Samsung S4 Mini IEM
70%
Yes
Seahf EG009
41%
Yes
Senfer 4in1
52%
Yes
Senfer UE
40%
Yes
Sennheiser CX200
51%
No
Skullcandy INK'D 2.0
40%
Yes
Somic MH403
50%
No
Somic V4
35%
No
Songful F2
5%
No
Songful F6 / Mosunx F6C
28%
No
Songful T3
42%
No
Songful S1
50%
No
Sony MDR-EX15LP / EX15AP
50%
No
Sony MDR-EX7550 / EX800ST
55%
Yes*
Sony MDR-XB50AP
65%
Yes
Sony MH1 LiveSound
45%`
No
SOUL K-POP
47%
No
Sound Intone E6
45%
Yes
Sunlux SU-028
62%
No
Superlux HD381
52%
No
Takstar INGPING H60
43%
No
Tennmak Porcelain
47%
No
Tiger Mini
52%
No
Tiger Zipper
37%
No
UiiSii C200
48%
No
UiiSii GT800
51%
Yes
UiiSii Hi-705
42%
No
UiiSii HM7
51%
Yes
URBANEARS Kransen
49%
No
URBANFUN HiFi
48%
No
VE Monk+
50%
No
VIVO XE800
40%
No
VJJB K1s
47%
Yes
Vots DQ100
30%
No
Vots J1
53%
No
Vots QT100
68%
Yes
Xiaomi Mi Piston Basic Edition
55%
No
Xiaomi Mi Piston Fresh Edition
50%
Yes
Xiaomi Mi Pro HD / Mi In-Ear Headphones Pro HD
47%
No
Xiaomi Mi Quantie Pro Hybrid / Mi In-Ear Headphones Pro
65%
Yes
Xiaomi Mi Sports Bluetooth Headphones
0%
No
XKDUN CK-660
51%
Yes
ZX-HD221
57%
No
---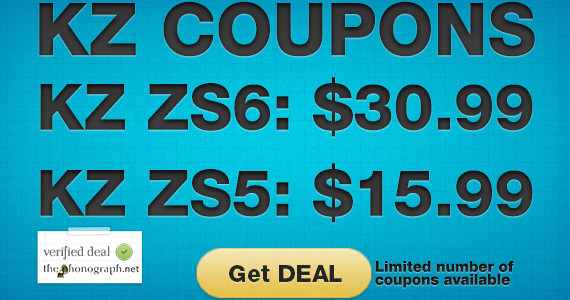 Follow us:
Get the latest reviews on your news feed
---
RECOMMENDED

We hope you enjoyed this article. All the earphones reviews, earbuds reviews, headsets reviews, in-ear monitors reviews (iem), in-ear headphones reviews are made as objective and thorough as possible to provide our readers a way to choose the best earphones, earbuds, iem, in-ear monitors, headsets and in-ear headphones. By providing exhaustive information we allow our readers to even fine-tune their choices to select among the best budget earphones, best earphones for sports, best basshead earphones, best fun sounding earphones, most balanced earphones, least fatiguing earphones, most comfortable earphones, best looking earphones or even for the best cheap earphones to buy. Our resources offer: In-Depth Earphones Reviews, Earphones Scores Compared, an Earphones Size Comparison Tool, a sound frequency cheat-sheet, an Earphones Amplification Comparison Table, a brief audio glossary with the most frequent audio terms and audio definitions, and our Earphones Top Charts (covering the Top 10 Basshead Earphones, Best Bang for Buck Earphones, Top Sports Earphones, Top Balanced Earphones, Top Fun Sound Earphones, top smooth sounding earphones)
Amazon Associates Disclosure We are a participant in the Amazon Services LLC Associates Program, an affiliate advertising program designed to provide a means for us to earn fees by linking to Amazon.com and affiliated sites.
Amazon and the Amazon logo are trademarks of Amazon.com, Inc. or its affiliates
Third Parties Disclosure All product names, company names and logos are trademarks™ or registered® trademarks of their respective holders. Apple®, iPod®, iPhone® and iPad® are registered trademarks of Apple Inc. Android™ is a trademark of Google Inc. Use of these marks and any other third-party trademarks are for identification purposes only and does not imply endorsement or affiliation.
Photographs Copyright
Photographs © 2016 - - Lucas Martin Rossi | Professional Photographer - All Rights Reserved.
All photographs published in this review/article are protected by copyright laws; the use, reuse, publication, modification and/or copy of them is strictly prohibited and legally penalized unless a written permission has been emitted by
Lucas Martin Rossi | Professional Photographer
.
This photographs copyright disclaimer does not apply to photographs appearing in Ads in this page. The copyright of the photos appearing in Ads belong to their respective holders, owner and/or author. ThePhonograph.net nor Lucas Martin Rossi | Professional Photographer hold any copyright rights of the photos in Ads in this page nor claims their property or authorship.