---
---
HYCHIKA Impact Wrench
| Power Tool |
---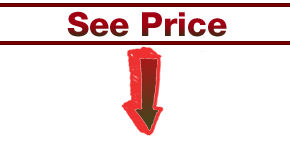 Hychika Impact Wrench, a mid-torque, affordable power tool from the brand.
The wrench is part of the vast catalogue of budget-friendly power tools from Hychika, offering well-spec'd products with crazy reasonable prices, while being backed up by a company with 20 years of experience.
Inside, this impact wrench from Hychika holds a 18V motor capable of delivering 350Nm of torque (roughly 3100 in/Lbs. or 260 ft./Lbs.) with a maximum speed of 2000rpm and reaching 3000IPM (impacts per minute)
This Hychika wrench can also be found named as Hychika IW350.
FIND ALL: Earphones Scores Compared
---
HYCHIKA Impact Wrench Review
Tests & Scores
A
Accessories & Packaging
The power tool comes bunded with:
1x 17mm socket adapter
1x 19mm socket adapter
1x 21mm socket adapter
1x 10mm mandrel adapter
1x rechargeable lithium-ion battery
1x battery charger
1x very nice high density hard case for transporting, storing and protection.
Besides this, the included charger is actually a fast charger that can provide a complete charge in just 60 minutes.


4.5/5

---
D
Design
This power tool has a classic impact wrench design with no crazy shape details nor form factor, respecting the well-proven design, usability and comfort of an impact wrench.
On the left bottom corner of the shaft, the unit includes a metal hook to hang it from your working trousers side pockets or belt while not using it.
The rechargeable battery pack comes with a dedicated button on the front of the case, to verify the remaining charge with a 3-LED light indicator.
A LED light is placed on the base of shaft to illuminate while operating with the tool, with a positioning aiming to the center of the shaft. This is the most typical light placement on power tools, yet some more innovative models started to implement a 3-LED placement around the base which does a better job illuminating the working spot while casting less shadows.


4/5
---
CB
Construction & Build
With a combination of metal, rubberized sections and well-made plastics, this Hychika power tool respects the quality standards of their mid and high-tier models – which is inline with similar series of many mainstream brands.
Overall, the unit feels rugged with a long-lasting sensation and a solid build that can hold up through time and normal working abuse.
Moreover, this impact wrench does not show any signs of wobbling sections, rattling parts nor cheap feeling pieces – except for a slight wobbling on the forward-reverse switch.


4.75/5
---
SF
Safety Features
An impact wrench is not classified as a particularly dangerous power tool like a chainsaw, reciprocating saw or grinder.
Nonetheless, the Hychika impact wrench provides many usability features that also make it a safe a unit to use, such as a variable speed trigger, dedicated screw/unscrew (forward/reverse) switch and a handle shaft with an anti-slippery finish.
Being an impact wrench, the nature of this kind of motors make it a safer handheld screw/unscrew power tool than a high-torque power drill, as the massive torque is not sent directly to the wrist of the user.


5/5
---
E
Ergonomics
The wrench has the right girth around the handle shaft as to fit both large and standard-sized hands.
As a result of this, the trigger button and forward/reverse switch can be easily reached at every given time.
In addition to this, the shaft´s rubberized finish and natural curving adapts to each finger and to the hands forms with no discomfort nor awkward handling feeling.
Moreover, the top section holding the motor balances quite well with the weight of the mid-sized 4Ah battery placed on the bottom of the device. Therefore, the wrench finds an excellent weight distribution avoiding stressing the user´s handling and fatigue while utilizing the power tools.


4.25/5
---
V
Versatility
The Hychika Impact Wrench is as versatile as most other impact wrenches. Despite not having dedicated power modes for different specific screw/unscrew tasks, its powerful motor makes it better adapted for more jobs than many other impact wrenches on the low-torque and mid-torque ranges.
Users new to the world of impact wrenches should not confuse this power tool with a power drill; both might look similar but are meant to cover different jobs.
Power drills are one of the most all-in-one power tools on the market with their wide coverage of tasks while an impact wrench is created as a tool specialized for high-torque screw/unscrew task – as its name suggests "Impact" "Wrench".
Most typical uses of impact wrenches are the loosening and tightening of wheel bolts, wheel studs, wheel lug nuts but can be used for any type of corresponding nuts, bolts, studs and even for any kind of screws (through an additional adapter) that require a high-torque to screw/unscrew it, like construction work, lag nuts and lag screws – therefore with the potential of also functioning as an impact driver.
A bundled 1/4 inch hex adapter for screw bits would had a been a neat addition to differentiate from the competition and make this tool even more versatile – though, to be fair, no reputable Impact Wrench on the market (or nearly none) comes bundled with this accessory.


4/5
---
M
Manageability
Being a full sized Impact Wrench, this Hychika model is nearer to the size and foot print of a power drill than to a Compact Impact Wrench.
The length of the tool sits within the standards of most full-sized (non-compact) impact wrenches.
As any full-sized power tool, this Hychika wrench will be perfectly adapted for a vast variety of jobs that require more power but, in comparison with compact variants, its larger size will limit the work on very tight spaces.
On the other hand, its battery powered, cordless design makes it extremely easy and cumbersome-free to use without having to be tethered to an annoying cord.
The Hychika Impact Wrench has no fixed cable nor power cable as this is a tool belonging to the cordless series of the brand.
As so, this model operates with rechargeable battery packs (included with the bundle) and does not need to be connected to a power outlet to be used.


4.25/5
---
P
Performance
The bundled power pack is a 18V 4000mAh high-capacity lithium battery to ensure both a long working runtime and a powerful electrical output to feed the hungry motor.
We proceeded to test out the performance of the unit by adjusting several industrial nuts with a torque gun with a range from 50% to 100% of the max-torque of the declared power.
While testing the torque´s capability, the Hychika impact wrench showed no issue on most of the ranged-adjusted bolts; as expected, on ranges nearer to the full declared torque, the unit needed more time and effort to get the job done but, in general, the wrench succeeded to complete the task.
Moreover, when our team tried removing large rusted nuts on some abandoned motors, the task was smooth like butter – a job that would had been a nightmare to be complete by a non-electric wrench and even with a power drill.
With lug nuts and changing wheel tires that have been torqued within the normal specifications, the impact wrench was able to both loosen and then retighten them without struggling; on heavily rusted or over-torqued lug nuts, this mid-torque wrench might start to show its limitation.
In addition to this, the unit was tested driving lag screws and lag bolts into lumber. With any standard and mid-sized lag screws and bolts up to 8 inches, the Hychika impact wrench screwed through the wood without feeling to be compromising its motor capabilities nor overheating; with long, thick 10 inch lag nuts the device did needed more effort, time and heating to conclude the job.

4.75/5
On the other hand, the brand has no high-tier power packs add-ons in their catalog, so users looking after 6Ah, 9Ah or even 12Ah batteries from Hychika will have to satiate their power needs with 4Ah.
For people concerned about sound levels, the Hychika impact wrench will fall within the average range of loudness of this kind of wrenches but with a different tone, pitch and bit louder output than lowered-powered wrenches and brushless wrenches.
---
Val
Value for Money
Hychika has been introducing to the market highly competitive power tools for reasonable prices; the Hychika IW350 Impact Wrench is yet another superb bang for buck product that can get the job done.
Moreover, this Hychika power tool comes in a bundle with accessories and a large 4Ah battery for a fraction of the price of similarly torque-spec´ed bare units of mainstream brands.

4.75/5
---
---
Follow us:
Get the latest reviews on your favorite social network
---

Scores
HYCHIKA Impact Wrench Scores
Accessories -

9/10

Design -

8/10

Cable -

10/10

Construction & Build -

9.25/10

Safety Features -

10/10

Ergonomics -

8.5/10

Versatility -

8/10

Manageability -

8.5/10

Performance -

9.5/10

Value for Money -

9.5/10
Summary
Pros
✅ Powerful
✅ Ergonomic
✅ Rugged
✅ Big battery included
✅ Bundled with accessories
✅ Nice case
✅ Superb value for money
Cons
❌ Standard LED placement
❌ Non brushless
CONCLUSION
The Hychika is an impact wrench that can be rated as a mid-torque unit that can vastly surpass the max-torque and power output of any other similarly priced impact wrench.
As a result of all the testing, the wrench proved to offer a phenomenal bang for buck with excellent overall price-performance and build, at a fraction of the price of impact wrenches with similar torque.
FIND ALL OUR: Earphones Reviews / In-Ear Headphones Reviews
MORE: Best Earphones Charts
---
Buy it from

:

---
---
---
---
---
---
---
---
---
HYCHIKA Impact Wrench Technical Specifications
| | |
| --- | --- |
| Type | Impact Wrench |
| Power | 350nM |
| Part Number | IW350 |
| Impact Frequency | 0-3000IPM |
| Rotation speed |  0-2000rpm |
| Battery | Yes |
| Maximum power | 350nM |
| Voltage | 18V |
| Current | 4A |
| | |
| Chuck size | 13mm |
| | |
YOU WILL ALSO LIKE: Amazon Coupons & Deals
MORE:  Gearbest Coupons – Discounts – Deals – Promo Codes – Sales Deals
SEE ALSO: Aliexpress Coupons – Discounts – Deals – Promo Codes – Sales Deals
MORE: Hybrid Earphones Reviews
MORE: Single Dynamic Driver Earphones Reviews
---
Photos
HYCHIKA Impact Wrench Photos
SELECTED FOR YOU: Aliexpress 11.11 Shopping Festival Coupons
RELATED TO THIS PAGE: Aliexpress Anniversary Sale Coupons and Deals
SEE ALSO: Black Friday Coupons and Deals – Black Friday Aliexpress, Gearbest, ALIEXPRESS
MORE: Cyber Monday Coupons and Discounts
---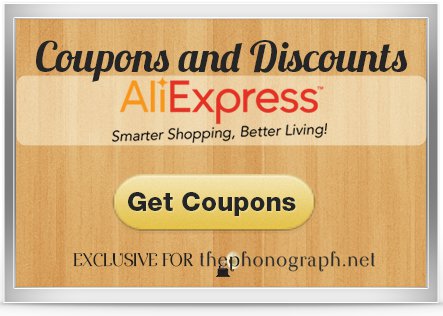 ---
RECOMMENDED
---
Found the Information Useful?
---
We hope you enjoyed this article. All the earphones reviews, earbuds reviews, headsets reviews, in-ear monitors reviews (iem), in-ear headphones reviews are made as objective and thorough as possible to provide our readers a way to choose the best earphones, earbuds, iem, in-ear monitors, headsets and in-ear headphones. By providing exhaustive information we allow our readers to even fine-tune their choices to select among the best budget earphones, best earphones for sports, best basshead earphones, best fun sounding earphones, most balanced earphones, least fatiguing earphones, most comfortable earphones, best looking earphones or even for the best cheap earphones to buy. Our resources offer: In-Depth Earphones Reviews, Earphones Scores Compared, an Earphones Size Comparison Tool, a sound frequency cheat-sheet, an Earphones Amplification Comparison Table, a brief audio glossary with the most frequent audio terms and audio definitions, and our Earphones Top Charts (covering the Top 10 Basshead Earphones, Best Bang for Buck Earphones, Top Sports Earphones, Best KZ earphones, Best bang for buck KZ earphones, Best basshead KZ earphones, Best KZ earphones for bass, Best KZ earphones for gaming, Best KZ earphones for sleeping, Best KZ earphones for working out, Best KZ earphones under $20, Best KZ earphones under $50, Best smallest KZ earphones, Top Balanced Earphones, Top Fun Sound Earphones, top smooth sounding earphones), Best Xiaomi Headphones, Best Xiaomi Earphones for Bass, Best Xiaomi Headphones under $50, Best Xiaomi Headphones under $20, The Best Xiaomi Wireless Headphones, Best Bang for Buck Xiaomi Headphones, Best 11.11 Deals and Coupons – Aliexpress – Gearbest – Banggood, Black Friday Coupons and Deals, Aliexpress Anniversary Sale Coupons and Deals, Cyber Monday Coupons and Discounts, Black Friday Coupons Aliexpress, Gearbest, Banggood, Amazon Coupons Discounts Deals Promo Codes Sales, ALIEXPRESS Coupons and Promo Codes – Exclusive Discounts