---
KZ ZSE
| 8 mm Driver | 6.8 mm Driver |
---



---
? The KZ ZSE are a double dynamic driver in-ear headphone from Knowledge Zenith which has been recently launched. The KZ ZSE belong to the newest earphones from KZ, along with the:
KZ ZS5 (Hybrid 4 driver earphone with 2 dynamic drivers and 2 balanced armatures)
KZ ES3 (Hybrid earphone with 1 dynamic driver and 1 balanced armature)
KZ ZST (Hybrid earphone with 1 dynamic driver and 1 balanced armature)
KZ ZST PRO Colorful (Hybrid earphone with 1 dynamic driver and 1 balanced armature)
KZ ZS3 (Single dynamic driver earphone)
Knowledge Zenith has also launched the KZ ZS6, their newest and latest model that looks like an updated version of the KZ ZS5, also with a 4 driver hybrid configuration but with metal housings and can already be bought at these links

KZ ZS6 2DD+2BA Hybrid In Ear Headphone HIFI DJ Monitor Running Sport Earphone Earplug Headset Earbud KZ ZS5 Pro.
KZ ZS6 Quad Driver 2 Balanced Armatures + 2 Dynamic Driver – Black
---
Ok, enough with the news updates and let's get back into the KZ ZSE review. The KZ ZSE holds inside their housings an 8mm dynamic driver and a 6.8mm dynamic driver, with this 2 DD configuration the earphones are capable of using each driver to reproduce different audio frequencies. The 6.8mm DD will take care of higher audio frequencies while the larger 8mm driver will handle the lower end range (for example, mid-bass and sub-bass). The housings of the KZ ZSE are mainly made of plastic with the addition of a metal grid that goes along the outer section which adds an aesthetic detail and could suggest an open back design. The construction quality of the KZ ZSE is robust with plastics somewhat similar to the KZ ZST and KZ ZST PRO. The housings are transparent and allow you to easily see the inner guts of the in-ear headphone. The cables are rounded and substantially rubberized like most of KZ Earphones but have a more reddish coloration than the copperish classic KZ cables. There is an inline microphone and 1-button control which allows you to play/pause music, skip songs and answer/reject calls. The KZ ZSE with their 2x dynamic driver configuration, non-detachable cables and design looks to us like a follow up model of the KZ ZS1 and KZ ZS2 line even more than the KZ ZS3 was, as the KZ ZS3 added the feature of detachable cables but abandoned the 2x dynamic drivers and opted for a single dynamic driver configuration. You can buy the KZ ZSE
with or without the inline mic/control; the mic-less option will save you up a bit of cash.
MORE: KZ ZS5 Review
SEE ALSO: KZ ZST PRO Review
FIND ALL: KZ Earphones Reviews
MORE: In-Ear Headphones Reviews
---
KZ ZSE - Review
Tests & Scores
W
Weight
MORE: In-Ear Headphones Weight Comparison
SEE ALSO: Earphones Size Comparison
---
---
A
Accessories & Packaging
The KZ ZSE shares the exact same packaging of the latest KZ ZST, KZ ZST PRO, KZ ZS3, KZ ED12, KZ ATR, which is a very small box with a transparent plastic front. Regarding accessories, you will get 3 pairs of eartips.

6/10
---
---

---
---
---
B
Bass & Sub Bass
The bass of the KZ ZSE is very punchy and deep right out of the box with fun and rich mid-bass and sub-bass that can cover any type of bass demanding genre without any struggle. It is worthy noting that their mid-bass is boosted and can become strongly boomy and shows a strong mid-bass bleed onto lower mid frequencies and vocals. Using an EQ, mid-bass got strongly enhanced and sub-bass got insanely deep. Putting the KZ ZSE through our standardized extreme bass tests with a Fiio E12 Mont Blanc Amplifier
set to high gain and with it's bass boost turned on (using a custom basshead EQ too), they were able to handle up to 42% of the Fiio's maximum power. The results of this test was an exponential increase of their punch and depth reaching a strong basshead rumble and impact way above the KZ ATE and almost knocking to the door entrance door of the Top Basshead In-Ear Headphones Chart.

8.5/10
MORE: Earphones Amplification Power Comparison
MORE: Best Basshead Earphones
SEE ALSO: Best Fun Sounding Earphones Chart
---
M
Mids & Vocals
Mids of the KZ ZSE
are very warm and exhibit a strong mid-bass bleed onto lower mids and lower vocals making them somewhat congested and distant. Higher mids are noticeably rolled off and do not show any hint of harshness. Vocals (from lower up to higher frequencies of vocals) might lack some energy for most listeners looking for clear sound. People that prefer mids that are warm, harsh-free and do not care about their less detailed performance could find them fit to their liking. With an EQ, higher mids can reach harsh peaks. Lower mids clear up significantly with a less distant and congested sound and an important reduction of mid-bass bleed while remaining free of tinny or boxy sound; still their lower and middle mids will not be the clearest your money can buy.

6.5/10
---
H
Highs & Treble
The highs of the KZ ZSE are recessed, resulting in a dark sounding style and exhibit almost no detail. There are no piercing highs and sibilance is neither a problem with these earphones. Treble sensitive people will like the absence of piercing highs and sibilance of the KZ ZSE. Applying an EQ, there is an important addition of brightness and added detail but still they have an overall dark sound signature. Sibilance arises a bit and may show up with sibilant-prone songs but does not reach an unbearable level. Regarding fatiguing highs, even after an EQ they do not become piercing.

6.5/10
---
---
SL
Sound Leak
The metal grid on the rear section of the housings of the KZ ZSE suggested an open-back design, despite being something that we have seen before on other KZ earphones (KZ ED9, KZ ED7, KZ EDR2, KZ ED4) that then resulted to be just an aesthetic detail and not a true open-back, this time the KZ ZSE clearly implemented an open-back design. The sound that leaks out of the rear section is noticeable and even if you place them reversed (metal grids on you ears and nozzles pointing out of your ears) you will hear with almost the same clarity and definition the audio coming out from them.

6.5/10
---
SI
Sound Isolation
Noise isolation is very good, surrounding noises will get highly attenuated while wearing the KZ ZSE even while using a low or moderate volume.

8.5/10
---
C
Comfort
The pill-like form factor of the KZ ZSE
gives them a very easy to handle ergonomics and outstanding fit and comfort. The fit is secure and tight while remaining absolutely free of discomfort. Moreover, they fit almost flush with the ears making them perfectly usable for under-the-helmet usage or at bed.

9.5/10
MORE: Best In-Ear Headphones for Helmets
SEE ALSO: Best Earphones for Bed
FIND ALL: Earphones Scores Compared
---
EQ
Response to Equalization
The response to custom equalization was great on the lowest audio frequencies (mid-bass and sub-bass) resulting in a strong increment of punch and a crazy enhancement of depth. Mids and vocals were able to clear up noticeably and reduce their strong mid-bass bleed without falling into boxiness. Highs gained some brightness and detail but some slight sibilance showed up.

7.75/10
MORE: Editor's Picks Earphones Chart
MORE: Best Bang for the Buck Earphones
---
Follow us: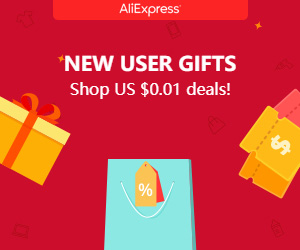 Get the latest reviews on your favorite social network
---
BUY IT AT: 


---
---

Scores
Accessories -

6/10

Design -

9.5/10

Bass -

8.5/10

Mids -

6.5/10

Highs -

6.5/10

Sound Leak -

6.5/10

Sound Isolation -

8.5/10

Comfort -

9.5/10

Response to EQ -

7.75/10

Value for Money -

9/10
Summary

AWARDS
Pros
✅ Fun and energetic bass with strong punch and deep sub-bass

✅ Non fatiguing nor harsh mids and highs

✅ Nice looking design

✅ Very comfortable, strong and almost flush fit

✅ Efficient sound isolation

✅ Very affordable
Cons
❌ Accessories provided are basic

❌ Mid and highs suffer from recession and may not provide enough performance for more demanding listeners
Conclusion
The KZ ZSE are incredibly cheap earphones, even more for a double dynamic driver IEM, their looks also make them seem much pricier than what you have to spend to own them. Regarding sound quality they might not win contests in the middle and higher frequencies but they will suffice normal listeners that welcome warm and harsh-free sound. Moreover, bass lover could find a great companion with the KZ ZSE's mid-bass and sub-bass right out of the box, even more experienced listeners that will like to EQ or EQ+Amplify will find a worthy basshead in-ear headphone at a super budget friendly price that was almost able to classify into our Best Basshead In-Ear Headphones Chart.
The KZ ZSE can be recommended to bass lovers, people that enjoy very warm and non fatiguing sound, that love energetic and fun listening sessions and anybody who prioritizes strong, energetic and fun bass over mids, vocals and highs.
FIND ALL OUR: Earphones Reviews / In-Ear Headphones Reviews
MORE: Best Earphones Charts
---
Buy it at

:


---
KZ ZSE Frequency Response
---
KZ ZSE
| | |
| --- | --- |
| Type | Double Dynamic Driver |
| Driver Unit | 8mm + 6.8mm DD |
| Sensitivity | 120dB/mW |
| Power Capacity | 15mW |
| Impedance | 16 ohms |
| Frequency Response | 20-45,000Hz |
| Diaphragm | Unknown |
| Magnet | Unknown |
| Cord | Y-type, round cord |
| Cord Length | 1.2m |
| Plug | Stereo mini plug |
| Weight | – |
| Supplied Accessories | 2x Earphone tips |
MORE: Double Dynamic Driver Earphones Reviews
---
Photos
DISCLAIMER
We highly discourage anyone from trying to apply our testings to your own earphones, the risk of damaging or permanently breaking your iems is absolutely probable to happen. With our standardized equalization and amplification tests we push the limits of the earphones to the extreme. If anyway you decide to do so, we cannot be held responsible of the damage done to your equipment. Do it at your own risk.
We hope you enjoyed this article. All the earphones reviews, keyboards reviews, power tools reviews, music players reviews, DAC reviews, amplifiers reviews, smartwatch reviews, gadget reviews, tech reviews, dashcam reviews, earbuds reviews, headsets reviews, in-ear monitors reviews (iem), in-ear headphones reviews are made as objective and thorough as possible to provide our readers a way to choose the best earphones, earbuds, iem, in-ear monitors, headsets and in-ear headphones. By providing exhaustive information we allow our readers to even fine-tune their choices to select among the best budget earphones, best earphones for sports, best basshead earphones, best fun sounding earphones, most balanced earphones, least fatiguing earphones, most comfortable earphones, best looking earphones or even for the best cheap earphones to buy.
Our resources offer: In-Depth Earphones Reviews, Earphones Scores Compared, an Earphones Size Comparison Tool, a sound frequency cheat-sheet, an Earphones Amplification Comparison Table, a brief audio glossary with the most frequent audio terms and audio definitions, and our Earphones Top Charts (covering the Top 10 Basshead Earphones, Best Bang for Buck Earphones, Top Sports Earphones, Best KZ earphones, Best bang for buck KZ earphones, Best basshead KZ earphones, Best KZ earphones for bass, Best KZ earphones for gaming, Best KZ earphones for sleeping, Best KZ earphones for working out, Best KZ earphones under $20, Best KZ earphones under $50, Best smallest KZ earphones, Top Balanced Earphones, Top Fun Sound Earphones, top smooth sounding earphones), Best Xiaomi Headphones, Best Xiaomi Earphones for Bass, Best Xiaomi Headphones under $50, Best Xiaomi Headphones under $20, The Best Xiaomi Wireless Headphones, Best Bang for Buck Xiaomi Headphones, Best 11.11 Deals and Coupons – Aliexpress – – , Black Friday Coupons and Deals, Aliexpress Anniversary Sale Coupons and Deals, Cyber Monday Coupons and Discounts, Black Friday Coupons Aliexpress, , , Amazon Coupons Discounts Deals Promo Codes Sales, ALIEXPRESS Coupons and Promo Codes – Exclusive Discounts