---
 Beats Powerbeats 2
| Dynamic Driver |
---



---
? The Beats Powerbeats 2 have been on the market for some time already but this does not mean that they have become an unworthy product, to this day the prices of the Beats Powerbeats 2 have been dropping bringing new potential buyers that used to think that their initial price tag was beyond of what they wanted to spend for an in-ear headphone.
The Beats Powerbeats 2 are also the latest wired Beats Powerbeats earphone that you can buy that has a 3.5mm stereo plug. Beats in-ear headphones have gained an enormous fame and within fame you will always find a lot of people loving them and a lot hating them, sometimes with a valid reason and sometimes not. Here is where we step in, as we have no personal reason to love them or hate them we will review them in the same unbiased and honest way that we review every single other brand and model and will share with our readers the resulting performance during this review.
The Beats Powerbeats 2 are part of the family of sports-orientated Beats in-ear headphones, among them you will find the Beats Powerbeats, Beats Powerbeats 2 (this model), Beats Powerbeats 2 Wireless
and the Beats Powerbeats3
. To clear things up, we are giving you a brief insight of the main differences of the Beats Powerbeats vs Beats Powerbeats2 vs Beats Powerbeats2 Wireless vs Beats Powerbeats3 vs Beats X. The Beats Powerbeats was the first model of the family which used for the first time the "ear-hook"; the aesthetics of the Beats Powerbeats vs Beats Powerbeats2 were a bit rougher than the models that would afterwards replace them. The Beats Powerbeats 2
was the 2nd model (as the name suggests), the aesthetics were much improved and polished being even to this date that the latest Beats Powerbeats3 vs Beats Powerbeats2 have almost the same design and looks, with the introduction of the Beats Powerbeats 2 there was launched the Beats Powerbeats2 Wireless. As you can guess, the main difference of the Beats Powerbeats2 Wirless vs Beats Powerbeats 2 is the bluetooth feature. As a new version, in 2016 there was the announcement of the Beats Powerbeats3 wireless and as a different model family in 2017 the Beats X
was launched, the Beats Powerbeats3 vs Beats X difference was much more drastic than what the Beats Powerbeats3 vs Beats Powerbeats2 was. In this case the Beats X vs Beats Powerbeats3 totally changed the design and style being the Beats X a "neckbud" without any ear-hooks. Both of these latest models left out the possibility to choose between a wired 3.5mm and a bluetooth version, so the Beats Powerbeats 2, as of now, are the latest Powerbeats wired model that you can get. Instead if you prefer the latest wired model from Beats but that not belongs to the Powerbeats family will have to pick the Beats urbeats
.
Back to the Beats Powerbeats 2 review. The housings are made of plastic with a metal back plate (the plate where the Beats logo and the Powerbeats name can be seen), the hooks are rubberized and the end section can be bent to easily fit them around your ears, the overall weight feel of the earpieces is very light.
The easiest way to position the Beats Powerbeats 2
is to place them tilted to the front and then twist them back so that the hooks go behind the ears, once you fit them correctly you will obtain an incredible fit and comfort out of them. The cable is flat and rubberized to provide a good aid against tangling issues; a rubberized inline microphone and 3-button control is found on the cable of the left earpiece. The mic-control allows to play/pause songs, answer/reject calls, skip songs and control the volume up and volume down of your Apple device, you can also use them on Android devices but you will loose the volume control feature. The cable bifurcation is made of plastic as well as the the plug section but the plug has a rear metal plate with the Beats logo.
You can buy the Beats Powerbeats 2
in some attractive looking colors:
Beats Powerbeats2 Black (classic Beats black and red combination)
Beats Powerbeats2 Red (as the one that we are reviewing)
Beats Powerbeats2 White
Beats Powerbeats2 Blue
MORE: In-Ear Headphones Reviews
FIND ALL: Earphones Scores Compared
---
Beats Powerbeats 2 - Review
Tests & Scores
W
Weight
MORE: In-Ear Headphones Weight Comparison
SEE ALSO: Earphones Size Comparison
---
A
Accessories & Packaging
The Beats Powerbeats 2 come inside a square box, similar to the one of the Beats urbeats
but a bit bigger. Inside the box you will get 3 pairs of eartips, a cable clip and a hard carrying case with the Beats logo.

9.5/10
---
B
Bass & Sub Bass
The bass of the Beats Powerbeats 2 is very punchy and energetic with deep sub-bass too. Beats earphones are famous for their strong bass and the Beats Powerbeats 2 are no exception, they will be able to fulfill the needs of listeners that love fun bass on their listening sessions. They have a clearly strong bass response but we have reviewed other in-ear headphones with even stronger bass, you can find them on our Earphones Scores Comparison Page or through our Earphones Reviews Database.
Applying an EQ there is a strong increase of mid-bass and a crazy amount of sub-bass.
During our extreme bass tests the Beats Powerbeats 2 managed to take up to 50% of a Fiio E12
amplifier's maximum power (set to high gain, with bass boost turned on and applying a custom basshead EQ). The results were an insane increment of punch and depth achieving a very respectable basshead level of impact and rumble way above the KZ ATE, Xiaomi Mi Pro HD and near the DZAT DF-10, Xiaomi Mi In-Ear Headphones Pro or the KZ ZS1.

8.25/10
MORE: Earphones Amplification Power Comparison
MORE: Best Basshead Earphones
SEE ALSO: Best Fun Sounding Earphones Chart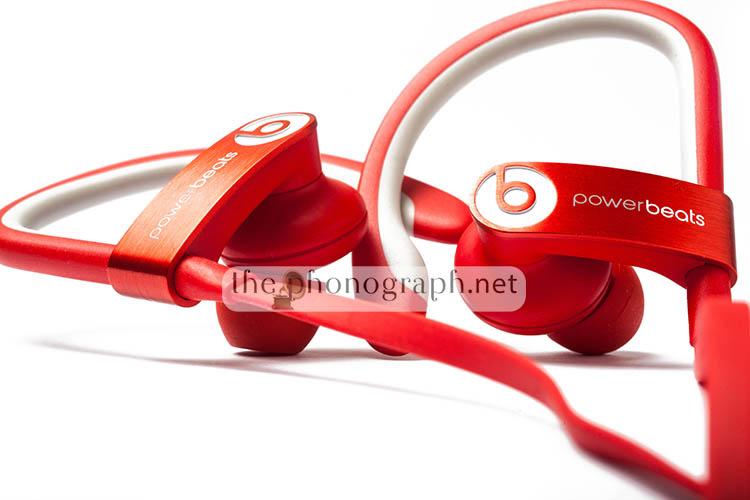 ---
M
Mids & Vocals
Mids of the Beats Powerbeats 2 are very warm and exhibit a strong mid-bass bleed over lower mids and lower vocals which will make lower vocals sound congested if the song being listened has strong mid-bass. Higher mids are never harsh but are rolled off. To be honest, we do not think that normal listeners (frankly, any listener) during sports activities would care much about this, as they are mainly intended to be used as sports earphones. With an EQ, lower vocals clear up with a noticeable reduction of mid-bass bleed, higher mids also gain some crispier sound but overall they still will not be a very crisp and clear mids sounding in-ear headphone.

6/10
---
Side by side: Beats Powerbeats 2 vs JBL T110 | See also: JBL T110 Review Beats Powerbeats 2 vs Sony MDR-XB50AP | See also: Sony MDR-XB50AP Review Beats Powerbeats 2 vs Skullcandy INK'D 2.0 | See also: Skullcandy INK'D 2.0 Review Beats PowerBeats 2 vs Panasonic RP-TCM125 | See also: Panasonic Ergofit RP-TCM125 Review
---
H
Highs & Treble
The Beats Powerbeats 2
have dark highs with almost no detail or definition. Piercing highs are not a typical issue with them but a extreme high peak of a piccolo can make them show up. Sibilance is not present at any given time. Treble sensitive people can be almost 100% safe of fatiguing highs. An EQ makes their highs much better with a significant amount of brightness added and the ability to resolve a tiny bit of detail. Some very small amount of sibilance arises and piercing highs get just a bit stronger.

6/10
---
SL
Sound Leak
The sound that leaks out of the Beats Powerbeats 2 is more perceivable than many average earphones. For quiet environments the Beats Powerbeats 2 will be heard by nearby people, on very noisy situations their sound leakage level could blend in.

6.25/10
---
SI
Sound Isolation
Noise isolation of the Beats Powerbeats 2 is quite good, better than most average earphones. Moderate to low levels of volume can be used and they will provide a fairly effective level of isolation

7.5/10
---
C
Comfort
The Beats Powerbeats 2 are very light and comfortable to use, no pain or discomfort will be felt by using them. The fixed earhooks add up to the extreme secure fit that they are able to provide, this outstanding tight fit can assure that they will never fall from your ears even if you wear them on high intensity activities and sports. Due to this level of fit they are now part of our Best Sports In-Ear Headphones Chart.

9/10
---
---
EQ
Response to Equalization
Their response to custom equalization was very effective with clear improvement over every sound frequency and minor issues added. Bass got greatly stronger, mids and vocals cleared up significantly without introducing boxy or tinny sound and highs gained some extra brightness while sibilance and piercing highs remained under control.

8/10
MORE: Editor's Picks Earphones Chart
MORE: Best Bang for the Buck Earphones
---
BUY IT AT: 


---

Scores
Accessories -

9.5/10

Design -

9.25/10

Bass -

8.25/10

Mids -

6/10

Highs -

6/10

Sound Leak -

6.25/10

Sound Isolation -

7.5/10

Comfort -

9/10

Response to EQ -

8/10

Value for Money -

7.75/10
Summary

AWARDS
Pros
✅ Very fun and energetic punchy bass

✅ Outstanding comfort and secure fit

✅ Nice looking design and colors

✅ Can be driven into basshead territory if correctly handled

✅ Only and latest model of Powerbeats with a 3.5mm connection
Cons
❌ Mids will not be super clear and crisp

❌ Highs have a dark sounding style and lack detail

❌ Expensive for some (though prices have been highly dropping)
Conclusion
The Beats Powerbeats 2 proved to be an outstanding sports earphone capable of offering superb secure fit to withstand any kind of activity without even showing a hint of risk of falling off the ears, at the same time they can provide extremely fun listening sessions due to their super punchy and energetic mid-bass and sub-bass. Due to their excellent fit they are part of our Best Sports Earphones Chart and thanks to their very strong punch and deep bass they have gained a place in our Top Fun Sounding Earphones. The Beats Powerbeats 2 are not an audiophile in-ear headphone but we consider them very good for what they were designed to be, a sports and/or bassy earphone.
The Beats Powerbeats 2 can be safely recommended to anybody looking for a sports earphone that will never fall off the ears and to any listener that enjoys super fun and energetic bass on their listening sessions. Another type of listener that will be happy with them will be experienced bassheads wanting to amplify and custom EQ.
If you are on a tighter budget you can look through our Best In-Ear Headphones Charts or check our Earphones Scores Comparison Page.
FIND ALL OUR: Earphones Reviews / In-Ear Headphones Reviews
MORE: Best Earphones Charts
---
Buy it at

:


---
Beats Powerbeats 2 Frequency Response
Beats Powerbeats 2
| | |
| --- | --- |
| Type | Dynamic |
| Driver Unit | Dynamic Driver |
| Sensitivity | Unknown |
| Power Capacity | Unknown |
| Impedance | 16 ohms |
| Frequency Response | Unknown |
| Diaphragm | Unknown |
| Magnet | Unknown |
| Cord | Y-type, flat cord |
| Cord Length | Unknown |
| Plug | Stereo mini plug |
| Weight | Unknown |
| Supplied Accessories | 3x Earphone tips; hard carryig case |
MORE: Single Dynamic Driver Earphones Reviews
---
Photos
DISCLAIMER
We highly discourage anyone from trying to apply our testings to your own earphones, the risk of damaging or permanently breaking your iems is absolutely probable to happen. With our standardized equalization and amplification tests we push the limits of the earphones to the extreme. If anyway you decide to do so, we cannot be held responsible of the damage done to your equipment. Do it at your own risk.
---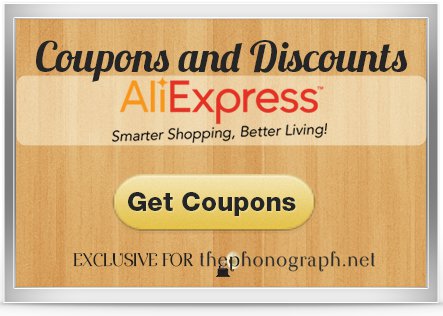 ---
RECOMMENDED
---
Found the Information Useful?
---
We hope you enjoyed this article. All the earphones reviews, earbuds reviews, headsets reviews, in-ear monitors reviews (iem), in-ear headphones reviews are made as objective and thorough as possible to provide our readers a way to choose the best earphones, earbuds, iem, in-ear monitors, headsets and in-ear headphones. By providing exhaustive information we allow our readers to even fine-tune their choices to select among the best budget earphones, best earphones for sports, best basshead earphones, best fun sounding earphones, most balanced earphones, least fatiguing earphones, most comfortable earphones, best looking earphones or even for the best cheap earphones to buy. Our resources offer: In-Depth Earphones Reviews, Earphones Scores Compared, an Earphones Size Comparison Tool, a sound frequency cheat-sheet, an Earphones Amplification Comparison Table, a brief audio glossary with the most frequent audio terms and audio definitions, and our Earphones Top Charts (covering the Top 10 Basshead Earphones, Best Bang for Buck Earphones, Top Sports Earphones, Best KZ earphones, Best bang for buck KZ earphones, Best basshead KZ earphones, Best KZ earphones for bass, Best KZ earphones for gaming, Best KZ earphones for sleeping, Best KZ earphones for working out, Best KZ earphones under $20, Best KZ earphones under $50, Best smallest KZ earphones, Top Balanced Earphones, Top Fun Sound Earphones, top smooth sounding earphones), Best Xiaomi Headphones, Best Xiaomi Earphones for Bass, Best Xiaomi Headphones under $50, Best Xiaomi Headphones under $20, The Best Xiaomi Wireless Headphones, Best Bang for Buck Xiaomi Headphones, Best 11.11 Deals and Coupons – Aliexpress – Gearbest – Banggood, Black Friday Coupons and Deals, Aliexpress Anniversary Sale Coupons and Deals, Cyber Monday Coupons and Discounts, Black Friday Coupons Aliexpress, Gearbest, Banggood, Amazon Coupons Discounts Deals Promo Codes Sales, ALIEXPRESS Coupons and Promo Codes – Exclusive Discounts