---
Senfer UE
| 8 mm Driver |
---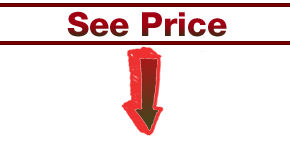 ---
? Senfer UE, an earphone with an 8 mm dynamic driver, detachable cables and custom design. Senfer is a brand with many interesting earphones, for example the marvelous Senfer 4in1, the Senfer DT2 Plus and the Senfer 6in1.
The Senfer UE vs Senfer 4in1 vs Senfer DT2 Plus have very clear differences, the first and most easy one to notice is that the Senfer UE is the only one of all 3 that has a custom style design with the cables intended to be used above and around the ear, which is something that is also found in other earphones that we have reviewed in the past such as the KZ ZST, KZ ZS3, Sound Intone E6, QKZ W1 Pro, KZ ZS2, Seahf EG009 or the KZ ED12. Another clear difference of the Senfer UE vs Senfer 4in1 vs Senfer DT2 Plus is the fact that the Senfer UE is a single dynamic driver earphone while the Senfer 4in1 and the Senfer DT2 Plus are hybrid earphones (1 balanced armature + 1 dynamic driver for the Senfer 4in1 and 2 balanced armatures + 1 dynamic driver for the Senfer DT2 Plus) The Senfer UE single dynamic driver has a beryllium membrane (if that is of any importance to you)
The Senfer UE cable follows the line of the Senfer DT2 Plus and the Senfer 4in1 utilizing the same MMCX detachable cable. MMCX cables are one of the very frequently found type of detachable cables used on other brands and models such as the amazing Pioneer SE-CX8
, Pioneer SE-CX9
 or the Seahf EG009. The cables provided are very sturdy and durable, we got our unit with a black cable but this is a rare thing, usually they are bundled with either a blue cable or a transparent/goldish one but all of these cables are equally built.
Housings are pretty original and we do not mean this because of the custom shape but for the colors and combinations used.
You can buy the Senfer UE with: blue outer plate with black main housing, all black, red outer plate with black main housing (unit that we are reviewing), all blue, all red, red outer plate with blue main housing, black outer plate with blue main housing. Moreover, many sellers allow you to buy one earpiece of one color and the other one of other of your choice.
All the housings options have a semi transparent plate piece that allows you to partially see the inner guts of the earphone. It also exists an hybrid version of the Senfer UE that very confusedly is named Senfer UEs, besides the technical specifications difference there is also a big gap of price between both models.
FIND ALL: Earphones Scores Compared
MORE: Senfer Earphones Reviews
---
Senfer UE - Review
Tests & Scores
W
Weight
MORE: In-Ear Headphones Weight Comparison
SEE ALSO: Earphones Size Comparison
---
A
Accessories & Packaging
The Senfer UE are provided with a detachable MMCX cable (in case that you already own one or several MMCX cable some sellers allow you to spare some money offering also an option to buy it without the bundled cable) as well as the Seahf EG009, the Senfer UE do not have a packaging but they are usually sold with a good quantity of accessories: 3 black and blue eartips, 3 black and red eartips, a carrying case, cable clip. It is worth noting that usually earphones that are sold without an official packaging are subject to a variation of accessories provided that may depend on each seller.

10/10
---
B
Bass & Sub Bass
The 8 mm dynamic driver of the Senfer UE is capable of offering an outstanding quantity of punch and super deep sub-bass right out of the box with no use of an EQ to enhance their bass. Bass is something that certainly will never lack with these earphones even for very bass demanding songs or music genres.
With an EQ there was an insane increase of depth and punch.
During our standardized extreme bass tests using a custom basshead EQ and amplifying with a Fiio E12
set to high gain and bass boost turned on, the Senfer UE were able to handle up to 40% of the Fiio's maximum power with an exponential enhancement of their mid-bass punch and depth of their sub-bass. Although their handling power capacity was not as high as other of the Top Basshead earphones in our Top Charts like the Sony MDR-EX800ST
, Sony MDR-XB50AP, Plextone X41M, Plextone X50M, Xiaomi Mi Pro Hybrid or the Puma Bulldogs; the Senfer UE were still capable of offering a very respectable basshead impact and rumble way above the KZ ATE and very similar to the Seahf EG009.

9/10
MORE: Earphones Amplification Power Comparison
MORE: Best Basshead Earphones
SEE ALSO: Best Fun Sounding Earphones Chart
---
M
Mids & Vocals
Mids of the Senfer UE are very warm and mediumly recessed on lower mids and lower vocals. Vocals could be felt somewhat congested at times but not as much as to sound muddy but neither they have the clearest lower vocals that you could ever hear. Higher mids are not recessed nor forward and do not fall into harshness. Overall their mids are well achieved for non-audiophile listeners. An EQ allows their lower mids to free up from most of the recession but if overdone they start to sound tinny; higher mids introduced some harshness.

7.75/10
---
H
Highs & Treble
The Senfer UE have enough brightness, not much detail or definition and can get piercing with strong high notes, usually they are not very sibilant (some mild sibilance is present at times though). Applying a custom EQ made them gain an incredible amount of detail and brightness, very high notes became a bit more piercing but sibilance remained under control and as sibilant as before using the EQ.

7.75/10
---
SL
Sound Leak
The Senfer UE do an excellent job regarding the amount of sound that leaks out of them, sound levels are very controlled and inaudible by nearby people even at mediumly high volume.

8.75/10
---
SI
Sound Isolation
The UE are very capable of isolating from noises still with low volume levels, if  higher volumes are applied they can offer outstanding isolation.

8.5/10
---
C
Comfort
The custom shape of the Senfer UE is very well crafted and the ergonomics of the earpieces offer exceptional comfort and fit with no pain while offering a tight and secure fit at the same time. Like we have seen several times on other of our earphones reviews, the custom shape combined with the cable set above and around the ears add to the comfort and fit capabilities of the earphones like the KZ ZT, KZ ZS3, Seahf EG009, KZ ED12, Sound Intone E6 or the QKZ W1 Pro
.

9.5/10
---
EQ
Response to Equalization
As you could read on our Bass, Mids and Highs section of this review, the Senfer UE were capable of greatly respond to any custom EQ that we threw at them. Despite the excellent response it is fair to recognize that it was not impeccable as some issues were partially enhanced. Highs outstandingly added brightness and detail but a bit more of piercing highs presence; mids significantly removed their lower recession with the con of some higher mid harshness added; bass had a crazy amount of increment of their mid-bass and sub-bass with no side effects.

9/10
MORE: Editor's Picks Earphones Chart
MORE: Best Bang for the Buck Earphones
---
BUY IT AT: 

---

Scores
Accessories -

10/10

Design -

10/10

Bass -

9/10

Mids -

7.75/10

Highs -

7.75/10

Sound Leak -

8.75/10

Sound Isolation -

8.5/10

Comfort -

9.5/10

Response to EQ -

9/10

Value for Money -

10/10
Summary

AWARDS
Pros
Impressive bass, super punchy and very deep
Good to very good mids and highs (for non-audiophile demands)
MMCX detachable cables
Very wide variety of color options and combinations
Great comfort
Lot of accessories included
Cons
It is difficult to find true cons but if forced to do it, mids and highs are not audiophile level
Not a flat sound signature if that is what you are searching for
Conclusion
The Senfer UE, despite being shy of technical specs in comparison to the bigger brothers the Senfer 4in1 or the Senfer DT2 Plus, with just a modest single 8 mm dynamic driver they proofed to be an exceptional earphone that could not only provide great comfort, sound isolation, sound leak levels, response to EQ, design and value for money but also a distinguished sound quality.
Because of their outstanding fun and energetic bass the Senfer UE have just gained a place in our Top Fun Sounding Earphones Chart and because of their marvelous overall performance on almost every category tested they have also been chosen as one of the Editor's Pick Earphones.
At this stage of the review you might already imagine that they can be absolutely recommended to anybody but most of all to listeners that like their bass to be strong, fun and impacting. Audiophiles, bass haters or people in search of a balanced sound signature would be better advised to look through our Earphones Reviews or our Top Earphones Charts for an iem that could better fit their preferences.
FIND ALL OUR: Earphones Reviews / In-Ear Headphones Reviews
MORE: Best Earphones Charts
---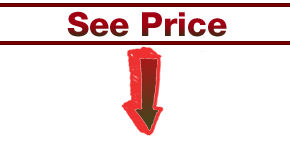 ---
Senfer UE Frequency Response
---
Senfer UE
| | |
| --- | --- |
| Type | Dynamic Driver |
| Driver Unit | 8 mm Driver Beryllium |
| Sensitivity | 112 dB |
| Power Capacity | 8mW |
| Impedance | 16 0hms |
| Frequency Response | 20-22,000Hz |
| Magnet | Unknown |
| Cord | Y-type, Detachable MMCX round cord |
| Cord Length | 1.2m |
| Plug | Stereo mini plug 45 degree |
| Weight (Without Cord) | Unknown |
| Supplied Accessories | 3x black and blue eartips; 3x black and red eartips;cable clip; carrying case |
---
Photos
DISCLAIMER
We highly discourage anyone from trying to apply our testings to your own earphones, the risk of damaging or permanently breaking your iems is absolutely probable to happen. With our standardized equalization and amplification tests we push the limits of the earphones to the extreme. If anyway you decide to do so, we cannot be held responsible of the damage done to your equipment. Do it at your own risk.
---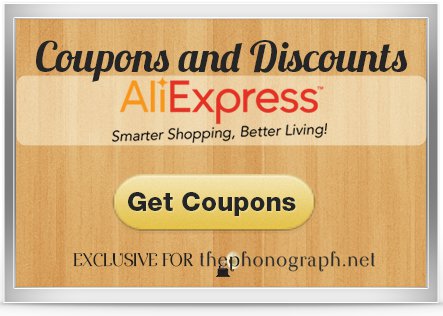 ---
RECOMMENDED
---
Found the Information Useful?
---
We hope you enjoyed this article. All the earphones reviews, earbuds reviews, headsets reviews, in-ear monitors reviews (iem), in-ear headphones reviews are made as objective and thorough as possible to provide our readers a way to choose the best earphones, earbuds, iem, in-ear monitors, headsets and in-ear headphones. By providing exhaustive information we allow our readers to even fine-tune their choices to select among the best budget earphones, best earphones for sports, best basshead earphones, best fun sounding earphones, most balanced earphones, least fatiguing earphones, most comfortable earphones, best looking earphones or even for the best cheap earphones to buy. Our resources offer: In-Depth Earphones Reviews, Earphones Scores Compared, an Earphones Size Comparison Tool, a sound frequency cheat-sheet, an Earphones Amplification Comparison Table, a brief audio glossary with the most frequent audio terms and audio definitions, and our Earphones Top Charts (covering the Top 10 Basshead Earphones, Best Bang for Buck Earphones, Top Sports Earphones, Best KZ earphones, Best bang for buck KZ earphones, Best basshead KZ earphones, Best KZ earphones for bass, Best KZ earphones for gaming, Best KZ earphones for sleeping, Best KZ earphones for working out, Best KZ earphones under $20, Best KZ earphones under $50, Best smallest KZ earphones, Top Balanced Earphones, Top Fun Sound Earphones, top smooth sounding earphones), Best Xiaomi Headphones, Best Xiaomi Earphones for Bass, Best Xiaomi Headphones under $50, Best Xiaomi Headphones under $20, The Best Xiaomi Wireless Headphones, Best Bang for Buck Xiaomi Headphones, Best 11.11 Deals and Coupons – Aliexpress – Gearbest – Banggood, Black Friday Coupons and Deals, Aliexpress Anniversary Sale Coupons and Deals, Cyber Monday Coupons and Discounts, Black Friday Coupons Aliexpress, Gearbest, Banggood, Amazon Coupons Discounts Deals Promo Codes Sales, ALIEXPRESS Coupons and Promo Codes – Exclusive Discounts