---
FX-AUDIO DAC-M1
 | USB DAC | Headphone Amp | Bluetooth | DSD512 | 
---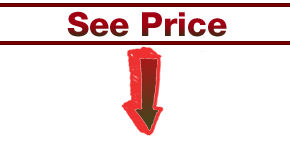 ---
🎧 FX-AUDIO DAC-M1, the newest headphone amp/DAC from the brand.
The FX-AUDIO DAC-M1 is a solid state amp/DAC with impressive specs and their latest addition to the catalog, belonging to a brand new series: the "2.0 ERA UPGRADE" line.
FX-AUDIO is a brand that manufactures, exclusively, audio-related products; most specifically, DAC and amplifiers.
In the past we have reviewed their flagship tube amp which resulted in a phenomenal bang for buck option with very good performance overall.
The DAC-M1 is packed with advanced features and specs that are hard to reach by mainstream competitors at such a low asking price – we will test the unit and list in detail it's features through out this FX-AUDIO DAC-M1 review.
You can buy the FX-AUDIO DAC-M1 in 3 colors:
FIND ALL: Headphones Scores Compared
MORE: Reviews – Headphones, Music Players, DAC, DAP, Amp, Cables
SEE ALSO: DAP/DAC Reviews
---
FX-AUDIO DAC-M1 Review
Tests & Scores
---
AF
Advanced Features
The FX-AUDIO DAC-M1 include advanced features such as:
USB DAC
Bluetooth 5.0
aptx/LDAC
PCM 768kHz / 32bit
DSD512 decoding
USB-C connection
Infrared remote control
MORE: In-Ear Headphones Weight Comparison
SEE ALSO: Earphones Size Comparison
---
A
Accessories & Packaging
The FX-AUDIO DAC-M1 comes inside a square packaging with good built and inner cutouts to protect the unit through shipping and handling.
The packaging has a mainly white design but the brand decided to include an odd "GOOD TIME" big writing on the top of the box instead of writing the brand name or the product's model name.
The unit comes bundled with: an AC adapter, 1x AC cable, 1x USB-C cable, 1x IR remote control and 1x Bluetooth antenna.


4.25/5
---
D
Design
The FX-AUDIO DAC-M1 has a different form fact than the typical rectangular, thin and wide design of most DAC and amps on the market.
Instead, the brand opted for design that distributes it's volume in a way less wide but taller ratio; while offering a remarkably tiny foot print.
In addition to this, FX-AUDIO has also decided to offer the unit in 2 rare colors that are never seen on desktop DAC/amps, a blue and a pink variant.
Overall, the DAC-M1 looks aesthetically pleasing with rounded edges and a clean design with a simple and non-cluttered front panel.
With a sort of metallic pearled finish the DAC has a popping but classy look that gets sculptured by light sources that reach it's surface.
We usually do not concentrate on the power supply on our DAC/amps reviews, but the FX-AUDIO DAC-M1 has a remarkably tiny PSU and a crazy low power consumption of just 3.5W.


5/5
---
OC
Operation & Control
The FX-AUDIO DAC-M1 not only looks clean, design-wise, it is also extremely simple to use with 1 button and 1 single knob that fully control device – the knob is also a button by simply pressing it.
The knob offers infinite rotation (either clock and counterclockwise) with clicky steps that dial up/down the volume by 1 mark and result in a precise level of volume control with 100 steps (from 0 to 100)This knob is also a multi-function button for:
Press and hold: Access menu
Single press: Confirm option
FX-AUDIO DAC-M1 Infrared operation:
In addition to the physical knob/button, the FX-AUDIO DAC-M1 has an infrared sensor and comes with a bundled IR remote control that allows it to be fully operated wirelessly.
How to power the FX-AUDIO DAC-M1:
The DAC/Amp is powered by a PSU that provides 12V and 1A.
The device can be turned on and off either by pressing and holding the rounded button on the lower left angle of the front panel or through the remote control.
Despite not being labeled on the front panel, a single press of the aforementioned button will act as Mute On/Off.


5/5

MORE: Earphones Amplification Power Comparison
MORE: Best Basshead Earphones
SEE ALSO: Best Fun Sounding Earphones Chart
---
CB
Construction & Build
The FX-AUDIO DAC-M1 is very nicely build thanks to a full-aluminum-alloy anodized construction that ensures ruggedness and durability.
In spite of being a metal-built device, the unit is surprisingly light weighted.
In addition to this, the bottom of the unit is equipped with rubberized (almost silicone feeling alike) feet that do a fantastic job keeping the amp/DAC slippery-free.
On the other hand, both the button and knob present a bit of wobbling – mostly the On/Off button.


4.5/5
MORE: Best Headphones for Libraries Chart
SEE ALSO: Best Earphones for Bed
---
CM
Compatibility
The USB connection of the FX-AUDIO DAC-M1 enables the unit to be compatible with Windows, Mac and Linux while the COAX, optical, 1/4″ jack, RCA and Bluetooth connections make it a fully universal compatible device with smartphones, active speakers, headphones, amps, TV and media centers.
---
SC
Screen
The screen of the FX-AUDIO DAC-M1 might be the only Aquiles Talon of the whole offering by the brand.
The size of the screen is quite well for the unit's dimension but the issue resides in the less-fancy font choice made by the brand and the non-optimized placement of the information provided on the display.
The top left corner of the screen informs the input mode, the center will show the sampling rate and format, the bottom left corner shows the output mode, the top right displays the volume and the bottom right informs the filter option used.
The screen brightness can be manually set in 4 different levels: 25%, 50%, 75%, 100%.


3/5
---
C
Connectivity
The FX-AUDIO DAC-M1 is equipped with 4 inputs and 2 outputs.
The front panel of the has a single 6.35mm headphone output connector while the back panel holds all the other I/O connections, such as:
USB-C input
Optical input
Coaxial input
RCA output
Wireless Bluetooth input
Connections Technical Specifications:
USB: up to 768kHz / 32bit
Optical/COAX: up to 192kHz / 32bit
Bluetooth 5.0: up to 96kHz / 24bit, LDAC /AAC /SBC /APTX /APTX-LL /APTX-HD


4.25/5
RELATED TO THIS: Active Noise Cancelling Headphones Reviews
---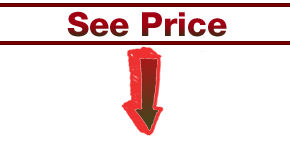 ---
S
Sound
The FX-AUDIO DAC-M1 hides beneath the tiny appearance some high-performance audiophile components to provide low noise, low distortion and excellent quality.
Some of the inner guts of the DAC-M1 include:
ESS9038Q2M DAC
XMOS XU208 USB
TPA6120A2 amp
OP1612 + 49720 op amp
CSR8675 Bluetooth chip
Moreover, the FX-AUDIO DAC-M1 offers a whopping maximum output power of 500mW @32ohm and worthwhile driving capability at 300 ohm (340mW @64ohm, 180mW @150 ohm, 96mW @ 300 ohm), vastly surpassing the power output of the TOPPING MX-3, FX-AUDIO TUBE-P1 or the FiiO K3.
Despite being a remarkably powerful amp/DAC for it's price, the max output will not reach the insane power of other premium devices that we have reviewed such as the Mytek Brooklyn Bridge nor as the dedicated xDuoo TA-20 amp; yet, the FX-AUDIO DAC-M1 can easily drive any commercial in-ear or full-sized over-headphone without even breaking a sweat.
Through out our tests, the DAC-M1 had no difficulty driving headphones such as the beyerdynamic DT-990 PRO 250 ohm, beyerdynamic DT-7700 PRO 250 ohm, Sennheiser HD650, Sennheiser HD600, Sennheiser HD599. Testing all 5 models, showed sufficient output and volume margin to fulfill any listening sessions.
Furthermore, we proceeded to test the unit in search of nuances. The results showed no coloration nor distortion issues. Through out our measurements, the FX-AUDIO DAC-M1 presented a noticeably flat frequency response without any rolling-off, spikes, dips, abnormal peaks nor decay – in every single I/O modes (see our measurement curves latter ahead)
On top of that that, there were no perceivable channel imbalance issues.
Filter Modes
Advanced audiophiles will be happy to know that FX-AUDIO included 7 filter options with the DAC-M1 (mode displayed as FIR#):
FIR1: brick wall
FIR2: corrected minimum phase fast roll-off
FIR3: apodizing fast roll-off
FIR4: minimum phase low roll-off
FIR5: minimum phase fast roll-off
FIR6: linear phase low roll-off
FIR7: linear phase fast roll-off
Sound Technical Specifications
Some of main sound-related tech specs of the FX-AUDIO DAC-M1 are:
SNR: 118dB
THD+N: 0.00025%
Output: 500mW @32 Ω, 340mW @64 Ω, 180mW @150 Ω, 96mW @ 300 Ω
Tech-spec seekers might not get their thirst for curiosity quenched as the brand does not give a deep insight of the unit's specification – besides THD+N, SNR and output-impedance.


5/5
RELATED: Best Earphones for Daily Commute
MORE: Most Comfortable In-Ear Headphones
MORE: Editor's Picks Earphones Chart
MORE: Best Bang for the Buck Earphones
---
FW
FX-AUDIO DAC-M1 Firmware & Driver
The unit is automatically recognized and setup by Windows; which will download, install and configure the DAC as it corresponds.
Nonetheless, FX-AUDIO offers and recommends to install their custom-tailored Thesycon drivers which can be found on their website.
At this time, the unit does not have any firmware updates available.
---
---
Follow us:
Get the latest reviews on your favorite social network
---

Scores
FX-AUDIO DAC-M1 Scores
Accessories -

8.5/10

Design -

10/10

Operation & Control -

10/10

Construction & Build -

9/10

Compatibility -

10/10

Screen -

6/10

Connectivity -

8.5/10

Sound -

10/10

Features -

8/10

Value for Money -

10/10
Summary

Pros
✅ Crazy powerful output for it's price/size 500mW
✅ USB DAC
✅ Bluetooth 5.0
✅ Insane specs for the price
✅ Small size
✅ 768kHz/32bit
✅ Only 3.5W of power consumption
✅ Metal build
✅ No channel imbalance
✅ Precise volume control
✅ DSD512
✅ Light weighted
✅ IR remote
✅ Affordable price
Cons
❌ ON/OFF button wobbles
❌ Screen uses less-fancy fonts
❌ Display does not make the best use of data placement
Conclusion
The FX-AUDIO DAC-M1 made a jaw-dropping impact to our editor's staff when discovering that beneath such a tiny and "harmless" looking device there were hidden top-class audiophile components, extremely high-grade specs, tons of power output and even 7 filter modes seen on premium-priced DAC/amps.
Note: even having a crazy low power consumption of 3.5W and a sub $200 price-tag.
FIND ALL OUR: Earphones Reviews / In-Ear Headphones Reviews
MORE: Best Earphones Charts
---
Buy it from

:

---
FX-AUDIO DAC-M1 Frequency Response Curve
curves= modes: USB, Bluetooth, optical
RECOMMENDED FOR YOU: Headphones Frequency Response Curves
SEE ALSO: KZ Headphones Frequency Response Curves
---
FX-AUDIO DAC-M1 Technical Specifications
| | |
| --- | --- |
| Type | Amp/DAC |
| USB DAC | Yes |
| Max output | 500 mW |
| Bluetooth | Yes, 5.0 |
| aptX/LDAC | Yes |
| Screen | Yes |
| Speaker amp | No |
| DSD | 512 |
| Sampling | 768kHz, 32bit |
| IR remote | Yes |
| | |
| | |
YOU WILL ALSO LIKE: Amazon Coupons & Deals
SEE ALSO: Aliexpress Coupons – Discounts – Deals – Promo Codes – Sales Deals
MORE: Hybrid Earphones Reviews
MORE: Single Dynamic Driver Earphones Reviews
---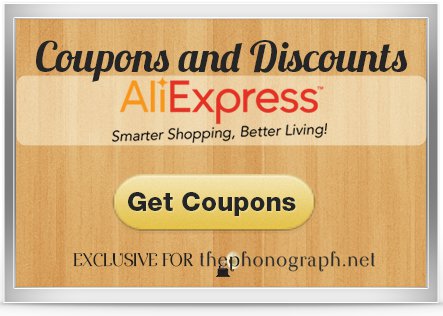 ---
RECOMMENDED
---
Found the Information Useful?
---
We hope you enjoyed this article. All the earphones reviews, earbuds reviews, headsets reviews, in-ear monitors reviews (iem), in-ear headphones reviews are made as objective and thorough as possible to provide our readers a way to choose the best earphones, earbuds, iem, in-ear monitors, headsets and in-ear headphones. By providing exhaustive information we allow our readers to even fine-tune their choices to select among the best budget earphones, best earphones for sports, best basshead earphones, best fun sounding earphones, most balanced earphones, least fatiguing earphones, most comfortable earphones, best looking earphones or even for the best cheap earphones to buy. Our resources offer: In-Depth Earphones Reviews, Earphones Scores Compared, an Earphones Size Comparison Tool, a sound frequency cheat-sheet, an Earphones Amplification Comparison Table, a brief audio glossary with the most frequent audio terms and audio definitions, and our Earphones Top Charts (covering the Top 10 Basshead Earphones, Best Bang for Buck Earphones, Top Sports Earphones, Best KZ earphones, Best bang for buck KZ earphones, Best basshead KZ earphones, Best KZ earphones for bass, Best KZ earphones for gaming, Best KZ earphones for sleeping, Best KZ earphones for working out, Best KZ earphones under $20, Best KZ earphones under $50, Best smallest KZ earphones, Top Balanced Earphones, Top Fun Sound Earphones, top smooth sounding earphones), Best Xiaomi Headphones, Best Xiaomi Earphones for Bass, Best Xiaomi Headphones under $50, Best Xiaomi Headphones under $20, The Best Xiaomi Wireless Headphones, Best Bang for Buck Xiaomi Headphones, Best 11.11 Deals and Coupons – Aliexpress – Gearbest – Banggood, Black Friday Coupons and Deals, Aliexpress Anniversary Sale Coupons and Deals, Cyber Monday Coupons and Discounts, Black Friday Coupons Aliexpress, Gearbest, Banggood, Amazon Coupons Discounts Deals Promo Codes Sales, ALIEXPRESS Coupons and Promo Codes – Exclusive Discounts