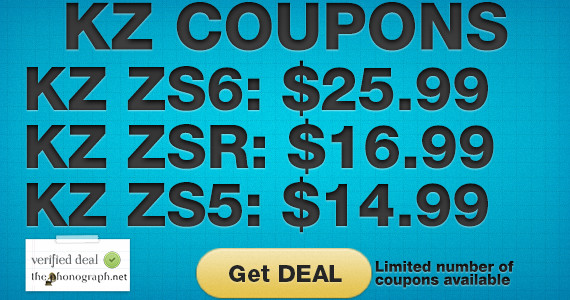 ---
| 10 mm Driver | Neodymium Magnet |
---


---
🎧 After the great experience reviewing other GeekRover earphones we decided to test and review the GeekRover iEPW090 / iEPW091. In case you missed our reviews of the GeekRover iEPW020 / iEPW021 or the GeekRover iEPW060 / iEPW061, here is a brief note.
So far every GeekRover earphone that we have reviewed was outstanding with absurdly low price and great technical specs and performance, for example the GeekRover iEPW020 / iEPW021 had such a great performance that has gained a place in our Editor's Picks Earphones Chart, Best Fun Sounding Earphones Chart and the Best Bang for the Buck Earphones Chart.
As well as the other 2 earphones from GeekRover that we have reviewed in the past the GeekRover iEPW090 / iEPW091 have a 10mm dynamic driver, a N48 neodymium magnet and are made of wood, in this case specifically Sandal Wood. If model names are coherent the GeekRover iEPW090 / iEPW091 should be the highest model among the 3 aforementioned. In addition to the different wood material, another feature that sets them apart from the GeekRover iEPW020 / iEPW021 and the GeekRover iEPW060 / iEPW061 is the cable plug and cable bifurcations sections which are made of metal instead of plastic and the cable material, this is the only GeekRover earphone that we have reviewed that has braided cables. The cables have an inline microphone and 1 button control that can be used to answer/reject calls, play/pause songs and skip tracks.
You can buy with black plastics sections or white plastics sections which are named GeekRover iEPW090 and iEPW091 correspondingly.
FIND ALL: Earphones Scores Compared
MORE: Wooden Earphones Reviews
---
W
Weight
MORE: In-Ear Headphones Weight Comparison
SEE ALSO: Earphones Size Comparison
---
A
Accessories & Packaging
The GeekRover iEPW090 / iEPW091 come inside the exact same hard plastic box that the GeekRover iEPW060 / iEPW061 come in. The hard box can be later used either to store them or to carrying them, inside the box there are 3 pair of eartips provided.

6/10
---
B
Bass/Sub Bass
The bass of the GeekRover iEPW090 / iEPW091 is very rich, extremely punchy and has excellent depth. Bass coming from them is super fun and can cover any genre and song bass demands with no issues at all. People that enjoy energetic bass will be very happy with these earphones.
Applying an EQ, their mid-bass and sub-bass gets noticeably enhanced.
During our extreme bass tests the GeekRover iEPW090 / iEPW091 were able to handle 47% of the maximum power of a Fiio E12 amplifier while being set to high gain and with bass boost turned on; a custom basshead EQ was used. This extreme amplification and equalization made the GeekRover achieve such a massive increment of mid-bass punch and sub-bass depth that they were able to reach basshead level impact and rumble way above the KZ ATE, Xiaomi Mi Pro HD or the SOUL K-POP and inline with the Monoprice 8320, Vots QT100 and almost to the same level of the Elecom EHP-CA3580, Xiaomi Mi In-Ear Headphones Pro or the KZ ZS1.
MORE: Earphones Amplification Power Comparison
MORE: Best Basshead Earphones
SEE ALSO: Best Fun Sounding Earphones Chart  


8.5/10
---
M
Mids/Vocals
Mids of the GeekRover iEPW090 / iEPW091 are warm and exhibit some recession of lower mids but not too much; mids have enough presence and are full-bodied. Higher mids do not sound harsh nor fatiguing. With an EQ there is a slight removal of the lower mids recession with no harshness introduced, expect a result nearer to a fine tuning than a drastic change.

8/10
---
H
Highs/Treble
The GeekRover iEPW090 / iEPW091 has highs with sufficient brightness but not a lot of detail or definition. Piercing highs are not an issue with the GeekRover, instead a tiny bit of sibilance can be perceived at rare times. An EQ makes a great augmentation in brightness and adds some extra detail to their highs; sibilance become more frequent and traces of piercing highs are introduced.

7.75/10
---
SL
Sound Leak
The sound that leaks out of these wooden earphones is almost on level with some average earphones, falling just a tad behind. There is a sort of open back design in the GeekRover iEPW090 / iEPW091, exactly like in the GeekRover iEPW020 / iEPW021, the GeekRover iEPW060 / iEPW061 and the Elephone E1, which does not help combating sound leakage.

6.5/10
---
SI
Sound Isolation
Noise isolation is quite good, better than most average earphones in a substantially perceivable level. Moderate to low levels of volume can be set and the GeekRover will still provide a fairly effective level of isolation.

7.75/10
---
C
Comfort
With SandalWood housings, classic form factor and light overall weight, the GeekRover iEPW090 / iEPW091 offer excellent comfort perfectly adapted for extended listening sessions without any type of discomfort or generated in-ear pain.

8/10
---
EQ
Response to Equalization
The GeekRover iEPW090 / iEPW091 had a fairly good response to all the custom EQ we through at them. Bass showed a clearly noticeable enhancement of mid-bass punch and sub-bass depth with no cons. Mids, despite not providing a radical change with the EQ, had a appreciated fine tuning response to their lower mids removing some of the recession. Highs demonstrated a very significant increase of brightness but in this case some drawbacks were generated, sibilance got stronger and a tad of piercing highs were starting to be perceivable.

7.75/10
MORE: Editor's Picks Earphones Chart
MORE: Best Bang for the Buck Earphones
---
BUY IT AT: 

---

Scores
Accessories -

6/10

Design -

9/10

Bass -

8.5/10

Mids -

8/10

Highs -

7.75/10

Sound Leak -

6.5/10

Sound Isolation -

7.75/10

Comfort -

8/10

Response to EQ -

7.75/10

Value for Money -

10/10
Summary

AWARDS
Pros
Extraordinarily rich, deep and punchy bass
Never harsh mids, with warm and clear enough sounding mids (for non-audiophile listeners)
Real Sandal Wood and neodymium N48 magnet at a outrageously cheap price
Cons
Sound leak might be marginally worse than an average earphone
Accessories provided are basic, but for the price it is more than enough
Conclusion
The GeekRover iEPW090/091 are marvelous wooden earphones with a selling price that is just unbelievable. Despite the ultra low price, they are still able to offer remarkable sound quality and super fun bass. The GeekRover have performed so outstandingly that they have entered the Editor's Picks Earphones List, have earned a safe place in our Bang for the Buck Earphones Chart and are part of the Top Fun Sounding Earphones Chart.
They can be safely recommended to anybody looking for an incredible bang for buck earphone with great sound, most of all people liking rich, warm and energetic bass will love these earphones.
FIND ALL OUR: Earphones Reviews / In-Ear Headphones Reviews
MORE: Best Earphones Charts
---
Buy it at

:

---
GeekRover iEPW090 / GeekRover iEPW091 Frequency Response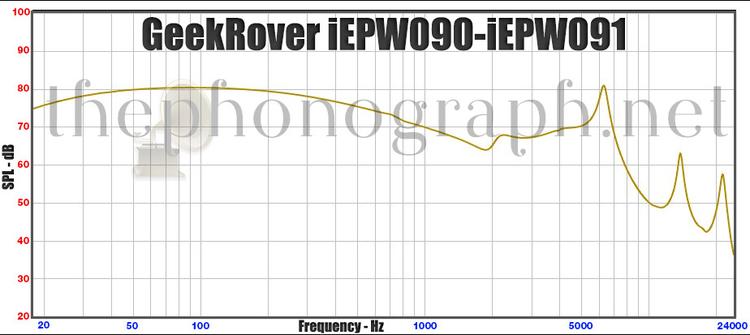 ---
GeekRover iEPW090 / GeekRover iEPW091
| | |
| --- | --- |
| Type | Dynamic |
| Driver Unit | 10mm |
| Sensitivity | 110dB/mW |
| Power Capacity | 3mW |
| Impedance | 16 ohms |
| Frequency Response | 20-20,000Hz |
| Diaphragm | Unknown |
| Magnet | Neodymium N48 |
| Cord | Y-type, round cord |
| Cord Length | 0.8m |
| Plug | Stereo mini plug |
| Weight | Approx. 8g |
| Supplied Accessories | 3x Earphone tips |
---
Photos
DISCLAIMER
We highly discourage anyone from trying to apply our testings to your own earphones, the risk of damaging or permanently breaking your iems is absolutely probable to happen. With our standardized equalization and amplification tests we push the limits of the earphones to the extreme. If anyway you decide to do so, we cannot be held responsible of the damage done to your equipment. Do it at your own risk.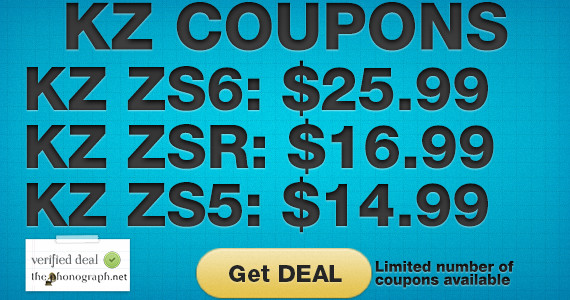 Follow us:
Get the latest reviews on your news feed
---
RECOMMENDED

We hope you enjoyed this article. All the earphones reviews, earbuds reviews, headsets reviews, in-ear monitors reviews (iem), in-ear headphones reviews are made as objective and thorough as possible to provide our readers a way to choose the best earphones, earbuds, iem, in-ear monitors, headsets and in-ear headphones. By providing exhaustive information we allow our readers to even fine-tune their choices to select among the best budget earphones, best earphones for sports, best basshead earphones, best fun sounding earphones, most balanced earphones, least fatiguing earphones, most comfortable earphones, best looking earphones or even for the best cheap earphones to buy. Our resources offer: In-Depth Earphones Reviews, Earphones Scores Compared, an Earphones Size Comparison Tool, a sound frequency cheat-sheet, an Earphones Amplification Comparison Table, a brief audio glossary with the most frequent audio terms and audio definitions, and our Earphones Top Charts (covering the Top 10 Basshead Earphones, Best Bang for Buck Earphones, Top Sports Earphones, Top Balanced Earphones, Top Fun Sound Earphones, top smooth sounding earphones)
Amazon Associates Disclosure We are a participant in the Amazon Services LLC Associates Program, an affiliate advertising program designed to provide a means for us to earn fees by linking to Amazon.com and affiliated sites.
Amazon and the Amazon logo are trademarks of Amazon.com, Inc. or its affiliates
Third Parties Disclosure All product names, company names and logos are trademarks™ or registered® trademarks of their respective holders. Apple®, iPod®, iPhone® and iPad® are registered trademarks of Apple Inc. Android™ is a trademark of Google Inc. Use of these marks and any other third-party trademarks are for identification purposes only and does not imply endorsement or affiliation.
Photographs Copyright
Photographs © - Lucas Martin Rossi | Professional Photographer - All Rights Reserved.
All photographs published in this review/article are protected by copyright laws; the use, reuse, publication, modification and/or copy of them is strictly prohibited and legally penalized unless a written permission has been emitted by
Lucas Martin Rossi | Professional Photographer
.
This photographs copyright disclaimer does not apply to photographs appearing in Ads in this page. The copyright of the photos appearing in Ads belong to their respective holders, owner and/or author. ThePhonograph.net nor Lucas Martin Rossi | Professional Photographer hold any copyright rights of the photos in Ads in this page nor claims their property or authorship.