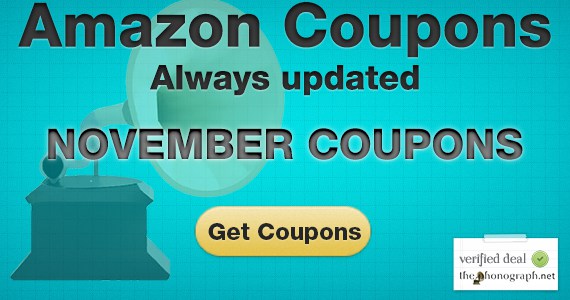 ---
xDuoo NANO D3
| DAP | DAC | DSD256 | 250mW | 2" IPS |
---

---
🎧 We are reviewing the xDuoo NANO D3, a tiny sized lossless music player with insane tech specs (for the price and size).
The xDuoo NANO D3 is one of newest DAC/DAPs from xDuoo, which is launched as an alternative to larger and more expensive models on the market but without sacrificing features and technical specifications.
The xDuoo NANO D3 features native DSD256, built-in internal storage, and op amps that are able to provide an insane output of 250mW (32 ohm).
FIND ALL: Earphones Scores Compared
MORE: In-Ear Headphones Reviews
SEE ALSO: DAP/DAC Reviews
---
xDuoo NANO D3 Review
Tests & Scores
---
AF
Advanced Features
The xDuoo NANO D3 features include advanced options such as:
Independant Dual output connection

: standard 3.5mm headphone jack & line out
Internal storage: 8GB

Micro SD card reader:

 up to 256GB cards

Native DSD support

: hardware decoding of DSD64/256

IPS HD Screen

Firmware upgrades
---
W
Weight
xDuoo NANO D3 weight in Ounces and xDuoo NANO D3 weight in grams.
MORE: In-Ear Headphones Weight Comparison
SEE ALSO: Earphones Size Comparison
---
A
Accessories & Packaging
The xDuoo NANO D3 unboxing results in a USB charging cable and 2 screen protectors.
The packaging is well-built and will safely protect the unit. Moreover, the device is placed in cutouts inside the packaging box.


3.25/5
---
D
Design
The xDuoo NANO D3 has a classic music player design with 90 degree edges and curved top/bottom left/right ends. The brand, model and serial number are written on the back side of the unit.
The right edge holds 3 buttons (power, vol+, vol-) and a recessed one to reset the unit. On the front of the unit there is the screen and below it, there are 4 buttons (home/back, play/pause. next track, previous track)
On the bottom edge, there are 2 output connectors (headphone and line out) and on the top edge there is the micro SD card slot and the charging port.
The dimensions of the xDuoo NANO D3 are 83mm×45mm×10mm, this makes it thinner than the FiiO M9, shorter than the FiiO M3K and much smaller than the ZIKU HK-X9 / ZIKU HD-X9.


4/5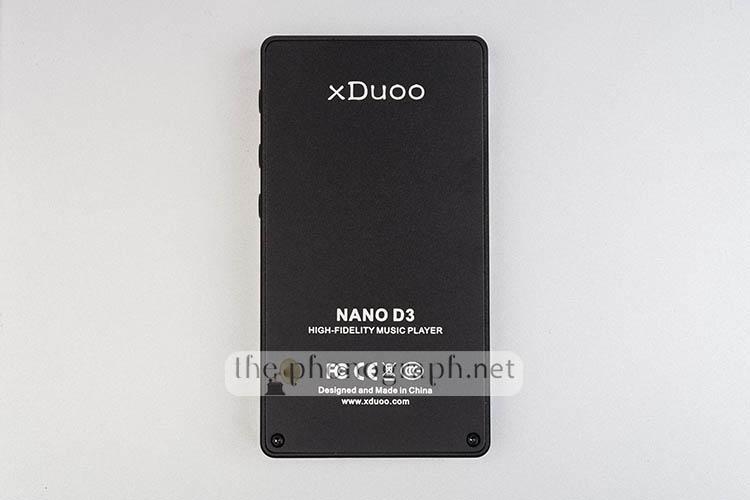 ---
OC
Operation & Control
The xDuoo NANO D3 has plenty of physical buttons (to be more precise, 7) that can do the following:
Home button: Press and hold= home; Single tap= back
Play/Pause: play/pause
Down arrow: Press and hold= Scan forward; Single tap= next track
Up arrow: Press and hold= Scan bacwards; Single tap= previous track
Top button: Press and hold= power on/off; Single tap= turn screen on/off
Arrow up: Vol+
Arrow up: Vol-
The unit powering on time is very fast, being almost instant in comparison to most Android-based music players.


4/5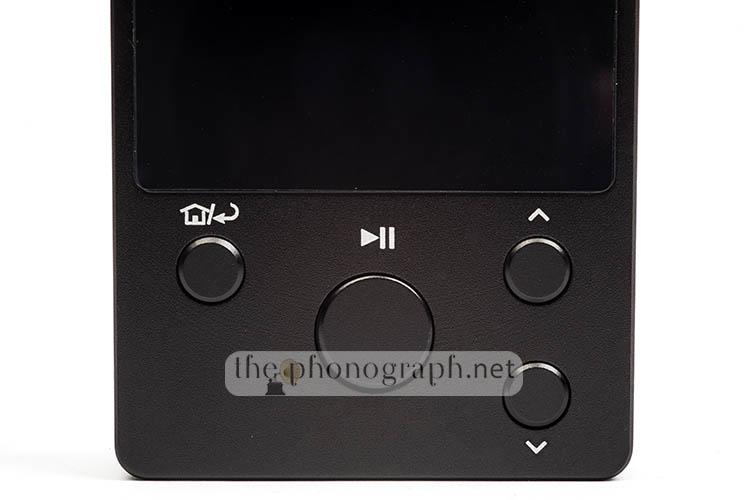 ---
B
Battery Life
The xDuoo NANO D3 has a 900mAh 3.7V lithium-polymer rechargeable battery that provides over 20 hours of continuous playback time on a single charge.
The battery charge indicator can be found on the top right edge of the screen with a 5-bar battery icon.
The xDuoo NANO D3 is charged through the micro USB port placed on the top edge of the device (a charging cable is included)
The xDuoo NANO D3 fully charges in less than 3 hours, if a 5V 1A charger is used.


4.25/5
MORE: Earphones Amplification Power Comparison
MORE: Best Basshead Earphones
SEE ALSO: Best Fun Sounding Earphones Chart
---
CB
Construction & Build
The xDuoo NANO D3 body is build in CNC aluminum allow with a sandblasted surface treatment.
The overall unit feels rugged and durable, yet very light-weighted – thanks to the reduced footprint and the 70 gr of total weight.


5/5
---
S
Screen
The xDuoo NANO D3 screen has a size of 2 inches, a resolution of 320×240 and 200 PPI. The type of screen is an IPS HD full view, which means that the screen does not suffer from color distortion while being watched from different angles.
As a reference: the size and resolution of the xDuOO NANO D3 is the exact same of the FiiO M3K.


4/5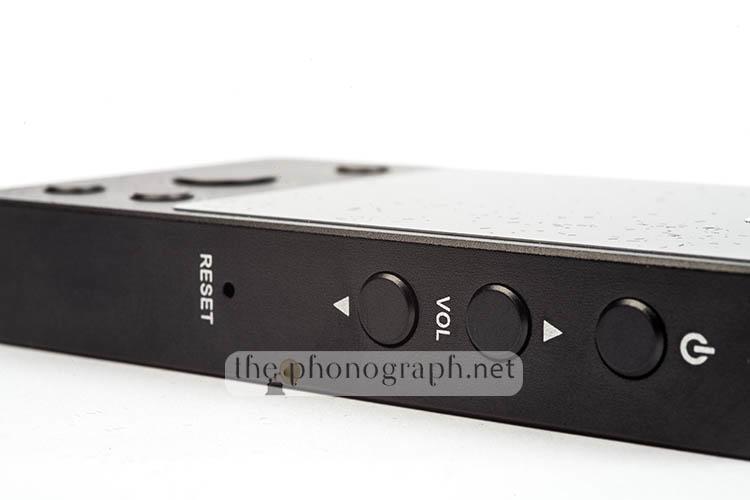 ---
M
Menu
The xDuOO NANO D3 has a home page with 6 main categories organized in a grid, the categories are: My Music, Playing, Folder, My Favorite, Music Settings, Settings.
My Music: Music library that can be navigated by: Playing, All Songs, Artist, Albums, Genres, Folder, My Favorite
Playing: Open the Now Playing screen
Folder: Direct access to the folder navigation to explore the contents of the internal and external memory
My Favorite: Direct access to the tracks set as favorite
Music Settings: Access to the music-related settings such as: Play Mode, EQ, Resume mode, Default volume
Settings: device-related settings like: Languages, Brightness, Auto Power Off, Sleep timer, Lock keys settings, Backlight time, System information, Format, Reset
---
FC
Formats Compatibility
The xDuoo NANO D3 covers most of modern audio formats such as:
DSD: DSD256-DSD64(".dsf",".dff")
APE: 96 kHz/24 bit
FLAC: 192 kHz/24 bit
WAV: 192 kHz/24 bit
WMA
MP3
OGG
AAC
CUE


4.5/5
MORE: Best Headphones for Libraries Chart
SEE ALSO: Best Earphones for Bed
---
C
Connectivity
The xDuoo NANO D3 has a micro SD card slot on the top and 2 audio connectors on the bottom edge.
The ports/connectors available are: a 3.5mm and line-out – the connectors are independent and non-shared.


4/5
RELATED TO THIS: Active Noise Cancelling Headphones Reviews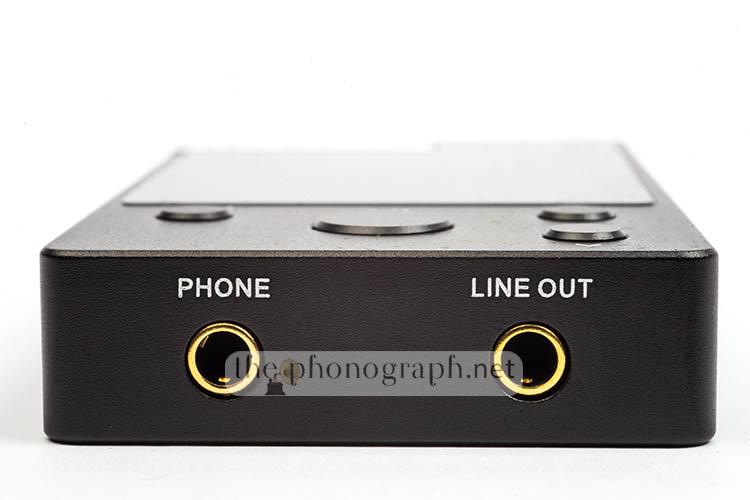 ---
S
Sound
The xDuoo NANO D3 technical specifications list a frequency response of 10Hz-100,000Hz, SNR of 107dB and distortion of 0.005%(1kHz).
The brand assures that the xDuoo NANO D3 can drive headphones between 8Ω and 150Ω.
Despite the mini size, the xDuoo NANO D3 packs 250mW of output power. On paper, this is even more output power than the FiiO M9 and far more than the FiiO M3K. In real life, the output power of the xDuoo NANO D3 is, certainly, much stronger than the FiiO M3K and fairly above the FiiO M9 on low gain (3.5mm jack) but was somewhat below the FiiO M9 once the M9 was set to High Gain.
While testing the xDuoo NANO D3, we could appreciate a brighter sound than on other analytically-flat sources. The upper end of the sound spectrum is slightly boosted by the xDuoo NANO D3 but not excessively as to throw out of range most headphones.
Moreover, midrange frequencies and bass ranges are not boosted nor recessed by the xDuoo NANO D3, respecting and conserving the natural response of each headphone.
While measuring the response curve of xDuoo NANO D3 we confirmed the sound personality of this DAP/DAC, which show a highs boosting starting at 5kHz and covering every range above it.
We also proceeded to measure the EQ frequency response measurements, which revealed clear modification of sound on each EQ preset – EQ presets, in general, showed less pronounced effect on previous DAP/DACs reviewed by our team; the stronger EQ sound modification of the xDuoo NANO D3 is a feature that less tech-savy users, normal consumers and even listeners wanting quick on-the-fly EQs, might appreciate .


4.25/5
RELATED: Best Earphones for Daily Commute
MORE: Most Comfortable In-Ear Headphones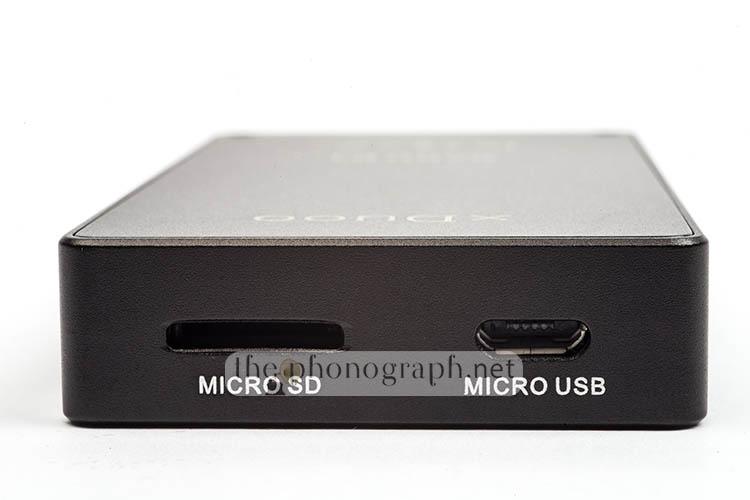 ---
EQ
EQ
The xDuoo NANO D3 has a 5-band equalizer covering the following bands: 62Hz, 250Hz, 1kHz, 6kHz and 16kHz.
Each one of the bands can be boosted up or down from +6dB to -6dB.
The EQ of the xDuoo NANO D3 includes 7 presets: Off, Rock, Vocal, Pop, Jazz, Classic and "User". The "User" EQ preset is a manual EQ can be customized by each user.


4/5
MORE: Editor's Picks Earphones Chart
MORE: Best Bang for the Buck Earphones
---
FW
Firmware
The firmware of the xDuoo NANO D3 can be upgraded by copying the firmware file to a micro SD card and introducing it in the unit.
Be sure to update the xDuoo NANO D3 firmware to it's latest version. You can see the latest xDuoo NANO D3 firmware at HERE and you can download the v1.6 HERE.
To update the firmware: connect the device to a PC, extract the file and copy the file named RKNANOFW to the root directory of the NANO D3.
---
SEE PRICE: 

---
Follow us:
Get the latest reviews on your favorite social network
---

Scores
xDuoo NANO D3 Scores
Accessories

Design

Operation & Control

Battery Life

Construction & Build

Screen

Formats Compatibility

Connectivity

Sound

EQ

Value for Money
Summary

Pros
✅ Huge output power (250mW)
✅ Rugged all-metal build
✅ Very small size
✅ Comfortable form factor
✅ 2 output connections (headphone + line out)
✅ 7 dedicated physical buttons for easy operation
✅ Internal storage + micro SD card slot
✅ Native DSD256
✅ IPS, full-view screen
✅ 20+ hours of battery life
✅ Noticeable sound modification with EQ presets
✅ Expandable storage up to 256GB
✅ Most lossless file formats compatibility
✅ Firmware updates
Cons
❌ UI is not as smooth and fluid as on other higher priced DACs DAPS
❌ Fonts and aesthetics of the UI are simple
Conclusion
The high SNR and insane 250mW of output power makes the xDuoo NANO D3 a little power beast that can drive nearly every well-known headphone.

 This little music player is also highly recommended due to their native DSD256, good battery life and rugged construction, which makes the xDuoo NANO D3 a bang for buck deal for users on a budget requiring high output power.
Other type of users that will be thrilled by the xDuoo NANO D3 deal, are listeners that are looking for a source with brighter sound but that does not make mids thinner nor bass weaker.
FIND ALL OUR: Earphones Reviews / In-Ear Headphones Reviews
MORE: Best Earphones Charts
---
Buy it from

:

---
xDuoo NANO D3 Frequency Response Curve
Violet curve= without xDuoo NANO D3; Blue and Green curve= with xDuoo NANO D3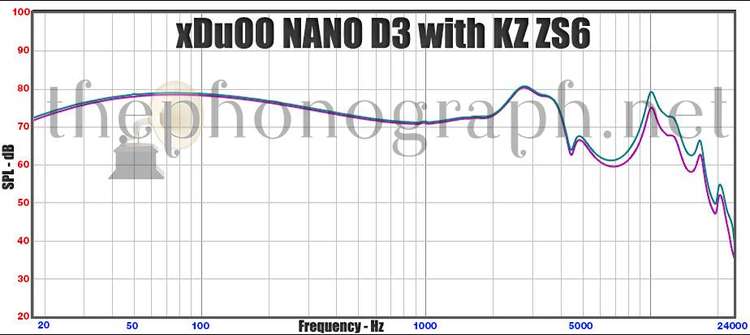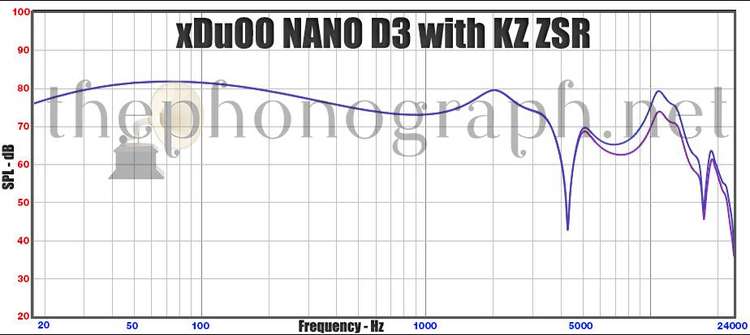 xDuoo NANO D3 Frequency Response Curve – EQ Presets
Blue curve= EQ OFF; Red curve= EQ On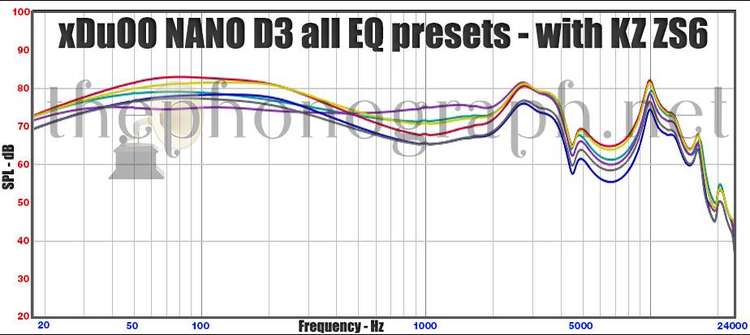 RECOMMENDED FOR YOU: Headphones Frequency Response Curves
SEE ALSO: KZ Headphones Frequency Response Curves
---
xDuoo NANO D3 Technical Specifications
| | |
| --- | --- |
| Type | DAP/ DAC |
| Screen size | 2 inches |
| Music Player/DAC/DAP | Yes |
| DSD | Yes, native 256/64 |
| Max Card Size | 256 GB |
| Battery | +20 hours |
| Screen resolution | 320×240 |
| Formats | DSF, DFF, APE, FLAC, AAC, WMA, OGG, MP3, WAV, CUE |
| Frequency Response | 10z-100KHz |
| Plug | Stereo mini plug, line out |
| Weight | Approx. 70g |
| Internal storage | Yes, 8GB |
YOU WILL ALSO LIKE: Amazon Coupons & Deals
MORE:  Gearbest Coupons – Discounts – Deals – Promo Codes – Sales Deals
SEE ALSO: Banggood Coupons – Discounts – Deals – Promo Codes – Sales Deals
SEE ALSO: Aliexpress Coupons – Discounts – Deals – Promo Codes – Sales Deals
MORE: Hybrid Earphones Reviews
MORE: Single Dynamic Driver Earphones Reviews
---
Photos
xDuoo NANO D3 Photos
DISCLAIMER
We highly discourage anyone from trying to apply our testings to your own earphones, the risk of damaging or permanently breaking your iems is absolutely probable to happen. With our standardized equalization and amplification tests we push the limits of the earphones to the extreme. If anyway you decide to do so, we cannot be held responsible of the damage done to your equipment. Do it at your own risk.
meze 99classics, meze 99neo, 1more quad-driver
---
RECOMMENDED
---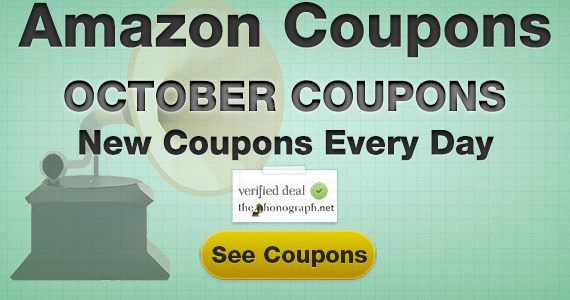 ---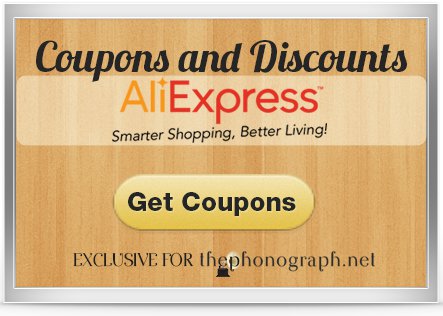 ---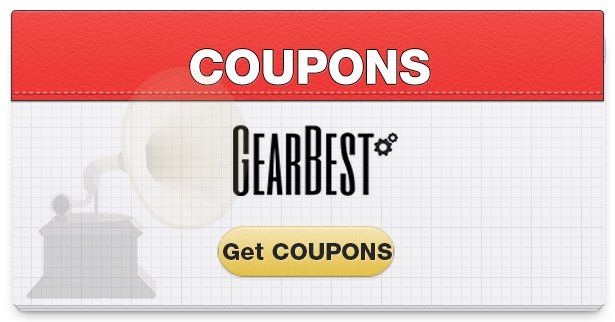 ---
---
Enjoyed this Article?
---
We hope you enjoyed this article. All the earphones reviews, earbuds reviews, headsets reviews, in-ear monitors reviews (iem), in-ear headphones reviews are made as objective and thorough as possible to provide our readers a way to choose the best earphones, earbuds, iem, in-ear monitors, headsets and in-ear headphones. By providing exhaustive information we allow our readers to even fine-tune their choices to select among the best budget earphones, best earphones for sports, best basshead earphones, best fun sounding earphones, most balanced earphones, least fatiguing earphones, most comfortable earphones, best looking earphones or even for the best cheap earphones to buy. Our resources offer: In-Depth Earphones Reviews, Earphones Scores Compared, an Earphones Size Comparison Tool, a sound frequency cheat-sheet, an Earphones Amplification Comparison Table, a brief audio glossary with the most frequent audio terms and audio definitions, and our Earphones Top Charts (covering the Top 10 Basshead Earphones, Best Bang for Buck Earphones, Top Sports Earphones, Top Balanced Earphones, Top Fun Sound Earphones, top smooth sounding earphones)