---
1MORE Portable BT Speaker S1001BT
| 85mm Woofer | 27mm Tweeter | DSP | Virtual Bass | 35 W | TWS | IPX4 |
---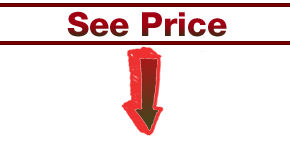 ---
🎧 1MORE Portable BT Speaker S1001BT, the first speaker manufactured by the brand.
The 1MORE Portable BT Speaker S1001BT is the very first speaker that the brand has ever created and is also the latest product released by the brand – announced at the same time as the 1MORE E1028BT and following their recent products, including the:
The 1MORE Portable BT Speaker S1001BT features a dual driver configuration with a 3.3″ plane woofer (approximately 85 mm) + a 27 mm tweeter.
The 3.3″ speaker is responsible of reproducing frequencies from 70Hz up to 5000Hz, while the tweeter takes care of ranges above 5000Hz, reaching up to 20kHz. Moreover, the device is equipped with a digital crossover and independent amplifiers for each driver.
The 1MORE S1001BT is also packed with a DSP chip that dynamically adjusts bass, mids and highs depending on the volume output, helping to balance and optimize the sound and level up the bass response at lower volume settings thanks to their Virtual Bass technology.
The 1MORE Portable BT Speaker S1001BT can be also found as: 1MORE S1001BT Stylish BT Speaker, 1MORE BT Speaker, 1MORE S1001BT Speaker or simply as 1MORE Speaker.
You can buy the 1MORE Portable BT Speaker S1001BT in black color.
FIND ALL: Headphones Scores Compared
MORE: Headphones Reviews
MORE: Best Headphones & Earphones Charts
---
COUPONS for ThePhonograph readers
---
1MORE Portable BT Speaker S1001BT Review
Tests & Scores
---
A
Accessories & Packaging
The 1MORE Portable BT Speaker S1001BT unboxing results in a charging cable, a lanyard, a 1MORE sticker and the corresponding user manual.
The unit comes inside a well-built, square packaging that can safely protect the unit and used for storing as well.
The design of the packaging follows the same clean and elegant style of the 1MORE E1026BT-i, 1MORE E1028BT and 1MORE E1004BA.


  3.75/5
---
D
Design
The 1MORE Portable BT Speaker S1001BT has a beautiful, elegant design with a cloth-styled finish and a dark-colored, metal-like ring; that adds a premium aesthetic look to the unit.
The dual drivers lay beneath the top cover of the speaker, pointing upwards.
In addition to this, the bottom of the unit has a rubberized ring base that works as the feet for the speaker.
SEE ALSO: Amazon Coupons & Deals
RECOMMENDED: Aliexpress Coupons


4.75/5
---
W
Weight
1MORE Portable BT Speaker S1001BT weight in Ounces and 1MORE Portable BT Speaker S1001BT weight in grams.
MORE:  Headphones Weight Comparison
SEE ALSO: Earphones Size Comparison
---
CQ
Construction Quality and Build
Combining, metal, rubber and cloth-like materials, the 1MORE Portable BT Speaker S1001BT feels solidly built, with no flimsy parts nor wobbling pieces.
The quality of the materials chosen by the brand make it an, overall, speaker that feels and looks great, yet remaining small-sized and fairly light.
Moreover, the exterior of the speaker has a nano coating and IPX4 water resistance, adding up to the durability of the product.


4.5/5
---
SD
Size and Dimensions
The 1MORE Portable BT Speaker S1001BT is a small and very transportable speaker which can be grabbed with a single hand and carried around without becoming cumbersome.
As a dimension reference, the 1MORE Speakers is as big as a medium-sized hand and nearly 10 times smaller than larger speakers such as the JBL Xtreme2; meaning that ten 1MORE Speakers could be fitted on the same space of a single JBL Xtreme2.
The specific dimensions of the 1MORE Speaker S1001BT are:
Diameter: 136.5mm (5.37 inches)
Height (approx.): 51mm (2 inches)
Lanyard girth: 2.5mm (o.10 inches)
Weight: 500 grams
---
AF
Advanced Features
The 1MORE Speaker is packed with several special features, including:
360° acoustic design
DSP chipset
Virtual Bass technology
Mono and TWS (true wireless stereo) modes – The 1MORE BT Speaker is sold as a single mono speaker but it is possible to buy 2 units and use them paired together to enable stereo sound.
Dual Drivers
Digital frequency divider
2 independent amplifiers
Waterproof
Fast charging
Wired and wireless use
OTA firmware upgrades
---
OC
Operation & Control
The 1MORE Speaker S1001BT has 5 physical buttons and a microphone. The mic enables the unit to be used for hands-free calls while the remaining 4 buttons provide an easy way to fully operate the speaker.
The included functions of the button are:
Power Button:
2 second press and hold

: Power On

4 second press and hold while turned ON

: Power off

A single press

: During incoming call, answer/end call

2 second press and hold

: During incoming call, reject call
Play/Pause Button:
A single press

: Play, Pause music
Volume UP Button:
A single press

: Volume up by 1 level (a sound tone will indicate that the maximum volume has been reached)

Press and hold

: Skip to next song
Volume Down Button:
A single press

: Volume down by 1 level

Press and hold

: Previous song
Microphone Button:
A single press

: Mute/un-mute microphone during calls

2x Press

: Activate voice dial (when idle)
LED Status Light: On the same edge that the buttons are placed, 3 small lights can be found that indicate the status of the device. The light next to the play/pause button indicates the status of the Bluetooth connection, the light next to the mic button informs the mic status, the remaining light next to the volume down button is dedicated to battery status.
When the lights are turned off, they are "invisible" (as they are so well-hidden that will not be seen).
How to pair the 1MORE S1001BT Speaker in Stereo TWS mode: Turn both speakers on, press the power button twice on any of the speakers, they will automatically pair to each other – a voice prompt confirmation will be heard. Then proceed to pair the stereo speakers with your PC, smartphone or music player.


4.5/5
MORE: Earphones & Headphones Amplification Power Comparison
---
BL
Battery Life
The 1MORE S1001BT Speaker holds a 2600mAh rechargeable battery that can provide 12 hours of continuous playback time on a single charge.
How to charge the 1MORE Portable BT Speaker S1001BT:
To charge the 1MORE Portable BT Speaker S1001BT users need to plug it through it's USB Type-C connector placed on the right edge of the device – the connector is protected by a rubber gasket to allow it to achieve it's waterproof rating.
1MORE recommends to charge the speaker with an USB charger capable of providing 5V 3A of output power; approximately 3 hours are needed to fully charge the speaker – a red light will turn on when charging and turn off once the device is fully charged.


 4/5
MORE: Best Basshead Earphones
SEE ALSO: Best Fun Sounding Earphones Chart
---
S
Sound
The 1MORE Speaker has been created with 2 acoustic designs according to their positioning. When placing it on their rubber base/feet, with the logo pointing up, the 1MORE BT Speaker S1001BT benefits from their omnidirectional, 360° sound distribution. If hanged with the lanyard and or fixing it with the logo placing forward, the drivers will be pointing forward as well, making it's sound more directional.
With a frequency response starting at 70Hz, the 1MORE Speaker is inline with much bigger and way more expensive speakers, which makes them deliver remarkably punchy mid-bass with a very strong and energetic overall bass response that is quite unusual from a speaker of this small dimension – in fact, the 3.3″ bass woofer punches so hard that you can feel the whole speaker shaking.
The 1MORE S1001BT Speaker has a special DSP chip and 1MORE's Virtual Bass Technology to create a "virtual bass" that mimics very deep bass notes and sub-bass getting below 70Hz.
Moreover, the speaker has a smart DSP design that compensates bass when lowering the volume. A typical issue of modern speakers is the reduction of bass response at lower volume settings and a noticeable boosting when cranking the volume up, thanks to their special DSP, the 1MORE Speaker does not suffer from bass loss at lower volume settings.
The smart DSP chip is not only limited to controlling bass response, instead it offers a dynamic range control and EQ tuning that adapts bass, mids and highs according to the volume set.
The large woofer, combined with the enclosed chamber design and the dedicated amplifier for this driver, allows the speaker to deliver a mid-bass punch inline with much bigger speakers and a sub-bass "simulated" response that makes it feel as deep or even deeper than bass capable speakers like the JBL Xtreme.
The fun sound extending from their bass makes their mids very rich, warm and cozy sounding.
When placed with the front (logo) looking forward, their mids will open up, with cleaner lower midrange and male vocals and crispier overall sound.
When laid down a bassier and smoother sound will be obtained, giving a more bass-emphasized sensation and 100% harshness-free peaks.
Highs tend to be relaxed with a darkish tint and some detail for non-critical listening sessions. As with their midrange, facing forward will show great improvement over brightness and detail.
Nonetheless, their highs are far from being a messy congestion; they are simply following a logical sound tuning with their bass and midrange and inheriting the cozy and smooth sound of their mids. Moreover, dialing up the volume will exponentially clear up both their midrange and highs.
An unfortunate limitation of the speaker (and from many Bluetooth speakers) is the lack of compatibility with lower latency codecs such as aptX or LHDC which will make it show delay for movies and videos.
On the other hand, despite having a specified frequency response topping at 20kHz, our measurements revealed an actual capability to extend up to 24kHz.
Stereo Mode (TWS)
Users can opt to buy 2 units of the 1MORE Speaker and benefit from stereo/TWS sound.
Either by their stereo sound or by a possible increment on bass response, using it with 2 units in stereo mode will add a much more concert-like or live-sessions styled sound that is well-worth paying the additional price for a 2nd speaker.
The 3D sound of the stereo dual speakers will make their midrange cleaner, while vocals will still sound intimate and relaxed but more spacious and much more alive and true to real life.
Highs will also benefit from the TWS dual speaker mode, with noticeably better detail and an incomparably better spatial distribution that can also help to make the whole listening experience much more immersive.
The output volume is impressively loud despite the portable, small size of the device – even when used with one single speaker in mono mode.


4/5
RELATED: Best Earphones for Daily Commute
MORE: Most Comfortable In-Ear Headphones
---
C
Connectivity
Offering the 2 most common types of modern audio connections (Bluetooth and 3.5mm stereo), the 1MORE Speaker is a versatile device that can be paired and connected to most sources and even smartphones, tablets and computers either wireless or wired.
The 3.5mm jack is placed next to the USB Type-C connector, protected by the same rubber gasket.


4/5
MORE: Best Headphones for Libraries Chart
SEE ALSO: Best Earphones for Bed
RELATED TO THIS: Active Noise Cancelling Headphones Reviews
---
EQ
Response to Equalization
Either using the EQ of the 1MORE Assistant app or any other equalizer, the 1MORE Speaker can benefit from fine tuning and sound customization according to each listener's preferences.
The 1MORE BT Speaker showed a very efficient response to EQ that can be applied to clean up their lower mids, boost their vocals and show a significant additional potential to reveal detail with, also, a noticeably brighter sound – yet, without introducing strong harshness nor fatiguing peaks.
If wanted, the 1MORE S1001BT will also respond very well to an EQ aimed to enhance and intensify their bass. Nonetheless, this is certainly not a speaker that lacks bass and is far from needing the "help" of an EQ to boost it.


 4/5
MORE: Editor's Picks Earphones Chart
MORE: Best Bang for the Buck Earphones
---
---
FW
Firmware
The 1MORE Speaker supports OTG firmware upgrades. In order to update the firmware of the unit, the 1MORE Assistant app for Android or iOS needs to be used.
The firmware updates verification and update is quite straightforward; owners will need to pair the speaker to the 1MORE app and head to the "Version Info" section.
If the speaker is using the latest firmware, the message under "Firmware Upgrade" will say "Latest version"
In addition to this, the 1MORE Assistant app will give access to an Equalizer with loudness compensation and an automatic "sound burning" utility.
---
Follow us:
Get the latest reviews on your favorite social network
---
1MORE Portable BT Speaker S1001BT Frequency Response Curve
Coming Soon, stay tuned!
RECOMMENDED FOR YOU: Headphones Frequency Response Curves
SEE ALSO: KZ Headphones Frequency Response Curves
---
1MORE Portable BT Speaker S1001BT Technical Specifications
| | |
| --- | --- |
| Type | Dual |
| Driver Unit | 3.3'' + 27mm |
| Sensitivity | 102dB |
| Max Power | 35 W |
| Impedance | 4 ohms |
| Bluetooth | 4.2 / AAC, SBC |
| Battery | 12 hours |
| Frequency response | 70-20000Hz |
| Waterproof | Yes, IPX4 |
| Stereo mode | Yes, TWS |
| Plug | USB Type-C |
| Weight | Approx. 500g |
| Supplied Accessories | charging cable; sticker |
MORE: Single Dynamic Driver Headphones Reviews
MORE: Amazon Coupons & Deals
SEE ALSO: Aliexpress Coupons - Discounts - Deals - Promo Codes - Sales Deals

Scores
---
1MORE Portable BT Speaker S1001BT Scores
Accessories & Packaging -

7.5/10

Design -

9.5/10

Construction Quality -

9/10

Operation & Control -

9/10

Battery Life -

8/10

Sound -

8/10

Connectivity -

8/10

Response to EQ -

8/10

Value for Money -

9/10
Summary

Pros
✅ Unexpectedly massive bass despite the small dimension of the unit
✅ Big 85mm (approx.) woofer – bigger than on much larger speakers
✅ Impressively loud despite the size
✅ Strong max output (35 W)
✅ Frequency response extends further than their official tech specs
✅ Mono + Stereo
✅ Long lasting battery
✅ Wired + wireless use
✅ Waterproof (IPX4)
✅ 2C fast charging
✅ Elegant looks
✅ Great build quality
✅ Responsive to EQ
✅ USB Type-C connector
Cons
❌ Some sort of a flat base on the lower edge of the speaker would had been a nice addition to keep the speaker standing and facing forward when wanted or when hanging it with the lanyard is not possible
❌ No low-latency codec compatibility
❌ Users with an OCD for dust spots, the cloth material combined with the black color could make white dust spots a bit visible
Conclusion
The 1MORE BT Speaker S1001BT is an excellent fun sounding speaker with it's bassy, warm and full tuning.
Despite the compact size, the 1MORE BT Speaker delivers energetic sound with impressively powerful bass that can surpass much bigger speakers and a smooth, cozy sound that will never become fatiguing nor harsh.
Getting 2 units will bring owners insane bang for buck specs that would require at least a 5 to 10 times higher budget, like: 4 total drivers, 2x large 85mm woofers, 2x tweeters, strong output of 2x35W and true wireless stereo sound.
---
ThePhonograph COUPONS
---
Buy it from:
SEE ALSO: Headphones Technical Specifications
FIND ALL OUR: Earphones Reviews / Headphones Reviews
MORE: Best Earphones Charts
---
---
SELECTED FOR YOU: Aliexpress 11.11 Shopping Festival Coupons
RELATED TO THIS PAGE: Aliexpress Anniversary Sale Coupons and Deals
SEE ALSO: Black Friday Coupons and Deals - Black Friday Aliexpress, Gearbest, Banggood
MORE: Cyber Monday Coupons and Discounts
CHECK OUT: VERSUS Comparisons
ALSO: Headphones Comparisons
MORE: Music Players / DAP / DAC / Amplificators Reviews
---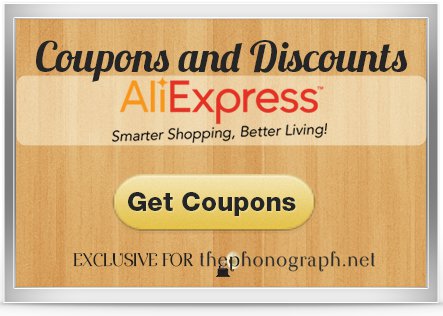 ---
RECOMMENDED
---
Found the Information Useful?
---
We hope you enjoyed this article. All the earphones reviews, earbuds reviews, headsets reviews, in-ear monitors reviews (iem), in-ear headphones reviews are made as objective and thorough as possible to provide our readers a way to choose the best earphones, earbuds, iem, in-ear monitors, headsets and in-ear headphones. By providing exhaustive information we allow our readers to even fine-tune their choices to select among the best budget earphones, best earphones for sports, best basshead earphones, best fun sounding earphones, most balanced earphones, least fatiguing earphones, most comfortable earphones, best looking earphones or even for the best cheap earphones to buy. Our resources offer: In-Depth Earphones Reviews, Earphones Scores Compared, an Earphones Size Comparison Tool, a sound frequency cheat-sheet, an Earphones Amplification Comparison Table, a brief audio glossary with the most frequent audio terms and audio definitions, and our Earphones Top Charts (covering the Top 10 Basshead Earphones, Best Bang for Buck Earphones, Top Sports Earphones, Best KZ earphones, Best bang for buck KZ earphones, Best basshead KZ earphones, Best KZ earphones for bass, Best KZ earphones for gaming, Best KZ earphones for sleeping, Best KZ earphones for working out, Best KZ earphones under $20, Best KZ earphones under $50, Best smallest KZ earphones, Top Balanced Earphones, Top Fun Sound Earphones, top smooth sounding earphones), Best Xiaomi Headphones, Best Xiaomi Earphones for Bass, Best Xiaomi Headphones under $50, Best Xiaomi Headphones under $20, The Best Xiaomi Wireless Headphones, Best Bang for Buck Xiaomi Headphones, Best 11.11 Deals and Coupons – Aliexpress – Gearbest – Banggood, Black Friday Coupons and Deals, Aliexpress Anniversary Sale Coupons and Deals, Cyber Monday Coupons and Discounts, Black Friday Coupons Aliexpress, Gearbest, Banggood, Amazon Coupons Discounts Deals Promo Codes Sales, ALIEXPRESS Coupons and Promo Codes – Exclusive Discounts